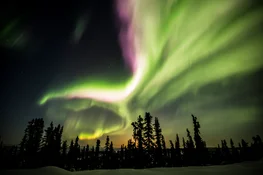 Northern Lights of the Yukon
The best place to see Aurora Borealis in Canada
Canada's Yukon province is considered one of the best places in the world to view the majestic Aurora Borealis (Northern Lights). On this incredible winter adventure, spend four nights in awe as the Northern Lights ripple across the dark, starry sky above you. During the day, participate in exciting winter activities and discover Whitehorse's frontier history.
Suggested length
7 days / 6 nights
Price
From Loading... per person
When to go
December - March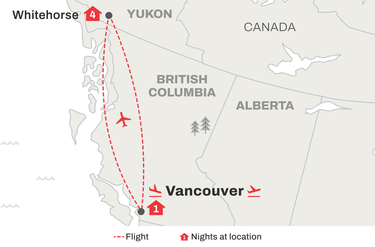 Highlights of your trip
Experience the mystical Aurora Borealis firsthand
Discover the stunning landscape of the Yukon
Explore Whitehorse on your style of tour with optional activities each day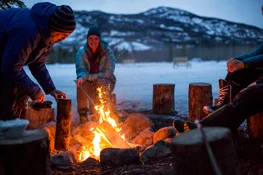 Trip Itinerary
Speak to one of our Canadian Insiders about personalizing this trip. Some of our trips can be done in the reverse direction.
Indicates featured activities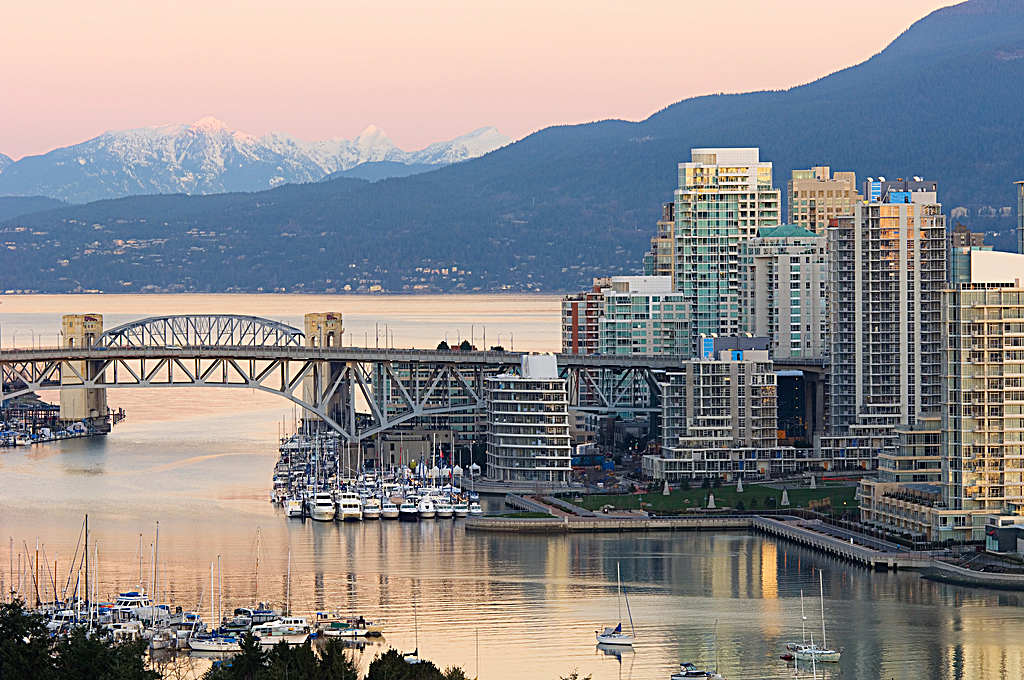 Day 01
Arrive Vancouver
Welcome to our hometown — a famously lovely west coast city, surrounded by mountains and ocean.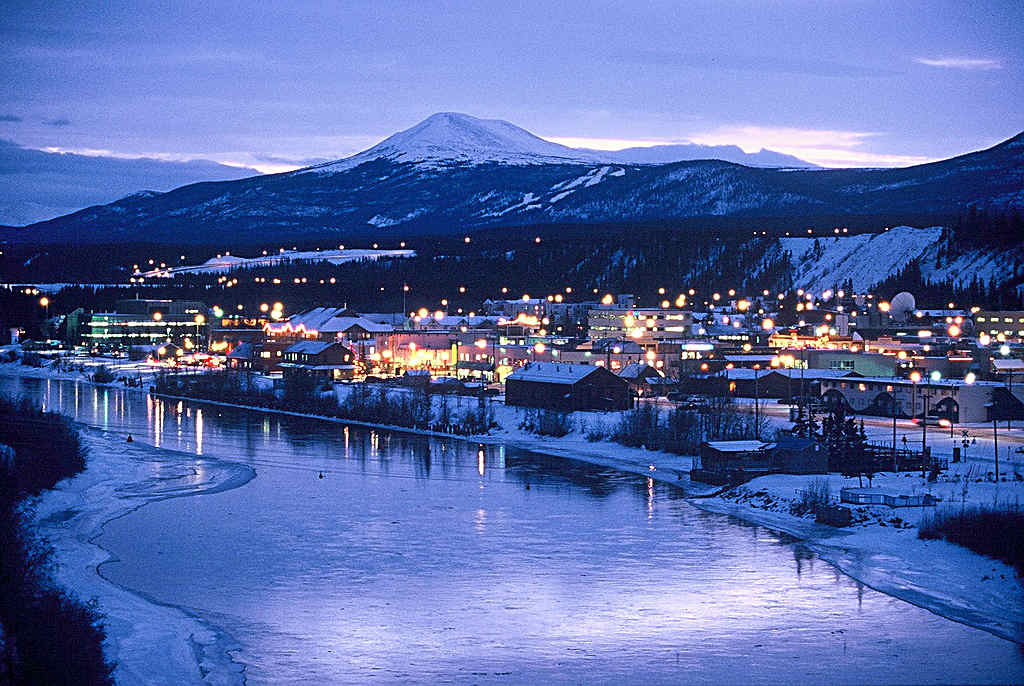 Day 02
Into the North – Vancouver to Whitehorse
Head north to Whitehorse, one of North America's best Northern Lights (Aurora Borealis) viewing locations. Whitehorse has low precipitation levels — it is practically a desert — which means little cloud cover and maximum viewing time!
Flight from Vancouver to Whitehorse

Whitehorse Arrival and Northern Lights Viewing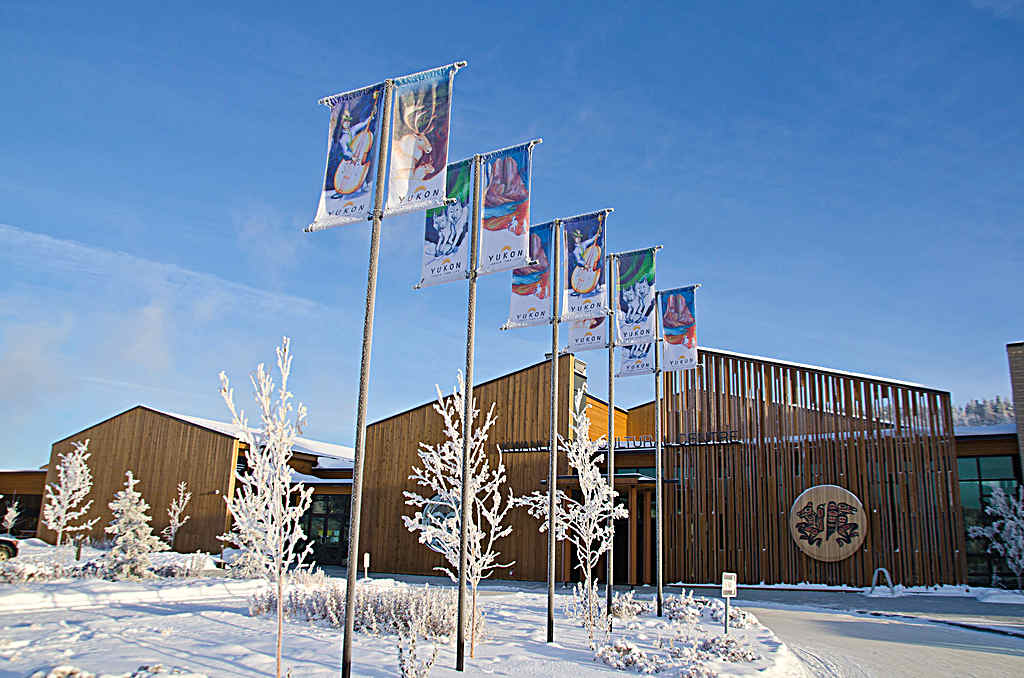 Day 03
Discover Whitehorse and its Wildlife
Explore the Yukon's largest city, set on the mighty Yukon river. Learn about the history of Whitehorse, the land and its people. Finish your day by gazing into the dark sky and searching for the Aurora Borealis.
Yukon Wildlife Preserve and Optional Hot Springs

Whitehorse Tour & Northern Lights Viewing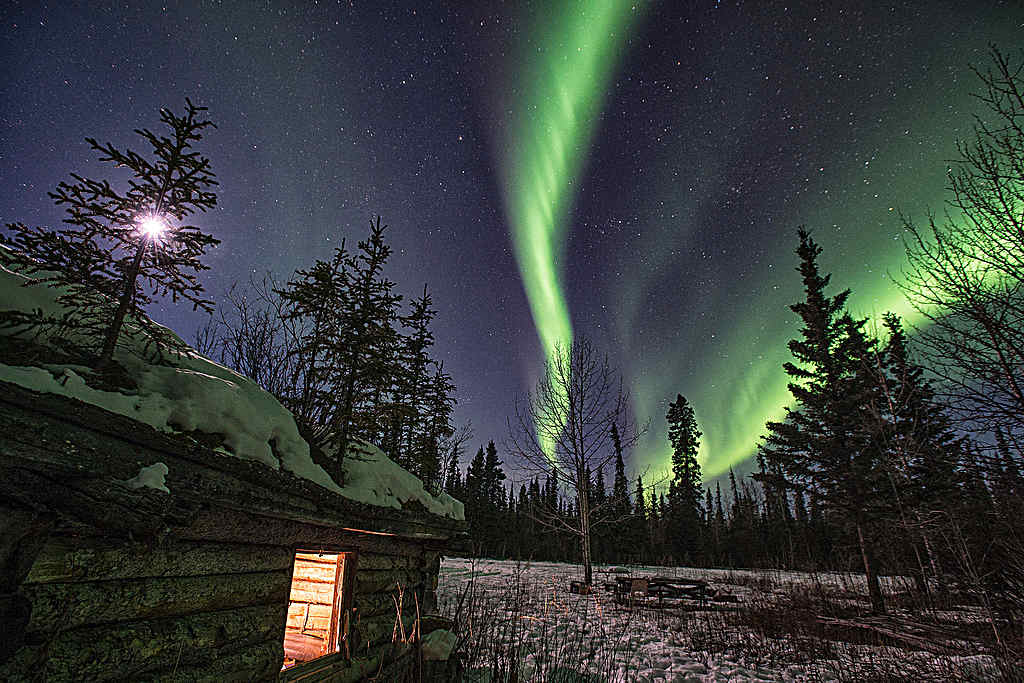 Day 04
Outdoor Adventures in Whitehorse
Embrace life in the Canadian north with an outdoor winter activity — one of the many activities Yukoners have been doing for decades. Later, enjoy another evening of Northern Lights viewing.
You have

2 options

to choose from today:

Half Day Dog Sledding Experience

Meet a team of friendly huskies waiting to whisk you across the snowy tundra. Learn how to harness the dogs and hitch them to the sled before driving your own team.

Taste of Dogsledding and Snow Shoeing Tour

In Search of the Northern Lights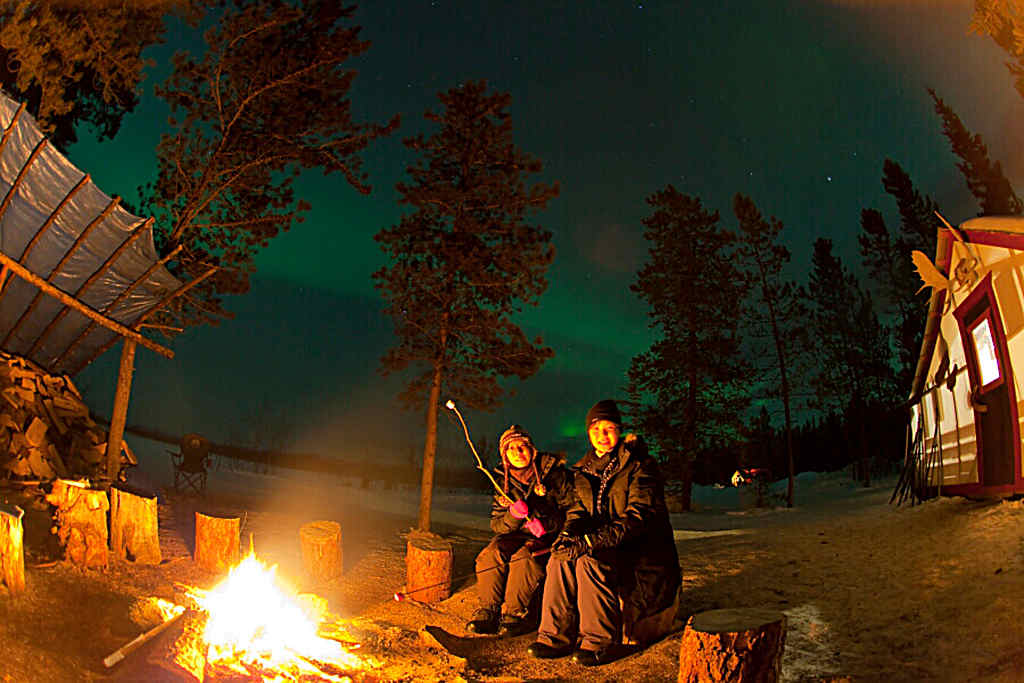 Day 05
Winter Adventures in the Yukon
Spend one final day in Whitehorse. Hugged by the banks of the Yukon River, Whitehorse is the perfect base for winter adventures.
You have

2 options

to choose from today:

Half Day Snowmobile Tour

Snowmobile through the Yukon's unspoiled wilderness and discover places not easily accessible by foot, snowshoe or dog team.

Ice Fishing and Snowshoeing Tour

Snowshoe along the frozen lakeside, and search for the perfect ice fishing spot. Step onto the lake and fish for Trout or Grayling through a hole in the ice.

Final Night of Northern Lights Viewing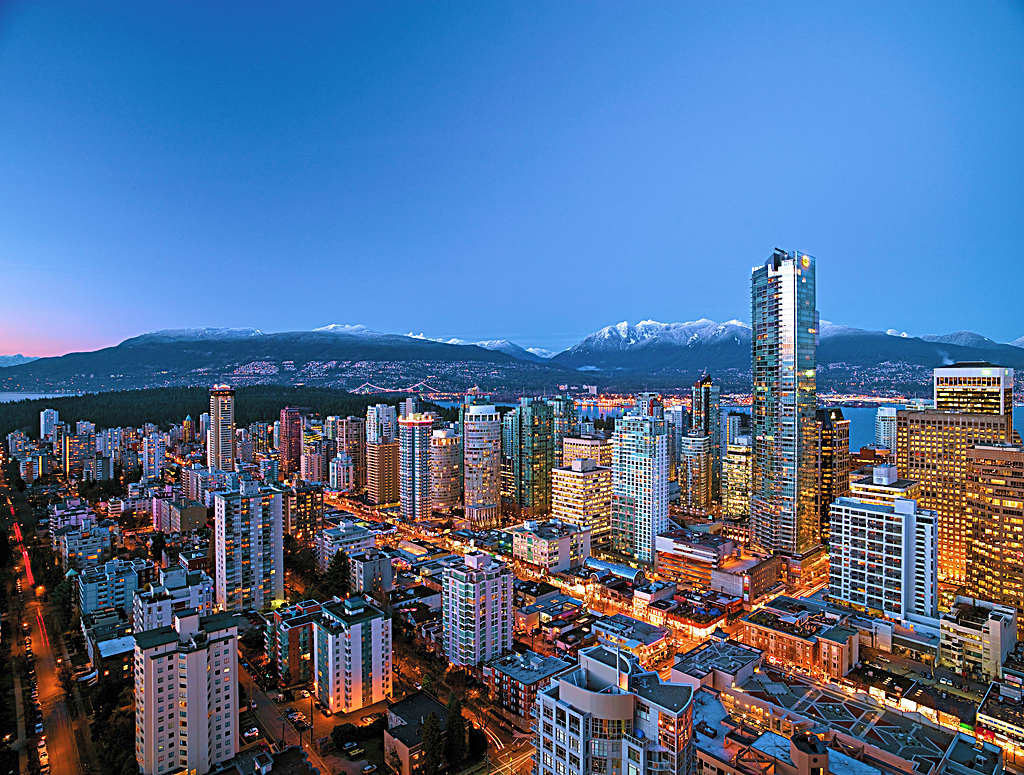 Day 06
Return to the West Coast – Whitehorse to Vancouver
Your Yukon winter experience finishes as you head to the airport for your flight back to Vancouver. Watch the changing landscape on your journey to the West Coast.
Flight from Whitehorse to Vancouver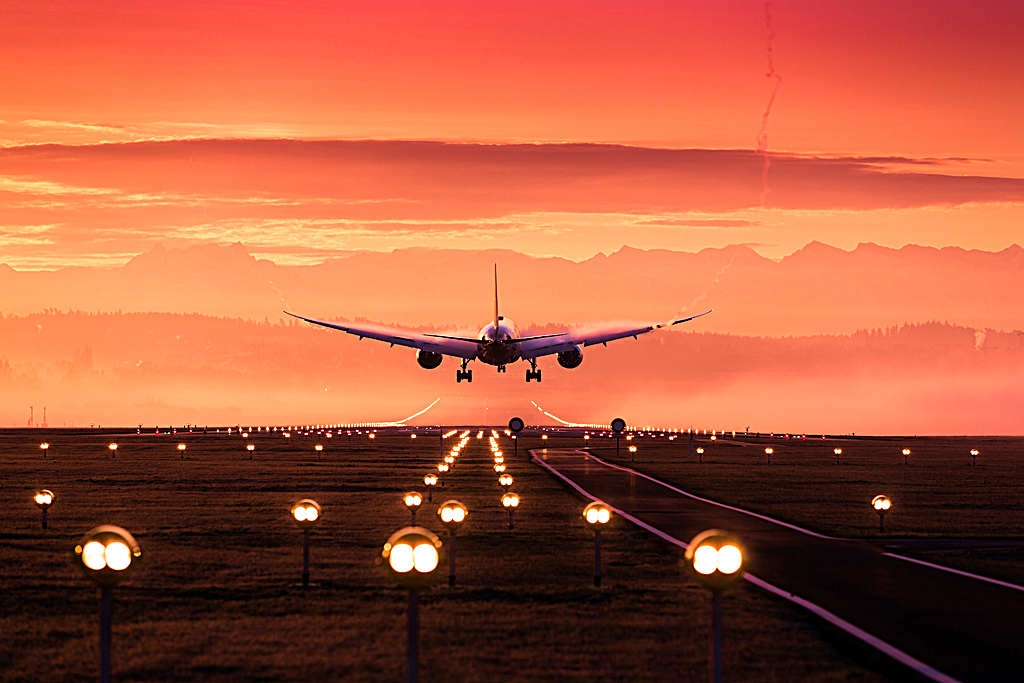 Day 07
Departure from Vancouver
All too soon, your Fresh Tracks Canada vacation comes to an end upon check-out of your Vancouver Airport hotel.
Like this trip?
Download the full itinerary including your options to personalize this trip.
Have a question?
We can answer any questions or make suggestions.
Schedule a Call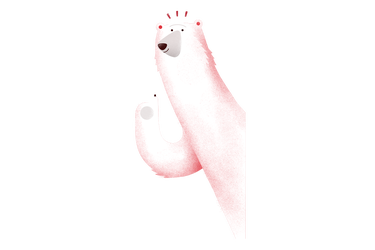 Prices
Get your personalized quote as prices vary by departure date, train-service level and hotel class. Prices shown are our lowest rates per person, based on double occupancy, and exclude taxes.
Comfort Level
Hotel Accommodations
3 Star
Activities and Northern Lights Viewing
Fully Guided
Accommodations
These are examples of the places you can stay on this trip. Please get in touch to discuss your options and to check availability.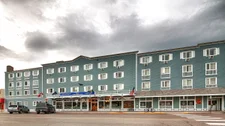 Best Western Gold Rush Inn
Example of a Comfort hotel in Whitehorse
The Best Western Gold Rush Inn is a historic hotel in downtown Whitehorse. Restaurants, museums, and shops are within walking distance.
Personalize This Itinerary
Here are some of our most popular enhancements to personalize this journey.

Spend time in Vancouver
Vancouver's mild climate, large outdoor spaces and diverse neighbourhoods attract visitors year-round. Add on a couple of extra nights here, so you have time to explore the city.
Your Questions Answered
Find out what is included in your trip and have all your questions answered. We are here to help.
What's Included
Return airfare from Vancouver to Whitehorse
Transfers in Whitehorse, between airport and hotel
Unique guided activities such as dogsledding, cultural tours and more
Guided Northern Lights viewing experiences
Electronic travel documentation package
Personalized Fresh Tracks Canada customer service support
Frequently Asked Questions
Although Whitehorse, and the Yukon in general, is an incredible spot for Northern Llghts viewing, the lights aren't visible every night. Your chances are high, but because this is nature, nothing is guaranteed.
You can photograph the Northern Lights, but you will need a tripod and preferably a DSLR camera where you can control the shutter speed. A wide angle lens is also recommended to capture their full scope.
The Northern Lights are most commonly a greenish-yellow hue, though they can appear pink, red, blue and even violet.
Yes! In spite of its cold and snowy reputation, Canada is one of the world's best destinations for winter sports and activities, from downhill skiing and heli-skiing (invented in Canada), to dog sledding and snowshoeing. Canada is also one of the top places on the planet to see the Northern Lights, with best viewing between November and March.
Absolutely! We personalize all our clients' trips to fit their exact tastes and needs. You can add days at locations that you'd like to explore and spend more time at. Or leave out certain areas that don't interest you as much. Discuss your travel goals with our Canadian Insiders who make sure that your trip fits your needs and budget.
Your trip can be as rich as you'd like, and completely arranged around your interests and needs. The greatest benefit of working with us is our local knowledge. You can customize your trip and decide what you'd like to see and do.
If your trip is a special occasion, we'll make sure it is unforgettable. Or if you're traveling with a group, we'll take care of the logistics so you can share time together stress-free.
Canada is such a magical place in winter. Seeing the Northern Lights shimmer across a dark northern sky is a life-changing experience!

Current Promotions
Sign up for special offers, monthly Canadian Insider tips, and vacation inspiration.