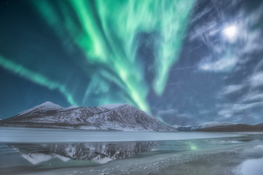 Capture The True Colors of the Northern Lights
By Fresh Tracks Canada
Published Oct 8, 2020
5 min read
If you haven't witnessed them in person, you've probably seen pictures of the Northern Lights. Canada's natural pyrotechnic display graces northern skies in swirls of green, yellow and pink every year between August and April. Sometimes they're vertical, like lines of stardust falling from the heavens. Other times they're shimmery and appear as psychedelic clouds on the horizon.
"It's hard to tear yourself away because you don't know what they're going to do next," says Katherine Foxcroft, product manager for Fresh Tracks Canada.
And beyond the nighttime magic, what is a Northern Lights trip really like?
We caught up with Foxcroft and Torsten Eder, co-owner and general manager for Northern Tales, the largest Northern Lights tour operator in the Yukon, to get answers.
What does a typical night of Northern Lights viewing in the Yukon look like?
Foxcroft: You roll out after dinner, so about 9 at night. You go out to a little cabin 25 minutes from Whitehorse and basically you hang out with other guests — it will be mostly people from B.C. this year. You get to know the people that you're with and the guide is there to tell you about the history of the Northern Lights and the history of the Yukon. And there's a bonfire outside if you want to stand around it and be the first to spot the lights. There's a lot of anticipation, people are excited to see the aurora... You kind of see it out of the corner of your eye and then you start to see it moving more across the sky and then suddenly it's everywhere!
What time do they come out?
Eder: It's usually around midnight. We get to the cabin at 10 p.m and come back to the hotel around 2:30 a.m. There's unfortunately no rule to the lights. Sometimes they show up for just 10 minutes and sometimes they go on for hours. It just depends on solar activity.
When is the best time of year to see them?
Eder: The season runs from August through April, and there's not one month that stands out. It really depends on what you're looking for in terms of the Yukon experience. If you want the winter activities, like dog sledding and snowmobiling, come between December and March. The Northern Lights part of the experience depends on solar activity. We do recommend coming during a new moon, because they're easier to see with a dark sky than with a moonlit sky.
Eder: It depends on the season. If you come in the fall, it hardly ever dips below freezing. If you come in late December or January, it could go down to -25C or -30C at night. We have heated viewing facilities, and outside we always have a campfire as well, and hot drinks are available, too.
Eder: Bring good winter boots like Sorels, winter snow pants, a winter jacket, gloves and a hat. We also rent clothing for guests who don't have it or don't want to travel with it.
Foxcroft: Layers! All those layers are part of the experience. It's cool to see yourself so bundled up. Your eyelashes freeze! There are a lot of cool selfie opportunities. Bring extra camera batteries because they freeze, too.
What do you do in the Yukon during the day?
Foxcroft: We did a multi winter activity package where we went snowmobiling and tubing and that was really fun. We went to the wildlife preserve and there are tons of animals there that are indigenous to the Yukon — musk ox, moose, elk, deer. You're guaranteed to see them, which is nice. And if you want to go dog sledding, do it in the Yukon. There's also an opportunity to go ice fishing. It's definitely worth adding those extra experiences when you go, so if you don't see the lights, or only see them briefly, at least you've had a truly Canadian winter holiday.
Eder: Whitehorse is the capital of the Yukon. What I like about Whitehorse is there's a small downtown core with a main street with restaurants and shops. It's not huge — just 4-5 city blocks — but it gives you the chance to stroll around, and you can walk to the Yukon River and walk on the Millennium Trail past the historic S.S. Klondike sternwheeler.
Foxcroft: It attracts a lot of artsy types of people and the food scene there has been exploding over the last number of years. There are four breweries in town. It's right on the river and in the winter all the mist comes off of it, so you wake up in the morning and everything is covered with frost. They definitely play up the pioneer gold rush history, and there's a museum that tells that story.
Why book a Northern Lights tour with Fresh Tracks?
Foxcroft: We make it so easy, and collaborate with you about which daytime activities to choose so you're getting a personalized trip. There are quite a few companies that offer Northern Lights viewing trips, and we work with Northern Tales because we think they do a fantastic job and have the best guides, and we have a great working relationship with them. We can also help coordinate your flights to and from the Yukon.
Is the aurora borealis something every Canadian should see?
Eder: I think so. It's really hard to describe in words, and even photos and videos don't do the Northern Lights justice. The magnitude of them, and they move so fast — it's like an artist painting on the sky. I've seen them so many times and I don't get bored of it. I've seen so many shapes and so many colours, from green to orange to pink and purple. It's always amazing to watch our clients seeing them for the first time, too.
Foxcroft: Yes, definitely. It's just such a big part of winter in Canada. It feels really mystical and it's such a unique northern experience. I'm always looking for them whenever I'm outside at night in the winter. It's exciting. It makes winter spicier.
Now that you know what to expect, don't miss out and book your Northern Lights trip with Fresh Tracks Canada.
Discuss your Canadian train vacation with a local travel expert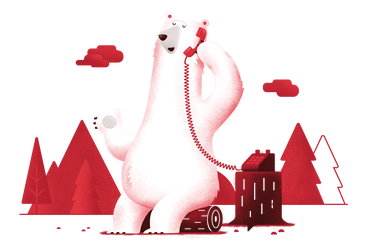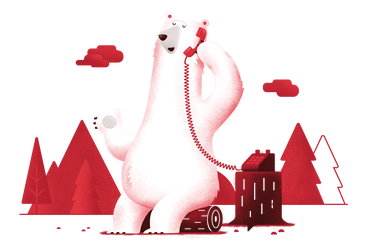 Current promotions
Sign up for special offers, monthly Canadian Insider tips, and vacation inspiration.