Adventure the way you like
No matter how you like to actively explore while on vacation, our Canadian Insiders can help plan the adventure that best suits you. From riding through the city on a bicycle, to paddling a serene lake in a canoe, to experiences that harken back to an earlier time, like riding into the Canadian Rockies on horseback, we help you make sure you're getting the adventures you want.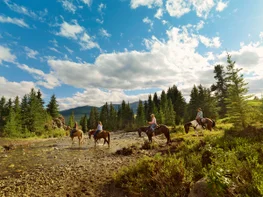 Plan your trip with a Canadian Insider
You know that friendly character you met in the local café who told you to visit that well-kept regional secret which turned out to be the best part of your holiday? That's us.

Have everything organized for you
By this stage, you're already having dreams about mountains, moose and maple trees. We combine your personal preferences with our insider knowledge to save you hours of pointless internet trawling.
Get help when you need it
You'll receive the inside scoop before you even leave home. And you can relax during your vacation because we're only a phone call away if you have any questions while you're in Canada.
Need advice?
We'd love to help. Discuss your trip with a Canadian Insider.
Schedule a Call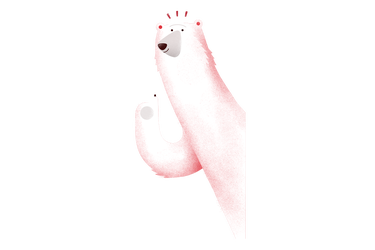 Limited Time Promotions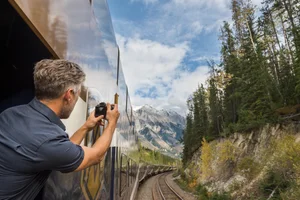 Free summer add-ons
Extend your vacation
Rocky Mountaineer train journeys: receive add-ons and upgrades worth up to $2,000* per couple, including extra hotel nights and exciting excursions
Offer ends May 31 or when sold out.
Schedule a call with one of our travel experts, or call us at undefined.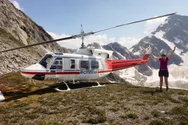 Heli-Hiking In The Canadian Rockies
Vancouverite Georgia looks back at exploring remote wilderness trails in the Canadian Rockies.
The chopping thump of the departing helicopter faded far into the distance, leaving a deep silence that was astounding. Standing on our own on top of that flat, grassy mountain ridge, it was hard not to feel the immensity of the wilderness surrounding us – and the isolation of being so far from everyday human activity.
Current Promotions
Sign up for special offers, monthly Canadian Insider tips, and vacation inspiration.