Eastern Canada Train Trips
See the highlights of Ontario and Quebec by train: the buzzing food and culture scene of Montreal; the world-class museums of Toronto; and the cobbled streets and murals of Quebec City. There's no doubt you'll leave Eastern Canada with plenty of photos to share and stories to tell.
Our team of travel experts at Canadian Train Vacations can help you plan your perfect trip to Eastern Canada. We customize your itinerary to suite your interests, tastes and budget.
Most Popular Eastern Canada Train Trips
Speak to a Canadian Train Vacation Advisor to discuss all your options.
Get a brochure
Includes sample trip itineraries, route maps, and insider tips.
Get Your Brochure
Have a question?
We can answer any questions or make suggestions.
Schedule a Call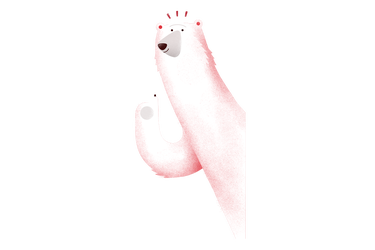 Canada's East Coast Train Experiences
Whether you are looking for a quick week-long getaway to see the region's highlights, or a longer excursion into Canada's history and culture, we have the ideal Eastern Canada train trip itinerary for you.
VIA Rail
VIA Rail is Canada's main passenger train and connects Vancouver to Halifax with four major train routes. Stops you can explore include Vancouver, Jasper, Winnipeg, Toronto, Ottawa, Montreal, Quebec and Halifax. The trains run year-round, but there are special presentations and activities during the summer, including live music, wine tastings and history talks. Depending on the route, they offer overnight sleeper train experiences.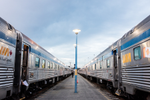 Sleeper Train
There are two train routes in Canada which allow you to sleep on the train, both through VIA Rail. Travel between Vancouver and Toronto on The Canadian with stops in Jasper or Winnipeg. Or travel the East Coast of Canada on the Ocean train. Both sleeper train routes are available all year long. Some sleeper trains in Canada are equipped with special panoramic viewing cars to provide you with the best view of the scenery day or night.
The Canadian Train
Hopping a ride on VIA Rail's Canadian Train is the ultimate way to discover how big and beautiful Canada is. The Canadian was the flagship of the Canadian Pacific Rail line when it first began service in 1955. Now, connecting Toronto to Vancouver, the Canadian carries you from the forests of Ontario, through the sweeping fields of the Prairies and past the dramatic snow-capped Rocky Mountains.
The Ocean Train
Onboard VIA Rail's Ocean Train you'll travel from the French speaking province of Quebec, through the blissful backdrop of lighthouses and seascapes in the Canadian maritime provinces of New Brunswick and Nova Scotia before reaching your final destination of Halifax. As you relax onboard, you'll see tiny communities along your route, representing French Canadian, Acadian, Celtic and English heritage.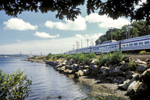 Eastern Canada Highlights
There are so many great Canadian experiences you can pack into one trip when you explore Eastern Canada. From the humbling power of Niagara Falls, to the endless hiking trails and scenic viewpoints along the St. Lawrence River, you'll want to squeeze plenty of side trips into your train vacation.
Niagara Falls: Take a boat tour that will bring you so close to the enormous, thundering falls that you'll feel the cool, misty spray on your face!
CN Tower: Admire the twinkling lights of the city from the viewing platform in this iconic building in the Toronto skyline or have dinner with a view at the revolving restaurant.
St. Lawrence River: see the gorgeous historic architecture of Quebec City and Montreal and Canada's gorgeous trees while on a boat cruise on this impressive waterway.
Why book with Canadian Train Vacations?

We take care of all the details
You want to relax and enjoy your trip, not get overwhelmed by the planning. Let us make all of the bookings for you, including rail tickets, hotels, excursions and activities, meals and transfers.

Independent travel with expert support
Enjoy local expertise and guidance with a personalized itinerary. Your preferences and needs are our priority. We take care of you from the moment you land until the moment you leave.
Get help when you need it
You'll receive the inside scoop before you even leave home. And you can relax during your vacation because we're only a phone call away if you have any questions while you're in Canada.
Current Promotions
Sign up for special offers, monthly Canadian Insider tips, and vacation inspiration.