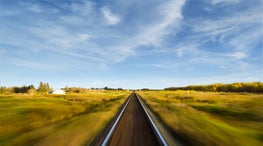 Canadian Pacific Railway Trips
Discover the unspoiled beauty of Canada on this iconic rail line
In 1886, W.C. Van Horne, President of Canadian Pacific Railway, quipped "If we can't export the scenery, we'll import the tourists." And he did, with impeccable style.
More than 130 years later, the golden era of rail travel is still alive and well on the Canadian Pacific railway. This line traverses the spectacular Canadian Rockies and carries you along sweeping prairie fields.
A fleet of elegant rail carriages gently chugs through the rugged, untamed mountains. Dine on gourmet meals while watching mountain goats peer down at you from rocky cliffs and bald eagles float in canyon updrafts.
This iconic Canadian train journey is every bit as unspoiled and timeless as it was in 1886.
Planning a trip to Canada and want to make it better?

Plan your trip with a Canadian Insider
You know that friendly character you met in the local café who told you to visit that well-kept regional secret which turned out to be the best part of your holiday? That's us.

Have everything organized for you
By this stage, you're already having dreams about mountains, moose and maple trees. We combine your personal preferences with our insider knowledge to save you hours of pointless internet trawling.

Get help when you need it
We're here to make sure you get the inside scoop before you even leave home. And you can relax on your vacation because you know that we're a phone call away if you have any questions while you're in Canada.
Like more information?
Get our brochure and discover Canada by train.
Get Your Brochure
Have a question?
We can answer any questions or make suggestions.
Schedule a Call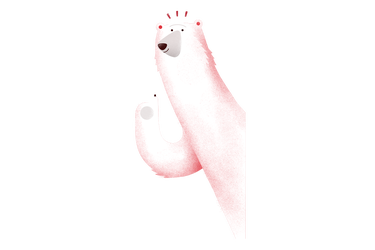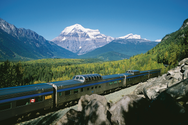 Quick facts about the Canadian Pacific Railway
This route was not easy to build. Railway workers had to face many hardships, including forest fires, grizzly bears and huge swathes of seemingly-impenetrable forests.
Several elegant hotels, including Banff Springs Hotel and the Jasper Park Lodge, were built along the route of the railway in the late 19th and early 20th century in order to promote tourism.
The railway played an important part in the Northwest Rebellion of 1885, as it allowed soldiers to get from Ontario and Quebec to the Prairies in only 10 days.
The railway was also to thank for the discovery of natural gas in Alberta. It was found when construction crews were digging a well to obtain water for the steam locomotives in Alderson, Alberta in 1886.
Canadian Pacific Train Routes
Glide down the rails on a Canadian Pacific Railway train, knowing that you are travelling along the same route that the early settlers of Canada would have traversed over a century ago. There are two popular options for exploring the CPR: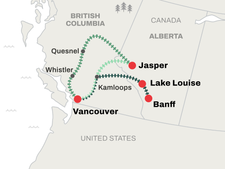 Rocky Mountaineer
Vancouver to the Rockies
The Rocky Mountaineer is a daylight only train, perfect for experiencing the most spectacular views and optimal photo opportunities of the Canadian Rockies. The train connects BC and Alberta, with stops in Jasper, Banff, Lake Louise, Vancouver and Whistler on three unique routes. Your overnight stay during your journey will be in Quesnel or Kamloops.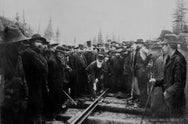 An icon of Canada's past
Canada's growth was guided by these steel tracks laid nearly a century and a half ago.
1871: British Columbia enters Confederation and requests that a transcontinental railway be built. It would not be cheap, but Prime Minister John A. Macdonald sees the value in connecting the nation from the Atlantic to the Pacific.
1873: Production is stalled after Alexander Mackenzie takes power. He believes that the railway is a waste of money, but BC threatens to succeed if it's not built.
1873-1878: This period of time is known as the "Battle of the Routes" - as there were many arguments over what the best route would be through the mountainous terrain of Alberta and British Columbia.
1878: John A. Macdonald is back in power and the Canadian Pacific Railway is now a top priority for the country.
1882: William Van Horne is appointed as the leader of the CPR project. He would complete the project in only 5 years — much faster than originally planned.
1885: The historic Last Spike was driven by Donald Smith, completing this massive cross-country construction project.
Train Experiences
These are some suggested train experiences for your Canadian adventure
Rocky Mountaineer
Daylight Train
The Rocky Mountaineer connects British Columbia and Alberta, with stops in Jasper, Lake Louise, Banff, Vancouver, Whistler, Quesnel and Kamloops. The train runs from mid-April until mid-October. The Rocky Mountaineer is a daylight only train designed so that passengers can experience the most spectacular views and optimal photo opportunities.
Most Popular Canadian Pacific Train Tours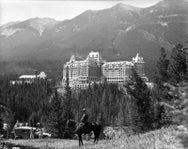 Iconic CPR Hotels: Fairmont Banff Springs
Built in 1888, the Banff Springs hotel was one of the grand railway hotels that really put the Canadian Rockies on the map as a tourist destination. The elegant building, which has the grandeur of a castle, is located just above Bow Falls and is only a short walk away from the resort town of Banff.
Banff Springs Golf Course: This luxury golf course is set within one of the most spectacular locations in the world. It was designed by the famous Canadian architect Stanley Thompson to exist in harmony with the natural contours of the mountains. It can be difficult to concentrate on the game with such dazzling views of snow-capped peaks all around you.
Dining: It has several excellent dining options, including the 1888 Chop House, the Bow Valley Grill and the Waldhaus Restaurant — all with incredible views.
Luxury amenities:
A fitness center with an indoor and outdoor swimming pool.
Massage services, ideal for post-hiking sore muscles.
Tennis courts, bowling, a skating rink, ski storage and a games room.
Coffee makers, hair dryers and stunning views in every room.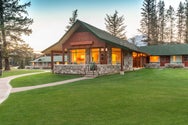 Iconic CPR Hotels: Fairmont Jasper Park Lodge
The elegant Jasper Park Lodge opened in 1922, as a challenger to the Banff Springs Hotel. It has hosted many celebrities — including Marilyn Monroe and Bing Crosby — and is also well-loved by the Royal Family. It was visited by King George VI and Queen Elizabeth in 1939 and also Her Majesty Queen Elizabeth II and Prince Phillip in 2005.
Jasper Park Golf Course: Stanley Thompson also designed the stunning Jasper Park Golf Course, a challenging 18-hole par 71 course that meanders alongside glacial lakes through a wildlife corridor where elk and caribou roam. It's considered Canada's #1 Golf Resort and it's definitely a must-play course for any golf enthusiast.
Dining: There are several restaurants on site, including the Moose's Nook Chophouse, Oka Sushi and ORSO Trattoria - as well as the nearby golf course.
Luxury amenities:
The Fairmont Jasper Park Spa, where you can get fully rejuvenated.
A ski shuttle to take you straight to the slopes.
An outdoor pool, perfect for those hot summer days.
An arcade and game room.
Ice skating, mountain biking, horse riding, snowshoeing and other activities on site.
Canadian Pacific Cities
Canada was built along the historic Canadian Rail system, so it makes sense that many major Canadian cities are easily accessible by train. With train stations often centrally located within these cosmopolitan cities or remote towns, it is easy to explore the best of Canada by train.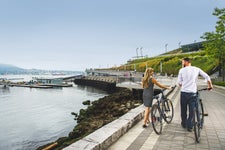 Vancouver
British Columbia
Vancouver is a delightfully liveable city throughout the year, but it really shines in the summertime. You'll have the best of both worlds - the culture, dining and shopping of a world class metropolis and mountains and hiking trails right on the doorstep. The climate of Vancouver is also ideal in the summer — not too cold, but also not scorching hot. It's just the right temperature to treat yourself to some ice cream as you wander around the city.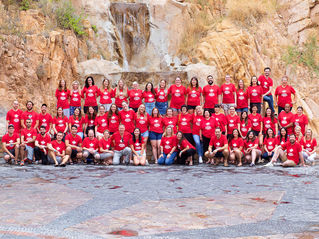 Ready to start planning your Canadian journey?
Here at Fresh Tracks Canada, we have gourmet globetrotters, tranquil train-travellers, bold backpackers, and nature lovers. But what ties us together is that we're all passionate travellers. When we're not helping people plan vacations to Canada, we're getting together to plan our own adventures.
True North Newsletter
Sign up for vacation inspiration, insider tips, exclusive offers and more.