Glide through some of the world's most amazing mountain scenery on a Canadian Rockies train trip.
Carving out a route through the Rocky Mountains wasn't easy. Early pioneers had to lay rails on steep switchbacks and blast through rock with dynamite. But they persevered. And their efforts resulted in a track that hugs pine-clad slopes and clings to the mountainside. It twists and turns through view after stunning view. This Vancouver-to-Banff train route is a vital part of Canada's history. And it gets you so much closer to the wilderness than any road trip ever could.
From your seat, see ice-blue glacier lakes, alpine forests and dramatic rock formations. There's no better way to immerse yourself in the wild backcountry of the Canadian Rockies.
The travel expert at Canadian Train Vacations have local knowledge of these scenic Rockies train trips. We can customised our trip itineraries to your interests and preferences. You can choose your activities, train service level, and hotel type for the best vacation possible. Discover more about these trips.
Most Popular Rockies Train Trips
Our travel experts have picked some of our favourite Canadian Rockies train tours below. Get in touch for more information.


Keep reading or chat with one of our local travel experts. We're passionate about Canada and can help you at any stage of your vacation planning.
Get in touch
Discover the best of the Canadian Rockies in six days! Start your trip with a Rocky Mountaineer daylight train journey between Vancouver and Lake Louise. Admire the lake's sparkling turquoise waters, then head to the mountain town of Banff for more adventures.
Miles on train: 594 Miles
Days on train: 2
Stops: Vancouver, Kamloops, Banff and Lake Louise
This 8-day Canadian Rockies itinerary is full of exciting activities so you can experience all the highlights in just over a week. Enjoy a train journey to Jasper and a sightseeing tour down the Icefields Parkway to Lake Louise. Explore both Banff and Jasper national parks on your choice of sightseeing tour. Read our Canadian Rockies train trip reviews and see why this is one of our bestselling trips!
Miles on train: 559 Miles
Days on train: 2
Train Stops: Vancouver, Kamloops, and Jasper
Experience an overnight train journey on this Rockies vacation package. See the towns of Banff and Jasper, as well as the West Coast city of Vancouver. This 6-day itinerary also includes a tour along the awe-inspiring Icefields Parkway and is packed with impressive mountain views.
Miles on train: 332 Miles
Days on train:1
Night on train: 1
Train Stops: Vancouver and Jasper
Get a brochure
Includes sample trip itineraries, route maps, and insider tips.
Get Your Brochure
Have a question?
We can answer any questions or make suggestions.
Schedule a Call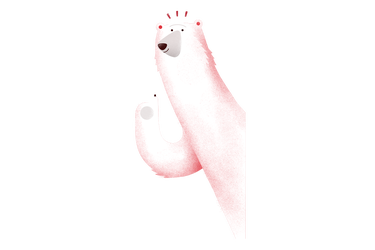 Regional highlights
See the best of the Canadian West Coast on board a train. Our great itineraries showcase west coast Canada.
Choose a summer Rocky Mountain journey or a winter wonderland adventure. Customise your train trip how you like. You could include golf, spas, and your favourite activities. When the train stops, sample the area's highlights on small-group tours. You can also combine your Canadian Rockies vacation with a trip to Alaska's Inside Passage.
Rockies and West Coast Highlights:
Stand in awe of the turquoise waters and glacier mountain views at Lake Louise.
Travel along the Icefields Parkway between Jasper and Lake Louise. This 232-kilometre stretch of highway is one of the most beautiful drives in the world.
Watch for Rocky Mountain wildlife like elk, mountain goats, and bears.
Glide past Mount Robson, the highest peak in the Canadian Rockies, as you travel by train.
Discover emerald lakes and rushing waterfalls, which provide amazing photographic opportunities.
#1 Travel tip: Banff Gondola
There are many exciting activity options and attractions in Banff, including the Banff Gondola. Ride to the top of Sulphur Mountain and enjoy beautiful panoramic views of six mountain ranges!

Katherine Foxcroft
Product Manager, Tours and Vacations
Canadian Rockies Train Experiences
These are some suggested train experiences for your Canadian adventure.
Rocky Mountaineer, Daylight train
The Rocky Mountaineer winds through British Columbia and Alberta and stops in Jasper, Lake Louise, Banff, Vancouver, Whistler, Quesnel and Kamloops. There are three main train routes, including the Canadian Rockies train Vancouver to Banff. The train only runs during the daytime and from April to October (start and end dates vary annually). Large windows, an outdoor platform, and glass-dome coaches are perfect for sightseeing.
VIA Rail Train
VIA Rail runs trains across Canada all year round. There are a few major train routes. The Canadian train passes through the Canadian Rockies, stopping at Jasper on its way to Vancouver from Toronto (or vice versa). On VIA Rail, you can also go to Prince Rupert, Winnipeg, Toronto, Ottawa, Montreal, Quebec and Halifax. VIA Rail offers daylight and overnight sleeper train experiences.
#2 Travel tip: Winter train trip
VIA Rail trains operate year-round. So, if you're looking to visit the Canadian Rockies in winter, you can travel to Jasper by sleeper train from Vancouver or Toronto.

Hannah Poaros-McDermott
Travel Writer and Senior Content Coordinator
Sleeper Train, VIA Rail
One option for your Canadian Rockies train travel is the Sleeper train. Sleeper Class is available on The Canadian between Vancouver and Toronto. You can go all the way from coast to coast or choose to stop in Jasper or Winnipeg. Jasper is where you would disembark for your Canadian Rockies adventure.
If you want to extend your stay in Canada, you can also sleep on board The Ocean train. This VIA Rail train travels between the provinces of Quebec, New Brunswick and Nova Scotia.
Both sleeper train routes are available all year long.
Alaska Cruise - suggested add-on
Canadian Rockies train tours from Vancouver can combine with an Alaska Cruise. The rail part of your trip can come before or after your Alaska cruise. There are two types of cruise ships. Choose a larger, more luxurious vessel or a smaller ship that allows you to visit more coves and inlets. Each type of ship has its advantages, so it depends on your style of travel and what you want to get out of your Alaska cruise adventure.
Places to see in the Canadian Rockies
These are examples of the places you can visit on a Canadian Rockies trip. Please get in touch to discuss your options and to check availability for your Canadian Rockies train ride.
Banff, Alberta
The townsite of Banff, established in 1885, is the hub of Banff National Park. A lively mountain town with great restaurants, Banff is a welcome change of pace. Enjoy strolling Banff Avenue or try one of the outdoor adventures. Banff was declared a UNESCO World Heritage Site in 1984 for its incredible mountain peaks, glaciers, lakes, and waterfalls.
Jasper, Alberta
Nicknamed the 'gentle giant of the Rockies,' Jasper is a small alpine town in the heart of Jasper National Park. It's the largest park in the Canadian Rockies and a UNESCO World Heritage Site. Jasper is also a Dark Sky Preserve, making it the perfect place for stargazing.
Lake Louise, Alberta
Lake Louise, named after the nearby lake, is a quaint hamlet in the heart of the Rockies. The lake is known for its sparkling turquoise waters and impressive glacier-clad peaks. It offers a surreal paddling experience in the warm summer months. In winter, the lake turns into one of the most scenic skating rinks in the world.
The Canadian Rockies were amazing!
The landscape and scenery were some of the most beautiful we've ever seen. And the only way to see it is by train. The Canadian Rockies were amazing!


Why book your luxury rail trip with Canadian Train Vacations?


We take care of all the details
You want to relax and enjoy your trip, not get overwhelmed by the planning. Let us make all of the bookings for you, including rail tickets, hotels, excursions and activities, meals and transfers.


Independent travel with expert support
Enjoy local expertise and guidance with a personalized itinerary. Your preferences and needs are our priority. We take care of you from the moment you land until the moment you leave.

Get help when you need it
You'll receive the inside scoop before you even leave home. And you can relax during your vacation because we're only a phone call away if you have any questions while you're in Canada.
Frequently Asked Questions
Where are the Canadian Rockies located?
The Canadian Rockies cover parts of northern British Columbia and Alberta. The Canadian Rocky Mountain UNESCO World Heritage Site is made up of seven parks. Banff, Jasper, Kootenay and Yoho national parks. Mount Robson, Mount Assiniboine and Hamber provincial parks.
When is the best time to visit the Canadian Rockies?
The best time to visit the Canadian Rockies is the fall, but they are a great destination year-round. Each season offers a different experience, so the ideal time depends on what you'd like to see and do. To see snow-covered peaks and frozen lakes and go skiing or snowshoeing, head to the Rockies between December and February. Spring and summer months bring ideal hiking and wildlife viewing conditions. With warm temperatures and sunshine, June, July, and August are the most popular months to visit. For those who want a quieter experience, travelling to the Rockies in September and October is ideal. Larch trees change from green to yellow during mid to late September. If you would love to witness the mesmerising fall colours, this is the perfect time to go.
How much does a Canadian Rockies train trip cost?
Canadian Rockies train trip prices vary. Our Complete Canadian Rockies by Rail itinerary starts from $4,180 USD per person. Pricing includes transfers, hotels, and some meals and activities. Reach out to one of our Canadian Train Vacation Advisors to discuss a Rockies trip that suits your preferences and budget.
How tall are the Canadian Rockies?
Mount Robson, at 3,954 metres (12,972 feet) tall, is the highest peak in the Canadian Rockies.
How can you see the Canadian Rockies?
You can get to the Canadian Rockies by train or vehicle. You can fly to Vancouver, Edmonton or Calgary, then make the journey to Banff, Jasper or Lake Louise. There are so many ways to explore the Canadian Rockies. Enjoy sightseeing tours, lake cruises, mountain gondolas, alpine hiking and more.
Schedule a call with one of our Vacation Advisors to learn more about Canadian Rockies train excursions.
Can you drive through the Canadian Rockies?
Yes, you can drive the Trans Canada Highway through the Canadian Rockies. Between Banff and Lake Louise, the Bow Valley Parkway is a more scenic driving route. The Icefields Parkway between Banff National Park and Jasper National Park is beautiful.
Is Whistler in the Canadian Rockies?
Whistler is in the Coast Mountains of British Columbia and is not part of the Canadian Rockies. Whistler is about a two-hour drive from the city of Vancouver.
About the author: Katherine is Product Manager with Fresh Tracks Canada. Having worked in the Canadian travel industry for almost 20 years, she enjoys sharing her local expertise with visitors. She is based in Calgary and one of her favourite Canadian destination is the... Read more
Current promotions
Sign up for special offers, monthly Canadian Insider tips, and vacation inspiration.