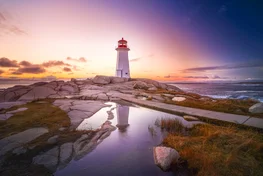 Canada Coast to Coast by Train
Length
20 days / 19 nights
Time on train
7 days / 4 nights
When to go
April – October
Your itinerary is personalized to suit your dreams and needs:
Decide your desired budget
Choose your own activities and experiences
Have all the details of your trip arranged for you
The most scenic trans-Canada train vacation
Discover Canada from coast to coast on the historic trans-Canadian railway. Experience five incredible rail journeys from coast to coast. Enjoy authentic local experiences along the way.

Highlights of your trip
The ultimate Trans-Canada train experience
Choice of unique small group excursions
Spectacular two days on the Rocky Mountaineer train
Four nights aboard VIA Rail sleeper train
Scenic wonders of Lake Louise, Niagara Falls and Peggy's Cove
Top experiences and features

Discover Halifax, the capital of Nova Scotia
Explore the attractions of Halifax. The historic Citadel was built in 1749 by the British Army.
Your Questions Answered
Find out what is included in your trip and have all your questions answered. We are here to help.
What's Included
Sleeper train experience in a private cabin
Rocky Mountaineer daylight train journey
Meals whilst onboard the train
Choice of unique guided activities
Transportation to and from airports, timed with your flights
Airport and train station transfers
Feature dining experience at one of our favorite local restaurants
Electronic travel documentation package
Personalized Fresh Tracks Canada customer service support
Frequently Asked Questions
Our vacations are not typically 'escorted.' You are not tied into a specific group, or a rigid daily itinerary but rather have the freedom of 'independent' travel.
This allows you, with the help of our Canadian Insiders, to personalize your trip to suit your occasion, interests, timeframe and budget. We'll guide you through the process and provide the reassurance of seamless connections, customer service support, and scheduled activities tailored to your taste.
Your trip can be as rich as you'd like, and completely arranged around your interests and needs. The greatest benefit of working with us is our local knowledge. You can customize your trip and decide what you'd like to see and do.
If your trip is a special occasion, we'll make sure it is unforgettable. Or if you're traveling with a group, we'll take care of the logistics so you can share time together stress-free.
Absolutely! We personalize all our clients' trips to fit their exact tastes and needs. You can add days at locations that you'd like to explore and spend more time at. Or leave out certain areas that don't interest you as much. Discuss your travel goals with our Canadian Insiders who make sure that your trip fits your needs and budget.
We partner with many hotels across the country that offer a variety of service levels and unique experiences. Choosing a hotel is based on local availability and personal preference, and our Insiders will help you find the perfect place to rest your head so that you can have the best experience possible.
On some of our trips, you'll see that we categorize our hotel rooms by Comfort, Superior and Deluxe class, which generally translates into the traditional 3-, 4- or 5-star designation (equivalent to Best Western, Sheraton and Fairmont). However, sometimes we use the same hotel for more than one category and distinguish the room by size, floor level or view.
Our Comfort Level hotels include our favorite 3 star hotels, in great locations and with excellent service.
Our Superior Level hotels provide amazing value for clients wanting something more upscale but not at the price of a top-end 5 star resort. Superior level hotels are some of our favorites because of the character and unique charm that you won't find at the average chain hotel.
In Deluxe Level hotels, it's likely you'll be staying at one of the iconic Canadian Fairmont Hotels in a room with a view. Built for the Canadian Pacific Railway in the early 20th century, these hotels are luxurious and full of history – ensuring an experience you'll never forget.
Hotel amenities can vary by property, so your Vacation Advisor will discuss what's most important to you, such as air conditioning, parking, laundry, swimming pool, spa, onsite restaurants, or 24-hour room service.
Accessible hotel rooms vary by hotel, ranging from partially accessible to fully barrier free. Your Fresh Tracks Vacation Advisor will make sure to find the right room for your needs.
All our trips are personalized to fit our clients' schedule and budget. The price of your trip generally depends on the travel season, train service, accommodations, and the sightseeing tours you take. When you request a quote you'll be provided with the detailed information you need
Most of our trips include stops to get off the train to explore Canada's beautiful locations, national parks and unique cities. However, if you're keen to maximize your time onboard, we'll pair you up with the perfect train experience.
All of our overnight train journeys feature a private cabin on board the train. In addition, you'll typically enjoy the train's viewing areas, common lounges, and dining cars where you can socialize with fellow travelers.
Rocky Mountaineer operates daylight touring trains, which travel along three of the most spectacular routes in Western Canada. You'll enjoy onboard commentary, award winning service, and incredible food.
VIA Rail is Canada's national train provider, with routes running Coast to Coast and through remote parts of northern Canada. The type of train depends on your journey, and can vary from the classic trans-continental sleeper trains to daylight trains with overnight stops.
We define a boutique hotel as being a smaller, more intimate property with an extra emphasis on service. They usually have some of the best restaurants and lounges in town.
Trip Itinerary
Speak to one of our Canadian Insiders about personalizing this trip. Some of our trips can be done in the reverse direction.
Indicates featured activities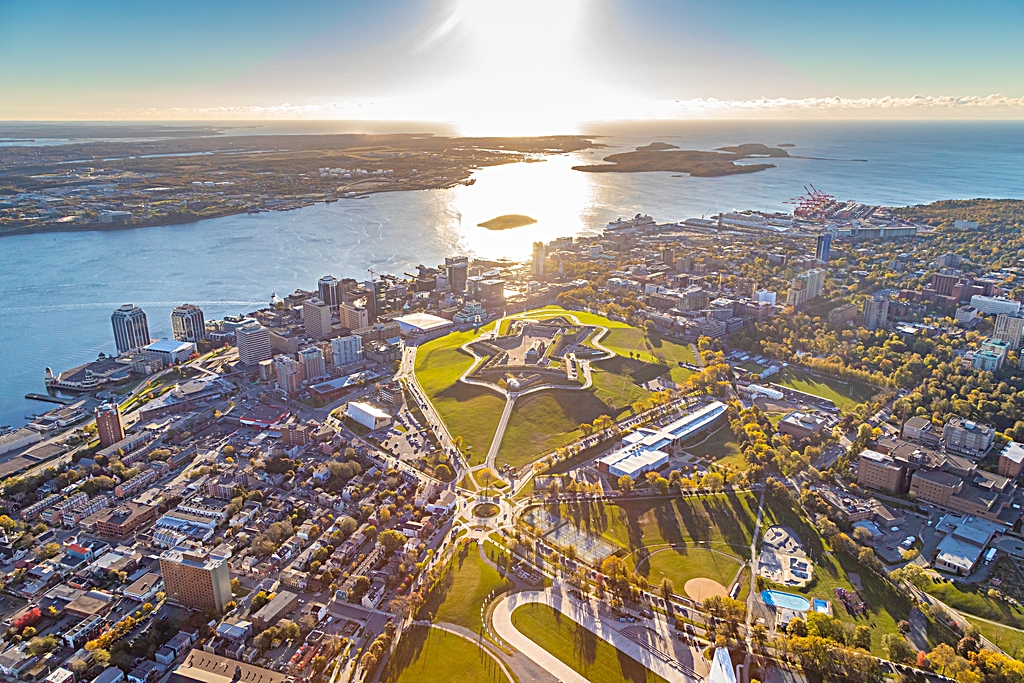 Day 01
Arrive in Halifax
Welcome to historic Halifax, the largest port in Canada's Maritime Provinces. Discover the blend of Acadian, Irish, and British history as you stroll the historic cobblestone streets.
Private Transfer from Halifax Airport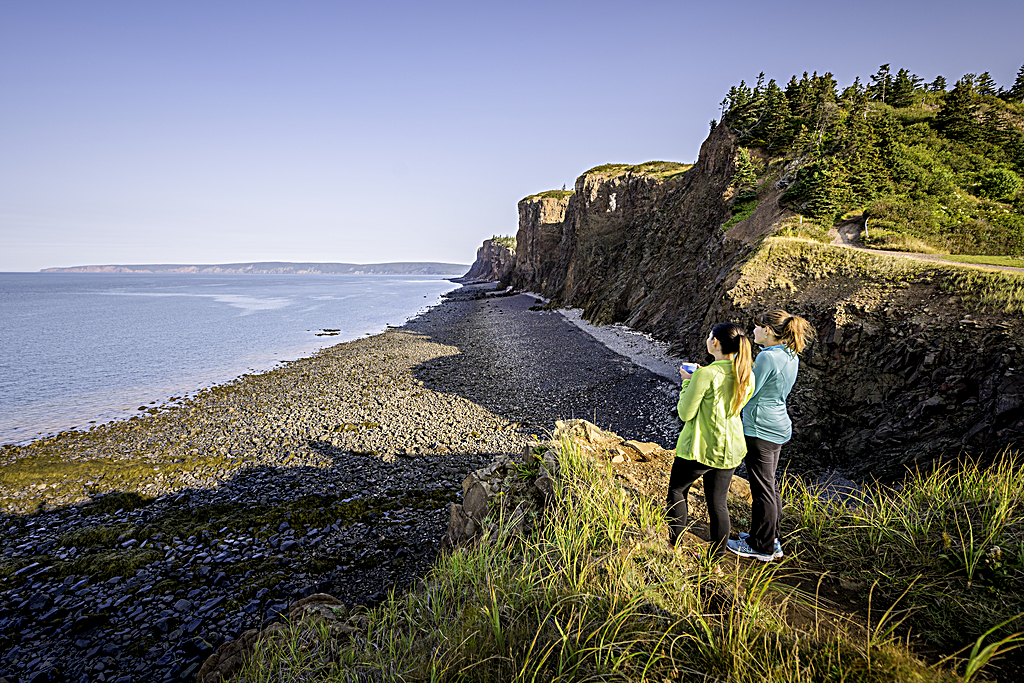 Day 02
Discover Nova Scotia
Nova Scotia has a rich sea-faring history and rugged coastlines with fishing villages perched above the Atlantic Ocean. Enjoy exploring today.
You have

3 options

to choose from today:

Private Peggy's Cove and Halifax Sightseeing

With a private driver, enjoy the scenery as you travel along Nova Scotia's unique coastline to Peggy's Cove. Later, explore historic Halifax.

Halifax Waterfront Food Walking Tour

Private Lunenburg, Mahone Bay and Aspotogan Peninsula Tour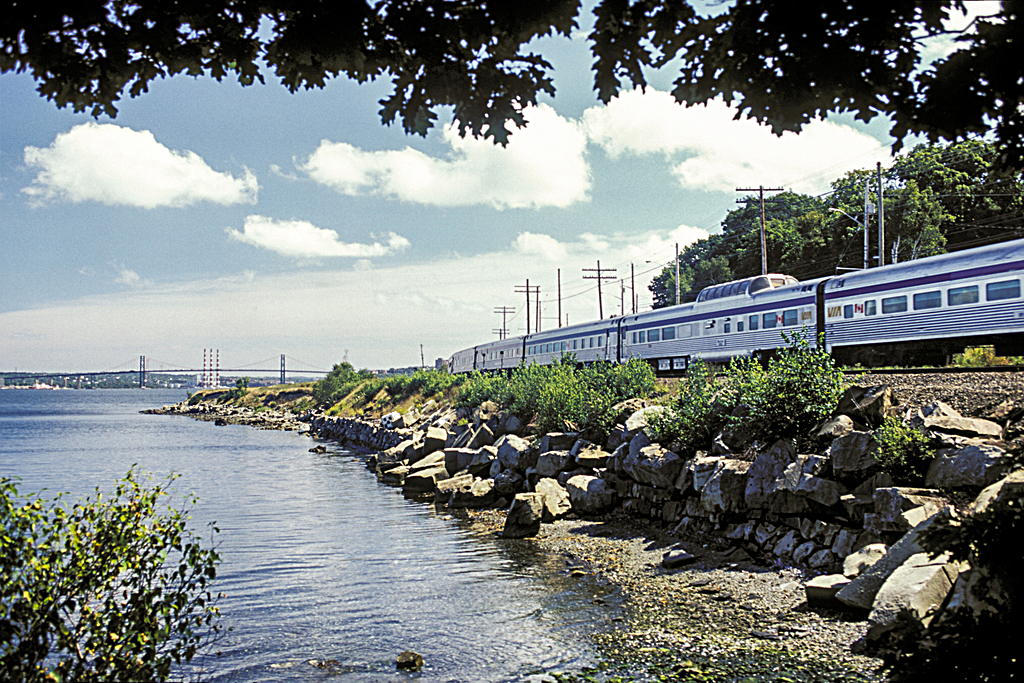 Day 03
VIA Rail - Depart Halifax
Board The Ocean train in Halifax and begin your westward journey to Quebec City. Travel across the rural landscapes of Nova Scotia and New Brunswick.
Transfer to Train Station

The Ocean Train, Sleeper Plus Class

Your private cabin features comfortable seating next to a large picture window. Hot meals are served in the dining car.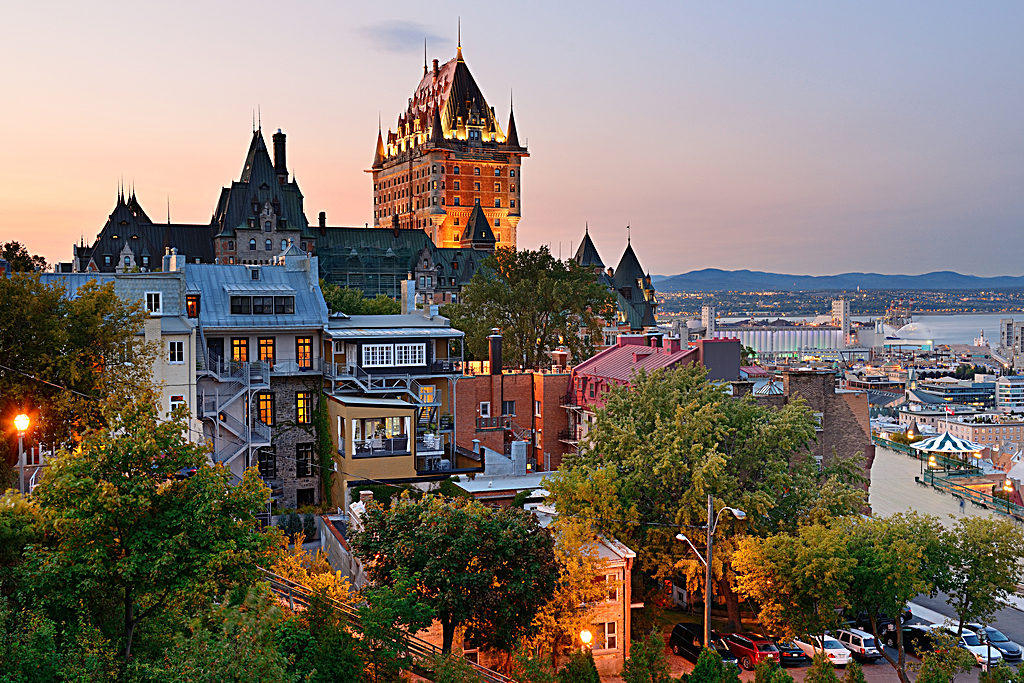 Day 04
VIA Rail - Arrive in Quebec City
Arrive in Quebec City early this morning. This afternoon, discover what lies outside of Quebec City or simply take the day to explore the Old City.
You have

3 options

to choose from today:

Guided Visit of the Fairmont Chateau Frontenac

Quebec City Sightseeing Cruise

Transfer from Sainte-Foy Train Station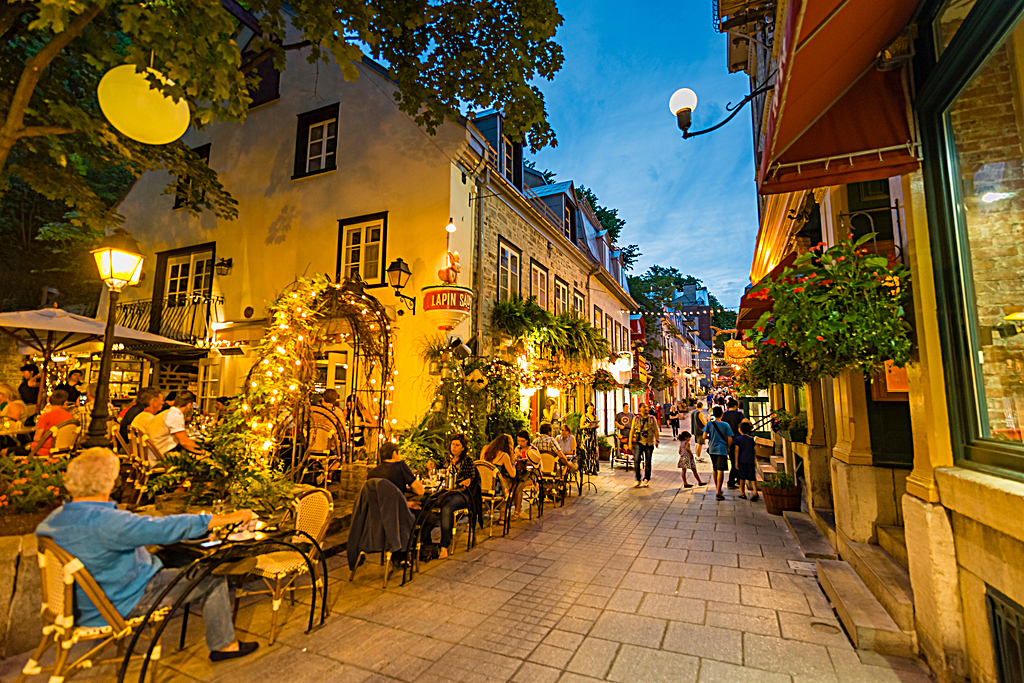 Day 05
Explore Quebec City
With a delicious coffee in hand, spend the day exploring Old Quebec's 17th-century fortifications and winding cobblestone streets.
You have

3 options

to choose from today:

Quebec City Sightseeing Bus Tour

Discover Quebec City's history on a guided sightseeing bus tour. See the Plains of Abraham, the Château Frontenac, the Notre-Dame Basilica, and more.

Private Walking Tour of Old Quebec

Explore the cobblestone streets of fortified Old Quebec, a UNESCO World Heritage site.

Gourmet Food and Historical Walking Tour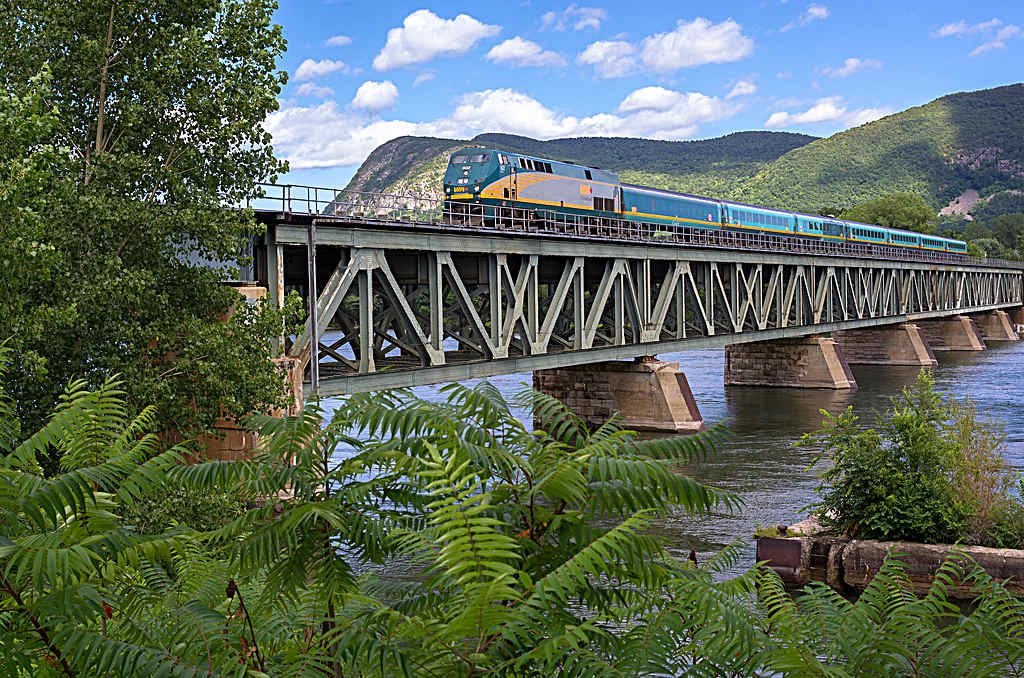 Day 06
VIA Rail – Quebec City to Montreal
Journey a short distance by train through Quebec's picturesque countryside to Montreal. Montreal is unique as it is the largest French-speaking city in North America.
Transfer to Train Station

The Corridor Train, Business Class

Relax in your spacious business class seat as you follow the St. Lawrence River from Quebec City to Montreal. Meals and full-bar service are included onboard the train.

Transfer from Train Station

Dinner in Montreal

Try traditional French cuisine at one of our favourite Montreal restaurants.

Suggested Evening Activity – Aura Lightshow at Notre-Dame Basilica

If you have time this evening, discover the artwork of the Notre-Dame Basilica through multimedia installations. A combination of light, orchestral music, and stunning architecture provides an unforgettable experience.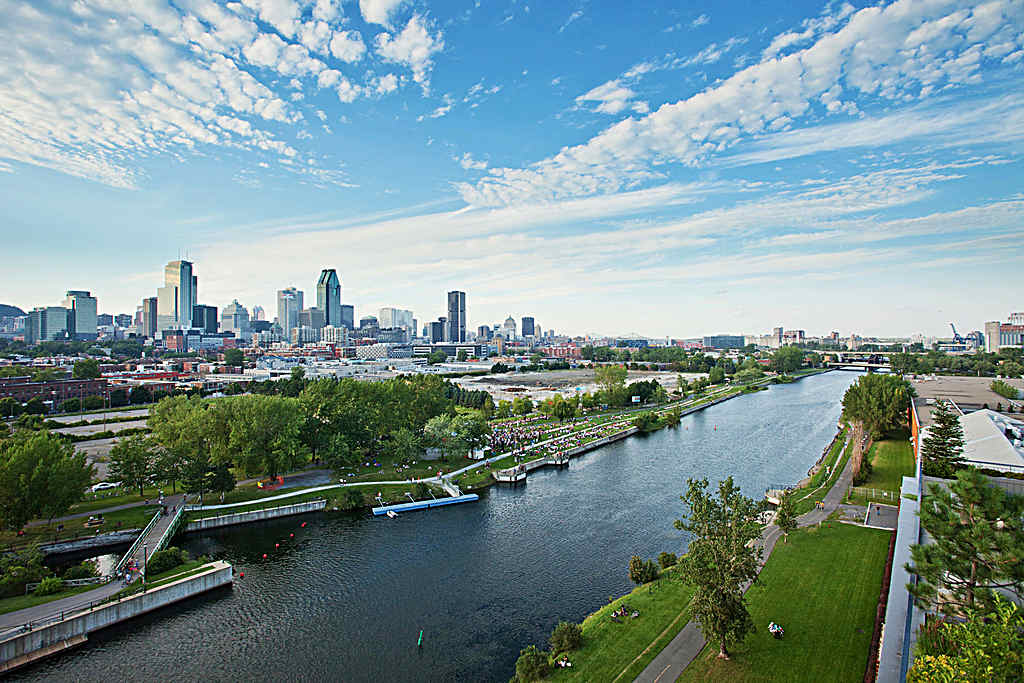 Day 07
Explore Montreal
Enjoy an activity in Montreal today. Montreal is renowned for its European feel with its rich history, architecture and churches.
You have

3 options

to choose from today:

Small Group Sightseeing Tour of Montreal

Explore Montreal's must-see areas and attractions on this fully guided tour. Visit Mount Royal, Old Montreal, the Notre-Dame Basilica, St. Joseph's Oratory and more.

Private Walking Tour of Old Montreal

Private Food Tour in Old Montreal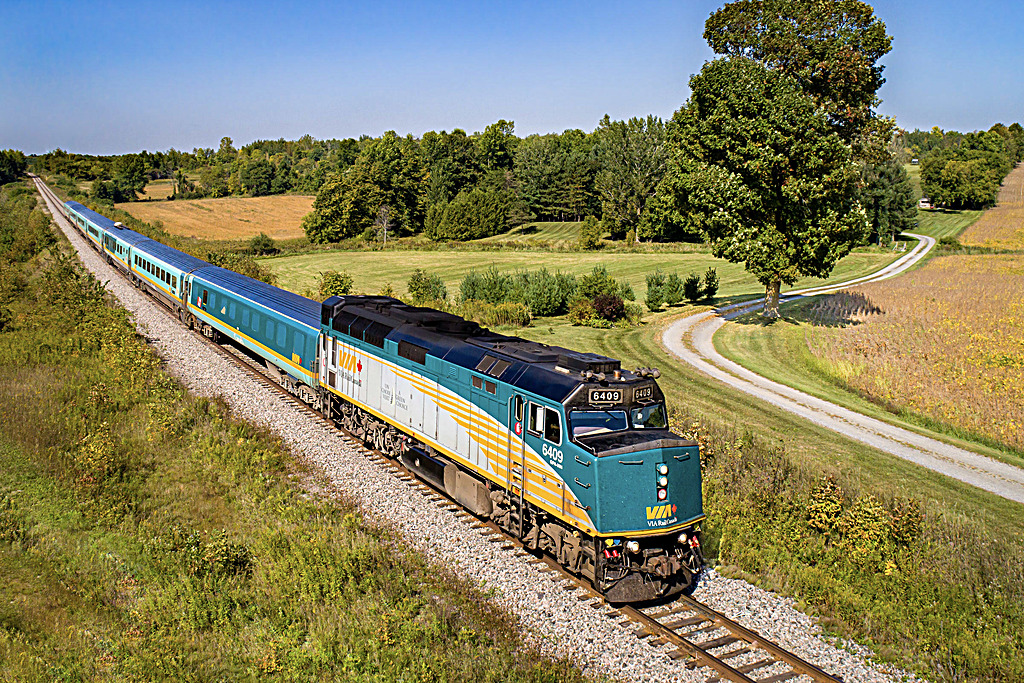 Day 08
VIA Rail – Montreal to Toronto
The Corridor Train carries you into the next province of Canada – Ontario.
Transfer to Train Station

The Corridor Train, Business Class

Travel by train from Montreal to Toronto. Relax in your spacious business class seat as you pass by quaint farms, villages and towns, dense greenery, and beautiful lakes.
Prices
Get your personalized quote as prices vary by departure date, train-service level and hotel class. Prices shown are our lowest rates per person, based on double occupancy, and exclude taxes.
Comfort Level
Rocky Mountaineer Service
View full itinerary
Like this trip? Get more details with a sample itinerary:
Day-tour options and descriptions;
Departure dates;
Suggestions for personalizing your trip.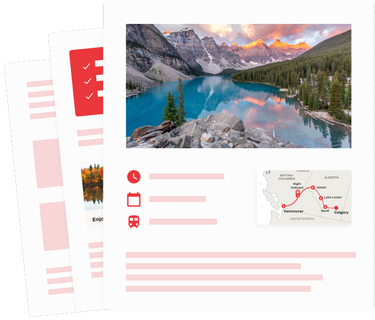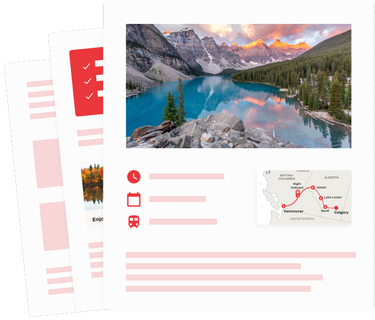 Accommodations
These are examples of the places you can stay on this trip. Please get in touch to discuss your options and to check availability.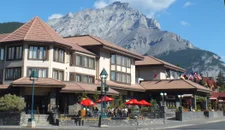 Elk + Avenue Hotel
Example of a Comfort hotel in Banff
Conveniently located in downtown Banff, the Elk and Avenue Hotel combines Banff's alpine history with a sleek modern design. After a day of exploring, unwind in the hotel's jacuzzi or dry sauna, then enjoy fresh Canadian cuisine at the on-site restaurant.
Personalize This Itinerary
Here are some of the most popular ways to personalize this journey.


Upgrade to Prestige Class
Prestige Class is Canada's version of the Orient Express. Available on VIA Rail's The Canadian Train between Vancouver and Toronto, this luxury double cabin includes a special concierge service throughout your journey. This is one of our most popular upgrade options.
The scenery was beautiful
Rocky Mountaineer was great (people and food). The scenery was beautiful. Everyone remembering our anniversary and personalizing it with cards and small gestures was special. The g... 

From the snow capped mountain peaks to the vibrant lakes, dense forest, and alpine meadows you will not find a more diverse landscape with so much to offer! Skiing and hiking are just a couple of my favorite things; there is no other place I would rather call home.


Discuss your Canadian train vacation with a local travel expert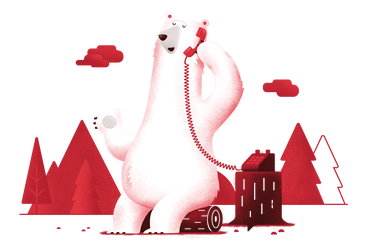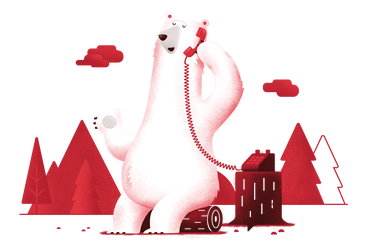 Current promotions
Sign up for special offers, monthly Canadian Insider tips, and vacation inspiration.