When it comes to travel for seniors, nothing compares to a train vacation. Relax in your spacious seat, sip a fresh coffee and chat with your travel companions as pine forests, mountain valleys and rushing waterfalls roll past your window.
The service is ideal to meet your needs. There are full-service meals, gourmet food and friendly waitstaff. Plus, Canada offers unmatched sight-seeing opportunities. All of the details of the journey will be organized for you, giving you absolute peace of mind. When you return home, you'll have plenty of wonderful stories to share with your family.
At Canadian Train Vacations, we have extensive experience planning custom senior travel tours. Canada truly does have something to offer everyone, whether you're an active adult looking for adventure or someone who prefers to relax with a glass of wine and a good book.
Our agents have the inside track on the best accommodations and activities throughout the country, ensuring that your custom itinerary takes you on the trip of your dreams. We also understand how to accommodate a wide range of mobility and accessibility needs. So, sit back and relax, knowing our expertise in VIA Rail deals for seniors and Rocky Mountaineer vacations will be all the help you need.


Keep reading or chat with one of our local travel experts. We're passionate about Canada and can help you at any stage of your vacation planning.
Get in touch
Circle the Canadian Rockies by Train is one of our most popular trips for seniors. It gives you a minimum of 12 days of exploring and lets you experience Canada's most stunning sites. You'll visit Banff and Jasper National Parks, have a chance to ride two gondolas and make a stop in Whistler along the way. With a wide variety of accessible activities and plenty of opportunities to relax, this itinerary truly is one of the best vacations for an older traveller.
Miles on train: 1,311 Miles
Days on train: 5
Train Stops: Vancouver, Whistler, Quesnel, Jasper, Banff, Lake Louise, Kamloops
Nights on Train: n/a
Who says you can't be adventurous? The Complete Canadian Rockies by Rail itinerary takes you from Vancouver to Calgary, with stops in Kamloops, Jasper, Lake Louise and Banff. Excursion choices include sight-seeing boat cruises, wildlife tours, and even a motorcycle-sidecar tour. When it comes to train travel in Canada for seniors, this journey offers it all.
Miles on train: 559 Miles
Days on train: 2
Train Stops: Vancouver, Kamloops, and Jasper
The Canadian Cross-Country Journey is one of the best Canadian Rockies tours for seniors. It takes you from Toronto all the way to Vancouver, travelling through Canada's Prairie provinces and showing you the best the region has to offer. You'll even get to visit Niagara Falls when you're in Toronto. Highlights include time on the Canadian, VIA Rail's famous sleeper train.
Miles covered on train: 2,762
Days on train: 4
Nights on train: 4
Get a brochure
Includes sample trip itineraries, route maps, and insider tips.
Get Your Brochure
Have a question?
We can answer any questions or make suggestions.
Schedule a Call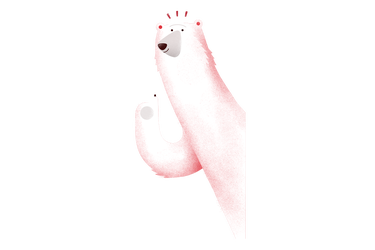 Quick Facts About Train Vacations for Seniors
Baby Boomers on average take 4-5 leisure trips per person, even more than Generation X! So if you're a Boomer, you'll be in good company.
VIA Rail trains have been upgraded to make them as accessible as possible for travellers with mobility issues. Every train has a cabin that is wheelchair-accessible and is equipped with grab-bars in the washroom and tie-downs.
If you are retired and can travel whenever you want, it's a smart idea to aim for the shoulder season of April to mid-June or September and October. You'll avoid the crowds and the heat of the summer.
Many Canada train tours for seniors include excursions that are accessible to travellers who use mobility aids.
The best train trips for seniors include on-board meals and sightseeing excursions.
Rail vacations for seniors are gaining in popularity. Why deal with traffic or rush through multiple airports when you can find fun trips for seniors over 60 and let someone else worry about the driving?
#1 Travel tip: Get specialized meals
Many of our suppliers can make accomodations for dietary considerations. Notify your vacation advisor when booking your trip.


Athena McKenzie
Managing Editor
Discover Why a Canadian Train Vacation is Perfect for Mature Travellers
More seniors are looking for adventures that allow them to see new sights, meet interesting people and go somewhere they've never been before. Rail trips for seniors certainly fit the bill.
When it comes to tours for seniors, Canada has hundreds of options. Whether you want to climb a glacier or relax at the spa, the best Canadian train tours can help you get where you need to go. Forget about struggling with heavy bags, flagging down cabs or searching high and low for a destination that fits your needs. Canadian train vacations for seniors make everything as easy as possible.
A way to explore which is comfortable and stress-free, yet still allows you to see and enjoy as much as possible. As the travel guru Rick Steves proclaims, "Age matters only if you're a cheese." The iconic trains that take you across Canada are comfortable and spacious, featuring bucket-style seats with lumbar support. The ride is smooth, and you'll have plenty of scenery (and wildlife sightings) to enjoy outside your window.
As one of the best Canadian tour companies for seniors, we can even arrange accessible excursions, ensuring you have a great vacation regardless of your mobility restrictions.
#2 Travel tip: Consider accessibillity
If mobility issues are a concern, consider the popular SilverLeaf service on Rocky Mountaineer. There are no stairs and meals are served at your seat.


Louise Weiss
Director of Legendary Hospitality
Service, food and scenery were fabulous
Just a note to let you know how much everyone enjoyed our Essential Canadian Rockies tour. Everything was very well organized so that we had nothing to worry about while on the tri... 

Why book your luxury rail trip with Canadian Train Vacations?


We take care of all the details
You want to relax and enjoy your trip, not get overwhelmed by the planning. Let us make all of the bookings for you, including rail tickets, hotels, excursions and activities, meals and transfers.


Independent travel with expert support
Enjoy local expertise and guidance with a personalized itinerary. Your preferences and needs are our priority. We take care of you from the moment you land until the moment you leave.

Get help when you need it
You'll receive the inside scoop before you even leave home. And you can relax during your vacation because we're only a phone call away if you have any questions while you're in Canada.
Frequently Asked Questions
This is not a group tour, but rather a fully supported independent trip. All of the details of your trip will be organized and booked for you.
You'll be free to explore at your own pace and choose your route, but you'll have the peace of mind knowing that every aspect of your vacation has been organized in advance.
Yes, special dietary needs can be accommodated on most routes. Whether you require a meal that is vegetarian, lactose-free, gluten-free, diabetic-friendly, low-sodium or low-cholesterol, it may be possible to order this in advance.
We will do our best to meet your request whenever we can. So, please contact us with your travel details and your dietary requirements as soon as possible so that we can let you know if your needs can be met during the trip you would like to take.
Even if your mobility is limited, you will be able to enjoy this style of travel. The friendly staff are happy to help you with boarding and meals will be served to you in your cabin. If you're wheelchair-bound, you won't be able move around the train, as the corridors are quite narrow, so you'll spend the most of your journey in the cabin.
Absolutely! These Canadian train trips for seniors are ideal for independent travellers who want to see the sights in style. Whether you're exploring Canada on your own or travelling with a companion, one of these rail trips for seniors is sure to suit your needs.
Halifax and other coastal destinations have a variety of maritime attractions. Depending on which itinerary you choose, we may be able to arrange a maritime tour as an add-on.
Canadian rail trips for seniors include meals on the train, excursions, transfers from the airport and the train ride itself. We can help you arrange meals for days you're not on the train.
These Canadian tours for seniors are designed for independent travellers, but there are guides available on the Rocky Mountaineer. You'll also have an experienced guide with you on privately arranged tours and excursions.
About the author: Athena McKenzie is the Managing Editor at Fresh Tracks Canada. An experienced lifestyle journalist, she has written about travel, design, arts and entertainment. Her work has appeared in The Globe and Mail, Toronto Star, Zoomer Magazine, Elle Canada and... Read more
Current promotions
Sign up for special offers, monthly Canadian Insider tips, and vacation inspiration.