From the bustle of Toronto to the majesty of the Rockies and the serene West Coast, The VIA Rail Canadian train gives you a rare opportunity to see Canada's diverse scenery in one amazing trip.
Follow the historic rail route that made Canada what it is today. Built in the 19th century to connect the nation, the Canadian National Railway stretches across the endless fields of the prairies and then carves through the Rockies before arriving on the West Coast. Savor stunning views from the train and then explore the country's best destinations at extended stops.
Whether you want to see Canada's wildlife in its natural habitat or dip your toes in a glacier-fed lake, the travel experts at Canadian Train Vacations can help. We have local knowledge of The Canadian Train and its routes. Our speciality is creating custom itineraries tailored to your interests. We love to travel, and we want to share that love with you as you explore all that Canada has to offer.


Keep reading or chat with one of our local travel experts. We're passionate about Canada and can help you at any stage of your vacation planning.
Get in touch
Spend 11 days exploring some of Canada's most popular destinations. This itinerary with the Canadian Train has the option of starting in Vancouver or Toronto. It includes stops at Banff and Jasper National Parks, giving you plenty of opportunities to see local wildlife and snap photos of all the attractions.
Miles covered on train: 2,775
Days on train: 5
Nights on train: 3
The Canada Coast to Coast itinerary includes four nights on The Canadian Train and two days on the world-famous Rocky Mountaineer. Hop on board to experience a trans-Canada journey like no other. You'll see Peggy's Cove, Lake Louise, Niagara Falls and more with this itinerary featuring The Canadian Train trip.
Miles covered on train: 3,240
Days on train: 5
Nights on train: 4
Forget about walking in a winter wonderland; the Trans Canada by Rail in Winter route offers breathtaking views of snow-capped mountains and prairies sparkling with frost. This itinerary includes accommodations in one of The Canadian Train cabins, stops at Jasper and Banff National Parks and a guided transfer along the Icefields Parkway, one of the most beautiful drives in the world.
Miles covered on train: 2,762
Days on train: 4
Nights on train: 4
Get a brochure
Includes sample trip itineraries, route maps, and insider tips.
Get Your Brochure
Have a question?
We can answer any questions or make suggestions.
Schedule a Call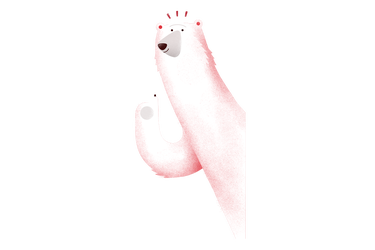 The Canadian Train: Route Map
VIA Rail's The Canadian Train follows this route:
Toronto > Winnipeg > Saskatoon > Edmonton > Jasper > Kamloops > Vancouver
It can also be done in reverse.
This is the classic Canadian journey. Rumble through boreal forest, prairies and mountains on what National Geographic called one of the best train trips in the world. And along the way, you'll get to experience some uniquely Canadian destinations.
Explore Toronto, Canada's largest metropolis and a cultural and artistic hub. Or visit Winnipeg, the most under-the-radar city in the prairies, with world-class museums, art galleries and a diverse dining scene.
Cross through Saskatchewan's huge blue skies and bright-yellow fields of canola, and watch the terrain outside your window grow from foothills to the towering peaks of the Rockies. The serene coastline of Vancouver — where you will either start or end your journey — provides the perfect mix of urban luxuries and outdoor escapes.
#1 Travel tip: Choose your season
From seeing fall colours, spring's wildlife or winter landscapes to special summer entertainment, each season offers a different experience on the train.

Katherine Foxcroft
Product Manager, Tours and Vacations
Take a look inside the Canadian Train
You may never want to leave your cozy cabin (where you can admire the scenery while lounging in bed). But when it is time to explore the train, you'll discover spacious lounge and dining cars. Gather with your fellow travellers for card games, conversation, and delicious food.
Service Levels on The Canadian
The VIA Rail Canadian Toronto to Vancouver train offers multiple service levels. Need help deciding which one is right for you? Get in touch with our local travel experts for advice.
Sleeper Plus Class
Sleeper Class offers both upper and lower berths, and private cabins. We recommend a comfortable private cabin, where you can stretch out and watch the sunset (or sunrise, if you're an early bird). Depending on the size of your group, you can book a cabin for one, two or four travelers. You'll have your own toilet and sink, plus a shower that is only shared with a handful of other people.
The perks of Sleeper Plus include:
Three gourmet fine dining meals per day.
Complimentary fruit and cookies between meals.
Priority boarding and access to the station lounges in Vancouver and Toronto.
Access to the Panorama and Skyline viewing cars.
Non alcoholic beverages included; alcoholic beverages available for sale.
Cabins includes a toilet and sink, with access to a shared shower.
Prestige Class
The Canadian offers the country's only luxury train service across Canada. Prestige Class is like a cozy home on rails. You'll have 50% more space in your cabin compared to Sleeper Plus class and a 60% larger window for admiring those views.
When night falls, you can retreat to your elegant cabin with a glass of wine, curl up in your Murphy bed for two and catch a movie on your personal flat-screen monitor — or simply watch the stars. Your room includes a private bathroom, with toilet, sink, and shower.
The perks of Prestige Class include:
The attention of a personal concierge.
Access to the exclusive Park Car, a lounge on the rails.
Complimentary coffee, tea, fruit and cookies.
All meals and drinks included.
Priority reservations in the dining car.
Pre-dinner appetizer service.
#2 Travel tip: Trains don't run every day
If you'd like to spend more time in any of the Canadian's stops, you'll need to add some days to your itinerary. The train only runs twice a week in each direction.


Louise Weiss
Director of Legendary Hospitality
Quick Facts About The Canadian Train
The Canadian connects Toronto and Vancouver, with stops in Winnipeg, Edmonton, and Jasper. This route can also be travelled in reverse.
This train covers a total of 2,762, which takes about 86 hours.
Enjoy sweeping views in the Panorama car, where giant windows extend up to the ceiling.
Travellers can dine on the train and sleep in their own private cabins.
The menu features dishes that pay tribute to regional specialties: Saskatoon berry salad, Alberta beef and B.C. salmon are just a few examples.
The Canadian Train Ride takes you through bustling cities, flat prairies and everything in between.
The Canadian train run every four days. You can arrange to get off in certain destination to explore for the time in between. You'll stay in hotels overnight when you're not on the train.
You'll have a good chance to see wildlife and the best sights in the Canadian Rockies where there are no roads.
What to expect on The Canadian?
When you ride on The Canadian, you get a unique look at what makes this vast county so amazing. Road trips and bus tours simply can't compare.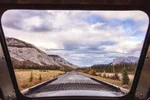 #3 Travel tip: Plan for relaxing
Download some regional podcasts or audiobooks for your train trip — you can keep your eyes on the scenery as you listen.


Athena McKenzie
Managing Editor
Places to Visit on The Canadian
From the bright city lights of Toronto to the looming Rocky Mountain peaks, this trans-Canada train journey is an adventure on a grand scale. Your Canadian Train Vacation Advisor can help personalize a trip that includes the activities and excursions that you want to add. Here are destinations worth exploring. It should be noted that other than the terminal destinations of Toronto and Vancouver, layovers in other stops along the way will last four days, as The Canadian Train only runs twice a week in each direction.
Jasper
Jasper truly has something for everyone, making it one of the most popular destinations on The Canadian Train route map. If you're looking for adventure, this national park has no shortage of options, from helicopter tours to ice climbing. Its mountain town is also ideal for low-key travellers who want to sit back and relax. There's even a luxe Fairmont resort in the middle of all this stunning nature. Downtime and forest therapy await.
Vancouver
Vancouver has just the right blend of city amenities and natural wonders, making it the perfect place to begin your Canadian adventure. Start the day with some kayaking, have lunch at one of the city's many restaurants or spend the afternoon looking for wildlife. You'll never run out of things to do.
Toronto
An integral destination on the Canadian route, you'll love exploring Toronto's diverse neighborhoods. As the capital of Ontario, Toronto has almost every amenity you can imagine, from Broadway-style theatre performances to Michelin-rated dining establishments. It's also filled with historic landmarks and has activities for travellers of all ages and activity levels.
Winnipeg
Immerse yourself in Canadian culture with a visit to Winnipeg. A gem on the prairies, the city has trendy neighborhoods, interesting museums and parks galore. It even has an 80-acre conservation centre for travellers who love animals.
The accomodations, food and staff were really great
Our expectations were fully met. The accommodations, food and staff were really great. We had several delays on our flights, but the train experiences were fantastic. Since we are... 


Why book your train journey in Canada with Canadian Train Vacations?


We take care of all the details
You want to relax and enjoy your trip, not get overwhelmed by the planning. Let us make all of the bookings for you, including rail tickets, hotels, excursions and activities, meals and transfers.


Independent travel with expert support
Enjoy local expertise and guidance with a personalized itinerary. Your preferences and needs are our priority. We take care of you from the moment you land until the moment you leave.

Get help when you need it
You'll receive the inside scoop before you even leave home. And you can relax during your vacation because we're only a phone call away if you have any questions while you're in Canada.
Frequently Asked Questions
The Canadian train fares vary based on your point of origin, your destination, The Canadian Train schedule and whether you choose an Economy Class, Sleeper Plus Class or Prestige Class ticket. Our packages with The Canadian train start at $5,280 and include the train, your meals on the train, your hotels before and after the train tour, transfers to and from the airport or hotel, sightseeing tours and activities, and some additional meals.
The Canadian Train stops in major centres like Vancouver, Kamloops, Jasper, Edmonton and Winnipeg, and Toronto, as well as many smaller destinations.
Yes. The Canadian Train has sleeper berths and cabins available. There are upper and lower berths, as well as more private cabins for one to four travellers. There's also an option to book a Prestige Cabin, with a private bathroom and shower.
Yes. Sleeper Plus Class and Prestige Class passengers have access to the dining car, which serves three chef-prepared meals daily. In Economy Class, passengers have access to meals, snacks and a variety of beverages served by train attendants. For Economy Class passengers, the Canadian Train cost doesn't include meals or snacks.
The Canadian Train doesn't have a dedicated bar car, but you can purchase local beers and wines to enjoy at your seat or in the dining or lounge car.
On the Canadian Train, Prestige Class and Sleeper Plus Class cabins have private bathrooms. Economy Class and Sleeper Plus semi-private berths have public restrooms.
Yes! The Canadian Train is one of the best ways to see Canada in style. You'll travel across much of the country and see everything from soaring mountains to flat prairies. It's an immersive experience that showcases the best of Canada's stunning landscapes.
About the author: Athena McKenzie is the Managing Editor at Fresh Tracks Canada. An experienced lifestyle journalist, she has written about travel, design, arts and entertainment. Her work has appeared in The Globe and Mail, Toronto Star, Zoomer Magazine, Elle Canada and... Read more
Current promotions
Sign up for special offers, monthly Canadian Insider tips, and vacation inspiration.