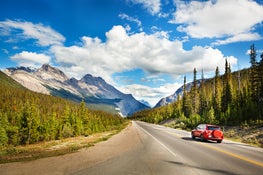 Road trips and self drives
Freedom to see Canada the way you want
There's nothing quite like sitting behind the wheel as you drive some of the most scenic roads in the world. Whether it's the Sea-to-Sky Highway, the Icefields Parkway or the Cabot Trail, driving gives you the freedom to choose your own adventure and see Canada your way. Our Canadian Insiders have re-imagined the road trip to include a complete itinerary, personalized just for you.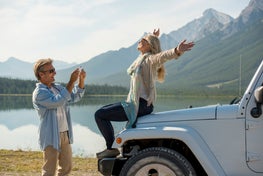 Plan your trip with a Canadian Insider
You know that friendly character you met in the local café who told you to visit that well-kept regional secret which turned out to be the best part of your holiday? That's us.

Have everything organized for you
By this stage, you're already having dreams about mountains, moose and maple trees. We combine your personal preferences with our insider knowledge to save you hours of pointless internet trawling.

Get help when you need it
We're here to make sure you get the inside scoop before you even leave home. And you can relax on your vacation because you know that we're a phone call away if you have any questions while you're in Canada.
Need advice?
We'd love to help. Discuss your trip with a Canadian Insider.
Schedule a Call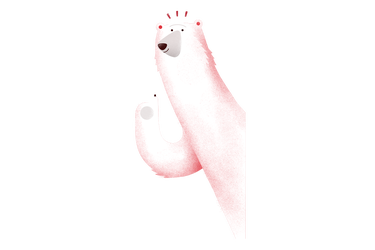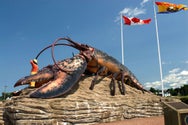 Canada's Quirkiest Roadside Attractions
The next time you're driving in Canada, be sure to designate one of your passengers to keep an eye on the side of the road. If they're lucky, they might spot a T-Rex, a humongous beaver, a coin far bigger than a house or a towering part-man-part-log that looks like it could scoop up and eat your car without even putting its axe down.
Read on for our favourite Canadian roadside attractions and where to find them; then plan your trip accordingly. Don't forget to pull over and snap some photos if you find one, especially if it's one we haven't heard about.
True North Newsletter
Sign up for vacation inspiration, insider tips, exclusive offers and more.