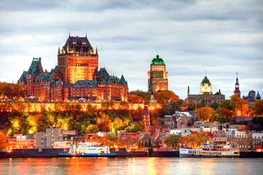 Montreal and Quebec City Getaway by Rail
Your itinerary is personalized to suit your dreams and needs:
Decide your desired budget
Choose your own activities and experiences
Have all the details of your trip arranged for you
Explore Montreal and Quebec City by train
Discover the rich history and vibrant culinary scene in two of French Canada's largest cities - Montreal and Quebec City. Stay in elegant hotels and experience a journey on The Corridor train.

Highlights of your trip
Embrace the 'joie de vivre' of Montreal
Fall in love with the old-world elegance of Quebec City
Take The Corridor train through the scenic Quebec countryside
Dine at award-winning restaurants and relax in upscale, boutique hotels
Choose from walking tours, foodie tours, sightseeing tours, and more
Top experiences and features

Discover Montreal
Montrealers embody 'joie de vivre'. They eat well, throw great parties, and are excited to share their city with the world. Renowned for its European feel with its rich history and architecture, Montreal is best explored on foot.
Your Questions Answered
Find out what is included in your trip and have all your questions answered. We are here to help.
What's Included
Train journey onboard the daylight Corridor train
Choice of unique guided activities
Airport and train station transfers
Feature dining experience at one of our favorite local restaurants
Electronic travel documentation package
Personalized Fresh Tracks Canada customer service support
Frequently Asked Questions
Our vacations are not typically 'escorted.' You are not tied into a specific group, or a rigid daily itinerary but rather have the freedom of 'independent' travel.
This allows you, with the help of our Canadian Insiders, to personalize your trip to suit your occasion, interests, timeframe and budget. We'll guide you through the process and provide the reassurance of seamless connections, customer service support, and scheduled activities tailored to your taste.
Your trip can be as rich as you'd like, and completely arranged around your interests and needs. The greatest benefit of working with us is our local knowledge. You can customize your trip and decide what you'd like to see and do.
If your trip is a special occasion, we'll make sure it is unforgettable. Or if you're traveling with a group, we'll take care of the logistics so you can share time together stress-free.
Absolutely! We personalize all our clients' trips to fit their exact tastes and needs. You can add days at locations that you'd like to explore and spend more time at. Or leave out certain areas that don't interest you as much. Discuss your travel goals with our Canadian Insiders who make sure that your trip fits your needs and budget.
We partner with many hotels across the country that offer a variety of service levels and unique experiences. Choosing a hotel is based on local availability and personal preference, and our Insiders will help you find the perfect place to rest your head so that you can have the best experience possible.
On some of our trips, you'll see that we categorize our hotel rooms by Comfort, Boutique, and Deluxe class, which generally translates into the traditional 3-, 4- or 5-star designation (equivalent to Best Western, Sheraton and Fairmont). However, sometimes we use the same hotel for more than one category and distinguish the room by size, floor level or view.
Our Comfort Level hotels include our favorite 3 star hotels, in great locations and with excellent service.
Our Boutique Level hotels provide amazing value for clients wanting something more upscale but not at the price of a top-end 5 star resort. These are some of our favorites because of the character and unique charm that you won't find at the average chain hotel.
In Deluxe Level hotels, it's likely you'll be staying at one of the iconic Canadian Fairmont Hotels in a room with a view. Built for the Canadian Pacific Railway in the early 20th century, these hotels are luxurious and full of history – ensuring an experience you'll never forget.
All our trips are personalized to fit our clients' schedule and budget. The price of your trip generally depends on the travel season, train service, accommodations, and the sightseeing tours you take. When you request a quote you'll be provided with the detailed information you need
Most of our trips include stops to get off the train to explore Canada's beautiful locations, national parks and unique cities. However, if you're keen to maximize your time onboard, we'll pair you up with the perfect train experience.
Trip Itinerary
Speak to one of our Canadian Insiders about personalizing this trip. Some of our trips can be done in the reverse direction.
Indicates featured activities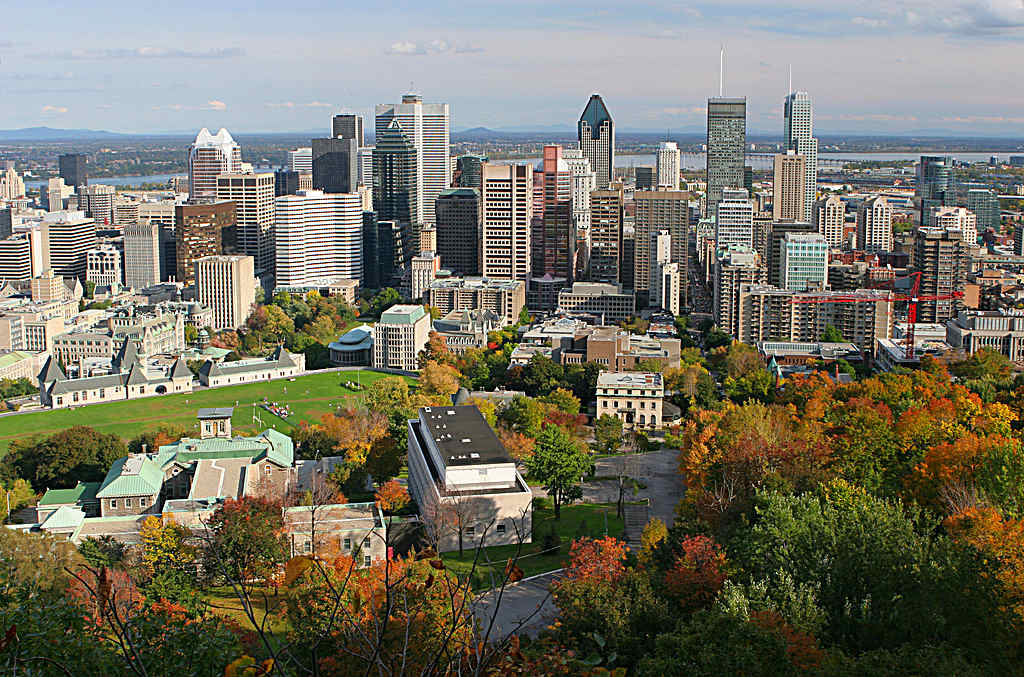 Day 01
Arrive in Montreal
Your Quebec vacation begins with your arrival in Montreal. Spend your day exploring the cobblestone streets of the Old Port, or walk down lively St. Catherine Street, lined with shops and sidewalk cafés. Sample the fine cuisine and exuberant French Canadian nightlife.
Private Transfer from Airport

Dinner in Montreal

Try traditional French cuisine at one of our favourite Montreal restaurants.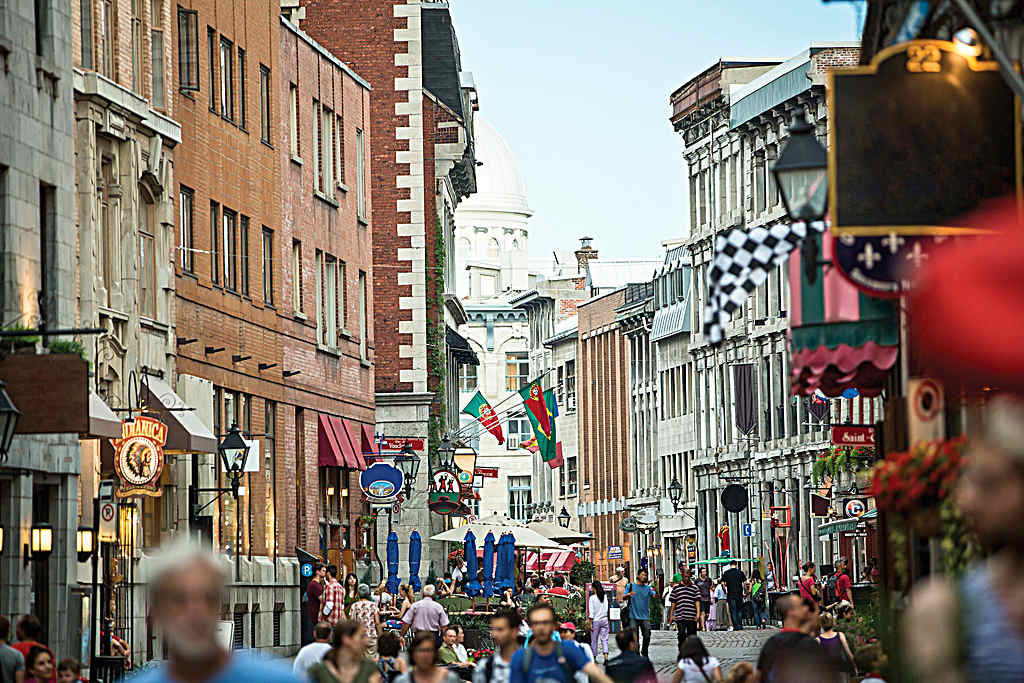 Day 02
Explore Montreal
Discover the culture and architecture of Montreal — a juxtaposition of old and new. Venture out and discover its upscale shops, eateries and historic hidden gems.
You have

3 options

to choose from today:

Small Group Sightseeing Tour of Montreal

Explore Montreal's must-see areas and attractions on this fully guided tour. Visit Mount Royal, Old Montreal, the Notre-Dame Basilica, St. Joseph's Oratory and more.

Private Walking Tour of Old Montreal

Explore the winding cobblestone streets of Old Montreal on a privately guided walking tour. Learn how Montreal developed from Fort Ville-Marie in 1642 to today's modern city.

Private Food Tour in Old Montreal

Suggested Evening Activity – Aura Lightshow at Notre-Dame Basilica

If you have time this evening, discover the artwork of the Notre-Dame Basilica through multimedia installations. A combination of light, orchestral music, and stunning architecture provides an unforgettable experience.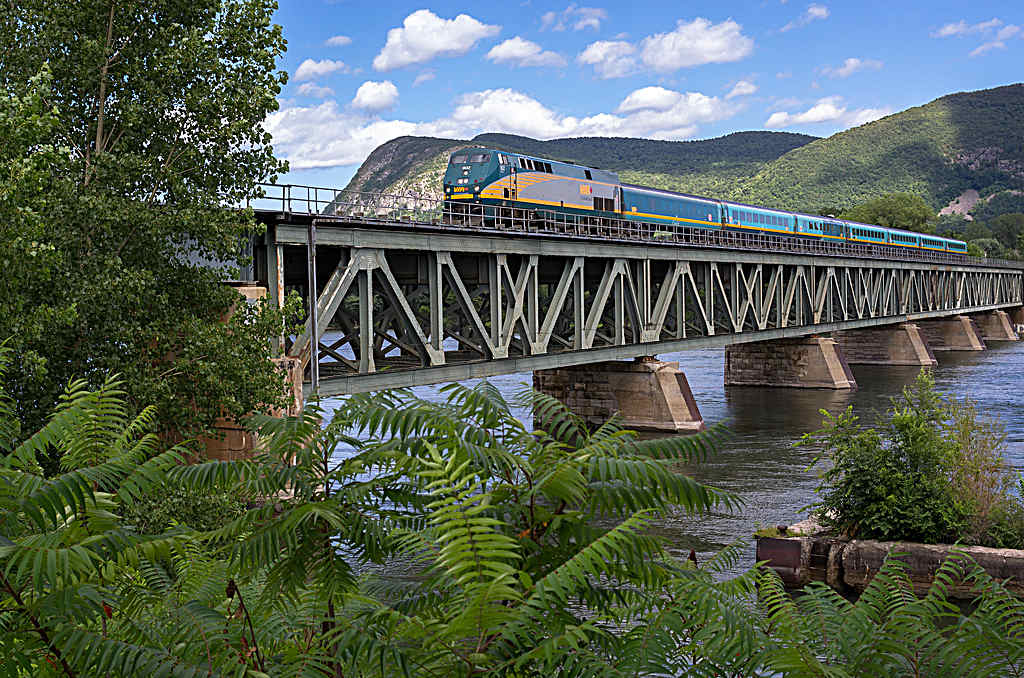 Day 03
VIA Rail - Montreal to Quebec City
Board VIA Rail's The Corridor train, bound for Quebec City.
Transfer to Train Station

The Corridor Train, Business Class

Relax in your spacious business class seat as you follow the St. Lawrence River from Montreal to Quebec City. Meals and full-bar service are included onboard the train.

Transfer from Train Station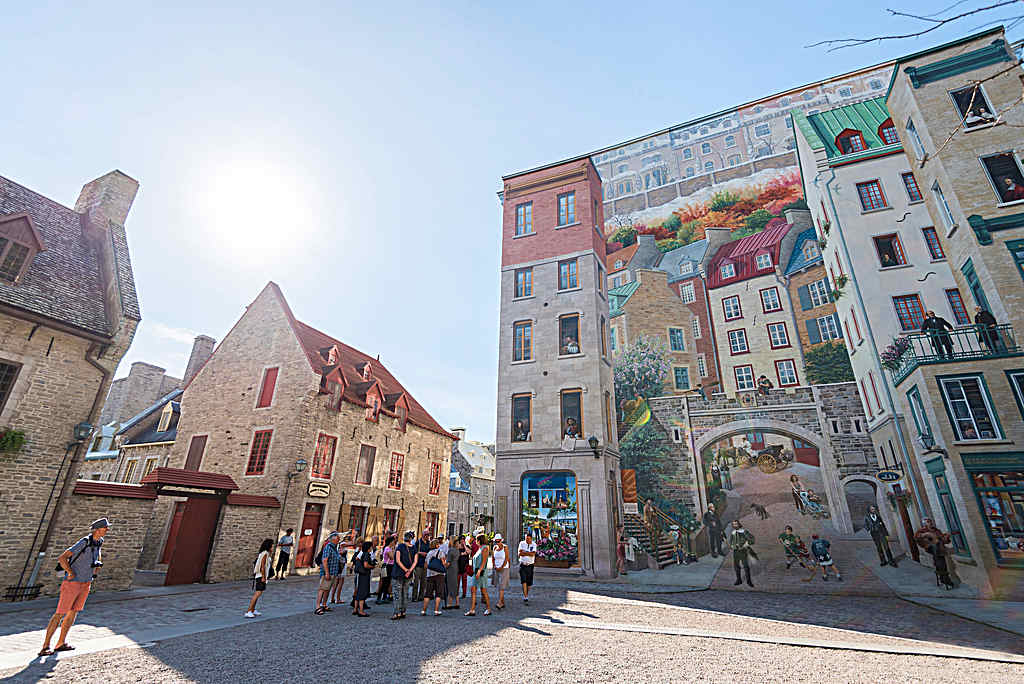 Day 04
Discover Quebec City
Take to the cobblestone streets and explore the quaint neighbourhoods of Lower and Upper Quebec. With its rich history and ancient architecture, you will fall in love with this city.
You have

3 options

to choose from today:

Private Walking Tour of Old Quebec

Explore the cobblestone streets of fortified Old Quebec, a UNESCO World Heritage site.

Old Quebec City Food Tour

On this guided walking tour, treat yourself to a behind-the-scenes experience of Old Quebec City and discover its culinary history and gastronomy.

Quebec City Sightseeing Bus Tour

Discover Quebec City's history on a guided sightseeing bus tour. See the Plains of Abraham, the Château Frontenac, the Notre-Dame Basilica, and more.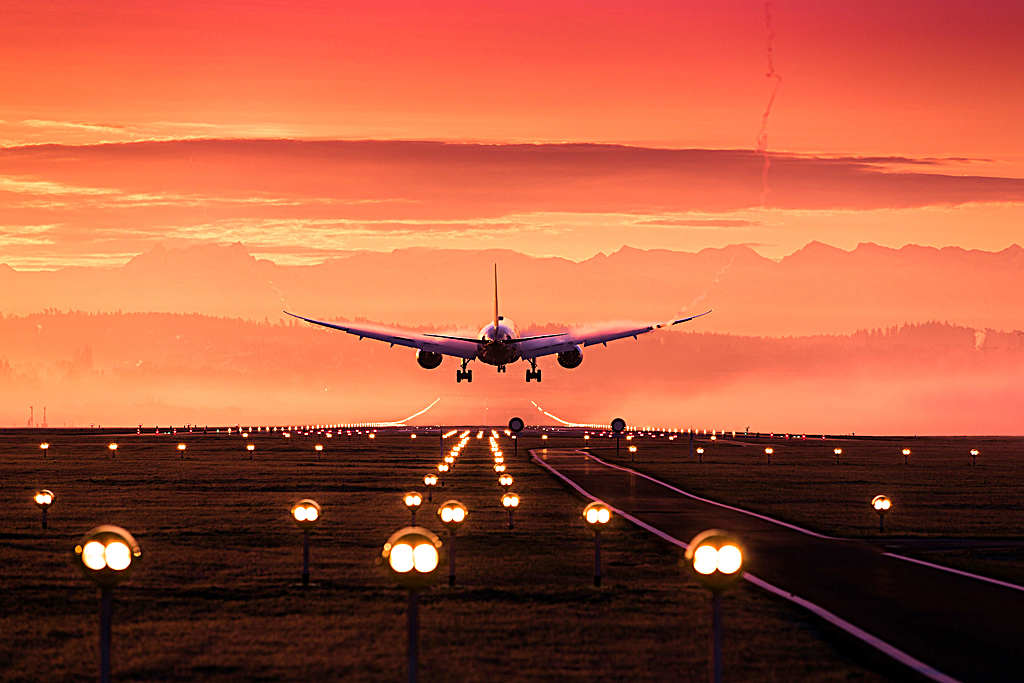 Day 05
Quebec City Departure
Too soon, your wonderful experience in French Canada comes to an end — to be relived in memory over many years.
Private Transfer to Quebec City Airport
Prices
Get your personalized quote as prices vary by departure date, train-service level and hotel class. Prices shown are our lowest rates per person, based on double occupancy, and exclude taxes.
View full itinerary
Like this trip? Get more details with a sample itinerary:
Day-tour options and descriptions;
Departure dates;
Suggestions for personalizing your trip.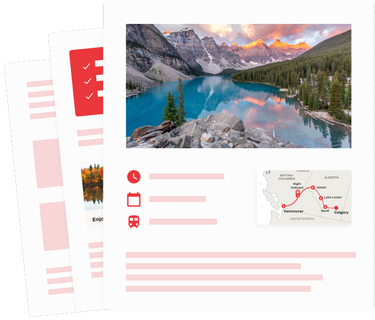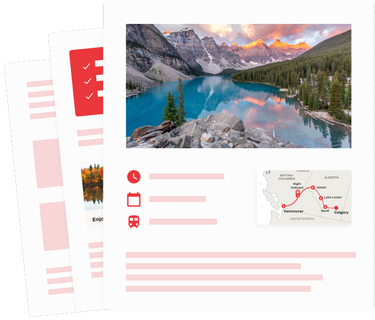 Accommodations
These are examples of the places you can stay on this trip. Please get in touch to discuss your options and to check availability.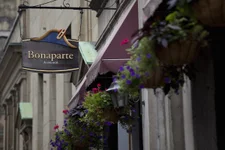 Hotel Bonaparte
Example of a Comfort hotel in Montreal
Built in 1886, Hotel Bonaparte is a historic gem in the centre of Old Montreal. The city's bustling shops, restaurants, and museums are close by. Gaze out over cobblestone streets, church spires, and pretty gardens from one of the beautifully appointed guestrooms.
Personalize This Itinerary
Here are some of the most popular ways to personalize this journey.


Celebrate an occasion
Honeymoons, anniversaries, birthdays, graduations, or the fulfillment of a lifelong goal, our team is ready to make it a celebration to remember. From arranging a bottle of champagne to putting together a helicopter picnic for two on top of a mountain at sunset, we're ready to make your dreams a reality.
We could not have been more satisfied with our trip!
Wonderful planning and attention to detail. We didn't have to worry about a thing. Everything was organized down to the last detail. Everyone who was to meet us was there ahead of... 


Roberta and Ashley
MI, USA
Discuss your Canadian train vacation with a local travel expert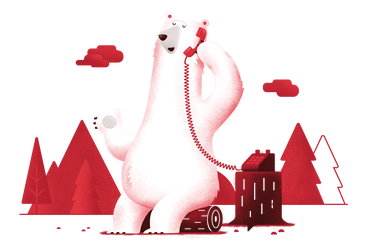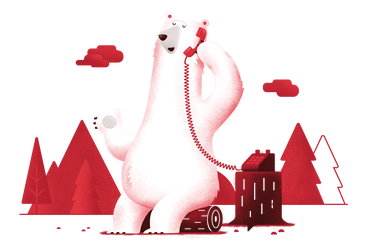 Current promotions
Sign up for special offers, monthly Canadian Insider tips, and vacation inspiration.