National Park Train Tours
Canada boasts more than 40 national parks and reserves — huge areas of untouched wilderness that are protected from development. Many can be explored while on a Canadian train vacation. Admire untamed natural beauty from your comfortable train seat: thundering waterfalls, dramatic limestone cliffs, rain-misted old-growth forests.
In Banff and Jasper National Parks, the train will stop right in the heart of the park where you can explore at your own pace. You'll also get to travel through other parks, including Yoho National Park, where you can admire the spectacular scenery from the train window.
Popular National Park Train Trips in Canada
Speak to a Canadian Train Vacation Advisor to discuss all your options.

Keep reading or chat with one of our local travel experts. We're passionate about Canada and can help you at any stage of your vacation planning.
Get in touch
Quick facts about Canadian National Parks
The first park in Canada was Banff Hot Springs, discovered by CPR surveyors and made public property in 1885. This began the movement in Canada towards setting land aside as national parks.
There are 39 national parks and 8 national park reserves in Canada, covering a total of approximately 328,198 square kilometers (126,718 square miles).
When exploring the Mountain Parks, your entire journey will take place in daylight, which means you won't miss a moment of the spectacular scenery. You'll spend the night in towns or cities along the route.
Train Experiences
Rocky Mountaineer
The Rocky Mountaineer, a luxury sight-seeing train, is a great way to see the scenery of Banff and Jasper National Parks. This service, which runs from April through September, connects British Columbia and Alberta, with stops in Jasper, Lake Louise, Banff, Vancouver, Whistler, Quesnel and Kamloops. It only operates during daylight hours so passengers can experience the most spectacular views and optimal photo opportunities as they pass through the stunning park lands. Guests spend their nights in local hotels along the route.
VIA Rail
VIA Rail is Canada's main passenger train and connects Vancouver to Halifax with four major train routes. Major national parks you can explore while riding VIA Rail include Cape Breton Highlands, Banff and Jasper. The train runs year-round, and the Vancouver to Jasper route is popular in the winter for the snowy scenery. Depending on the route, VIA Rail does offer overnight sleeper train experiences.
Sleeper Train
There are two train routes in Canada which allow you to sleep on the train, both through VIA Rail. Travel between Vancouver and Toronto on The Canadian with an extended stop over in Jasper to explore the cluster of national parks in the Canadian Rockies, including Jasper, Banff and Yoho. This sleeper train route is available all year long.
Alaska Cruise
Extend your time exploring the natural world with an Alaska cruise add-on. This portion can come before or after your rail journey. We offer two types of cruise ships to choose from: a larger, more luxurious vessel or a smaller ship that allows you to explore more coves and inlets.
Get a brochure
Includes sample trip itineraries, route maps, and insider tips.
Get Your Brochure
Have a question?
We can answer any questions or make suggestions.
Schedule a Call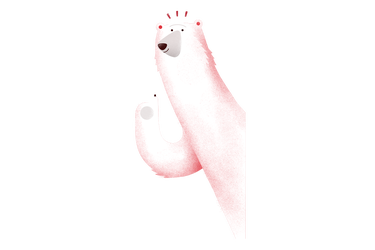 Discover Canada's National Parks
Banff National Park
It's only fitting to travel to the spectacular mountain vistas of Banff National Park by train, as the railway had such an integral role in this park's development (it was even named by CPR director Lord Steven in 1884, after his birthplace of Banffshire, Scotland).
The train weaves its way into Banff National Park, hugging the steep cliff sides and following the banks of the Bow River. As you travel to the heart of this mountain landscape, with the towering peaks leaning in on all sides around you, you'll get the same sense of awe the early railway pioneers must have felt when they first set eyes on the spectacular Rockies.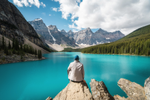 Jasper National Park
The train enters Jasper National Park via the historic Athabasca and Yellowhead passes, which were first braved two hundred years ago by explorer David Thompson on his journey to reach the Pacific Ocean.
You'll arrive at the heritage Arts and Crafts railway station in Jasper - which is served by VIA Rail's The Canadian Train and The Rocky Mountaineer.
As the train passes through alpine meadows, keep your eyes peeled for black bears dining on berries or the majestic silhouette of an elk's antlers. You can even take a driving detour to the Icefields Parkway — a route that carves through a larger-than-life landscape of rocky peaks, expansive valleys and glittering glaciers.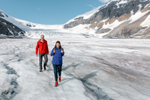 Other Famous National Parks in Canada
Yoho National Park
From soaring mountains to serene overgrown forests to thundering waterfalls, Yoho has plenty to explore. The rushing rapids of the Kicking Horse River flow through these dramatic landscapes.
Glacier National Park
Lace up your hiking boots and go on an adventure through cedar forests, marveling at the slowly moving gargantuan sheets of ice and the tips of the Selkirk Mountains shrouded in clouds.
Mount Revelstoke National Park
Meadows alive with brightly hued wildflowers, trailside streams burbling over moss-covered rocks and dense forests of towering red cedars — this national park will have you constantly reaching for your camera.
Pacific Rim National Park Reserve
Explore sandy beaches, watch crashing waves and wander through ancient, old-growth forests. Pacific Rim gives you a taste of Canada's raw West Coast.
It exceeded expectations!
First of all, thank you for organizing such a terrific trip (and especially for arranging many extras; it seems "someone" must know we celebrated our fall birthdays). The Hop On... 

Why book with Canadian Train Vacations?

We take care of all the details
You want to relax and enjoy your trip, not get overwhelmed by the planning. Let us make all of the bookings for you, including rail tickets, hotels, excursions and activities, meals and transfers.

Independent travel with expert support
Enjoy local expertise and guidance with a personalized itinerary. Your preferences and needs are our priority. We take care of you from the moment you land until the moment you leave.
Get help when you need it
You'll receive the inside scoop before you even leave home. And you can relax during your vacation because we're only a phone call away if you have any questions while you're in Canada.
Current Promotions
Sign up for special offers, monthly Canadian Insider tips, and vacation inspiration.