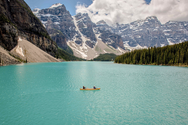 National Park Train Tours
Admire untamed natural beauty from your comfortable seat
Thundering waterfalls. Dramatic limestone cliffs. Rain-soaked old-growth forests. Canada boasts more than 40 national parks and reserves - huge tracts of wilderness that are protected from development and untouched by civilization.
In Banff and Jasper National Parks, the train will stop right in the heart of the park where you can explore at your own pace. You'll also get to travel through other parks (without stopping) such as Yoho National Park, so that you can admire the spectacular scenery from the train window.
Contact us about adding on side-trips to other national parks as part of your Canadian rail vacation. Our friendly Canadian Insiders are local experts and they will help you put together a nature-lover's dream trip.
Planning a train trip to Canada and
WANT TO MAKE IT BETTER?

Plan your trip with a Canadian Insider
You know that friendly character you met in the local café who told you to visit that well-kept regional secret which turned out to be the best part of your holiday? That's us.

Have everything organized for you
By this stage, you're already having dreams about mountains, moose and maple trees. We combine your personal preferences with our insider knowledge to save you hours of pointless internet trawling.

Get help when you need it
We're here to make sure you get the inside scoop before you even leave home. And you can relax on your vacation because you know that we're a phone call away if you have any questions while you're in Canada.
Like more information?
Get our 2022 brochure and discover Canada by train.
Get Your Brochure
Have a question?
We can answer any questions or make suggestions.
Schedule a Call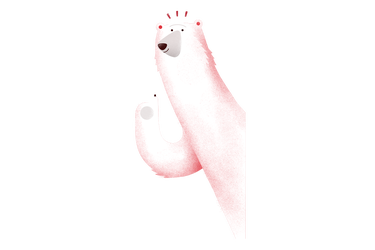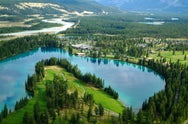 Quick facts about National Parks
The first park in Canada was Banff Hot Springs, discovered by CPR surveyors and made public property in 1885. This began the movement in Canada towards setting land aside as national parks.
There are 39 national parks and 8 national park reserves in Canada, covering a total of approximately 328,198 square kilometres (126,718 square miles).
When the exploring the Mountain Parks, your entire journey will take place in daylight, which means you won't miss a moment of the spectacular scenery. You'll spend the night in towns or cities along the route.
Train Experiences
These are some suggested train experiences for your Canadian adventure
Rocky Mountaineer
Daylight Train
The Rocky Mountaineer connects British Columbia and Alberta, with stops in Jasper, Lake Louise, Banff, Vancouver, Whistler, Quesnel and Kamloops. The train runs from mid-April until mid-October. The Rocky Mountaineer is a daylight only train designed so that passengers can experience the most spectacular views and optimal photo opportunities.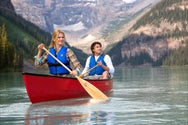 Banff National Park
Where mountaintops scrape the sky
It's only fitting to travel to the spectacular mountain vistas of Banff National Park by train, as the railway had such an integral role in this park's development (it was even named by CPR director Lord Steven in 1884, after his birthplace of Banffshire, Scotland).
The train weaves its way into Banff National Park, hugging the steep cliff sides and following the banks of the Bow River. As you travel to the heart of this mountain landscape, with the towering peaks leaning in on all sides around you, you'll get the same sense of awe the early railway pioneers must have felt when they first set eyes on the spectacular Rockies.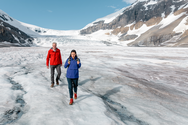 Jasper National Park
Where rivers carve through rock
The train enters Jasper National Park via the historic Athabasca and Yellowhead passes, which were first braved two hundred years ago by explorer David Thompson on his journey to reach the Pacific Ocean.
You'll arrive at the heritage Arts and Crafts railway station in Jasper - which is served by VIA Rail's The Canadian Train and The Rocky Mountaineer and is the eastern terminus of The Skeena Train.
As the train passes through alpine meadows, keep your eyes peeled for black bears dining on berries or the majestic silhouette of an elk's antlers. You can even take a driving detour to the Icefields Parkway - a route that carves through a larger-than-life landscape of rocky peaks, expansive valleys and glittering glaciers.
Discover National Parks
These are examples of the National Parks you can visit on a train journey through Canada.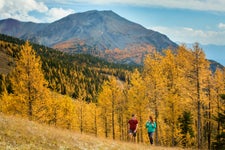 Banff National Park
Alberta
The first national park in Canada, Banff continues to dazzle visitors with its jewel-like lakes, abundant wildlife and craggy mountain peaks.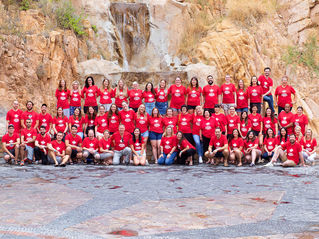 Ready to start planning your Canadian journey?
Here at Fresh Tracks Canada, we have gourmet globetrotters, tranquil train-travellers, bold backpackers, and nature lovers. But what ties us together is that we're all passionate travellers. When we're not helping people plan vacations to Canada, we're getting together to plan our own adventures.
True North Newsletter
Sign up for vacation inspiration, insider tips, exclusive offers and more.