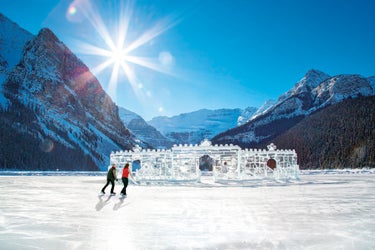 Explore Canada at its classic best
There's a reason Canada is known as a winter country. Imagine gliding through the frozen Rockies with brilliant white mountain peaks framed by deep blue skies. Or moving through a rolling countryside of snow and icy forests of spruce and aspen. When the train stops, enjoy sleigh rides, snowshoeing or the indescribably simple pleasure of warming by a crackling fire in your lodge.
Canada looks good in the snow
Traversing through glistening icy canyons, gliding through a blanketed snowy landscape behind a dog sled team, or skating on a sparkling frozen lake, Canada's beauty gets even better during the winter.

Plan your trip with a Canadian Insider
You know that friendly character you met in the local café who told you to visit that well-kept regional secret which turned out to be the best part of your holiday? That's us.

Have everything organized for you
By this stage, you're already having dreams about mountains, moose and maple trees. We combine your personal preferences with our insider knowledge to save you hours of pointless internet trawling.

Get help when you need it
We're here to make sure you get the inside scoop before you even leave home. And you can relax on your vacation because you know that we're a phone call away if you have any questions while you're in Canada.

Need advice?
We'd love to help. Discuss your vacation options with a Canadian Insider.
Schedule a Call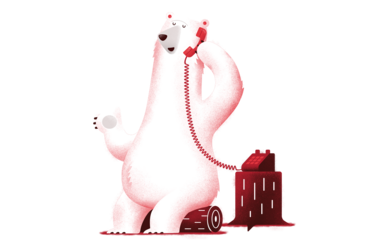 5 Reasons To Book Your Winter Vacation With Fresh Tracks
When Fall comes, turning the leaves red and gold and adding a chill to the air, Canadians get excited – not just because our Fall is wonderful in its own right, but because Winter is just around the corner.
It's this time of year that we dig out our scarves and toques, sharpen our skates, wax our skis, and relish the slow transition from the warmth of summer to the coziness of Winter. And we invite you to join us…
Read Full Article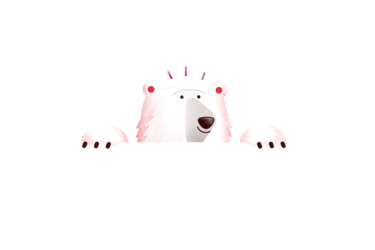 Discuss your dream trip with a local insider
Or call us toll free
True North
NEWSLETTER
Sign up for vacation inspiration, insider tips, exclusive offers and more.