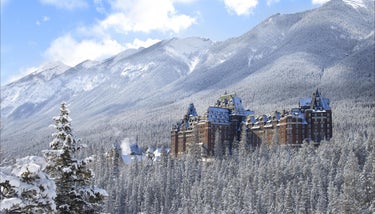 Experience the wonder of the Canadian Snow Train
Canada is even more beautiful in the ice and snow — there's a certain magic to winter in this country. Imagine gliding through the frozen Canadian landscape on a snow train. Brilliant-white mountain peaks are framed by deep-blue skies. Icy forests of spruce and aspen line the tracks.
When the train stops, you can enjoy sleigh-rides, snowshoeing or simply relaxing by a crackling fire in your lodge.
Planning a train trip to Canada and
WANT TO MAKE IT BETTER?

Plan your trip with a Canadian Insider
You know that friendly character you met in the local café who told you to visit that well-kept regional secret which turned out to be the best part of your holiday? That's us.

Have everything organized for you
By this stage, you're already having dreams about mountains, moose and maple trees. We combine your personal preferences with our insider knowledge to save you hours of pointless internet trawling.

Get help when you need it
We're here to make sure you get the inside scoop before you even leave home. And you can relax on your vacation because you know that we're a phone call away if you have any questions while you're in Canada.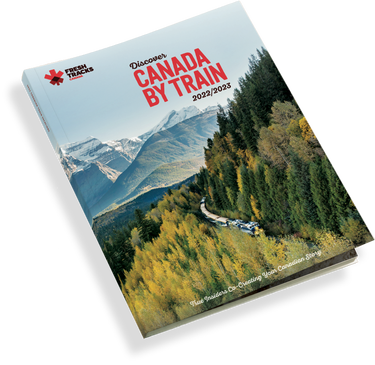 Like more information?
Order our 2022 brochure to discover Canada by train.
Get Your Brochure
Have a question?
We can answer any questions or make suggestions.
Schedule a Call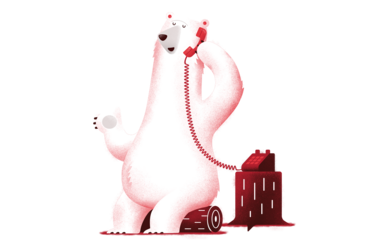 5 Perks of a Winter Train Trip
The deep blanket of snow transforms the landscape completely with dreamy winter vistas that are hushed and tranquil.
There are fewer crowds: Enjoy a more laid-back, quieter experience traveling in winter, and the freedom to travel when you want with greater availability.
The scenery looks amazing: The Canadian Rockies are stunning at any time of the year, but they look particularly magical covered in a blanket of shimmering snow.
Cozy mountain lounges: After a day of exploring outside in the snow, there's nothing better than warming your rosy cheeks and cold toes by a roaring fire.
You'll see the remote backcountry: Trains cut through parts of the frozen Canadian wilderness, where there are no roads or trails and the pristine snow is chest-deep.
It's a truly authentic taste of life in Canada: The way Canadians deal with this long, cold season shapes their cultural identity. It's often said that you don't really understand Canada until you experience it in the winter.



These are some suggested experiences for your Canadian adventure
Sleeper Train

VIA Rail

There are two train routes in Canada which allow you to sleep on the train. Travel between Vancouver and Toronto on [The Canadian](https://canadiantrainvacations.com/explore/the-canadian-train), with stops in Jasper or Winnipeg. Or travel the East Coast of Canada on the Ocean train [from Montreal to Halifax](https://canadiantrainvacations.com/explore/train-trips-east-coast). Both sleeper train routes are available all year long. Sleeper trains in Canada are equipped with special panoramic viewing cars to provide you with the best view of the scenery day or night.

Winter Snow Train

VIA Rail

When the temperature drops in Canada, the country comes alive with festivals, events, parades and plenty of special holiday events. For example, the Quebec Winter Carnival is one of the biggest events of the year. Covered in sheets of snow and ice, Niagara Falls is just as spectacular in its frozen state (perhaps even more so!). It might be cold outside, but onboard the train you'll be surrounded by warmth and conversation (and plenty of gourmet snacks and wine).
Activities for your Winter Trip
Rather than hide from the snow and cold, Canadians embrace it by making the frozen wilderness their chilly playground.
Dog Sledding: Glide swiftly across a frozen lake or through a silent, snow-laden forest pulled by a team of strong, beautiful huskies.
Snowshoeing: It's so much easier to explore the remote winter backcountry when you can step nimbly across even the deepest drifts.
Ice Skating: Go for a spin on Lake Louise or wind through the heart of downtown Ottawa on the frozen Rideau Canal.
Hot Springs: Ease yourself slowly into the steamy, sulphur-scented waters of Banff Hot Springs and let your muscles completely relax.
Maple Taffy Making: A quintessential Quebec treat, maple taffy is made with real French Canadian maple syrup, drizzled into a bank of fresh snow.



The winter weather in Canada is actually not as cold as you might think. Here's a quick look at the climate in three regions with very different environments.
The Rocky Mountains

Temperatures in the Rockies can drop to -30 degrees Celsius (-22 degrees Fahrenheit). However, due to the dryness of the air, even extreme temperatures feel bearable. The average temperature in Banff National Park during the winter months is around -12 degrees Celsius (10 degrees Fahrenheit). Plus, as long as you are bundled up in boots, a scarf and a toque (that's Canadian for "wooly hat") you'll be just fine. After all, the locals say, "There's no such thing as bad weather, only inappropriate clothing." Keep in mind the weather can change quickly.

Quebec

The winters in Quebec are freezing and snowy, but that doesn't stop the locals from celebrating with a full calendar of festivals. The coldest months of the year are January and February, when up to 30 inches of snow cover can fall. Weather in Quebec is wetter than on the prairies, which means more storms and a damp kind of cold. Bring a water-and-windproof outer layer and make sure you schedule time in your day to warm up inside by a fire.

The Prairies

Compared to the wet cold and blustery winds of the Maritimes, the climate in the Canadian prairies is very dry – so even as the thermometer dips to low temperatures it doesn't feel as cold. Plus, on many winter days in Alberta, Saskatchewan and Manitoba the sun will still be out and shining, warming the air and making the newly fallen snow sparkle. One thing to watch out for is that the dry winter air can wreak havoc on your skin - bring plenty of chapstick and lotion to combat "wind burn". You can always count on plenty of snow in the Maritimes, the prairies and Rocky Mountains.
Celebrate Winter in Canada
Canada comes alive at this time of year with festivals dedicated to celebrating the magic of the snowy season.
Carnaval du Quebec: Watch the lights twinkle on the ice palace, dance to live music, see the elaborate floats in the night parade, and cheer on the Ice Canoe Race.
Winterlude: One of the biggest events in Ottawa, this is a joyous, bombastic celebration that includes live music, dancing, and an ice-carving competition.
Lake Louise Ice Magic Festival: Every year expert chainsaw-wielding ice carvers gather to hew shimmering works of art from towering 300lb blocks of solid ice.
World Ski & Snowboard Festival: The best skiers and snowboarders come from all over the world to compete in this 10 day festival in the alpine village of Whistler, BC.




Ready to start planning your Canadian journey?
Here at Fresh Tracks Canada, we have gourmet globetrotters, tranquil train-travellers, bold backpackers, and nature lovers. But what ties us together is that we're all passionate travellers. When we're not helping people plan vacations to Canada, we're getting together to plan our own adventures.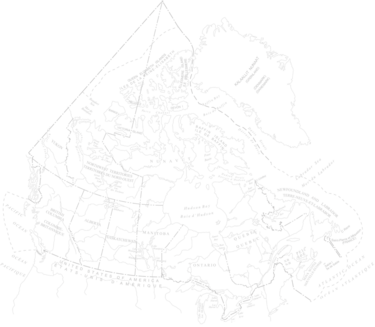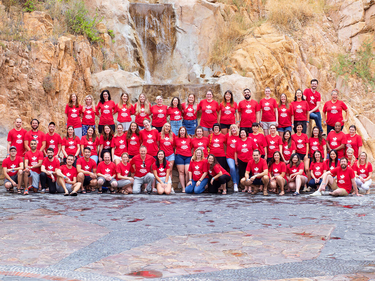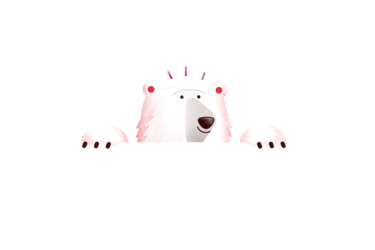 Discuss your dream trip with a local insider
Or call us toll free
True North
NEWSLETTER
Sign up for vacation inspiration, insider tips, exclusive offers and more.