Canada is even more beautiful in the ice and snow — there's a certain magic to winter in this country. Imagine gliding through the frozen landscape on a snow train in Canada. Brilliant-white mountain peaks are framed by deep-blue skies. Icy forests of spruce and aspen line the tracks, providing the perfect backdrop for winter train rides.
When the train stops, you can enjoy sleigh-rides, snowshoeing or simply relaxing by a crackling fire in your lodge. Canada has many things to see and do, from shopping in Toronto or Montreal to taking a guided tour of a glacier at the Columbia Icefield.
At Canadian Train Vacations, our travel experts use their insider knowledge to create custom winter train vacations for every traveller. Whether you want to relax and enjoy some cozy solitude or experience pulse-pounding outdoor adventures, we can put together a personalized itinerary that suits your every need. Best of all, we can help you find the best add-on excursions, ensuring your trip is everything you dreamed it would be. Discover more in our guide to Winter train trips.


Keep reading or chat with one of our local travel experts. We're passionate about Canada and can help you at any stage of your vacation planning.
Get in touch
Step aboard one of the best snow trains in Canada for a 9-day journey from Vancouver to Banff. You'll see snow-covered evergreens, white-capped mountain peaks and frozen lakes, all from the comfort of your seat. You can even personalize your itinerary by adding a day of skiing or a guided Northern Lights viewing experience.
Miles covered on train: 333
Days on train: 1 day
Nights on train: 1 night
When it comes to Christmas trains, Canada has some of the best travel options—including the Trans Canada by Rail in Winter package. After traveling through the Coast and Cariboo Mountains on a sleeper train, you'll step into the winter wonderland of Jasper. Customize your trip with a private tour of Icefields Parkway. After exploring the Canadian Rockies in Winter, you'll get back on the sleeper train to travel across the Prairies to Toronto.
Miles covered on train: 2,762
Days on train: 4 days
Nights on train: 4 nights
Experience a sleeper train journey across Canada in the Winter, travelling from Vancouver to Toronto. Enjoy the snowy landscapes as they transform from the towering Rockies to the expanse of the prairies. Visit some of Canada's most iconic places, including the CN Tower, Niagara Falls, and Stanley Park. Add on to your trip with an excursion to Victoria to see the famous Butchart Gardens, beautiful in every season.
Miles covered on train: 2,762
Days on train: 4 days
Nights on train: 4 nights
Get a brochure
Includes sample trip itineraries, route maps, and insider tips.
Get Your Brochure
Have a question?
We can answer any questions or make suggestions.
Schedule a Call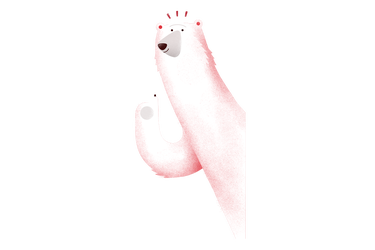 Canadian Winter Train Experiences
Sleeper Train
VIA Rail has sleeper trains on two of its routes: The Canadian and the Ocean train. The Canadian runs between Vancouver and Toronto, while the Ocean train connects Montreal with Halifax. Some of these trains have panoramic viewing cars, giving you a bird's-eye view of Canada's winter beauty. Ice, snow and animals wearing their winter coats are just a few of the things you'll see along the way.
Winter Snow Train
VIA Rail also has several routes that make it easier to attend one of the many festivals and other special events that take place in Canada during the winter months. You'll never forget your first glimpse of frozen Niagara falls, sparkling in the sun and creating mini rainbows as the light reflects off the ice. The Quebec Winter Carnival is also a can't-miss event.
Celebrate Winter in Canada
Canada comes alive at this time of year with festivals dedicated to celebrating the magic of the snowy season.
Carnaval du Quebec: Watch the lights twinkle on the ice palace, dance to live music, see the elaborate floats in the night parade, and cheer on the Ice Canoe Race.
Winterlude: One of the biggest events in Ottawa, this is a joyous, bombastic celebration that includes live music, dancing, and an ice-carving competition.
Lake Louise Ice Magic Festival: Every year expert chainsaw-wielding ice carvers gather to hew shimmering works of art from towering 300lb blocks of solid ice.
World Ski & Snowboard Festival: The best skiers and snowboarders come from all over the world to compete in this 10 day festival in the alpine village of Whistler, BC.
#1 Travel tip: Plan early for the holidays
Thinking about spending Christmas in the Canadian Rockies? Book your trip early as there are only a few train departures and hotels sell out fast.

Katherine Foxcroft
Product Manager, Tours and Vacations
Activities for Your Winter Trip
Rather than hide from the snow and cold, Canadians embrace it by making the frozen wilderness their chilly playground.
Dog Sledding: Glide swiftly across a frozen lake or through a silent, snow-laden forest pulled by a team of strong, beautiful huskies.
Snowshoeing: It's so much easier to explore the remote winter backcountry when you can step nimbly across even the deepest drifts.
Ice Skating: Go for a spin on Lake Louise or wind through the heart of downtown Ottawa on the frozen Rideau Canal.
Hot Springs: Ease yourself slowly into the steamy, sulphur-scented waters of Banff Hot Springs and let your muscles completely relax.
Maple Taffy Making: A quintessential Quebec treat, maple taffy is made with real French Canadian maple syrup, drizzled into a bank of fresh snow.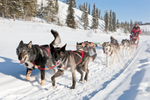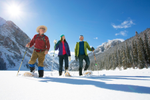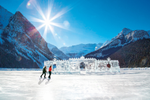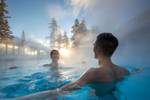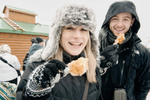 #2 Travel tip: Keep warm while it snows
If you're not a fan of cold weather but seeing snow is on your bucket list, a winter train journey is perfect for you. You can view the beautiful landscape while staying warm onboard the train.

Hannah Poaros-McDermott
Travel Writer and Senior Content Coordinator
Winter Train Pictures
These stunning photos offer just a glimpse of what Canada has to offer travellers during the winter season.
Winter Weather in Canada
The winter weather in Canada is actually not as cold as you might think. Here's a quick look at the climate in three regions with very different environments. Looking for a snowy wonderland? You can always count on plenty of snow in the Maritimes, the Prairies and the Rocky Mountains.
Winter in the Rocky Mountains
Temperatures in the Rockies can drop to -30 degrees Celsius (-22 degrees Fahrenheit). However, due to the dryness of the air, even extreme temperatures feel bearable. The average temperature in Banff National Park during the winter months is around -12 degrees Celsius (10 degrees Fahrenheit). Plus, as long as you are bundled up in boots, a scarf and a toque (that's Canadian for "woolly hat"), you'll be just fine. After all, the locals say, "There's no such thing as bad weather, only inappropriate clothing." Keep in mind the weather can change quickly.
Winter in Quebec
The winters in Quebec are freezing and snowy, but that doesn't stop the locals from celebrating with a full calendar of festivals. The coldest months of the year are January and February, when up to 30 inches of snow cover can fall. Weather in Quebec is wetter than on the prairies, which means more storms and a damp kind of cold. Bring a water-and-windproof outer layer and make sure you schedule time in your day to warm up inside by a fire.
Winter in the Prairies
Compared to the wet cold and blustery winds of the Maritimes, the climate in the Canadian prairies is very dry—so even as the thermometer dips to low temperatures it doesn't feel as cold. Plus, on many winter days in Alberta, Saskatchewan and Manitoba, the sun will still be out and shining, warming the air and making the newly fallen snow sparkle. One thing to watch out for is that the dry winter air can wreak havoc on your skin. Bring plenty of lip balm and moisturizing lotion.
We had such a great time that we may do the trip again
We had a wonderful time on our trip. All the hotels were outstanding and the transfers went very smoothly. We especially enjoyed the trip from Lake Louise to Banff with our driver... 


Patricia Jean and Richard
CA, USA
Why book your train journey in Canada with Canadian Train Vacations?


We take care of all the details
You want to relax and enjoy your trip, not get overwhelmed by the planning. Let us make all of the bookings for you, including rail tickets, hotels, excursions and activities, meals and transfers.


Independent travel with expert support
Enjoy local expertise and guidance with a personalized itinerary. Your preferences and needs are our priority. We take care of you from the moment you land until the moment you leave.

Get help when you need it
You'll receive the inside scoop before you even leave home. And you can relax during your vacation because we're only a phone call away if you have any questions while you're in Canada.
Frequently Asked Questions
The cost of a winter train vacation depends on several factors, including the length of the trip, the type of accommodations you select and whether you add any extra excursions to your itinerary. Our most popular winter train tours typically cost between $3,180 to $7,050 per person.
Canada has many options for winter train vacations. Some of the most popular destinations include Quebec and the Rocky Mountains. Many travellers also like to cross the country on a trans-Canadian adventure to see the diverse landscapes changed by the snow and ice.
The best place for a winter train tour is a rail excursion through the Canadian Rockies, home to Jasper and Banff National Parks. The region has something for everyone, from the outdoor enthusiast who wants to go downhill skiing to the avid reader who'd prefer to curl up by the fireplace with a good book.
While Canada doesn't anything specifically called the Christmas train that carries passengers, VIA Rail runs its winter train service through the snowy Rockies throughout the holidays. Christmas is a very popular time to take The Canadian Train that crosses the country. The railway offers an assortment of seasonal meals and activities.
The Snow Train is a passage linking Vancouver with Jasper. To experience this magical winter train trip through the Canadian Rockies, ask one of our travel advisors about the Rockies Rail Winter Wonderland trip.
About the author: Hannah Poaros-McDermott is the Senior Content Coordinator at Fresh Tracks Canada. She has previously written for and shared her local knowledge in Where Vancouver, Where Whistler, and Essential Vancouver magazines. Originally from the UK, Hannah travelled... Read more
Current promotions
Sign up for special offers, monthly Canadian Insider tips, and vacation inspiration.