Culture and history rail vacations
Whether you have a penchant for French architecture or a palette for Indigenous cuisine, we know exactly where you need to be to soak in Canada's history and culture. Our cultural trips go beyond bus tours of Canada's main hotspots to include the hidden gems you can only find on small group tours led by local guides.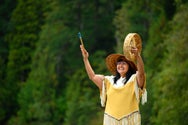 Plan your trip with a Canadian Insider
You know that friendly character you met in the local café who told you to visit that well-kept regional secret which turned out to be the best part of your holiday? That's us.

Have everything organized for you
By this stage, you're already having dreams about mountains, moose and maple trees. We combine your personal preferences with our insider knowledge to save you hours of pointless internet trawling.

Get help when you need it
We're here to make sure you get the inside scoop before you even leave home. And you can relax on your vacation because you know that we're a phone call away if you have any questions while you're in Canada.
Need advice?
We'd love to help. Discuss your vacation options with a Canadian Insider.
Schedule a Call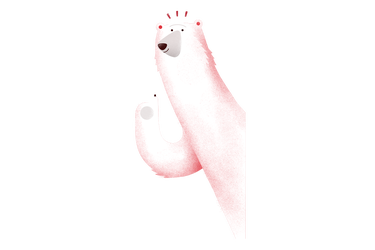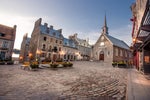 Limited Time Offer
Price Freeze On 2023 Trips
Book your 2023 trip now and take advantage of 2022 prices!
During this price freeze, enjoy early access to our 2023 rail-trip collection, with the best availability and trip options.
Schedule a call with a Canadian Insider or call us at undefined.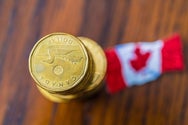 Learn The Lingo: 10 Slang Terms in Canada
It's day three of your trip to Canada and you've already been asked if you packed your toque (pronounced toohk) and whether or not you have any loonies in your pocket. It's enough to make a first-timer's head spin, so perhaps you need to sit down and relax on the nearest chesterfield (whatever that might be).
Canada has two official languages – English and French – but perhaps a third should be designated as well: Canadian slang, that curious tangle of culturally specific idioms you need to be a resident to fully understand. But don't worry: this story will help you navigate the nation's thorny linguistic jungle as if you were born here.
True North Newsletter
Sign up for vacation inspiration, insider tips, exclusive offers and more.