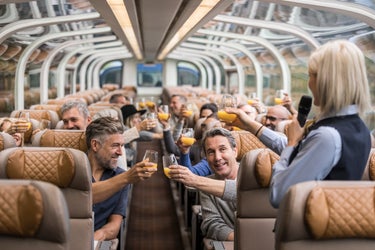 The Best Rocky Mountaineer Trips
Travel through the Canadian Rockies on a daylight train
The Rocky Mountaineer showcases rugged alpine terrain and wildlife you can only see by rail, paired with comfy carriages, exquisite meals and excellent service. We'll help you choose the right train trip, then personalize your time in the Canadian Rockies. Comfort, scenery and a dash of adventure? Yes, please!
Canada's iconic daylight train only travels from sunrise to sunset. With routes to Banff, Jasper, Lake Louise, Kamloops, Whistler, and Vancouver, you'll enjoy spectacular views and impeccable service along the way.
Planning a train trip to Canada and
WANT TO MAKE IT BETTER?

Plan your trip with a Canadian Insider
You know that friendly character you met in the local café who told you to visit that well-kept regional secret which turned out to be the best part of your holiday? That's us.

Have everything organized for you
By this stage, you're already having dreams about mountains, moose and maple trees. We combine your personal preferences with our insider knowledge to save you hours of pointless internet trawling.

Get help when you need it
We're here to make sure you get the inside scoop before you even leave home. And you can relax on your vacation because you know that we're a phone call away if you have any questions while you're in Canada.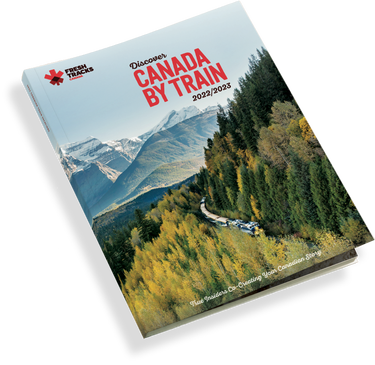 Like more information?
Order our 2022 brochure to discover Canada by train.
Get Your Brochure
Have a question?
We can answer any questions or make suggestions.
Schedule a Call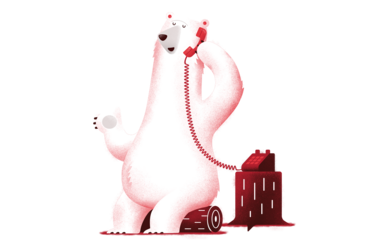 Quick facts about Rocky Mountaineer
The Rocky Mountaineer connects BC and Alberta, with stops in Jasper, Lake Louise, Banff, Vancouver, Whistler, Quesnel and Kamloops
The train runs from mid-April until mid-October
The Rocky Mountaineer is a daylight only train designed so that passengers can experience the most spectacular views and optimal photo opportunities
The routes are designed with an overnight break about mid-way, where guests are transferred to a comfortable hotel
Chef prepared meals and local BC wines are included on the train as well as gourmet snacks
Attentive onboard hosts provide full storytelling throughout your journey


These are some suggested experiences for your Canadian adventure
Rocky Mountaineer

Daylight Train

The Rocky Mountaineer connects British Columbia and Alberta, with stops in Jasper, Lake Louise, Banff, Vancouver, Whistler, Quesnel and Kamloops. The train runs from mid-April until mid-October. The Rocky Mountaineer is a daylight only train designed so that passengers can experience the most spectacular views and optimal photo opportunities.

Luxury Train Service

GoldLeaf service on the Rocky Mountaineer train connects Vancouver and the Canadian Rockies. The train runs by daylight and operates from mid-April to mid-October. Prestige class sleeper service on VIA Rail Canadian train operates year-round and you can travel all the way from Vancouver to Toronto or vice-versa. Both luxury train services provide spectacular views and optimal photo opportunities.

Alaska Cruise

The rail portion of your trip can come before or after your Alaska cruise. There are two types of cruise ships to choose from: a larger, more luxurious vessel or a smaller ship that allows you to visit more coves and inlets. Each type of ship has its advantages and it depends on your style of travel and what you want to get out of your Alaska cruise adventure.
Rocky Mountaineer offers three stunning daylight routes connecting British Columbia and Alberta. We can personalize your trip around one of these train journeys or combine them together.
First Passage to the West

Vancouver → Kamloops → Lake Louise or Banff

This route connects Vancouver and Banff and is the line the company first established when it was founded in 1990. The Rocky Mountaineer is the only passenger train to travel along this famous, historic section of the Canadian Pacific Railway. Memorable spots along the way include the charming train station at Lake Louise, the Stoney Creek Bridge, the dramatic Fraser & Thompson River Canyons and the location where the Last Spike was added to the railway in 1885.

Journey through the Clouds

Vancouver → Kamloops → Jasper

This route traverses the later of the two main Canadian trans-continental railways: The Canadian Northern Line, which dates back to 1917. It travels between Jasper and Vancouver, taking the breathtaking Yellowhead pass through the mountains. The highlight of the trip is the view of snow-covered Mount Robson, the highest peak in the Rockies.

Rainforest to Gold Rush

Vancouver → Whistler → Quesnel → Jasper

This route connects North Vancouver and Jasper, with stops in Whistler and Quesnel. It was previously known as the "Fraser Discovery Route" and the focus is on discovering British Columbia's wild timber country and Gold Rush history. The train passes through the Fraser River Canyon and it's not uncommon to spot black bears, bald eagles, ospreys and even grizzly bears.
Levels of Service on the Rocky Mountaineer
Rocky Mountaineer offers two enticing service levels — Goldleaf and Silverleaf — to spoil every traveler. We can help you decide which service level is right for you.
GoldLeaf Service
Imagine soaking up Canada's soul-stirring landscape from a bi-level glass-dome luxury coach while feasting on gourmet meals created by Executive Chefs. Sound like a dream come true? It is!
The GoldLeaf cars are double-level, and your assigned seat will be on the top floor, right underneath the dome window where you will have 360-degree views of the scenery around you. Downstairs is the dining room, where you will be served a la carte meals prepared onboard. GoldLeaf cars also feature an outdoor viewing platform where you can step outside for some fresh mountain air.



SilverLeaf Service
Carving through the Canadian Rockies onboard a luxury coach, you'll come face to face with magnificent scenery that's so perfect, you might just ask to be pinched!
Hot gourmet breakfasts and lunches served at your spacious seat means you won't have to miss a moment of the splendour out your window. Nor will you miss a moment of the latest historical tidbit from your onboard Host. SilverLeaf cars also feature outdoor vestibules between the cars where you can step outside and feel the cool mountain breeze on your face.


From the shimmering waters of Vancouver to the fresh mountain air of Jasper, the Rocky Mountaineer train travels through many of Canada's best scenery and cities. Your Canadian Train Vacation Advisor can help personalize a trip for you that includes the best places to visit in Western Canada.
Biking the Vancouver Seawall

Vancouver

British Columbia

Vancouver is a delightfully liveable city throughout the year, but it really shines in the summertime. You'll have the best of both worlds - the culture, dining and shopping of a world class metropolis and mountains and hiking trails right on the doorstep. The climate of Vancouver is also ideal in the summer — not too cold, but also not scorching hot. It's just the right temperature to treat yourself to some ice cream as you wander around the city.

Jasper

Alberta

Jasper is the gentle giant of the Rockies and this small mountain town offers visitors a more laid-back mountain experience – with equal options for adventure, discovery and relaxation.

Banff

Alberta

The townsite of Banff, established in 1885, is the hub of Banff National Park. A lively mountain town with great restaurants, Banff is a welcome change of pace. Enjoy strolling Banff Avenue or try one of the numerous outdoor adventures offered in this outdoor playground. Banff was declared a UNESCO World Heritage Site, for the mountain peaks, glaciers, lakes, and waterfalls.

Lake Louise

Alberta

The quaint hamlet in the heart of the Rockies is named after the nearby lake. Known for its sparkling turquoise blue waters and impressive glacier-clad peaks, Lake Louise offers a surreal paddling experience in the warm summer months and one of the most scenic skating rinks in the world in winter.

Whistler

British Columbia

Celebrated for its incredible skiing, this bustling resort town has plenty to see and do all year round. Take the Peak 2 Peak Gondola high up into the mountains, spend the day at the spa or on the golf course, and in the evening enjoy fine food and wines at one of the many world class restaurants. Whistler has something for everyone.

Kamloops

British Columbia

The Shuswap First Nation set up camp here many centuries ago, as the many rivers and lakes were abundant with salmon. These days, this pleasant town is a lively place to stop on the way during your Rocky Mountaineer (depending on which route you take).

Rocky Mountaineer traveling along Seton Lake

Quesnel

British Columbia

The other option for where to spend the night while on the Rocky Mountaineer. Located directly between Williams Lake and Prince George, it is one of the main stopping off points on the route through British Columbia to the Yukon. Quesnel is a popular destination for nature lovers, as it provides access to some truly legendary canoeing, hiking and fishing.

Ready to start planning your Canadian journey?
Here at Fresh Tracks Canada, we have gourmet globetrotters, tranquil train-travellers, bold backpackers, and nature lovers. But what ties us together is that we're all passionate travellers. When we're not helping people plan vacations to Canada, we're getting together to plan our own adventures.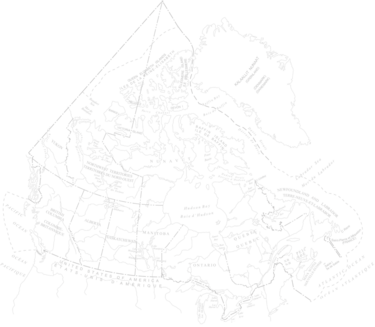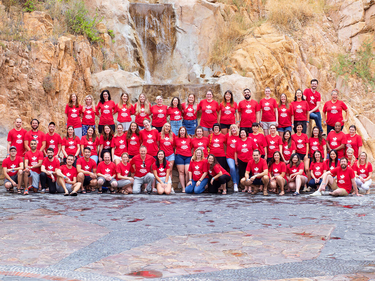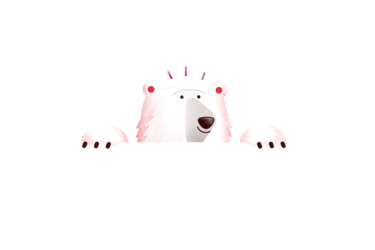 Discuss your dream trip with a local insider
Or call us toll free
True North
NEWSLETTER
Sign up for vacation inspiration, insider tips, exclusive offers and more.