If you seek natural beauty, culture and relaxation, embark on a West Coast rail vacation. British Columbia in Western Canada will give you goosebumps as you glide through the landscape on a train.
See old-growth forests blanketed in moss, thundering waterfalls and rocky beaches lined with gnarled Arbutus trees. The official motto of British Columbia (B.C.) is "Splendour without Diminishment." To truly appreciate this splendour, you need to experience it for yourself. The best way to behold B.C.'s beauty is from a comfortable lounge chair in a train car, where you'll also enjoy delicious gourmet food and friendly service. Consider a West Coast train trip for seniors looking to see Canada in a relaxed, inviting way.
Our travel experts can help you plan a personalized itinerary for your West Coast train trip that suits your interests, tastes and budget. You may want to do more than watch the wilderness from the train window. Talk to our Canada travel experts about adding on wildlife viewing and food tours and even hiking and kayaking to your West Coast train trips. A helicopter sight-seeing tour is a popular activity. That way, you can fully explore the wild West coast.
Many of our train vacations start in British Columbia, giving you the opportunity to spend time in this stunning area. Whether you are visiting as part of a full journey across Canada, or a smaller-scale trip focused on West Coast destinations, you'll be enchanted by the beauty around you.
Most Popular Western Canada Train Trips
Speak to a Canadian Train Vacation Advisor to discuss all your options.


Keep reading or chat with one of our local travel experts. We're passionate about Canada and can help you at any stage of your vacation planning.
Get in touch
This eight-day West Coast railway tour departs from Vancouver and includes two days on the train. It is one of our most popular trips, allowing travellers to spend time exploring the Rockies, as well as relaxing on the Rocky Mountaineer.
Miles on train: 559 Miles
Days on train: 2
This West Coast train route takes you to Vancouver, Kamloops, Lake Louise and Banff. It's an ideal itinerary for those with time restrictions. You'll ride the Rocky Mountaineer, plus get time in beautiful Lake Louise and the mountain town of Banff.
Miles covered on train: 594
Days on train: 2
Possibly the best West Coast train trip if you want ocean views, this route travels along scenic Howe Sound. This itinerary takes travellers between Vancouver and Calgary and includes a scenic tour of Icefields Parkway. Customize your trip with extra activities in Banff National Park or Jasper National Park.
Miles on train: 707 Miles
Days on train: 3
Get a brochure
Includes sample trip itineraries, route maps, and insider tips.
Get Your Brochure
Have a question?
We can answer any questions or make suggestions.
Schedule a Call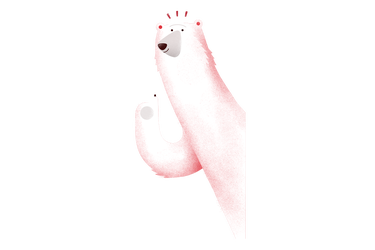 Quick facts about the West Coast
The West Coast of Canada has the warmest climate in the country - the flowers start blooming as early as February. It's the retirement capital of the country, making it an ideal vacation spot for seniors looking for mild weather and accessible activities.
The province of B.C. is home to three UNESCO World Heritage Sites, six National Parks and over 400 provincial parks and recreation areas.
Half of British Columbia's 4.6 million people live in the metropolitan area of Vancouver. This means the rest of the province is quiet, peaceful and relatively unpopulated.
Locals joking refer to the West Coast as the "Wet Coast." It is home to Canada's rainiest city, Prince Rupert, which can get more than 100 inches of rainfall a year.
The narrow passage between Vancouver Island and the rest of Canada is known for being one of the best places in the world to spot killer whales. So, if you take the ferry to the island be sure to sit on the outdoor deck and have your camera ready!
#1 Travel tip: Don't miss the flowers
Western Canada has stunning horticultural gardens, such as Butchart Gardens in Victoria and Van Duesen Gardens in Vancouver. With the area's mild climate, you'll find stunning flora most times of the year.


Athena McKenzie
Managing Editor
5 Reasons to take a West Coast train vacation
Everything is a bit more relaxed here. Whether it's the mild weather or the calming sound of the ocean waves, the West Coast is more laid-back than the rest of Canada. If you want a break from the hectic pace of city life, sit for a while in a cafe in a place like Victoria or further west in Tofino. You'll notice soon enough that no one is in a hurry.
The cuisine is fresh, varied and mouthwatering. Authentic sushi from the streets of Vancouver. Wild Pacific Salmon baked on a cedar plank. Homemade goat cheese from Salt Spring Island. You'll find a plethora of delicious things to eat on the West Coast. If you visit Vancouver Island, be sure to try the Nanaimo Bar — an irresistible dessert square made with a graham cracker coconut base, a creamy custard middle and a layer of chocolate on top.
You'll learn about First Nations culture. B.C. is home to approximately 230,000 indigenous people from 203 different First Nations. From the totem poles displayed proudly in city parks to the many excellent interactive museums of the region, there are many opportunities to learn about the indigenous communities who have lived on the West Coast for thousands of years.
How about that weather? Why do so many Canadians dream of retiring to the West Coast? It's because the weather here is so much milder and more pleasant than the extreme winter freeze of the Prairie and Eastern provinces. While Albertans and Ontarians are snow-shoveling a path from their door to their car, Vancouver Islanders are taunting them with photos of cherry blossoms in February and enjoying the warm sea breezes.
West Coasters will greet you with warmth. The people on the West Coast are notoriously laid back and friendly. You'll meet plenty of people who will welcome you with a warm smile — and then you're only a short conversation away from making a new friend.
#2 Travel tip: Pack layers
A trick for dealing with the West Coast's variable weather is to bring layers. Pack lighter t-shirts, a fleece jacket and a waterproof coat. A woolen hat can come in handy any time of the year, with temperatures dropping at night.


Louise Weiss
Director of Legendary Hospitality
Places to Visit on the West Coast of Canada
You could spend months exploring all of the nooks and crannies of Canada's West Coast and still not see it all. There are just so many tiny islands, remote inlets, far-flung communities and friendly towns to explore. To get you started on planning your train vacations to the West Coast, here are a few of our favourite spots:
Vancouver
Vibrant and cosmopolitan Vancouver often tops lists of the world's "Best Places to Live." The attributes that make it delightfully liveable, such as walkable neighbourhoods, close access to nature and superb international dining, also make it very enjoyable to visit. Plus, the view of the snow-dusted mountains on the horizon never gets old.
When to go: Visit during the pleasant spring months, when the city's flower gardens and parks are in full bloom.
Train you'll ride on: VIA Rail Canadian
The highlight: Take a walk through the sprawling green Stanley Park and admire the ocean from the scenic seawall.
Whistler
Home to some of the best skiing and snowboarding in North America, Whistler is an alpine wonderland named after the whistling call of the furry marmot. The summer offers just as many fun activities for mountain fun. Take to the trails and enjoy a selection of scenic hikes, try an alpine picnic, ride the gondola, indulge in a Nordic Spa or try zip-lining. More extreme sports include mountain biking
When to go: While winter is the classic time, summer is a splendid time to explore.
Train you'll ride on: The Rocky Mountaineer (in the winter, an excursion to Whistler can be added to any of trips that start or end in Vancouver, but you will not travel by train to Whistler)
The highlight: Add an evening foodie tour of Whistler's excellent culinary scene to your trip.
Campbell River
Known as the "Salmon Fishing Capital of the World,' Campbell River is one of the quirky small communities that are the beating heart of the West Coast. Take a 30-minute flight from Campbell River to Knight Inlet Lodge, where you'll have the unforgettable experience of spotting grizzly bears in the wild.
When to go: September is the prime month for viewing grizzly bears, and it's also a great time to beat the summer crowds.
How to go: An excursion to Campbell River and Knight Inlet can be added to most of our itineraries out of Vancouver.
The highlight: Flying into the remote and unspoiled Knight Inlet, where bear viewing groups are limited to only 12 people at a time.
Tofino
Secluded on the west coast of Vancouver Island, Tofino, a small coastal village of about 1,600 residents, is one of Canada's secret gems. At Tofino's doorstep is the Clayoquot Sound region, a world UNESCO biosphere reserve. This Canadian area boasts one of British Columbia's most cherished nature reserves, the Pacific Rim National Park.
Rugged coastlines and lush temperate rainforests offer a feast of natural Canadian exquisiteness for the nature lover on your Canadian train trip.
When to go: Tofino's untamed beauty make it a popular destination during the summer months. Alternatively, visit in March, when thousands of grey whales migrate to the Sound in Canada and kick off the annual Pacific Rim Whale Festival.
How to go: An excursion to Tofino can be added to most of our itineraries out of Vancouver. You can fly in on a small charter plane or we can arrange a self-drive component to your trip.
The highlight: Choose from a range of outdoor experiences: surfing, whale watching, hiking and more.
Victoria
British Columbia's capital city, Victoria, lies on the southern tip of Vancouver Island and has a temperate coastal climate year-round. Surrounded by rugged west coast wilderness, the city is full of lush green spaces and fascinating historic buildings.
Explore Canada's oldest Chinatown, enjoy an elegant afternoon tea, go on a whale watching tour, kayak across the Inner Harbour, and take in the city's unique ambience of old-world blended with the new.
When to go: The spring months mark the beginning of the whale watching season and are the ideal time to discover Victoria's flowering parks and gardens.
How to go: An excursion to Victoria can be added to most of our itineraries out of Vancouver. You can travel by float plane or on an escorted tour.
The highlight: Stroll through the world-renowned Butchart Gardens, home to 900 plant varieties across 55 acres.
All your local knowledge meant the vacation just flowed from one great day to the next
I'm now in love with western Canada and everything you did for us helped make it one of the most care free holidays we have ever had. Not just great hotels, but the right rooms, ge... 


Jennifer and David
Tring, UK
Why book with Canadian Train Vacations?


We take care of all the details
You want to relax and enjoy your trip, not get overwhelmed by the planning. Let us make all of the bookings for you, including rail tickets, hotels, excursions and activities, meals and transfers.


Independent travel with expert support
Enjoy local expertise and guidance with a personalized itinerary. Your preferences and needs are our priority. We take care of you from the moment you land until the moment you leave.

Get help when you need it
You'll receive the inside scoop before you even leave home. And you can relax during your vacation because we're only a phone call away if you have any questions while you're in Canada.
Frequently Asked Questions
The West Coast of Canada is in the province of British Columbia. The region is located between the Coast Mountains and the Pacific Ocean. It includes three major areas: the south-central part of the coastal mainland, Vancouver Island and Haida Gwaii.
The best time to visit the West Coast of Canada is in the fall months, during September and October. The weather is still warm but the summer crowds are gone. If you want to ski, the best time is in March, when there is still snow in the mountains but the days can be sunny and warm.
Our West Coast rail tours start at $3,250 per passenger and include train fare, meals on the train, hotels, arrival dinner, some excursions and activities, and airport transfers.
Vancouver, Canada's third largest city, is on the West Coast of Canada. Located on the Pacific Ocean, it is surrounded by the mountains, making it a beautiful spot to visit. It has a population of 2.6 million people, and is a very diverse city, with residents of many cultures.
British Columbia uses Pacific Standard Time (PST).
About the author: Louise Weiss is Director of Legendary Hospitality with Fresh Tracks Canada. Having worked in the Canadian travel industry for more than 25 years, she enjoys sharing her local expertise with visitors. She is based in North Vancouver and has spent time... Read more
Current promotions
Sign up for special offers, monthly Canadian Insider tips, and vacation inspiration.