Experience an overnight train ride through Canada's most iconic scenery. See wildlife and the best sights from the train's glass-domed viewing cars. Enjoy your own private cabin where you can sleep, relax, and enjoy the views.
There's something special about sleeping on the train. Stretch out in your soft, plush bed in your private cabin and let the gentle rocking of the car lull you into a deep sleep. Depending on the train, your cabin will either have separate beds, or sofa that will be folded down into a luxurious bed for two at night.
At Canadian Train Vacations, we create personalized trips to Canada. Our travel experts have slept on many trains across the country. If you have any questions about Canadian train trips with sleeper accommodations, cost, destinations or options, please get in touch. We'd love to answer your questions.


Keep reading or chat with one of our local travel experts. We're passionate about Canada and can help you at any stage of your vacation planning.
Get in touch
Looking for a Canadian train tour with sleeper cars? Travel on VIA Rail's The Canadian sleeper train from Toronto all the way to Jasper. This train has several sleeper options. Watch as the scenery dramatically changes across Canada. You'll start in the Canadian Shield. Then move through the expanse of the prairies, before exploring the sky-grazing Rocky Mountains. You'll then take the Rocky Mountaineer, the daylight train, from Banff to Vancouver.
Miles covered on train: 2,775
Days on train: 5
Nights on train: 3
Ride a Rocky Mountain sleeper train on the overnight trip from Jasper to Vancouver on VIA Rail. This is an ideal sleeper vacation for people wanting to try a sleeper train but not wanting to spend days on board. You'll also have time to explore the Canadian Rockies and explore the Icefields Parkway.
Miles covered on train: 532
Days on train: 1
Nights on train: 1
This is the ultimate trip for travellers wanting a luxury sleeper train across Canada. Enjoy a private modern cabin in VIA's top-of-the-line Prestige Class on The Canadian. You'll travel between Toronto and Vancouver, seeing all of the country's top sites, and also have time to discover Banff and Jasper.
Miles covered on train: 2,740 miles
Days on train: 4
Nights on train: 4
Experience two different Canadian sleeper trains on this tour from Halifax to Vancouver. You'll sleep on VIA's Ocean and Canadian routes, and will also have time on the daylight train, the Rocky Mountaineer. If you only get to Canada once, this will take you from coast to coast, immersing you in the country.
Miles covered on train: 3,561 miles
Days on train: 6
Nights on train: 4
Also known as the "Snow Train," this cozy winter trip takes you on the sleeper train between Vancouver and Jasper. As active or as relaxing a vacation as you like, add-on activities include wildlife tours, snow shoeing, wine tastings and more.
Miles covered on train: 532 miles
Days on train: 1
Nights on train: 1
Get a brochure
Includes sample trip itineraries, route maps, and insider tips.
Get Your Brochure
Have a question?
We can answer any questions or make suggestions.
Schedule a Call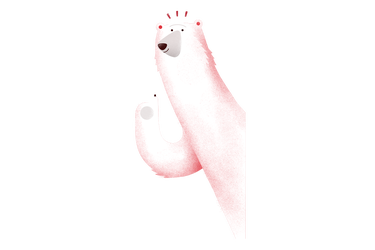 Canadian Trains with Sleeper Cars
There are two VIA Rail routes in Canada where you can travel overnight on the train. Both these Canadian sleeper trains are available all year long. Travel across Canada between Vancouver to Toronto on the Canadian Train or visit the east coast of Canada and travel overnight on the Ocean Train from Montreal to Halifax.
The Canadian is equipped with special panoramic viewing cars to provide you with the best view of the scenery day or night.
Onboard these trains, the main level of service is Sleeper Plus Class, which has different sleeper options. On the Canadian route passengers can also upgrade to Prestige Class for a higher level of luxury.
#1 Travel tip: Best for Families
If you're travelling with small children, you may want to try one of our one-night sleeper-train journeys before committing to multiple nights on the train.


Louise Weiss
Director of Legendary Hospitality
VIA Rail's The Canadian
Discover how big and beautiful Canada is on The Canadian. This is a great way to see the country if you're only visiting Canada once. Travelling from Toronto to Vancouver, the Canadian carries you from the forests of Ontario, through the sweeping fields of the Prairies and past the dramatic snow-capped Rocky Mountains. Ask your Canadian Train Vacation advisor about getting off the train for four days in Jasper.
VIA Rail's The Ocean
Onboard the Ocean Train you'll experience the East Coast of Canada. This route takes you through Quebec and the seascapes of the Canadian Maritime Province of Nova Scotia before reaching your final destination of Halifax. As you relax onboard, you'll see tiny communities along your route, representing French Canadian, Acadian, Celtic and English heritage.
Types of Sleeper Trains in Canada
Sleeper Plus Class: Semi-Private Berth
In the daytime, you get a couch like seat which faces another passenger. At night the space converts into an upper and lower bunk. The upper berth does require using a ladder. There is access to a shared shower.
Sleeper Plus Class: Sleeper Cabin for One
This small private cabin features a pull-out bed. There is a toilet and sink, but the bed covers the toilet at night. There is access to a shared shower.
Sleeper Plus Class: Sleeper Cabin for Two
These typically include bunk-style beds. With comfortable armchairs that converts to the lower bed in the evenings, travel with complete comfort and privacy. Each cabin has its own private washroom, with toilet and sink.
Prestige Class: Sleeper Cabin Suite
The Prestige Sleeper cabin is 50% larger than the cabin for two in Sleeper Plus class. It features an extra-large window and has its own private washroom with shower. A modular leather L-shaped couch transforms at night into a Murphy bed for two facing the window.
Comparison: Sleeper Train Service Levels
Sleeper Plus Class
Three different styles: berths (lower or upper), a cabin for one or a cabin for two. Two cabins for two can be joined to create larger units for four.
Typically include bunk-style beds. With a comfortable armchair that converts to a bed in the evenings.
Cabins have a private toilet. The cabin for one has a toilet hidden under a chair, while the cabin for two has a separate toilet.
On the Canadian Train, sleeper plus passengers have access to a shared in-car shower.
Meals in the dining car are included, and complimentary fruits and cookies in the lounge cars between meals
. Priority boarding and access to the station lounges in Vancouver/Toronto.
Access to the Panorama and Skyline on the Canadian Train.
Prestige Class
Luxury sleeper train across Canada, only available on VIA Rail's Canadian Train from Toronto to Vancouver.
All-inclusive service: all meals, pre-dining appetizers, complimentary alcoholic and non-alcoholic beverages.
An exclusive concierge service tends to your every need and provides a turndown service every night.
Reserved seating in the Panorama and Prestige Park Cars.
The Prestige Sleeper cabin is 50 per cent larger than the cabin for two in Sleeper Plus class, with an extra-large window.
Private washroom with shower.
A modular leather L-shaped couch transforms into a Murphy bed for two facing the window.
#2 Travel tip: Use train stops for showering
Sometimes the train needs to stop for freight traffic. This is a great time to go for a shower if you're worried about the train motion.


Athena McKenzie
Managing Editor
Places to visit by Sleeper Trains
Canada was built along the historic Canadian Rail system, so it makes sense that many major Canadian cities are easily accessible by train. With train stations often centrally located within these cosmopolitan cities or remote towns, it is easy to explore the best of Canada by train.
Vancouver
Vancouver is a delightfully liveable city throughout the year, but it really shines in the summertime. You'll have the best of both worlds — the culture, dining and shopping of a world class metropolis and mountains and hiking trails right on the doorstep. The climate of Vancouver is also ideal in the summer — not too cold, but also not scorching hot. It's just the right temperature to treat yourself to some ice cream as you wander around the city.
Jasper
This small mountain town at the centre of Jasper National Park offers visitors a laid-back mountain experience – with lots of options for adventure, discovery or relaxation. While we recommend visiting any time of year, it's truly magical in winter, which is why it is part of our Rockies Rail Winter Wonderland sleeper train vacation.
Banff
The town of Banff, established in 1885, is the hub of Banff National Park. A lively mountain town with great restaurants, Banff is a welcome change of pace. Enjoy strolling Banff Avenue or try one of the numerous outdoor adventures offered in this outdoor playground. Banff was declared a UNESCO World Heritage Site, for the mountain peaks, glaciers, lakes, and waterfalls.
Lake Louise
The quaint hamlet in the heart of the Rockies is named after the nearby lake. Known for its sparkling turquoise blue waters and impressive glacier-clad peaks, Lake Louise offers a surreal paddling experience in the warm summer months and one of the most scenic skating rinks in the world in winter. It's a must-do on any of our train packages to the Rockies.
Montreal
The French-speaking city of Montréal is located on island in the Saint Lawrence River and named after Mt. Royal. Its 19 boroughs, many of which were once independent cities, include neighbourhoods such as French colonial Vieux-Montréal – with imposing Notre-Dame Basilica at its center – to industrial Sud-Ouest and artist-friendly Plateau. Speak to your Canadian Train Vacations travel advisor about adding a few days in the city to your trip to Eastern Canada.
Quebec
The tiny cobblestone streets, steep hills and welcoming squares of this European-esque city are a delight to explore under blue summer skies. Once you have had your fill of the quaint, French-Canadian charm after wandering through the streets, you can head to the The Baie de Beauport, the city's beach. Watch the locals play beach volleyball as the sunlight sparkles on the water.
Toronto
Toronto is Canada's largest city and is a cultural hub. There are great neighbourhoods, wonderful restaurants, bars and museums, Broadway shows, concerts and galleries. Along with landmarks, such as the CN Tower, Rogers Centre (better known as the Skydome), you'll want to discover its hidden gems. Walk its vibrant, quirky neighbourhoods that reflect the incredible diversity of Canada's population. Niagara Falls is also an easy day trip from Toronto and a must-do if you're only getting to this area once.
Halifax
Halifax is the largest port in Canada's Maritime Provinces. Stroll along the cobbled streets exploring galleries and shops and dine out on fresh lobster on your visit.
The city's ties to the sea and the Celtic people are evident in the dialect of the locals, the songs and fiddle music played in the pubs, and the wonderful maritime museum on the harbourfront. Talk to your Canadian Train Vacation Advisor about a day trip to explore Cape Breton and to Peggy's Cove, one of Canada's iconic destinations.
Churchill
Located on the edge of the Arctic, Churchill offers the feel of a rugged frontier town with all the amenities of an international tourist destination. Known as the Polar Bear Capital of the World, visitors flock to Churchill in October and November to view polar bears in the wild, and again in June and July to watch beluga whales in the Churchill River. The sleeper train to Churchill from Winnipeg is a truly unique opportunity to meet the locals — and maybe even see the Northern Lights.
Check Out: Northern Lights Train Trip Vacation
Ottawa
Immerse yourself in Canadian culture in the capital city of Ottawa. Take a walking tour of the Gothic Parliament buildings and the downtown core, a vibrant mix of neighbourhoods at the confluence of three rivers. This city offers something special at every time of year. There's a multitude of festivals in Summer, stunning Fall colours, skating on the Rideau Canal in Winter, and the world-famous tulip festival in Spring.
We all loved taking the sleeper train from Vancouver to Jasper
The day trip to Victoria was long, but memorable. Butchart Gardens is a world class treasure. We all loved taking the sleeper train from Vancouver to Jasper best. It was such a dif... 


Lisa, Michael and Family
OH, USA
Why book your sleeper train in Canada with Canadian Train Vacations?


We take care of all the details
You want to relax and enjoy your trip, not get overwhelmed by the planning. Let us make all of the bookings for you, including rail tickets, hotels, excursions and activities, meals and transfers.


Independent travel with expert support
Enjoy local expertise and guidance with a personalized itinerary. Your preferences and needs are our priority. We take care of you from the moment you land until the moment you leave.

Get help when you need it
You'll receive the inside scoop before you even leave home. And you can relax during your vacation because we're only a phone call away if you have any questions while you're in Canada.
Frequently Asked Questions
Yes. There are three different types of private cabins. VIA Rail's Sleeper Plus has private cabins for one or two people. VIA Rail's Prestige Class is a luxury cabin for two with a private shower.
Yes, you can shower on Canada's sleeper trains. VIA Rail's Sleeper Plus class has shower in each train car. VIA Rail's Prestige Class cabins have a private shower.
Yes. Except for Economy Class tickets, all meals are included on VIA Rail's sleeper routes. In Economy Class, meals and snacks are available for purchase.
The cost depends on the route, service class and length of your trip. Our packages that include a sleeper train start at $3,230 per person.
About the author: Louise Weiss is Director of Legendary Hospitality with Fresh Tracks Canada. Having worked in the Canadian travel industry for more than 25 years, she enjoys sharing her local expertise with visitors. She is based in North Vancouver and has spent time... Read more
Current promotions
Sign up for special offers, monthly Canadian Insider tips, and vacation inspiration.