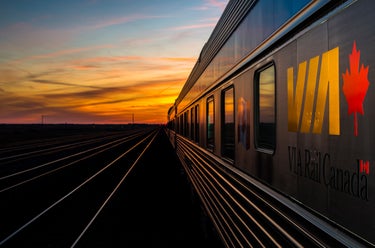 Overnight Sleeper Train Trips
Traveling from coast to coast, the VIA Rail train takes passengers through some of the most amazing terrain in North America
Experience an overnight train ride through Canada's most iconic scenery. See wildlife and the best sights from the train's full-glass viewing carriages. Enjoy your own private cabin where you can sleep, sit and relax, and enjoy the views.
There's something special about sleeping on the train. Stretch out in your soft, plush bed in your private cabin and let the gentle rocking of the car lull you into a deep sleep. With nothing but the rhythm of the rails and the quiet of the endless wilderness around you, you'll fall into a slumber that will leave you feeling refreshed and ready for tomorrow's adventures.
Depending on the train, your cabin will either have separate beds, or a couch-style seat that will be folded down into a bed at night.
Our Vacation Advisors have slept on many trains across Canada, so if you have any questions about train sleeper cars please ask us for advice.
Planning a train trip to Canada and
WANT TO MAKE IT BETTER?

Plan your trip with a Canadian Insider
You know that friendly character you met in the local café who told you to visit that well-kept regional secret which turned out to be the best part of your holiday? That's us.

Have everything organized for you
By this stage, you're already having dreams about mountains, moose and maple trees. We combine your personal preferences with our insider knowledge to save you hours of pointless internet trawling.

Get help when you need it
We're here to make sure you get the inside scoop before you even leave home. And you can relax on your vacation because you know that we're a phone call away if you have any questions while you're in Canada.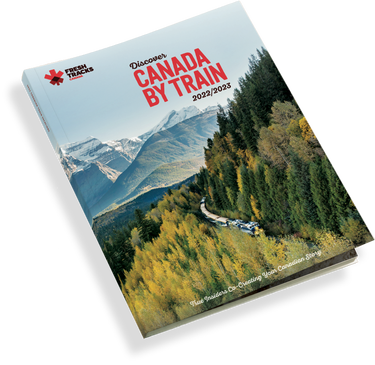 Like more information?
Get our 2022 brochure and discover Canada by train.
Get Your Brochure
Have a question?
We can answer any questions or make suggestions.
Schedule a Call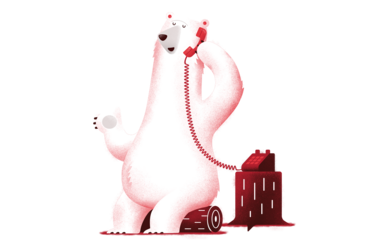 Quick facts about overnight trains
There are two train routes in Canada which allow you to sleep on the train. Travel between Vancouver and Toronto on The Canadian train, with stops in Jasper or Winnipeg. Or travel the East Coast of Canada on the Ocean train from Montreal to Halifax
Both Canadian sleeper train routes are available all year long
Sleeper trains in Canada are equipped with special panoramic viewing cars to provide you with the best view of the scenery day or night
Enjoy freshly prepared gourmet meals as you travel across country by train
Elegant lounges allow you to mix and mingle with fellow passengers



Sleeper cabin
TRAIN ROUTES
There are two VIA Rail routes within Canada where you can enjoy sleeper train service. Travel across Canada from Vancouver to Toronto on the Canadian Train or visit the east coast of Canada and travel overnight on the Ocean Train from Montreal to Halifax.
The Canadian

Vancouver to Toronto

Hopping a ride on this train is the ultimate way to discover how big and beautiful Canada is. 'The Canadian' was the flagship of the Canadian Pacific Rail line when it began service in 1955. Travelling from Toronto to Vancouver, the Canadian carries you from the forests of Ontario, through the sweeping fields of the Prairies and past the dramatic snow-capped Rocky Mountains

The Ocean

Montreal to Halifax

Onboard the Ocean Train you'll travel from the French speaking province of Quebec, through the blissful backdrop of lighthouses and seascapes in the Canadian Maritime Province of Nova Scotia before reaching your final destination of Halifax. As you relax onboard, you'll see tiny communities along your route, representing French Canadian, Acadian, Celtic and English heritage.
Sleeper Train Service Levels
Onboard VIA Rail Canadian and Ocean trains, the main level of service is Sleeper Plus Class with comfortable private cabins. On the Canadian route passengers can also upgrade to Prestige Class for a higher level of luxury.
Sleeper Plus Class
Enjoy a private cabin for your journey across Canada. Onboard, enjoy gourmet fine dining meals in the dining car and complimentary fruits and cookies available in the lounge cars between meals. Priority boarding and access to the station lounges in Vancouver and Toronto start your trip off right. Access to the Panorama and Skyline Cars provides spectacular views as you travel across country (Canadian train only).
Cabins are available for 1 to 4 people, typically with bunk style beds. With a comfortable armchair that converts to a bed in the evenings, travel with complete comfort and privacy. Each cabin has its own private washroom. On the Canadian Train, sleeper plus passengers have access to a shared in-car shower. Passengers on the Ocean Train have access to a private shower connected to the cabin. In addition to a private cabin, passengers have access to elegant lounges with spectacular viewing windows.



Prestige Class
Prestige Class is available on the Canadian Train from Toronto to Vancouver. Enjoy all-inclusive service, from pre-dining appetizers to complimentary alcoholic and non-alcoholic beverages. An exclusive concierge service tends to your every need and provides a turndown service every night. Additionally, reserved seating in the Panorama and Prestige Park Cars means you never miss a view.
The Prestige Sleeper cabin is 50% larger than the cabin for two in Sleeper Plus class. It features an extra-large window and has its own private washroom with shower.
A modular leather L-shaped couch transforms at night into a Murphy bed for two facing the window. The electric radiant heated cabin floors and walls maintain a comfortable, constant temperature.


These are some suggested train experiences for your Canadian adventure
VIA Rail Train

The VIA Rail trains connect Canada from Vancouver to Halifax, with four different train routes. Major city stops include Vancouver, Prince Rupert, Jasper, Winnipeg, Toronto, Ottawa, Montreal, Quebec and Halifax. The trains run year round. Depending on the route, they offer daylight or overnight sleeper train experiences.

Sleeper Train

VIA Rail

There are two train routes in Canada which allow you to sleep on the train. Travel between Vancouver and Toronto on The Canadian, with stops in Jasper or Winnipeg. Or travel the East Coast of Canada on the Ocean train from Montreal to Halifax. Both sleeper train routes are available all year long. Sleeper trains in Canada are equipped with special panoramic viewing cars to provide you with the best view of the scenery day or night.

Luxury Train Service

GoldLeaf service on the Rocky Mountaineer train connects Vancouver and the Canadian Rockies. The train runs by daylight and operates from mid-April to mid-October. Prestige class sleeper service on VIA Rail Canadian train operates year-round and you can travel all the way from Vancouver to Toronto or vice-versa. Both luxury train services provide spectacular views and optimal photo opportunities.
Places to visit by
SLEEPER TRAIN
Canada was built along the historic Canadian Rail system, so it makes sense that many major Canadian cities are easily accessible by train. With train stations often centrally located within these cosmopolitan cities or remote towns, it is easy to explore the best of Canada by train.
Biking the Vancouver Seawall

Vancouver

British Columbia

Vancouver is a delightfully liveable city throughout the year, but it really shines in the summertime. You'll have the best of both worlds - the culture, dining and shopping of a world class metropolis and mountains and hiking trails right on the doorstep. The climate of Vancouver is also ideal in the summer — not too cold, but also not scorching hot. It's just the right temperature to treat yourself to some ice cream as you wander around the city.

Jasper

Alberta

Jasper is the gentle giant of the Rockies and this small mountain town offers visitors a more laid-back mountain experience – with equal options for adventure, discovery and relaxation.

Banff

Alberta

The townsite of Banff, established in 1885, is the hub of Banff National Park. A lively mountain town with great restaurants, Banff is a welcome change of pace. Enjoy strolling Banff Avenue or try one of the numerous outdoor adventures offered in this outdoor playground. Banff was declared a UNESCO World Heritage Site, for the mountain peaks, glaciers, lakes, and waterfalls.

Whistler

British Columbia

Celebrated for its incredible skiing, this bustling resort town has plenty to see and do all year round. Take the Peak 2 Peak Gondola high up into the mountains, spend the day at the spa or on the golf course, and in the evening enjoy fine food and wines at one of the many world class restaurants. Whistler has something for everyone.

Lake Louise

Alberta

The quaint hamlet in the heart of the Rockies is named after the nearby lake. Known for its sparkling turquoise blue waters and impressive glacier-clad peaks, Lake Louise offers a surreal paddling experience in the warm summer months and one of the most scenic skating rinks in the world in winter.

Montreal

Quebec

Predominantly French-speaking, Montréal is set on an island in the Saint Lawrence River and named after Mt. Royal. Its 19 boroughs, many of which were once independent cities, include neighbourhoods from cobblestoned, French colonial Vieux-Montréal – with imposing Notre-Dame Basilica at its center – to industrial Sud-Ouest and artist-friendly Plateau.

Overlooking the Fairmont Chateau Frontenac

Quebec City

Quebec

The tiny cobblestone streets, steep hills and welcoming squares of this European-esque city are a delight to explore under blue summer skies. Once you have had your fill of the quaint, French-Canadian charm after wandering through the streets, you can head to the The Baie de Beauport, the city's beach. Watch the locals play beach volleyball as the sunlight sparkles on the water.

Toronto

Ontario

Toronto has great neighbourhoods, wonderful ethnic restaurants and bars, museums, Broadway shows, concerts and galleries. You will want to visit landmarks such as the CN Tower, the Skydome and museums - then get off the beaten path and walk vibrant, quirky neighbourhoods that reflect the incredible diversity of Canada's population.

Halifax

Nova Scotia

Halifax is the largest port in Canada's Maritime Provinces and its links with the sea and the Celtic people are evident in the dialect of the locals, the songs and fiddle music played in the pubs, and the wonderful maritime museum on the harbourfront. Stroll along the cobbled streets exploring galleries and shops and dine out on fresh lobster on your visit.

Polar bear from a Tundra Buggy

Churchill

Manitoba

Located on the edge of the Arctic, Churchill offers the feel of a rugged frontier town with all the amenities of an international tourist destination. Known as the Polar Bear Capital of the World, visitors flock to Churchill in October and November to view polar bears in the wild, and again in June and July to watch beluga whales in the Churchill River.

Ottawa

Ontario

What better place to get the feel of Canadian culture than the historic capital city of Ottawa? The Gothic Parliament buildings regally anchor the downtown core, an inspiring jumble of pulsing districts at the confluence of three rivers. Whether it's for the stunning museums, mouthwatering eats or the rainbow of seasons, we think you'll be smitten with Ottawa.

Ready to start planning your Canadian journey?
Here at Fresh Tracks Canada, we have gourmet globetrotters, tranquil train-travellers, bold backpackers, and nature lovers. But what ties us together is that we're all passionate travellers. When we're not helping people plan vacations to Canada, we're getting together to plan our own adventures.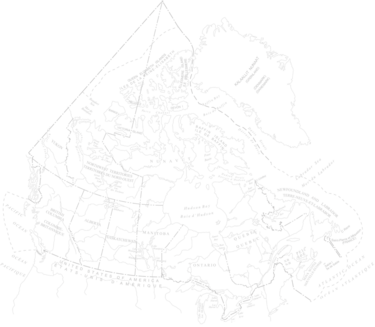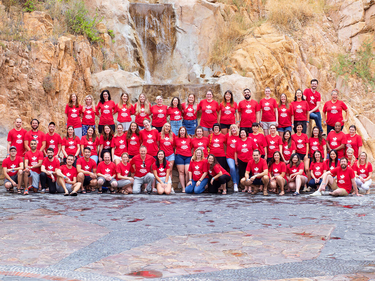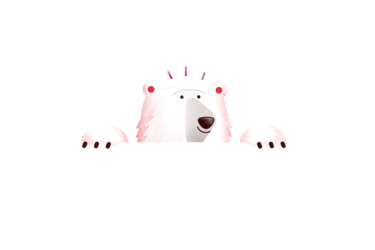 Discuss your dream trip with a local insider
Or call us toll free
True North
NEWSLETTER
Sign up for vacation inspiration, insider tips, exclusive offers and more.