Known as "Stampede City," Calgary rises proudly from the Alberta prairie. It's a vibrant city with an intriguing art and culture scene, superb dining and some of the region's best museums. In July it hosts the legendary Calgary Stampede, a celebration of the region's western heritage. Along with this urban centre, you'll see mountains, dense pine forests, shimmering lakes and lots of nature during as a Calgary to Vancouver train vacation.
Although no trains depart directly from Calgary, the city acts as the starting and ending point for many Canadian rail vacations, known as Calgary to Vancouver train tours. Flights into Calgary give you an easy access point to Banff, a major stop for the Rocky Mountaineer. VIA Rail's route goes through Jasper, a beautiful drive from Calgary over the Icefields Parkway. Some travellers choose to fly into either Vancouver or Calgary, then fly out of the other city if they don't want to do the return journey on the train or do a circle tour.
The travel experts at Canadian Train Vacations know all of Calgary's hidden gems. They can help you create your ideal trip itinerary. Check out the Calgary Stampede, explore Heritage Park and dine at one of the city's gourmet restaurants. We take care of all the details, finding the best excursions and accommodations for your Calgary to Vancouver train vacation.
Popular Calgary to Vancouver Trips
Speak to a Canadian Train Vacation Advisor to discuss all your options.


Keep reading or chat with one of our local travel experts. We're passionate about Canada and can help you at any stage of your vacation planning.
Get in touch
One of the most popular Calgary train routes, the eight-day Complete Canadian Rockies by Rail itinerary begins in Vancouver, a coastal city filled with museums, restaurants and historical sites. Once you finish exploring the coast, you'll climb on board the Rocky Mountaineer for stops in Kamloops and Jasper. Explore Lake Louise and Banff before ending the trip of a lifetime in Calgary. Like most of our itineraries, this trip can also be done in reverse.
Miles covered on train: 559 Miles
Days on train: 2
Nights on train: 0
The six-day Essential Rockies by Train trip takes you through the mountains of Alberta and British Columbia. It offers plenty of opportunities to see lakes, glaciers and local wildlife. After exploring Vancouver, you'll ride the Rocky Mountaineer to Kamloops and Lake Louise. This itinerary also includes time in Banff, a stunning mountain town within the world-famous national park.
Miles covered on train: 594 Miles
Days on train: 2
Nights on train: 0
Traverse one of the most beautiful routes in the world—Icefields Parkway—on a trip that starts in Calgary and ends in Vancouver. You'll see the prairies of Alberta, enjoy the fresh air of Canada's most popular mountain towns and have a chance to explore coastal Vancouver. Like other train trips from Calgary, this itinerary includes several excursion options to suit your unique needs.
Miles covered on train: 332 Miles
Days on train: 1
Nights on train: 1
Download a brochure
Get inspired with sample itineraries, train information, route maps, and travel advice from our local experts.


Things to Do in Calgary
Calgary Stampede
Many of our train-vacation itineraries begin or end in Calgary, giving you a chance to see the Calgary Stampede. This celebration of Calgary's western heritage takes place every July. Take in a rodeo competition, listen to live country music or watch the dog show, an annual event featuring pooches playing frisbee, dancing and diving off docks.
#1 Travel tip: Calgary Stampede
Add some extra time in Calgary if you want to attend the Calgary Stampede! This famous event is full of fun activities and is best enjoyed over a few days.

Hannah Poaros-McDermott
Travel Writer and Senior Content Coordinator
Downtown Walking Tour
A walking tour is the perfect way to discover Calgary's past and find out how it transformed into a bustling city. Led by a local guide, each tour takes you past some of Calgary's most important landmarks, from modern skyscrapers to a sawmill used in the late 1800s. Don't worry if it's cold or rainy—Downtown Calgary has a network of skywalks to keep you warm while you explore.
Calgary Tower
Before you leave on a tourist train to Vancouver, climb to the top of Calgary Tower for stunning views of Eighth Avenue Place, The Edison, Bankers Hall and other local landmarks. The freestanding observation tower is home to Sky 360 Restaurant and Lounge, which revolves once per hour to give diners the most stunning panoramic views imaginable.
Heritage Tour
If you're a history buff, no visit to Calgary is complete without a heritage tour, which helps you understand how Calgary's past connects to its present. While on board a comfortable motor coach, you'll hear an expert guide provide background information on some of the exhibits at Heritage Park Historical Village, a complex featuring 180 attractions. Enjoy historical artifacts, amusement rides, restaurants and more before returning to Downtown Calgary.
Segway Tour
Feeling adventurous? Hop on a Segway and explore Calgary in style. Beginner tours include instruction in how to operate a Segway safely, ensuring you can focus on taking in the sights and sounds of Calgary's river valley once you get moving.
Places to Visit on a Calgary Train Vacation
Banff
Banff is one of the most popular destinations for anyone interested in train travel from Calgary to Vancouver. After transferring to Banff from Calgary, tourists can take the Rocky Mountaineer to Vancouver. Located in Alberta, the resort town of Banff has a little something for everyone, from boutiques and restaurants to spas and outdoor activities. Its crown jewel is Banff National Park, home to black bears, grizzlies, cougars, wolves, moose and elk. Bighorn sheep have even been known to hide among the park's rocky outcroppings.
If you love the outdoors, consider a visit to nearby Lake Minnewanka, which has lake cruises, SCUBA excursions and a scenic drive that leads you back toward Banff and its soaring mountain peaks. Ride the Banff Gondola to the top of Sulphur Mountain, where you'll find some of the best views of the town below. Finish off your visit with a trip to Banff's natural mineral water springs, which offer pristine views of the valley below.
#2 Travel tip: Travel to the Rockies
Travel to the Rockies Calgary is a great starting point for many Canadian Rockies trips. You can head straight to Banff National Park from Calgary Airport — the drive takes less than two hours.

Katherine Foxcroft
Product Manager, Tours and Vacations
Jasper
Many Calgary to Vancouver tours include a stop in Jasper, the perfect place for wilderness enthusiasts. The alpine town has shimmering lakes, natural hot springs, hiking trails and more, providing almost limitless opportunities to stay active on your vacation. While you're in town, don't miss Jasper National Park, home to ancient glaciers, tranquil forests and snow-capped mountain peaks.
As you explore the park, don't be surprised if you encounter elk, moose, wolves and other wildlife. Jasper National Park is also a popular place for birdwatching, so keep an eye out for ravens, eagles, geese, ducks, owls and other winged friends. After exploring the outdoors, head into town for a bite to eat. Jasper has everything from hole-in-the-wall cafés to Michelin-rated restaurants.
Lake Louise
A highlight of Banff National Park is world-renown Lake Louise. This glacier-fed lake is known for its crystal-clear turquoise waters. During the summer, popular activities include fishing and canoeing. Lake Louise is also known for its extensive trail system, which includes Lake Agnes Trail, Plain of Six Glaciers Trail and the Big Beehive.
When colder temperatures set in, Lake Louise transforms into a popular ski resort. Due to its location, Lake Louise has a longer ski season than any other place in Canada. It's the ideal destination for anyone who loves whooshing down the slopes on a mound of fresh powder. If you're interested in something a little more low-key, check out Samson Mall or the upscale shops at Fairmont Chateau Lake Louise Hotel.
Emerald Lake
Nestled in Yoho National Park, Emerald Lake stands as one of the most popular destinations in the Canadian Rockies. The lake doesn't thaw out until around June, so July and August are the most popular times to visit. If you visit during the summer, you can expect to see turquoise waters dotted with boats, kayaks and canoes. As the summer season comes to a close, the water becomes less colourful due to the addition of sediment from the melting glacier.
During the winter, Emerald Lake has excellent skiing and snowshoeing, but many travellers prefer to relax inside a comfortable lodge while the snow falls around them. The area is home to several restaurants, including a bistro and two casual cafés, ensuring everyone in your group can find something they enjoy. While you're in town, don't forget to visit nearby Lake Louise.
Calgary Train Experiences
These are some suggested train experiences for your Canadian adventure
Rocky Mountaineer
The Rocky Mountaineer connects British Columbia and Alberta, with stops in Jasper, Lake Louise, Banff, Vancouver, Whistler, Quesnel and Kamloops. The train runs from mid-April until mid-October. The Rocky Mountaineer is a daylight only train designed so that passengers can experience the most spectacular views and optimal photo opportunities.
VIA Rail
The VIA Rail trains connect Canada from Vancouver to Halifax, with four different train routes. Major city stops include Vancouver, Prince Rupert, Jasper, Winnipeg, Toronto, Ottawa, Montreal, Quebec and Halifax. The trains run year round. Depending on the route, they offer daylight or overnight sleeper train experiences.
Alaska Cruise
The rail portion of your trip can come before or after your Alaska cruise. There are two types of cruise ships to choose from: a larger, more luxurious vessel or a smaller ship that allows you to visit more coves and inlets. Each type of ship has its advantages and it depends on your style of travel and what you want to get out of your Alaska cruise adventure.
Everyone should go to Calgary Stampede!
Thank you for making our Canadian trip so absolutely terrific. We adored The Rocky Mountaineer, every single second, from the bagpipe send-off to the delicious food, gourmet actual... 

Why book with Canadian Train Vacations?


We take care of all the details
You want to relax and enjoy your trip, not get overwhelmed by the planning. Let us make all of the bookings for you, including rail tickets, hotels, excursions and activities, meals and transfers.


Independent travel with expert support
Enjoy local expertise and guidance with a personalized itinerary. Your preferences and needs are our priority. We take care of you from the moment you land until the moment you leave.

Get help when you need it
You'll receive the inside scoop before you even leave home. And you can relax during your vacation because we're only a phone call away if you have any questions while you're in Canada.
Frequently Asked Questions
Your Calgary to Vancouver train ticket price depends on which rail line you use, how many stops are on your itinerary and what time of year you travel. You will also have to take the train to Banff, Jasper or Edmonton and take a coach or private transfer to Calgary. To travel from Vancouver to Banff via the Rocky Mountaineer,itineraries start at $3,076 USD per person, and include hotels, meals on the train, and some excursions. You also have the option of travelling to Jasper or Edmonton on VIA Rail and transferring to Calgary. VIA Rail offers several levels of service. An itinerary including this train route starts at $2,690 USD per person with standard accommodations.
There is no tourist train from Calgary to Vancouver, but many train-vacation itineraries start or end in Calgary. If your trip starts in Calgary and ends in Vancouver, you'll need to transfer from Calgary to Banff or Jasper before boarding a train. On this type of trip, the train ride from Banff or Jasper to Vancouver takes an average of 20 hours, but you won't be on the train the whole time.
There's no train from Calgary to Lake Louise. For trips beginning in Vancouver, you'll spend a total of 13.5 to 20 hours on the train, depending on the route, but you'll have to travel to Calgary by bus or private transfer.
You can't take a train directly from Calgary to Banff. If your trip begins in Vancouver, however, you can take a train from Vancouver to Banff. It is approximately a 1.5 hour drive from Calgary to Banff.
There's no passenger train from Calgary to Vancouver. Some itineraries begin in Calgary, but you'll have to use some other type of transportation to get from Calgary to the first train station on your tour.
VIA Rail and the Rocky Mountaineer don't serve Calgary, but Canadian train routes are typically most crowded during the summer, which is when many tourists flock to Banff National Park, Jasper National Park and other local highlights.
About the author: Katherine is Product Manager with Fresh Tracks Canada. Having worked in the Canadian travel industry for almost 20 years, she enjoys sharing her local expertise with visitors. She is based in Calgary and one of her favourite Canadian destination is the... Read more
Discuss your Canadian train vacation with a local travel expert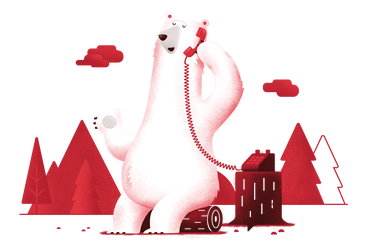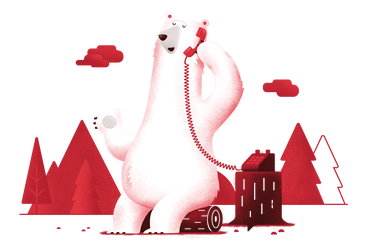 Current promotions
Sign up for special offers, monthly Canadian Insider tips, and vacation inspiration.