Cross the border on a train journey to Canada and discover just how spectacular America's northern neighbour can be. Once you arrive in Canada, after your US to Canada train trip, we can help you plan your entire Canadian vacation. Continue your adventure on the rails by riding on VIA Rail's Canadian Train or the legendary Rocky Mountaineer.
Take in all the pristine northern scenery from a comfortable seat in specially designed glass-dome train cars. Relax and watch as a vast wilderness of rushing waterfalls, lumbering bears and deep pine forests rolls past the windows. Our travel experts help take care of all the details, including trains in Canada, hotels, activities and excursions, and airport transfers.
How do you get from the US to Canada by Train?
Amtrak is the service provider for a US to Canada train trip. Its Amtrak Maple Leaf takes passengers from New York City to Toronto via the Empire Corridor, through the spectacular Hudson River Valley and the Finger Lakes region.
On the West Coast, passengers can board in Seattle and take the Amtrak Cascades to Vancouver. The route travels along the Pacific Ocean as it heads north to Canada.
Canadian Train Vacations will then take care of all your travel details from the time you arrive in Canada until the time you leave.
USA vs Canada Train Vacation Facts
The US receives 75.6 million tourists every year, while Canada only receives 20 million. That means in Canada, you'll deal with fewer crowds and line-ups at major attractions.
90% of Niagara Falls flows through Canada and the Canadian side of the falls is much more scenic because it features trees and countryside rather than industrial buildings.
Canada has approximately three million lakes, which is more than the rest of the world combined.
Canada also has the largest coastline in the world — it stretches 125,566 miles (202,080 km).
Canada has 79 million hectares of protected wilderness. Visitors come from all over the world to explore the beautiful national parks, such as Banff, Jasper and Pacific Rim.
#1 Travel Tip: Add extra nights in Vancouver
Once you arrive in Vancouver, consider staying a couple days to explore this beautiful coastal city. The train station is easy to get to from downtown.


Athena McKenzie
Managing Editor
Download a brochure
Get inspired with sample itineraries, train information, route maps, and travel advice from our local experts.


A Guide to Traveling to Canada from Seattle by Train
You'll enjoy two of the West Coast's most beautiful cities. Seattle and Vancouver could be cousins: they are two equally fascinating Northwest metropolises separated by the border. They are both renowned for their superb art museums, live music, international cuisine, beautiful green spaces and public parks.
Departing from historic King Street Station, the Amtrak Cascade train will take you over the border into Canada, passing stunning vistas of the Cascade Mountains, Mount Baker and the Pacific Northwest shoreline along the way. You'll travel through Chuckanut Bay, where the mountains of the Cascade Range meet the sea, and along the shimmering waters of Puget Sound.
Once in Canada, you can travel from Vancouver to Banff on the Rocky Mountaineer, you'll admire the ocean views before heading into the heart of British Columbia's interior. You'll travel through increasingly dramatic scenery as you climb towards the peaks of the Continental Divide and into the legendary Alberta Rockies.
#2 Travel tip: Keep your passport on you
While you won't need it once you're across the border, it's always best to have your passport with you instead of in your checked bag. Each member of your party should carry their own passport.


Louise Weiss
Director of Legendary Hospitality
Three Reasons Why Canadian trains provide the best rail experience
Whether you are traveling from New York or taking the train from Seattle to Banff, there are many benefits to a Canadian train vacation. Canadian rail journeys offer an experience that can't be found south of the border.
The second largest country in the world, Canada has so many wonders — from the autumn leaves of New Brunswick to the eerie rock formations of the Alberta badlands and the soaring peaks of the Rockies.
A journey by train in Canada is not just a mere commute — it is an adventure. The scenery you'll travel through will dazzle and the stations along the way are historic monuments to the early pioneering days.
Remote untamed scenery: Canada's pristine wilderness is vast and untouched. The diversity of the scenery will blow you away. You might have seen photos of the craggy peaks and glaciers of the Rockies, but did you know there are arid deserts and sun-soaked vineyards in British Columbia? Or limestone grottos and caverns in Ontario.
Exciting and unique cities: Each Canadian city has a distinct personality. Montreal offers exciting events, like its Jazz Festival. Quebec City will make you feel like you've been transported to France. Toronto has a diverse culinary scene and world-class museums. Vancouver's got a laid-back vibe and a backdrop of ocean and mountains.
Your money goes further: As the Canadian dollar dips in value compared to USD, you'll get more bang for your buck when you travel in Canada, and US residents can take advantage of this favourable exchange rate. For even better value, take a Canadian train journey during the winter. It can be a great time to find deals on airfare and accommodation.
3 Most Popular Train Tours Inside Canada
Speak to a Canadian Train Vacation Advisor to discuss all your options.


Keep reading or chat with one of our local travel experts. We're passionate about Canada and can help you at any stage of your vacation planning.
Get in touch
The tours were wonderful
We loved the trip! The train ride was lovely with better food and smoother ride than Amtrak. The Canadian people were charming and helpful and the food was exquisite. We loved Plac... 


Why book with Canadian Train Vacations?


We take care of all the details
You want to relax and enjoy your trip, not get overwhelmed by the planning. Let us make all of the bookings for you, including rail tickets, hotels, excursions and activities, meals and transfers.


Independent travel with expert support
Enjoy local expertise and guidance with a personalized itinerary. Your preferences and needs are our priority. We take care of you from the moment you land until the moment you leave.

Get help when you need it
You'll receive the inside scoop before you even leave home. And you can relax during your vacation because we're only a phone call away if you have any questions while you're in Canada.
About the author: Athena McKenzie is the Managing Editor at Fresh Tracks Canada. An experienced lifestyle journalist, she has written about travel, design, arts and entertainment. Her work has appeared in The Globe and Mail, Toronto Star, Zoomer Magazine, Elle Canada and... Read more
Discuss your Canadian train vacation with a local travel expert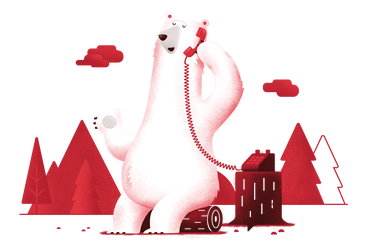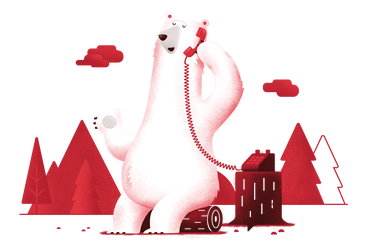 Current promotions
Sign up for special offers, monthly Canadian Insider tips, and vacation inspiration.