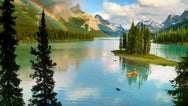 Canadian Summer Train Vacations
Experience the raw beauty of Canada at summertime
The fresh pine scent of a quiet forest trail. The warm sand between your toes in a hidden cove. The sweet, cold taste of locally made ice cream as you watch the sunset. Some of the best summer family vacations can be found in Canada. And when you explore this country by train, you'll gain a unique perspective on the local culture and natural wonders of the True North.
Whether you're dining on lobster on a sunny restaurant terrace in Halifax, whale watching on Vancouver Island or listening to an open air concert in Calgary, those bright sunny days and long, balmy evenings will be packed with fun.
The summers in Canada are fleeting, which is all the more reason to get out there and make the most of every moment.
Planning a train trip to Canada and
WANT TO MAKE IT BETTER?

Plan your trip with a Canadian Insider
You know that friendly character you met in the local café who told you to visit that well-kept regional secret which turned out to be the best part of your holiday? That's us.

Have everything organized for you
By this stage, you're already having dreams about mountains, moose and maple trees. We combine your personal preferences with our insider knowledge to save you hours of pointless internet trawling.

Get help when you need it
We're here to make sure you get the inside scoop before you even leave home. And you can relax on your vacation because you know that we're a phone call away if you have any questions while you're in Canada.
Like more information?
Get our 2022 brochure and discover Canada by train.
Get Your Brochure
Have a question?
We can answer any questions or make suggestions.
Schedule a Call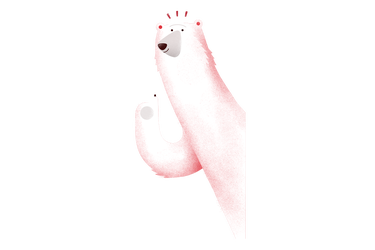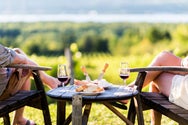 Quick facts about summer in Canada
The warm season in Canada is generally from June to August. However, the hot weather will often arrive earlier and stay later in central and eastern Canadian cities such as Toronto and Montreal.
When packing your bags, remember that layering will be your best friend. Temperatures are unpredictable and even in the summer it can be chilly at night.
Canada's prairie provinces have the most extreme temperatures. Although it can dip down into -40 degrees or colder in the winter in Alberta and Saskatchewan, it can get up to 35 degrees Celsius (95 Fahrenheit) and hotter in the summer months!
Canada Summer Trip Ideas
Summer is a great time to visit any destination in Canada, but there are some places that truly come alive during this season. This list will help you generate some ideas for your next summer vacation in Canada.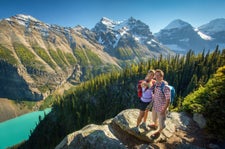 Rocky Mountains
Turquoise glacier lakes glimmer in the midday sun. The dense pine forests are alive with the chirps and whistles of the birds. A dusting of snow still remains on the highest mountain peaks, contrasted against the cloudless cobalt blue sky. When you explore the Rockies on a warm summer's day you can smell the alpine wildflowers, feel the sunshine on your face and really savour every moment in this untamed wilderness.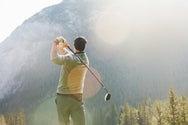 See why the best Canadian Summer vacations include travelling by rail
Don't let the country's frosty reputation fool you. Canada's summer weather brings long, warm days that create ideal conditions for soaking up the natural beauty
Due to Canada's northerly position, it doesn't get dark on summer evenings until around 9pm - leaving you more time to explore. You can hike through hidden pine trails, taste the sun-ripened summer berries and watch eagles swooping over the rushing rivers. Make the most of your visit as a luxurious train carries you from one spectacular Canadian hotspot to the next.
** The Great Outdoors** – The warm weather is ideal for hiking, camping, fishing, golfing and other outdoor pursuits.
** Festivals Galore** – Canadians celebrate the season with plenty of lively events, including the Canada Day fireworks on July 1st.
** Long Summer Days** – A late sunset gives you more hours in the day for sightseeing, wildlife watching or simply admiring the view with a glass of wine.
Train Experiences
These are some suggested train experiences for your Canadian adventure
Rocky Mountaineer
Daylight Train
The Rocky Mountaineer connects British Columbia and Alberta, with stops in Jasper, Lake Louise, Banff, Vancouver, Whistler, Quesnel and Kamloops. The train runs from mid-April until mid-October. The Rocky Mountaineer is a daylight only train designed so that passengers can experience the most spectacular views and optimal photo opportunities.
Recommended Summer Train Tours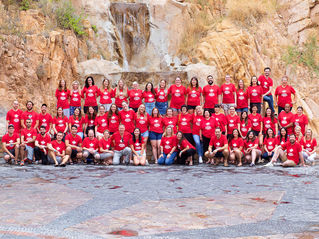 Ready to start planning your Canadian journey?
Here at Fresh Tracks Canada, we have gourmet globetrotters, tranquil train-travellers, bold backpackers, and nature lovers. But what ties us together is that we're all passionate travellers. When we're not helping people plan vacations to Canada, we're getting together to plan our own adventures.
True North Newsletter
Sign up for vacation inspiration, insider tips, exclusive offers and more.