Rocky Mountaineer GoldLeaf Service
The best way to see Canada's Rocky Mountains is aboard the Rocky Mountaineer Train. The award-winning sightseeing train has been taking visitors to the Rockies since 1990. Its GoldLeaf class, the ultimate luxury experience, is the highest tier of service on the train.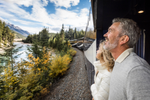 In Rocky Mountaineer GoldLeaf, guests have access to a glass-dome train car with a dining area and outdoor viewing vestibule. When travelling in this class, you won't have to take your eyes off the perfect views. The train slows down at noteworthy landmarks, giving you time to snap photos and soak up the scenery.
A crew of hosts and a culinary team provide you with the same level of service you would expect at a five-star restaurant. But how many restaurants have ever-changing views? On a Rocky Mountaineer journey, there is always something new to see. Snow-capped mountain peaks, rushing rivers, and cascading waterfalls.
Rocky Mountaineer is a once-in-a-lifetime train experience. The impeccable onboard service is one small part of what makes it so memorable. There's also jaw-dropping scenery and exciting tours and activities. Not to mention the friendly Canadians you'll meet along the way! It all adds up to an unforgettable train vacation.

Keep reading or chat with one of our local travel experts. We're passionate about Canada and can help you at any stage of your vacation planning.
Get in touch
Experience the best of the Canadian Rockies in six days! Ride the famous Rocky Mountaineer train and take time to explore the town of Banff and the beauty of Lake Louise. GoldLeaf is in the Deluxe level of this trip.
If you want to go on more than one Rocky Mountaineer train journey, this circle tour is for you. Travel along two daylight rail routes, twisting past steep peaks and awe-inspiring valleys. Spend five days on the train and discover Whistler, Jasper, Lake Louise, and Banff. Start and end your vacation in Vancouver. GoldLeaf is in the Superior and Deluxe levels of this trip.
This 11-day itinerary combines two bucket-list train experiences. Travel on a cross-country sleeper train between Jasper and Toronto. Relax on the Rocky Mountaineer daylight train between Vancouver and the Rockies. See turquoise alpine lakes, jagged mountain peaks, rolling farmland, vibrant cities, and more. A fantastic tour that shows you how diverse Canada is. GoldLeaf is in the Deluxe level of this trip.
Get a brochure
Includes sample trip itineraries, route maps, and insider tips.
Get Your Brochure
Have a question?
We can answer any questions or make suggestions.
Schedule a Call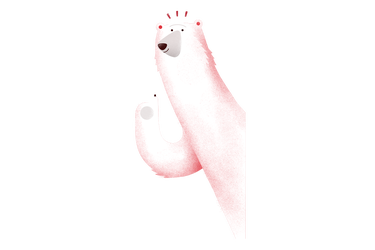 What's
included in Rocky Mountaineer
GoldLeaf
Service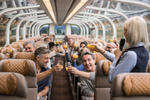 GoldLeaf is the highest level of service on the Rocky Mountaineer train.
GoldLeaf service features:
Pre-assigned seating on the upper level of a bi-level glass-dome train car

Glass-dome windows with 70% UVA and UVB protection

Breakfast and lunch served in the lower-level dining room

All snacks, alcoholic and non-alcoholic drinks

A large exclusive outdoor viewing platform

Engaging Rocky Mountaineer hosts who tell stories about historic sites, scenery, and wildlife

Up to four hosts and a culinary tea

Luggage delivery to your accommodation in Kamloops or Quesnel
In GoldLeaf, guests travel in a bi-level glass-dome train car. Seating is above with a dining area below. The upper level features pre-assigned reclinable seating with ample leg room. The full glass-dome windows allow you to see over the dense pine forest. Enjoy expansive 360-degree views of the mountain peaks. You can relax in your seat as you move towards your destination, and you won't miss any of the scenery.

The lower-level dining room is a sophisticated "restaurant on rails." Tuck into three-course gourmet meals and try award-winning Okanagan wines. Since Rocky Mountaineer trains run during daylight, you'll have breakfast and lunch onboard. The friendly staff can cater to your cravings. Relax with a hot cup of coffee in the morning, an afternoon snack, or a chilled glass of Chardonnay.
GoldLeaf
Train Routes and Journey [with Maps]
The Rocky Mountaineer only runs between April and October to take advantage of the daylight. These views are too good to miss during the darkness of winter! The train travels slowly, at 35 miles per hour, so that wildlife isn't frightened away. You can spot bighorn sheep, black bears, grizzlies, elk, and other creatures from the train.
Unlike other Canadian train experiences, the Rocky Mountaineer is not a sleeper service. It will stop every night at a city along the way, where you can rest in a comfortable hotel. The route is fixed so overnight stops are always for one night. Though, you can add extra nights to the start or end of your tour. You can even combine the Rocky Mountaineer with another travel experience, like an Alaskan cruise.
There are several Rocky Mountaineer GoldLeaf train routes to choose from. Routes can be taken in either direction. For example, you can do Rocky Mountaineer GoldLeaf Banff to Vancouver or Vancouver to Banff. The train travels approximately 280 miles (450 kilometres) per day.
1. First Passage to the West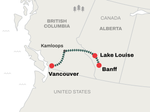 This route takes two full days and carries passengers between Vancouver and Banff. There is an overnight stop in Kamloops, a city in British Columbia's interior. The train travels through valleys, past farmland, forests, and lakes. It crosses the Continental Divide between British Columbia and Alberta. Points of interest along the way include the place where the last spike was added to the railway in 1885. Kicking Horse Canyon and Spiral Tunnels are other highlights.
2. Journey Through the Clouds
This two-day train route is between Vancouver and Jasper. There is an overnight stop in Kamloops. The train travels along the Fraser River and past the Monashee and Cariboo Mountains. It crosses the Continental Divide and takes Yellowhead Pass through the mountains. Memorable sights on this journey include Pyramid Falls, and Mount Robson, the highest peak in the Canadian Rockies.
Explore: Canadian Rockies Train Trips
3. Rainforest to Gold Rush
This route between North Vancouver and Jasper spans three days. Overnight stops are in Whistler and Quesnel. The train travels along the Sea to Sky corridor, past Howe Sound and the Coast Mountains. Then, it heads into northern British Columbia before entering the Rocky Mountain Trench. Here, steep mountains surround you. This route is full of dramatic scenery and Gold Rush history.
Rocky Mountaineer
GoldLeaf
vs
SilverLeaf
Service
Which is the best option for your Canadian train getaway? To help you decide which level of service is perfect for you, here's a quick comparison between GoldLeaf and SilverLeaf.
GoldLeaf

SilverLeaf

Views

You'll have access to the bi-level glass-dome observation car, which offers 360-degree views. Since the carriage is higher, you'll be able to see above the treeline. You'll have access to the exclusive outdoor viewing platform.

You'll have oversized picture windows next to your seat for enjoying the views.

Meals

Meals will be served in a separate dining car on the lower level of the carriage.

You'll order from an a-la-carte menu offering three-course meals, snacks, and drinks.

You'll be served delicious meals at your seat.

Service

Your every need is taken care of by 3-4 hosts per coach, as well as a full culinary team.

You'll enjoy the friendly service of 2 hosts and one culinary team member per coach.
Both Silverleaf and GoldLeaf include:
complimentary alcoholic and non-alcoholic beverages

entertaining commentary

baggage handling in Kamloops and Quesnel
Rocky Mountaineer
GoldLeaf
Seating Plan
In GoldLeaf, your seat is on the upper level of the bi-level glass-dome train car. Seats are reclinable and can turn 180 degrees, so families or groups of four can face each other. There are 72 seats in each GoldLeaf car, with two on each side of the aisle, so a total of four seats in each row. The lower-level dining room can seat 36 people at a time, so meals are served in two sessions.
Your seat is pre-assigned and listed on your boarding pass, which is given to you by Rocky Mountaineer when you check in. You will have the same seat for both days of your Rocky Mountaineer train journey.
Rocky Mountaineer
GoldLeaf
Menu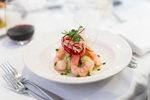 Imagine gliding through Canada's most stunning landscapes in the sophisticated dining room. Tuck into a fresh fillet of B.C. salmon and have a glass of crisp Okanagan white wine. As you enjoy your meal, listen to stories of the early settlers who traveled this route many years ago.
The award-winning chefs onboard the Rocky Mountaineer make it feel like you are dining in a high-end restaurant. All meals are served in the exclusive GoldLeaf dining room on your dome coach, where you can relax, socialize and watch the wilderness go by.
The seasonal menu features ingredients sourced from the regions you'll travel through — from fresh B.C. Salmon to Alberta beef and more.
Start your day with a hot cup of coffee and a fresh breakfast. Enjoy a classic eggs benedict, smoked salmon avocado toast, or freshly baked pastries and seasonal fruits.
Lunch is a three-course culinary feast with delicious B.C. wines. Mains could include chicken paillard, beef shank ragout, or a Moroccan cauliflower bowl. Don't forget to leave room for the chef's daily dessert creation.
The menu varies by rail route and day. The dishes listed above are from Rocky Mountaineer's sample menu and should give you an idea of what to expect. Rocky Mountaineer can cater to dietary requirements and allergies with advance notice.
Rocky Mountaineer
GoldLeaf
Dress Code
Plan to dress "smart casual" onboard the Rocky Mountaineer. Although the meals are superb, the atmosphere is generally informal.
The key to dressing for this trip is layers, layers, layers. The temperature fluctuates throughout the day, and you'll travel through various climate regions. The weather can be cool when you're high in the Rockies, yet several degrees warmer as you pass through a desert region in the interior of B.C. Wearing several light layers (that you can remove or add as needed) will ensure you are comfortable for the entire journey.
You might need a sweater or a light jacket even while on the train — just in case you find the air conditioning to be a little bit too chilly. You'll also want to bring sunglasses and a hat for those sunny day excursions or sightseeing in the glass dome car.
Comfortable, flat-soled shoes are recommended for the spiral staircase up to the glass dome observation car and the natural movement of the train. (Also, you might want to take a hiking excursion during the trip!)
Remember that you will not have access to your checked luggage once you're on the train, so you must pack everything you need for the journey in your carry-on baggage.
About Rocky Mountaineer
GoldLeaf
Hotels
As the Rocky Mountaineer is not a sleeper train, you will disembark each night and stay at a hotel.
At Canadian Train Vacations, we will plan all your hotels for your holiday in Canada. We will listen to your preferences and requirements and find the perfect hotels for you. Typically, we pair GoldLeaf on the Rocky Mountaineer with four- or five-star hotels. These properties often have fantastic restaurants, high-end amenities, and views of nearby scenery.
An exception to the above is the Rocky Mountaineer stopover destinations. In Kamloops and Quesnel, the hotels are moderate two- or three-star properties. Accommodation in these locations is assigned to guests by Rocky Mountaineer directly.
We felt like a king and queen and we were definitely spoiled
We would like to thank you again for the surprise champagne and chocolate covered strawberries. That really started off our trip. We would like to thank you for our wonderful vacat... 

Why book your train journey in Canada with Canadian Train Vacations?

We take care of all the details
You want to relax and enjoy your trip, not get overwhelmed by the planning. Let us make all of the bookings for you, including rail tickets, hotels, excursions and activities, meals and transfers.

Independent travel with expert support
Enjoy local expertise and guidance with a personalized itinerary. Your preferences and needs are our priority. We take care of you from the moment you land until the moment you leave.
Get help when you need it
You'll receive the inside scoop before you even leave home. And you can relax during your vacation because we're only a phone call away if you have any questions while you're in Canada.
Frequently Asked Questions
If you still have questions about the GoldLeaf experience on Rocky Mountaineer, explore our FAQs.
What is GoldLeaf service on Rocky Mountaineer?
GoldLeaf is the highest level of service offered on the Rocky Mountaineer train in Canada. GoldLeaf is a luxury experience. You travel in a bi-level glass-dome car and enjoy meals in a dining room on the train.
How much is GoldLeaf Rocky Mountaineer?
Rocky Mountaineer GoldLeaf costs vary. The price depends on the train route, hotels, availability, and excursions.
The deluxe level of our Essential Rockies by Rail tour includes GoldLeaf. Pricing for this starts from $5,390 USD per person. Contact one of our Vacation Advisors for a personalized quote.
Is Rocky Mountaineer GoldLeaf worth it?
Rocky Mountaineer GoldLeaf service is worth the upgrade from SilverLeaf. In GoldLeaf, you will travel in a bi-level glass-dome train car. It's an incredible experience. You have your seat and panoramic views upstairs and a dining room downstairs.
Which is the best side to sit on the Rocky Mountaineer?
There is no best side to sit on the Rocky Mountaineer. Both sides of the train offer beautiful views of the passing scenery. In GoldLeaf, your seat is in a glass-dome train car where the ceiling is also glass, so you have uninterrupted views no matter where you are.
Is GoldLeaf service right for me?
If you are looking for a luxury train experience in Canada, then GoldLeaf service is right for you. You'll enjoy panoramic views, an exclusive dining room, an outdoor viewing area, and more as you travel to or from the Canadian Rockies.
When did GoldLeaf launch?
Rocky Mountaineer GoldLeaf launched in 1995.
Current Promotions
Sign up for special offers, monthly Canadian Insider tips, and vacation inspiration.