Lilting Celtic music fills the air of a lively pub. A whale breaches the surface of the water, giving you a picture-perfect memory of your trip. The nearby lighthouse turns lavender in the glow of the morning sunrise. This is just a taste of what you'll experience on one of the best Nova Scotia train tours.
Stunning seascapes, local storytellers and lively music come together to make Novia Scotia and the Maritimes region one of the most popular destinations in Canada. Take the VIA Rail Ocean Train from Montreal to Halifax to experience the unique culture of Canada's East Coast while enjoying comfort and great service. From the tranquil beauty of Cape Breton to the sparkling waters of Chaleur Bay, touring the Canadian Maritime provinces is always a memorable adventure.
Canadian Train Vacations has travel insiders on hand to help you put together the vacation package of your dreams. Whether you're looking for Novia Scotia tours for seniors or outdoor adventures that are accessible from a Nova Scotia train route, we're here to help plan every aspect of your trip.


Keep reading or chat with one of our local travel experts. We're passionate about Canada and can help you at any stage of your vacation planning.
Get in touch
Quick Facts About Nova Scotia
Nova Scotia is the place for you if you love the sea — there's no point in the entire province that is more than 60km from the coast.
The province of Nova Scotia is home to five UNESCO World Heritage Sites and two national parks.
One of the trains that travels to Halifax is VIA Rail's Ocean, which is the oldest continuously operated named passenger train in North America (inaugurated in 1904).
Thanks to the weather-moderating properties of the sea, the climate is quite mild and doesn't get as cold as other parts of Canada.
#1 Travel tip: Explore Halifax's waterfront
Halifax is home to one of the world's longest urban boardwalks. It spans the 2.5 mile length of the waterfront and makes for a great day of exploring the city.


Louise Weiss
Director of Legendary Hospitality
Get a brochure
Includes sample trip itineraries, route maps, and insider tips.
Get Your Brochure
Have a question?
We can answer any questions or make suggestions.
Schedule a Call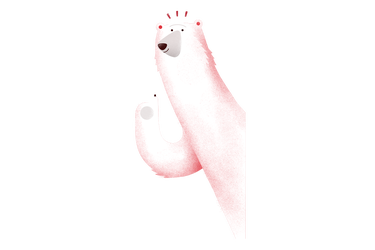 Nova Scotia Train Experiences
These are some suggested experiences for your Canadian adventure.
The Ocean Train
On board the Ocean Train you'll travel from the French-speaking province of Quebec, through the blissful backdrop of lighthouses and seascapes in the Canadian Maritime Province of Nova Scotia before reaching your final destination of Halifax. As you relax on board, you'll see tiny communities along your route, representing French Canadian, Acadian, Celtic and English heritages.
Sleeper Train
There are two train routes in Canada that allow you to sleep on the train. Travel between Vancouver and Toronto on the Canadian, with stops in Jasper or Winnipeg, or travel the East Coast of Canada on The Ocean Train from Montreal to Halifax. Both sleeper train routes are available all year long. Some sleeper trains in Canada are equipped with special panoramic viewing cars to provide you with the best view of the scenery day or night.
5 Reasons to Take a Vacation to the Canadian Maritimes
It's unlike anywhere else in Canada. Canada's Atlantic Coast is so different from any other region that it might as well be its own country. The buildings are older, the streets are narrower and even the accent is different. Plus, the spirit of l'Acadie is strong here - the adventurous French settlers who claimed Nova Scotia as their home in the 17th century.
The seafood is divine. The fruits of the sea are embraced in Nova Scotia's cuisine - caught fresh and served up with love and creativity. You'll see Atlantic salmon, Digby scallops and lobster served up on restaurant menus. (In fact, did you know that the world's largest recorded lobster was caught off the coast of Nova Scotia in 1977? It was 44 pounds and thought to be at least 100 years old!)
The arts are celebrated with a passion. There must be something in the Atlantic breeze that inspires creativity because this region has a wonderfully strong culture of music, art and literature. The scenic Cabot Trail has an established loop of artisan studios to visit, featuring photographers, potters, glassmakers, wood carvers and more. Plus, you can enjoy local live music at pubs and concert halls throughout the area.
There's so much history here. Nova Scotia was one of the first established colonies in Canada and this region has a diverse history of Celtic, Arcadian, aboriginal and African cultures. Dating back even further, the Mi'kmaq people have lived here for thousands of years. Visit the Southwest Nova Biosphere Reserve, where you can learn about 10,000 years of Mi'kmaq history. Nova Scotia's original residents have done a remarkable job of preserving their unique culture, art, language and stories.
East Coast hospitality is second to none. The people of Canada's East Coast are known for their friendliness, humour and fun-loving nature. Conversations will start up anywhere and soon you'll have plenty of new friends to visit on your next trip.
#2 Travel tip: Try the wine
Nova Scotia's burgeoning wine regions of Annapolis Valley, Gaspereau Valley, South Shore, and the Malagash Peninsula mean there are local varietals to sip while you're there.


Athena McKenzie
Managing Editor
Places to Visit on Nova Scotia Train Trips
Highlights of Halifax
The capital of Nova Scotia offers a thriving arts scene, excellent restaurants, peaceful manicured parks and a beautiful waterfront to explore. Stroll along the harbour, listen to live Celtic music and enjoy what this wonderful little Eastern city has to offer.
When to go: September-October is a great time to visit Halifax. The summer crowds are gone, but the weather is still pleasant and many festivals bring the city to life.
The highlight: Visit the fascinating Canadian Museum of Immigration at Pier 21 and learn the many stories of Canada's version of Ellis Island.
Recommended trip: The Canada Eastern Rail Classic includes a tour to Halifax and Peggy's Cove.
Highlights of Lunenburg
With its narrow streets and brightly painted buildings, Lunenburg is a Nova Scotia fishing village that almost looks too charming to be real. The UNESCO World Heritage Site was the first British settlement outside of Halifax. It's walkable, packed with great restaurants, quirky shops and makes a great day trip from Halifax.
When to go: For the best weather, visit between July and September.
The highlight: Taste Lunenburg's rum history at the Ironworks Distillery, located in a marine blacksmith's shop dating back to 1893.
Recommended trip: Ask our Canadian trip experts about adding on a Lunenburg day trip while you are in Halifax.
Highlights of Peggy's Cove
This tiny fishing village (population 35) attracts nearly a million tourists per year – drawn to the glow of the iconic lighthouse standing proudly on a craggy shore. The most photographed lighthouse in Canada, it's an icon of local marine heritage.
When to go: Visit during shoulder season (late spring or early fall) for fewer crowds but still pleasant weather.
The highlight: Sink your toes into the sand of Bayswater Beach Provincial Park, a peaceful place to relax and enjoy a picnic.
Recommended trip: The Canada Eastern Rail Classic includes a tour to Peggy's Cove.
Thank you for doing your part in making it a wonderful trip
We have returned from our wonderful trip to Halifax from Montreal and wanted you to know how much we enjoyed it. One of the highlights was the guided tour in Halifax and surroundin... 

Ursula, William and Heather
PA, USA
Why book your train journey in Canada with Canadian Train Vacations?


We take care of all the details
You want to relax and enjoy your trip, not get overwhelmed by the planning. Let us make all of the bookings for you, including rail tickets, hotels, excursions and activities, meals and transfers.


Independent travel with expert support
Enjoy local expertise and guidance with a personalized itinerary. Your preferences and needs are our priority. We take care of you from the moment you land until the moment you leave.

Get help when you need it
You'll receive the inside scoop before you even leave home. And you can relax during your vacation because we're only a phone call away if you have any questions while you're in Canada.
Frequently Asked Questions
All-inclusive Nova Scotia rail vacations are one of the best ways to enjoy everything Nova Scotia has to offer. Panoramic viewing cars, delicious meals and stellar service are just a few of the benefits of travelling to Nova Scotia by train.
Yes! The Ocean Train runs from Montreal to Halifax, making it easy to visit the Canadian Maritimes.
The cost of a train trip from Toronto to Nova Scotia depends on several factors, including the number of days included and what level of service you select. Prices range from $3,080 USD per person to $9,980 per person for train vacations lasting from 8 to 19 days. These trips include stops in multiple cities.
The Ocean Train travels from Montreal to Nova Scotia, so you'll need to take the Canadian Train from Vancouver to Montreal first. Train vacations including these routes typically cost anywhere from $3,080 USD to $9,980 USD per person. The total cost of a Nova Scotia train vacation depends on the accommodations you select, the number of excursions you add and the level of train service you want.
About the author: Athena McKenzie is the Managing Editor at Fresh Tracks Canada. An experienced lifestyle journalist, she has written about travel, design, arts and entertainment. Her work has appeared in The Globe and Mail, Toronto Star, Zoomer Magazine, Elle Canada and... Read more
Current promotions
Sign up for special offers, monthly Canadian Insider tips, and vacation inspiration.