VIA Rail Prestige Class is an exciting level of elegance and premium comfort on The Canadian sleeper train. Travellers enjoy an all-inclusive service experience. In Prestige class, you'll get personalized service from a dedicated Prestige Concierge. You'll also stay in a spacious cabin with extra-large picture-windows, flat screen tv, and private washroom with shower.
You can see some of the most amazing terrain in North America on The Canadian train. Travel across the rugged Canadian Shield, past endless Prairie fields and the towering Canadian Rocky Mountains. This is a bucket-list trans-Canada trip, and Prestige Class is the best way to experience the journey.
Popular VIA Rail Prestige Class Trips
Look through our vacations featuring VIA Rail Prestige Class to find the perfect train journey to suit your interests.


Keep reading or chat with one of our local travel experts. We're passionate about Canada and can help you at any stage of your vacation planning.
Get in touch
The Canadian Prestige Journey includes luxury, personalized service from start to finish. Enjoy private airport transfers, private tours in your stopover destinations and — of course — Prestige Class on VIA Rail's sleeper train between Jasper and Toronto. You'll also discover Jasper and Banff national parks and the best of the Canadian Rockies.
Miles covered on train: 2,762
Days on train: 4
Nights on train: 4
Canadian Cross Country Journey
On this trip, sleep onboard The Canadian train for four nights as you travel across the country, from Vancouver on the West Coast to Toronto in Eastern Canada. Spend four days admiring the changing scenery and tasting locally inspired cuisine on the train. Choose to explore Vancouver and Toronto on small group tours.
Miles covered on train: 2,762
Days on train: 4
Nights on train: 4
Canadian Cross Country Journey in Winter
Take a sleeper train across Canada during winter and see the snowy Canadian Rockies. In Toronto, choose to visit Niagara Falls shrouded in ice, and in Vancouver, explore the local rainforest and surrounding mountains. With two hotel nights in each city, and a four-night train journey, this is the perfect trans-Canada winter adventure.
Miles covered on train: 2,762
Days on train: 4
Nights on train: 4
Download a brochure
Get inspired with sample itineraries, train information, route maps, and travel advice from our local experts.


What's
included in the Prestige Class Cabin
Available between Toronto and Vancouver, Prestige Class is a luxury experience. This unparalleled encounter with nature comes with personalized attention. It's an inspiring way to admire Canada's beautiful landscapes. Enjoy attentive, personalized concierge service throughout your trip. Priority reservations for onboard dining and priority boarding at the train station gives Prestige Class travellers complete peace of mind. Savour the all-inclusive treatment, with refined dining and complimentary drinks service.

Features of Prestige Class:
Personalized concierge service throughout your train journey

The Prestige Sleeper cabin, which is 50% larger than the cabin for two in Sleeper Plus class, for the duration of your train journey

Priority reservations in the dining car

Delicious meals prepared by onboard chefs every day (breakfast, lunch, dinner)

Pre-dining appetizers and snacks, arranged by your Prestige concierge

All alcoholic and non-alcoholic beverages, hot and cold drinks

Access and reserved seating in the Prestige Park Car, which is an excellent viewing area

Complimentary bar service, snacks, and activities in the Prestige Park Car

Access to the Skyline Car, another viewing area

Priority boarding and priority check-in at major stations

Access to Vancouver and Toronto station lounges

Baggage registration service
Included in the Prestige Class Cabin:
A comfortable sectional couch, facing an extra-large picture window for incredible views (this is the daytime cabin set up)

A fold-down bed for two with turndown service (this is the evening cabin set up)

Private washroom with wash basin, shower, and toiletries

A flat-screen TV with video selection

Small cooler cabinet/mini bar that can be stocked with a selection of beverages
Not Included:
Prestige Class is VIA Rail's premium service, so it includes all The Canadian train has to offer. Wi-fi is not included, as there is no wi-fi and limited cell service on the train.
Gratuities are not included. All gratuities are at your discretion, so feel free to tip your server in the dining car and the agent responsible for your cabin in the sleeping car. Note: the crew does change several times on the journey between Vancouver and Toronto.
Explore: VIA Rail Vacation Packages
#1 Travel tip: Relax in the Park Car
For the best views, head to the Prestige Park Car — choose from the upstairs dome section or the downstairs bullet lounge, both areas have large windows and comfy seats.

Hannah Poaros-McDermott
Travel Writer and Senior Content Coordinator
The Canadian Train Prestige Class Journey [with map]
The Canadian train travels from Toronto to Vancouver, or from Vancouver to Toronto. Stops include Winnipeg, Edmonton, and Jasper. The route traverses five provinces over four days and four nights. This is the only passenger sleeper train that goes across Canada. You can travel in Prestige Class in either direction.
VIA Rail's Prestige Class Interiors and Photos
The Prestige Cabin is more elegant and spacious than the Sleeper Plus Cabin for two. In fact, it is 50 percent larger.
Instead of the armchairs that are featured in Sleeper Plus cabins, inside the Prestige Cabin, there is a modular L-shaped leather sofa which faces an extra-large window. During the evening, this sofa is changed into a murphy bed for two, which also faces the window. This is great for couples who would like to share a bed and not climb into the upper bunk of a Sleeper Plus cabin.
The Prestige Cabin also features a mini-fridge stocked with beverages, a flat-screen TV with videos, and a power outlet. The heated cabin floors maintain a comfortable, constant temperature. There is also a small private washroom with a shower, wash basin, fresh towels, and amenities. There is a small shelving space and a thin, long hanging cupboard where you can hang up a few clothing items. There are also coat hooks on the back of the door.
Though the Prestige Cabin is larger than the Sleeper Plus cabins, it is still smaller than a hotel room. When travelling on The Canadian train, you should only bring small carry-on suitcases and personal items into the cabin with you. Your large luggage items will be checked in at the train station. There is limited space in the hallways and cabins of the train, and large luggage is difficult to manoeuvre in these narrow spaces. The less amount of luggage you bring onto the train, the more comfortable your onboard experience will be.
The cabin is the perfect place to relax with a book, play a game, sleep, and gaze at the beautiful scenery outside your window. It offers complete privacy and comfort, so you can arrive at your destination feeling refreshed. You can even enjoy breakfast in bed if you do not want to go to the dining car — ask your Prestige concierge to arrange this.
Our VIA Rail Prestige Class photos on this page show the interior of the cabin and the different train cars.
#2 Travel tip: Perks of Prestige Class
In Prestige class, you'll get priority boarding, priority check-in and access to Vancouver and Toronto station lounges. So, you can start relaxing before you even step onto the train!


Louise Weiss
Director of Legendary Hospitality
About Prestige Class Menu
The VIA Rail Prestige Class menu includes main meals (breakfast, lunch, and dinner) served in the dining car. The 1950s vintage dining car features tables with white tablecloths, flowers, menus, and elegant table settings. It is essentially a restaurant onboard the train.
Enjoy three-course gourmet meals for lunch and dinner. There are always options to choose from, including a meat dish, a fish dish, and a vegetarian dish. These meals on The Canadian train are cooked by onboard chefs and are made using fresh Canadian ingredients. You can enjoy a glass of local beer or wine with your meal. There is a range of hot and cold beverages available. All drinks are included in Prestige Class. Guests with special diets, allergies and other requirements can request special meals in advance.
Both Prestige Class and Sleeper Class guests are served their meals in the dining car. It is likely you will be seated with other passengers during meal service. This is a great way to make friends on the train and share your Canada travel stories.
Prestige Class passengers will have priority reservations for meals in the dining car. To accommodate all Sleeper Plus and Prestige guests, there is more than one seating per meal. In Prestige Class, let your attendant know if you prefer to eat in the earlier or later seating.
In Prestige Class VIA Rail, you can ask your Concierge for extra drinks and snacks if you get peckish. Before main meals, there is an additional appetizer service for Prestige guests, too. There also is a bar and lounge area in the Prestige Park Car where you can order drinks. You won't go hungry in Prestige Class, no matter what your dietary requirements are!
Prestige Class Compared with Sleeper Plus and Economy Class
Wondering why you should pick Prestige Class over Sleeper Plus or Economy? Here's a quick comparison.
| | | | |
| --- | --- | --- | --- |
| | Prestige Class | Sleeper Plus Class | Economy Class |
| Accommodations | Spacious cabin with L-shaped leather sofa in the day, a large lower bed for two at night | Cabins for one or two with comfortable seating in the day, and fold-down upper and lower bunks at night | A reclining seat only |
| Washroom | Private washroom with shower in the cabin | Access to a public shower (one per car) | No access to a shower |
| Food and beverages | All meals in the dining car included. Alcoholic and non-alcoholic beverages and snacks included | All meals and non-alcoholic beverages in the dining car included. Alcoholic beverages available for purchase | No food or drink is included. Light meals, and beverages are available for purchase |
| Before the train | Priority boarding and priority check-in at major stations | Priority boarding | Normal boarding |
| Station Lounge Access | Access to the station lounges before departure and upon arrival | Access to the station lounge before departure | No access to the lounge |
| Onboard Experience | Unrestricted access to Park Car and other viewing cars, like the Skyline Car | Access to the Park Car (specific times only during peak season), and other viewing cars, like the Skyline Car | Access to the Skyline Car only |
| Extra services | Concierge and turndown service | N/A | N/A |
Best time to travel in Prestige Class
Every season is a good season to experience Prestige Class. The best time to travel in Prestige Class depends on what Canadian scenery you'd like to see. Summer is the most popular time for travellers to embark on an across Canada trip, due to the pleasant weather and longer daylight hours. Winter provides a magical experience. Snuggle up in your Prestige Cabin, travel past snow-capped mountains and watch flurries fall outside your window.
The accomodations, food and staff were really great
Our expectations were fully met. The accommodations, food and staff were really great. We had several delays on our flights, but the train experiences were fantastic. Since we are... 


Why book your train journey in Canada with Canadian Train Vacations?


We take care of all the details
You want to relax and enjoy your trip, not get overwhelmed by the planning. Let us make all of the bookings for you, including rail tickets, hotels, excursions and activities, meals and transfers.


Independent travel with expert support
Enjoy local expertise and guidance with a personalized itinerary. Your preferences and needs are our priority. We take care of you from the moment you land until the moment you leave.

Get help when you need it
You'll receive the inside scoop before you even leave home. And you can relax during your vacation because we're only a phone call away if you have any questions while you're in Canada.
Frequently Asked Questions
How much does the VIA Rail Prestige Class cost?
The cost of a Prestige Class trip varies and depends on the departure date, season, and train route. Added excursions and hotels at the start and end of your trip are other factors that affect price.
As an example, the deluxe level of our Cross Country Journey includes Prestige Class and starts from $6,990 USD per person. Alternatively, our Prestige Journey trip is the complete luxury experience and starts from $17,590 USD per person. Please contact one of our Vacation Advisors to get a personalized quote and find out more about the VIA Rail Prestige Class price.
Most Canadian Train Vacations trips that feature VIA Rail's Canadian train can be customized to include an upgrade to Prestige Class. Don't hesitate to ask us about the price difference between Sleeper Plus and Prestige!
What is prestige class on the Canadian?
Prestige Class is the highest-class level on The Canadian train. It is a premium experience that features a spacious private cabin with a L-shaped sofa and a murphy-style bed. Meals and concierge service is included. Prestige Class is available between Vancouver and Toronto, or Jasper and Toronto.
What size is the bed in VIA Rail Prestige Class?
It is a double bed, so can sleep two people. This is the largest bed size on a VIA Rail train.
Is Prestige Class better than First Class?
There is no "First Class" on VIA Rail trains. Prestige Class is a luxury all-inclusive experience on The Canadian train (between Vancouver and Toronto) and is VIA Rail's highest level of service. If you usually travel in First Class or Business Class, then Prestige Class might be right for you.
Can you bring food on VIA Rail Prestige Class?
You can bring your own food and drink onto the train, though all meals are included in Prestige Class so you may not need to. Snacks and drinks are served to you by your own concierge in between mealtimes. This is one of the many perks of choosing Prestige Class.
Can you shower on VIA Rail?
You can shower on VIA Rail's overnight trains, including The Canadian. For Sleeper Plus passengers, there are public showers spread out across the train cars. For Prestige passengers, Prestige cabins include a private ensuite with shower. It is important to note that the ensuite washrooms in Prestige cabins are small, and so, the shower area is also small. Towels and soap are provided for your convenience.
About the author: Hannah Poaros-McDermott is the Senior Content Coordinator at Fresh Tracks Canada. She has previously written for and shared her local knowledge in Where Vancouver, Where Whistler, and Essential Vancouver magazines. Originally from the UK, Hannah travelled... Read more
Discuss your Canadian train vacation with a local travel expert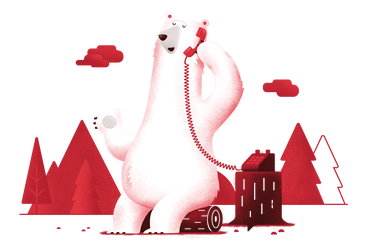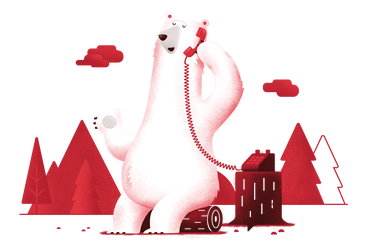 Current promotions
Sign up for special offers, monthly Canadian Insider tips, and vacation inspiration.