Climb aboard VIA Rail's Ocean Train and get ready to embark on the adventure of a lifetime. This historic Montreal to Halifax train started out as The Ocean Limited in 1904, offering service during the summer months.
The VIA Rail Ocean route is still in operation today, spanning more than 800 miles and giving passengers access to some of Canada's most desirable destinations. The Ocean also offers several service levels, giving you complete control over your experience. Enjoy breathtaking views of the Canadian coast, relax in a private sleeper cabin and linger over wine in the dining car.
Canadian Train Vacations has travel experts available to create an itinerary that's perfectly tailored to your interests. We take care of the little details so that all you have to do is board the train, settle in and enjoy your journey.


Keep reading or chat with one of our local travel experts. We're passionate about Canada and can help you at any stage of your vacation planning.
Get in touch
The Canada Coast to Coast itinerary takes you from ocean to ocean, travelling between Vancouver and Halifax. Travelling Eastbound, you have a day to explore Vancouver before you board the Rocky Mountaineer to head to Kamloops, Lake Louise and Banff. After a day travelling along the famed Icefields Parkway to Jasper, you'll hop on the iconic VIA Rail Canadian Train and head east toward Toronto, passing through serene Canadian prairies along the way. After time in Toronto and a trip on the corridor train to Quebec City and Montreal, you'll board the Ocean train to Halifax. This top trip gives you access to the best of Canada, from five-star restaurants to miles of coastline.
Miles covered on train: 3,240
Days on train: 5
Nights on train: 4
If you're looking for a shorter trip, the Canada Eastern Rail Classic hits all the highlights of Eastern Canada. Your journey begins in Montreal, where you'll have the opportunity to take a private food tour or explore the Old City on your own. The next stop is Quebec City, home to cobblestone streets and 17th-century architecture. Finally, you'll board the Ocean Train, travel through Nova Scotia and New Brunswick, and arrive in Halifax, the crown jewel of the Canadian Maritimes. The Canada Eastern Rail Classic itinerary features 1 day and 1 night of train travel.
Miles covered on train: 835 
Days on train: 1
Nights on train: 1
Get a brochure
Includes sample trip itineraries, route maps, and insider tips.
Get Your Brochure
Have a question?
We can answer any questions or make suggestions.
Schedule a Call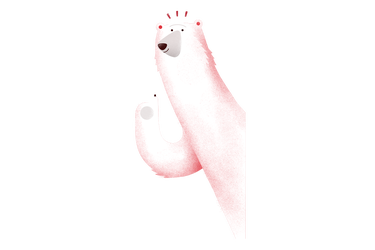 VIA Rail Ocean Train Canada Routes and Maps
If you've never travelled via VIA Rail, The Ocean is a real treat. The route begins in Montreal, a vibrant city that serves as one of Canada's economic and cultural centres. You'll have plenty of time to relax, as the first 12 hours of the journey cover dinner and overnight. In the morning, you'll wake up in New Brunswick. The Ocean train route goes through Moncton, a New Brunswick City that lies near the Acadian Coast.
As the train moves east, the scenery only gets more beautiful, with the last leg from Moncton to Halifax taking you past miles of magnificent coastline. You'll cross into the province of Nova Scotia usually just after lunch. When you arrive in Halifax, breathe in the ocean air and take a minute to appreciate the charm of the coastal city.
#1 Travel tip: plan your carry-on items
Larger luggage must be checked on the Ocean Train, but you are allowed carry on items. Be sure to keep your passports, medications and phone chargers on you. Do pack comfy clothes for the ride. Most people do dress in casual attire.

Katherine Foxcroft
Product Manager, Tours and Vacations
Service Levels on the Ocean Train
Ocean Train passengers have access to two service levels: Economy and Sleeper Plus. If you choose Economy, you'll sit in a comfortable seat for the duration of the trip and have a view of the scenery outside. Economy passengers also have access to the service car, the perfect place to stretch your legs, grab a snack or enjoy an alcoholic beverage.
There are a number of Sleeper Plus cabins on the Ocean train. Cabins for Two are the most popular. These cabins contain a seating area which converts to an upper and lower bunk. There's also a small private washroom with a washbasin and toilet. Some of the cabins have a shower. All necessary bedding and towels are provided. There are also two 120V power outlets. All your meals are served in the dining car and you have access to premium food and beverage options, such as regional specialties and high-quality wines from some of Canada's best wineries.
The Ocean Train Schedule
Ocean Train departures take place three days per week, on Wednesday, Fridays and Sundays. The train leaves Montreal at 7 p.m. Eastern time and arrives in Halifax at 5:51 p.m. Atlantic time the next day. That's approximately 22 hours of travel.
Quick Tips for Travelling on the Ocean Train
Operated by VIA Rail, The Ocean offers free Wi-Fi. Whether you want to update your travel blog or stay in touch with your family, you can do so right from the comfort of the train.

VIA Rail shares its tracks with a freight line, so don't worry if The Ocean train makes more stops than expected. These stops just give you more opportunities to take photos or head to the service car for something to eat or drink.

Download audiobooks or podcasts to listen to while you look at the scenery. We suggest something regionally inspired.

Do pack light when taking the train. You are allowed a carry-on item and a personal item, and you can check your larger luggage.
#2 Travel tip: Add time in Halifax
Your trip will include at least one day in this oceanside city, but there's a lot to see. Consider adding a couple nights to explore the nearby Cape Breton Highlands National Park, the wine regions, and the area's fishing villages.


Athena McKenzie
Managing Editor
What to Expect on the Ocean Train
When you board the train from Montreal to Halifax, settle in and get ready to have the time of your life. VIA Ocean Train Reviews often mention the quality of the service provided by crew members. Whether you need something to drink or have a question about the route, staff members are ready and willing to help.
If you book a cabin for two, then you have your own private space to sit back and relax. Each cabin has a separate toilet room. Economy class has reclining seats, so don't worry if you have to book Economy rather than Sleeper Plus. You can easily adjust your seat at different stages of the journey, ensuring you're comfortable as you travel from Montreal to Halifax.
The Ocean also has dining and lounge cars, giving you an opportunity to connect with other travellers during your trip. Sleeper Plus passengers enjoy guaranteed access to the restaurant car, while economy passengers are allowed to use the restaurant car when there's room available. The Ocean doesn't have a chef on board, so all meals are pre-prepared.
Places to Visit on the VIA Rail's Ocean Train
If you decide to take The Ocean train, Canada's best destinations are well within reach. The route includes Montreal, Quebec City, Moncton and Halifax. Each city has a little something for everyone.
Montreal
In Montreal, you'll have a chance to immerse yourself in French culture without having to travel all the way to France. The city has gourmet restaurants, museums and world-class theatre performances, making it the ideal destination for culture buffs. Montreal is also rather diverse, so if French food isn't your thing, you can pick up a sandwich at a Jewish deli or try a spicy curry at a local Asian restaurant.
Quebec City
When travellers arrive in Quebec City, one of the first things they notice is the cobblestone streets, a nod to the city's history. You'd never know that you're in Canada instead of Europe, as Quebec City is filled with sidewalk cafés, historic sites and Old-World charm.
Moncton
When you think of Canadian travel, you may not think of Moncton immediately, making it a bit of a hidden gem. Although it started out as a shipbuilding port, the city now has restaurants, museums and other attractions, making it the perfect place to explore.
Halifax
Your journey ends in Halifax, a coastal city in Nova Scotia. Although you're still in Canada, it's clear that Celtic traditions still play an important role. While you're in town, stop in one of the local pubs for a pint and a bit of traditional music, or take an excursion to a local lighthouse.
This was the best vacation we have ever experienced
We are extremely satisfied with Fresh Tracks - they are outstanding communicators, efficient, knowledgable, and answered every question we had. This was the best vacation we have ever experienced


Why book your train journey in Canada with Canadian Train Vacations?


Plan your trip with a Canadian Insider
You know that friendly character you met in the local café who told you to visit that well-kept regional secret which turned out to be the best part of your holiday? That's us.


Have everything organized for you
By this stage, you're already having dreams about mountains, moose and maple trees. We combine your personal preferences with our insider knowledge to save you hours of pointless internet trawling.

Get help when you need it
You'll receive the inside scoop before you even leave home. And you can relax during your vacation because we're only a phone call away if you have any questions while you're in Canada.
Frequently Asked Questions
The cost of an Ocean Train ticket depends on when you travel and which service level you select. By itself, a ticket costs between $200 and $500 USD. If you bundle a ticket on the Ocean Train route with hotel accommodations and excursions, your journey may cost $3,080 to $10,080 USD per person. Our packages include train tickets, hotel accommodations, tours, excursions and airport transfers.
The VIA Rail Ocean line departs from Montreal three times per week, making it easy to get to Halifax. If you're wondering why the Ocean Train schedule is so limited, it's because the entire journey takes 22 hours to complete. The train also stops in several cities to switch crew members.
Yes, The Ocean Train is still running. In fact, it's been operating for more than a century, giving travellers reliable access to Halifax. If you're concerned about train delays due to inclement weather, check the VIA Rail website to find out if The Train is running on the days you want to travel.
Yes. The Ocean Train route runs from Montreal to Nova Scotia, passing through Quebec City and Moncton along the way. The route ends in Halifax, which is known for its pristine coastline and Celtic traditions.
About the author: Louise Weiss is Director of Legendary Hospitality with Fresh Tracks Canada. Having worked in the Canadian travel industry for more than 25 years, she enjoys sharing her local expertise with visitors. She is based in North Vancouver and has spent time... Read more
Current promotions
Sign up for special offers, monthly Canadian Insider tips, and vacation inspiration.