Schedule a Call
Use the calendar below to schedule a consultation with one of our Canadian travel specialists to discuss and create your ideal trip plan.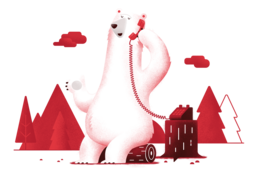 Already a customer?
If you are already a Fresh Tracks customer and wish to discuss your itinerary, please reach out to your Customer Experience Specialist at
Toll-free
1 844 440 2028
Speak to an Insider now
Want to connect with our Insiders right now? Give us a call using the toll free numbers below.
---
Monday–Friday

6:30am - 5:30pm
Saturday

8:30am - 4:30pm
Sunday

9:00am - 5:00pm
Can't thank you enough for all your detailed planning and advice
We had an absolutely wonderful trip! All the arrangements worked out perfectly. The train staff were wonderful. The dining car stewardess was particularly kind to my seventeen year...