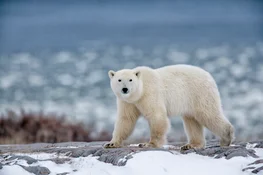 Canadian Train and Polar Bear Experience
Time on train
2 days / 2 nights
When to go
October-November
Your itinerary is personalized to suit your dreams and needs:
Decide your desired budget
Choose your own activities and experiences
Have all the details of your trip arranged for you
Experience the Rockies by Train and Churchill Polar Bears
Take a spectacular journey across the Canadian Rockies, then fly to Churchill, the heart of polar bear country. See polar bears in the wild on a specially designed Tundra Buggy. Learn more about the North during immersive tours, and experience a thrilling dog sled ride.

Highlights of your trip
The magnificent Canadian Rockies by train
See polar bears in their natural environment
22 person maximum on the Tundra Buggy
Exciting day activities
Fantastic wildlife photography opportunities
This trip is popular – book early!
Top experiences and features

Witness polar bears in the wild
Spend plenty of time on the tundra watching majestic polar bears, and other arctic wildlife, in their natural habitat.
Your Questions Answered
Find out what is included in your trip and have all your questions answered. We are here to help.
What's Included
Meals whilst onboard the train
All meals whilst on your polar bear tour
Polar Bear viewing from a specialized Tundra Buggy
Unique guided activities such as dogsledding, cultural tours and more
Flights between Winnipeg and Churchill
Electronic travel documentation package
Personalized Fresh Tracks Canada customer service support
Frequently Asked Questions
The polar bear migration is a special occasion, and it offers visitors a high probability of seeing the bears in the wild. Our specialized tour operators know the landscape extremely well, and will take you to places where bears are commonly spotted. There is no guarantee of a sighting, however.
The best time to see polar bears is in October and November, during the annual fall migration. The polar bears congregate on the shore of Hudson Bay near Churchill waiting for the water to freeze so the annual seal hunt can begin.
When you're not out looking for polar bears there are opportunities to learn about northern Manitoba's Indigenous culture, history and wildlife by visiting the Itsanitaq Museum, the Parks Canada Interpretive Centre and joining evening talks with a local expert. There's also a chance to go dog sledding.
VIA Rail is Canada's national train provider, with routes running Coast to Coast and through remote parts of northern Canada. The type of train depends on your journey, and can vary from the classic trans-continental sleeper trains to daylight trains with overnight stops.
Yes. Sleeper Plus Class and Prestige Class passengers have access to the dining car, which serves three chef-prepared meals daily. In Economy Class, passengers have access to meals, snacks and a variety of beverages served by train attendants. For Economy Class passengers, the Canadian Train cost doesn't include meals or snacks.
Trip Itinerary
Speak to one of our Canadian Insiders about personalizing this trip.
Indicates featured activities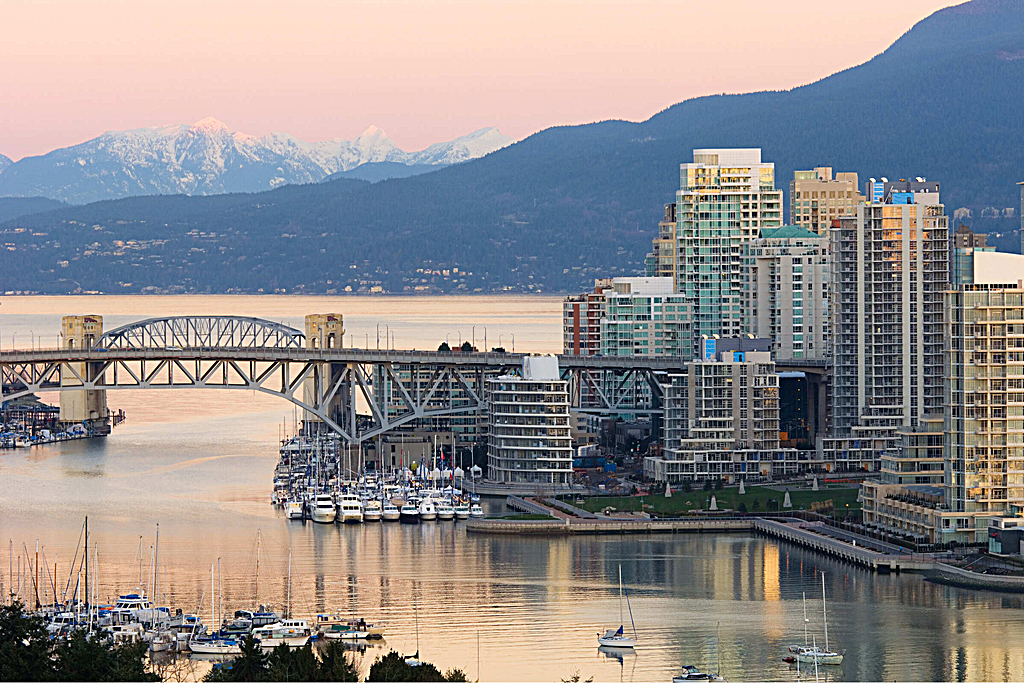 Day 01
Arrive in Vancouver
Welcome to Vancouver, one of the world's most beautiful cities, surrounded by towering mountains and the sparkling ocean.
Private Transfer from Vancouver Airport

Bypass the crowds and start making the most of your vacation. A friendly driver welcomes you to the city.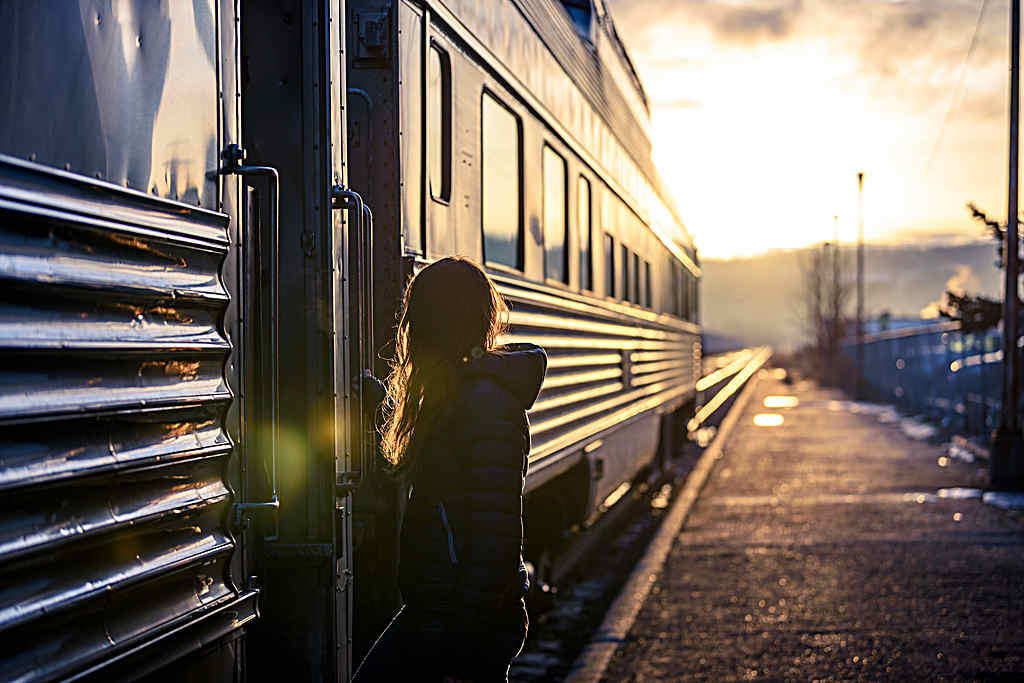 Day 02
VIA Rail - Depart Vancouver
After a morning in Vancouver, board The Canadian train and begin your journey to Winnipeg. Travel through the varied landscape of British Columbia's Fraser Valley.
Private Vancouver City Tour

Experience this west coast gem with a private guide. See highlights like Stanley Park, Granville Island, Gastown and more before a drop off at the VIA Rail train station.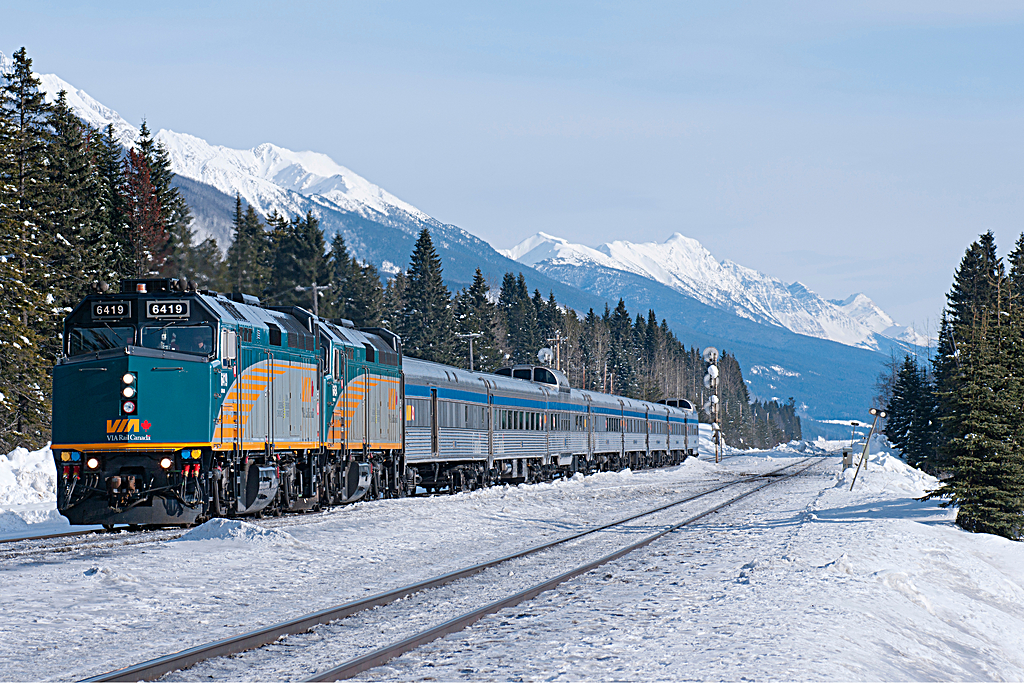 Day 03
VIA Rail - Canadian Rockies
Follow the North Thompson River and travel through the Cariboo Mountains of British Columbia before crossing into the province of Alberta.
The Canadian Train - Onboard Service

Watch the changing scenery from the train's viewing cars and enjoy hot meals in the dining car. Ask your Vacation Advisor about the differences between Sleeper Plus Class and Prestige Class.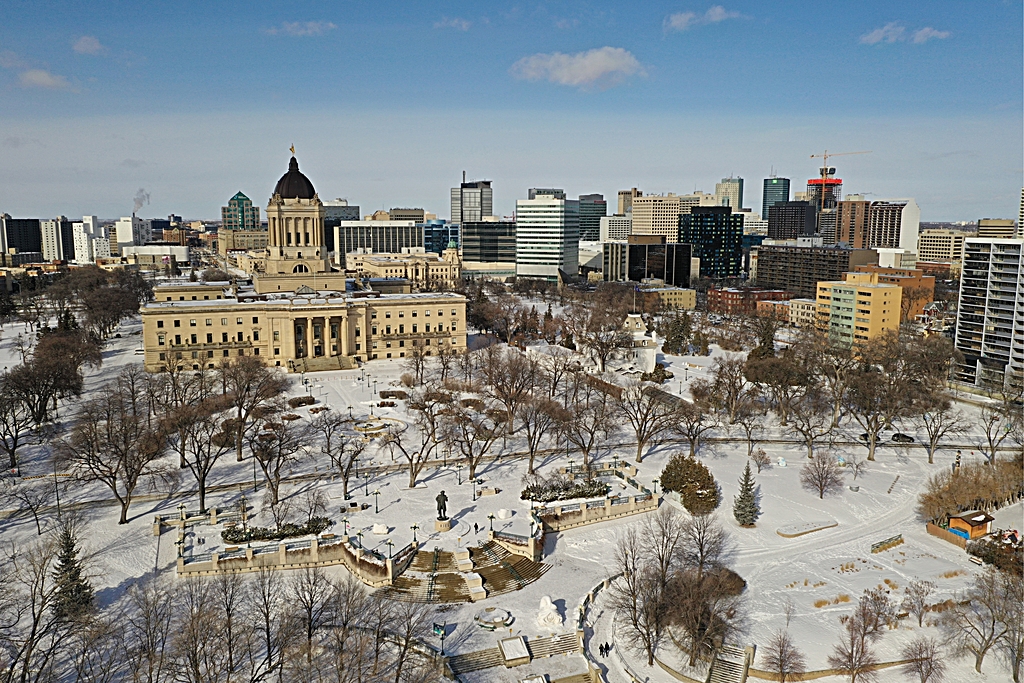 Day 04
VIA Rail - Arrive in Winnipeg
Make your way across the undulating plains of the Prairie provinces before arriving in Winnipeg, Manitoba's bustling capital city.
Private Transfer from Train Station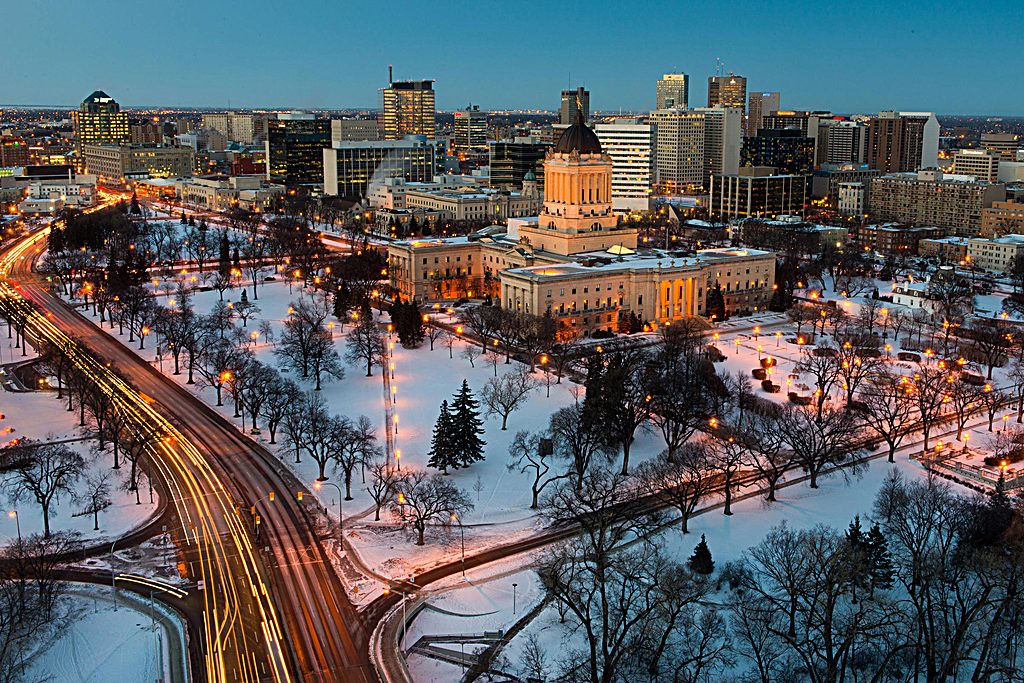 Day 05
Day in Winnipeg, then Polar Bear Adventure Begins
Today is yours to explore Winnipeg and it's iconic attractions before checking in for your polar bear adventure.
Private Tour & Airport Hotel Drop Off

On a private tour, view sites such as the beautiful Assiniboine Park, St. Boniface French Quarter, and The Forks Market. Your tour concludes with a drop off at your Winnipeg airport hotel.

Meet Your Group and Guides

This evening, meet your host and group of fellow polar bear enthusiasts for a Q&A session. On your trip, you'll enjoy a small group experience (max. 22 guests) led by a knowledgeable guide.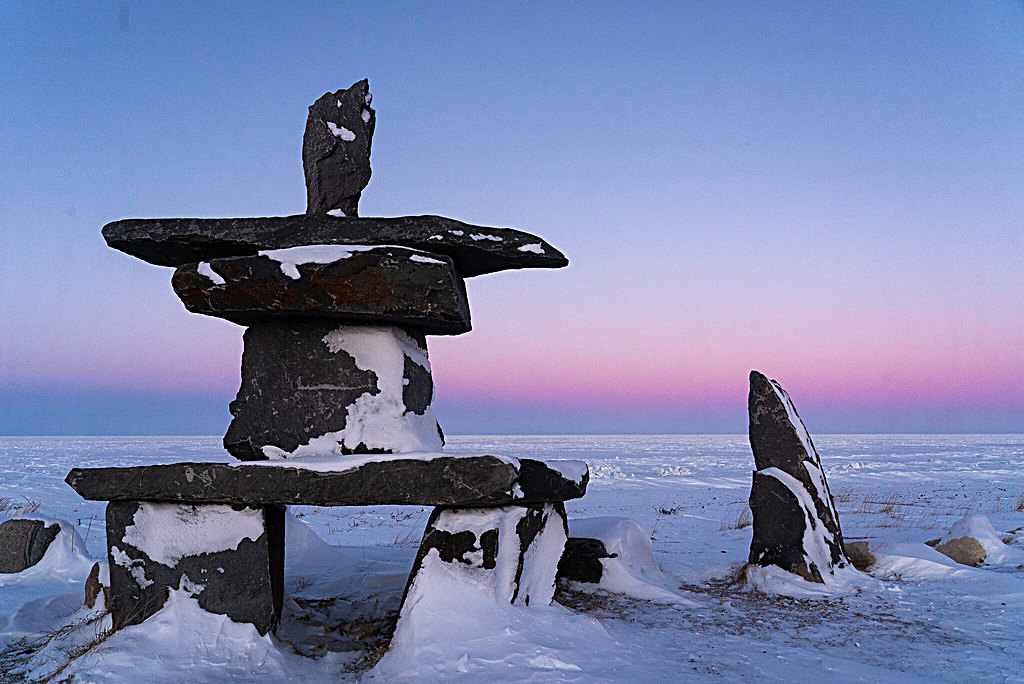 Day 06
Fly North into Polar Bear Territory
The excitement begins as you travel from Winnipeg to the remote town of Churchill. Situated on the Hudson Bay, Churchill is one of the best places in the world to view polar bears in the wild.
Churchill Town and Area Tour

On this Churchill interpretive tour, view and photograph the Polar Bear Holding Facility, historical Cape Merry, and an impressive Inukshuk.

Polar Bears International House

Visit Polar Bears International House, hear from a PBI representative, and learn about ongoing polar bear research in the region.

Parks Canada Centre Visit

Discover Churchill's intriguing history through Parks Canada Centre's wildlife dioramas and interactive exhibits.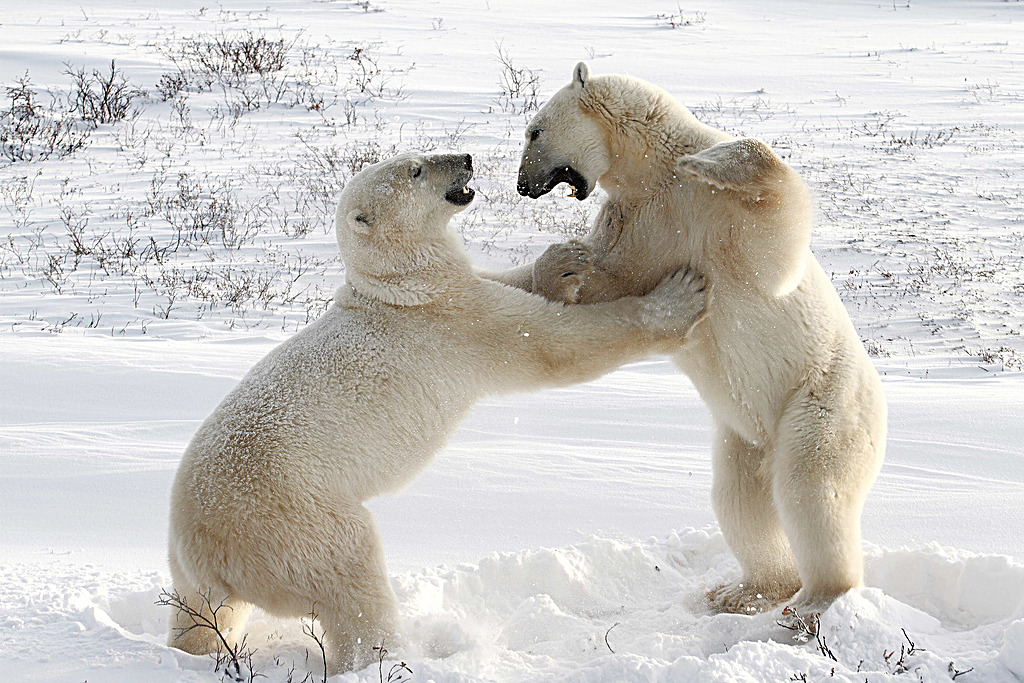 Day 07
Viewing Polar Bears Up Close
The moment has finally come — after a hotel pick-up, board a Tundra Buggy and start your search for polar bears.
Tundra Buggy Adventure

Your journey takes you through Churchill Wildlife Management Area's extensive trail network in search of polar bears.

The Tundra Buggy Experience

You'll travel in comfort throughout the Churchill Wildlife Management Area onboard a large, specialized Tundra Buggy vehicle. While a Tundra Buggy can hold up to 40 passengers, your smaller group size means you'll enjoy plenty of room. A hearty picnic lunch will be served onboard.

Evening Cultural Presentation

Hear the stories of a Churchill resident, such as a local trapper, and learn what it's like to live in the Northern reaches of Canada.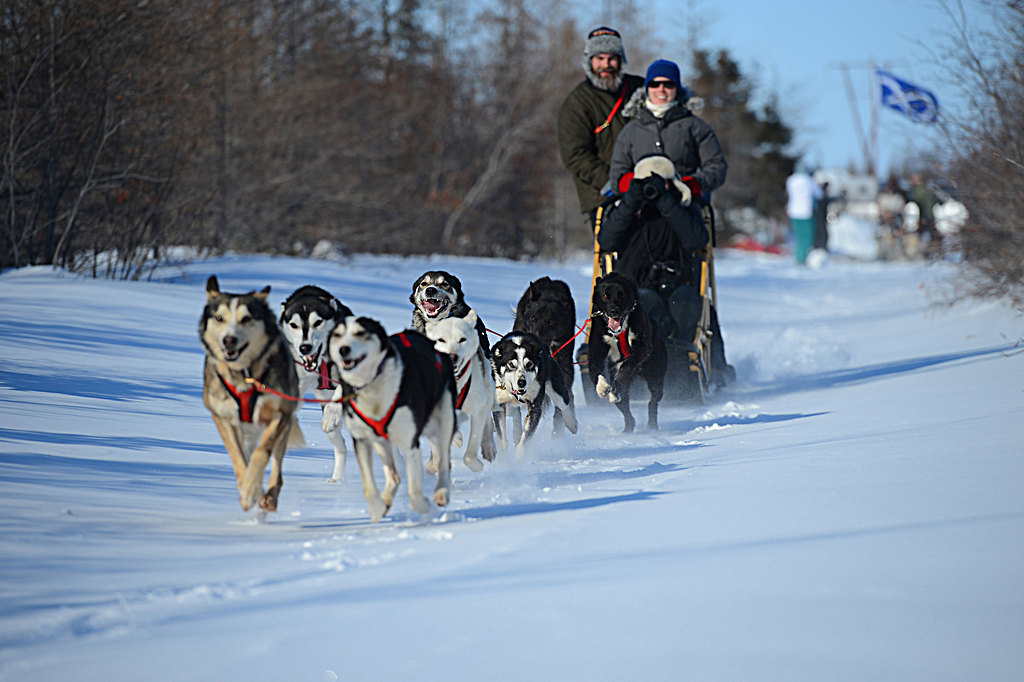 Day 08
Dog Sledding in Churchill
Go on a thrilling dog sledding tour and experience this uniquely northern way of getting around.
Dogsledding Adventure

Meet a local Métis musher for an authentic dogsledding experience. Hear incredible tales of Arctic racing before embarking on your own race through the boreal forest.

Itsanitaq Museum Visit

Learn about Inuit culture at the Itsanitaq Museum. The museum's collection of Inuit carvings and artifacts are among the finest and oldest in the world.
Prices
Get your personalized quote as trip prices may vary by departure date. Prices shown are our lowest rates per person, based on double occupancy, and exclude taxes.
Comfort Level
Hotel Accommodations
3 and 4 Star
Activities and Wildlife Viewing
Fully Guided
View full itinerary
Like this trip? Get more details with a sample itinerary:
Day-tour options and descriptions;
Departure dates;
Suggestions for personalizing your trip.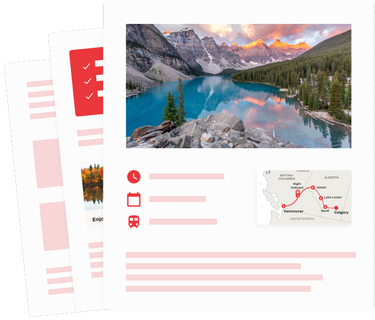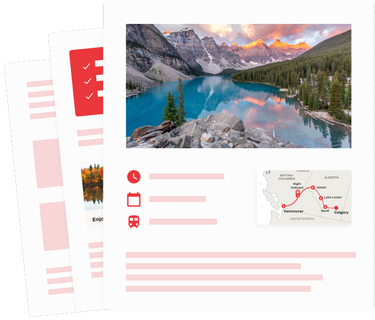 Accommodations
These are examples of the places you can stay on this trip. Please get in touch to discuss your options and to check availability.

Tundra Inn
Example of a Comfort hotel in Churchill
The Tundra Inn is a charming, family-run hotel located in the northern town of Churchill. With comfortable accommodation and complimentary amenities, this is the perfect place to relax after each day of outdoor adventures.
Personalize This Itinerary
Here are some of the most popular ways to personalize this journey.


Stay longer in Vancouver
Vancouver's mild climate, large outdoor spaces and diverse neighbourhoods attract visitors year-round. Add on a couple of extra nights here, so you have time to explore the city.
It was like nothing I'd ever experienced before
It was like nothing I'd ever experienced before and I have been to over 40 countries! I loved the polar bears of course but was blown away by the remoteness and beautiful landscape... 


Discuss your Canadian train vacation with a local travel expert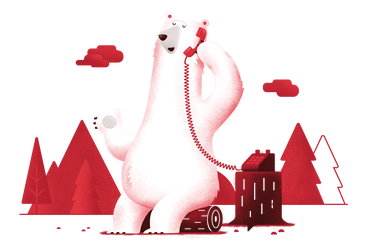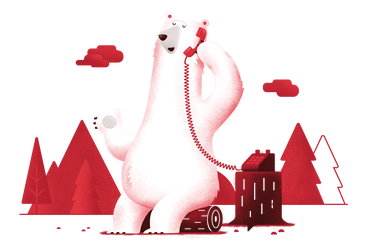 Current promotions
Sign up for special offers, monthly Canadian Insider tips, and vacation inspiration.