Belugas and Bears Adventure by Train
See belugas and polar bears on this summer train tour
Travel by train to Churchill where, during the summer, wildflowers are in full bloom and thousands of beluga whales congregate on the Churchill River. It's a haven for wildlife enthusiasts! If you're lucky, you'll spot polar bears too.
Suggested length
8 days / 7 nights
Price
From Loading... per person
When to go
August 2022, July 2023
Time on train
2 days, 2 nights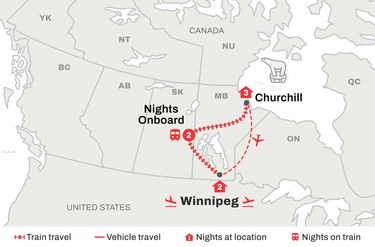 Highlights of your trip
Enjoy unique whale watching excursions
View sub-arctic wildlife and scenery from a Tundra Buggy
Spectacular photo opportunities aboard a zodiac boat
Exciting activities and guided tours
This trip has limited space and availability - book early!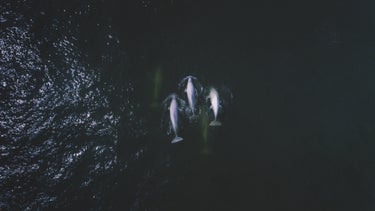 Trip Itinerary
Speak to one of our Canadian Insiders about personalizing this trip. Some of our trips can be done in the reverse direction.
Indicates featured activities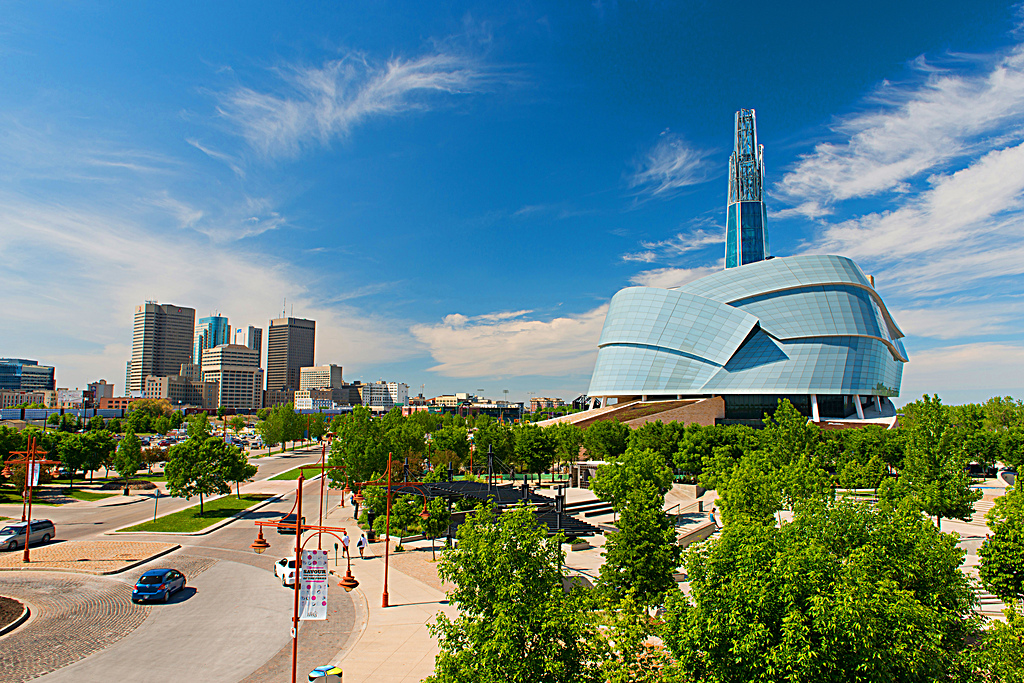 Day 01
Arrive in Winnipeg
Your beluga and bears adventure begins in Winnipeg — the gateway to Churchill.
Winnipeg City Tour

Take a tour of beautiful Winnipeg by bus, with stops at the Manitoba Legislative building, the historical exchange district, and the Forks — Winnipeg's most celebrated public space where the Assiniboine and Red Rivers meet.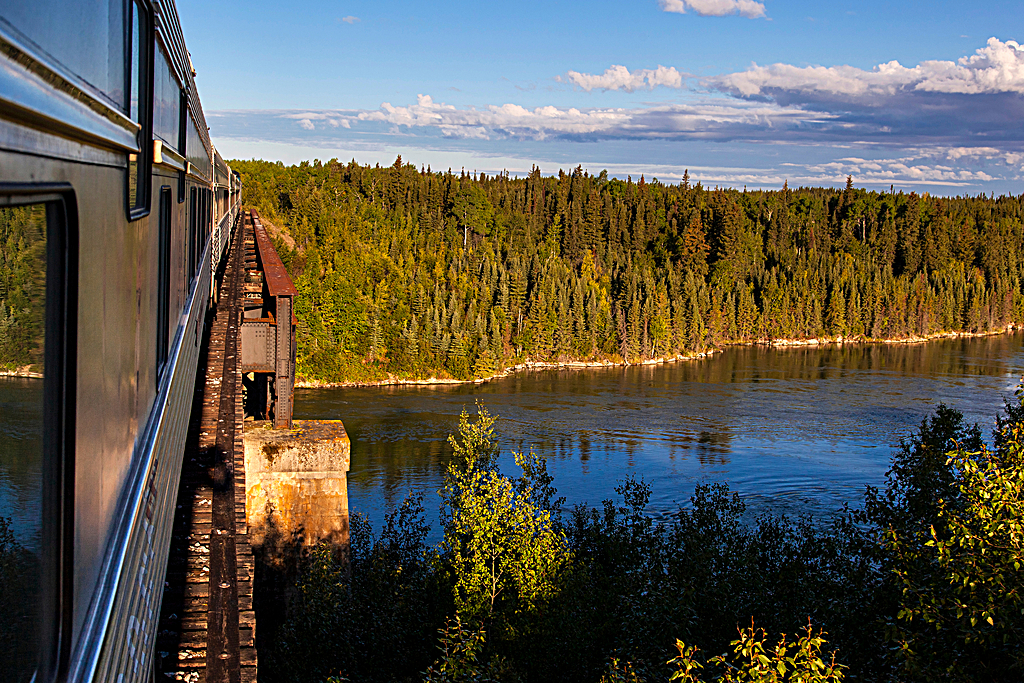 Day 02
VIA Rail - Depart Winnipeg
Board VIA Rail's Winnipeg-Churchill train and begin your journey north.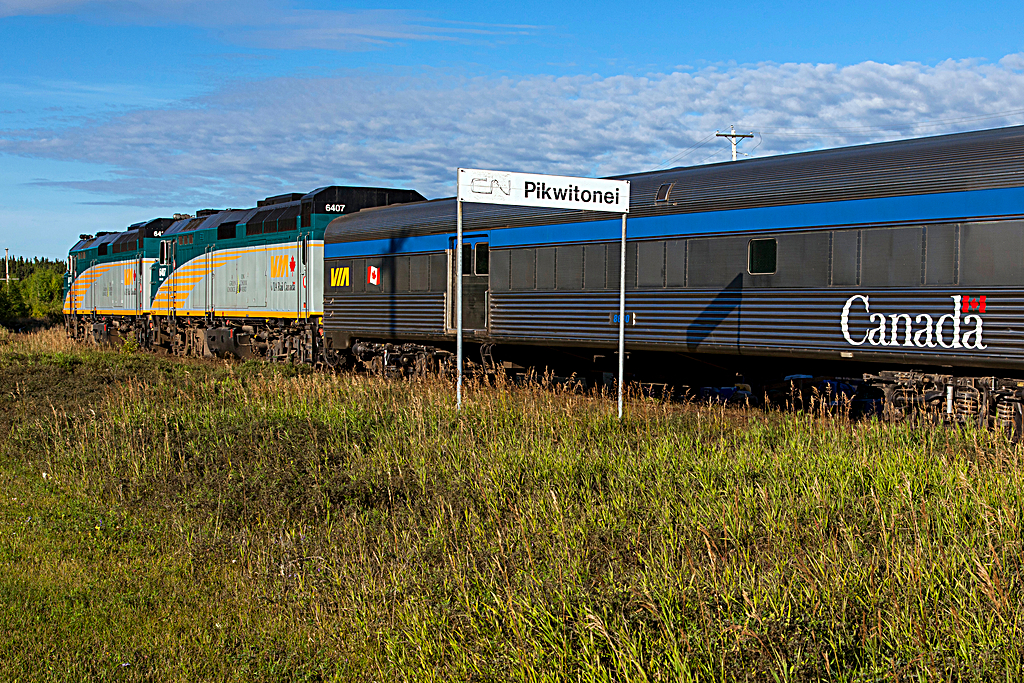 Day 03
VIA Rail - Northern Manitoba
Wind your way through Northern Manitoba's remote communities. Residents of these areas still use 'flag stops' to board the train, so don't be surprised if you see passengers waiting by the tracks. Keep an eye out for wildlife, too.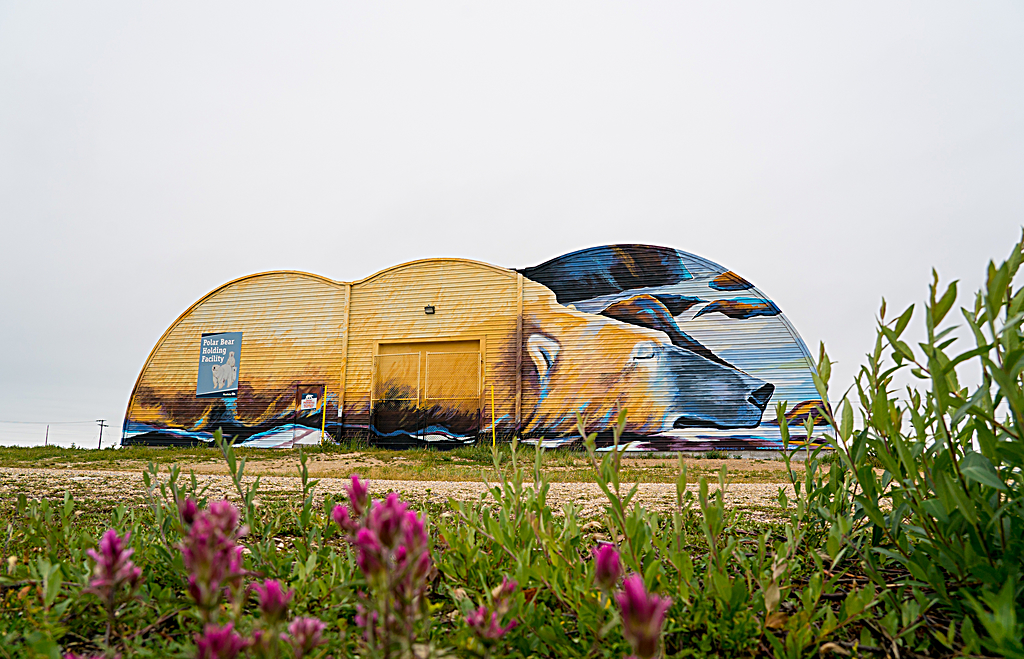 Day 04
VIA Rail - Arrive in Churchill
Your journey on board VIA Rail ends as you arrive in Churchill. Only accessible by train or plane, this Manitoba town is a one-of-a-kind destination full of once-in-a-lifetime experiences.
Churchill Town and Area Tour

On an interpretive bus tour, drive past various points around Churchill. You'll have a chance to photograph the Polar Bear Holding Facility, historical Cape Merry, as well as an impressive Inukshuk.

Itsanitaq Museum Visit

Learn more about Inuit culture at the Itsanitaq Museum. The museum's collection of Inuit carvings and artifacts are among the finest and oldest in the world, dating from Pre-Dorset (1700 B.C.) through Dorset, Thule and modern Inuit times. The museum is also a great place to find unique, locally crafted gifts and souvenirs.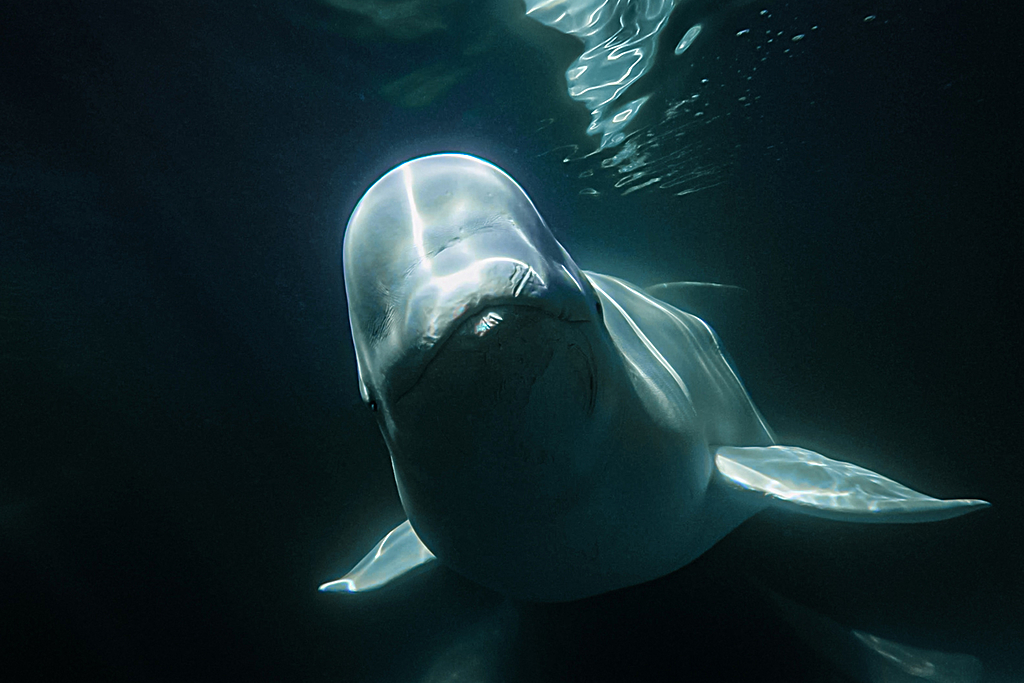 Day 05
Whale Watching and Tundra Buggy Adventure
Today is action-packed! Look for beluga whales on a boat tour, then after lunch embark on an exciting tundra buggy adventure.
Beluga Boat Tour with Prince of Wales Fort Visit

This afternoon you'll encounter hundreds of beluga whales on a boat tour into the mouth of the Churchill River before visiting the historic Prince of Wales Fort, the oldest most northerly stone fort in Canada.

Summer Tundra Buggy Tour

Today is an exciting excursion in a specially designed Tundra Buggy - the best way to rove across this rugged, sub Arctic landscape. You'll explore the Churchill Wildlife Management Area in search of summer polar bears and other wildlife such as fox and hares. Arctic wildflowers will be in full bloom, so have your camera ready!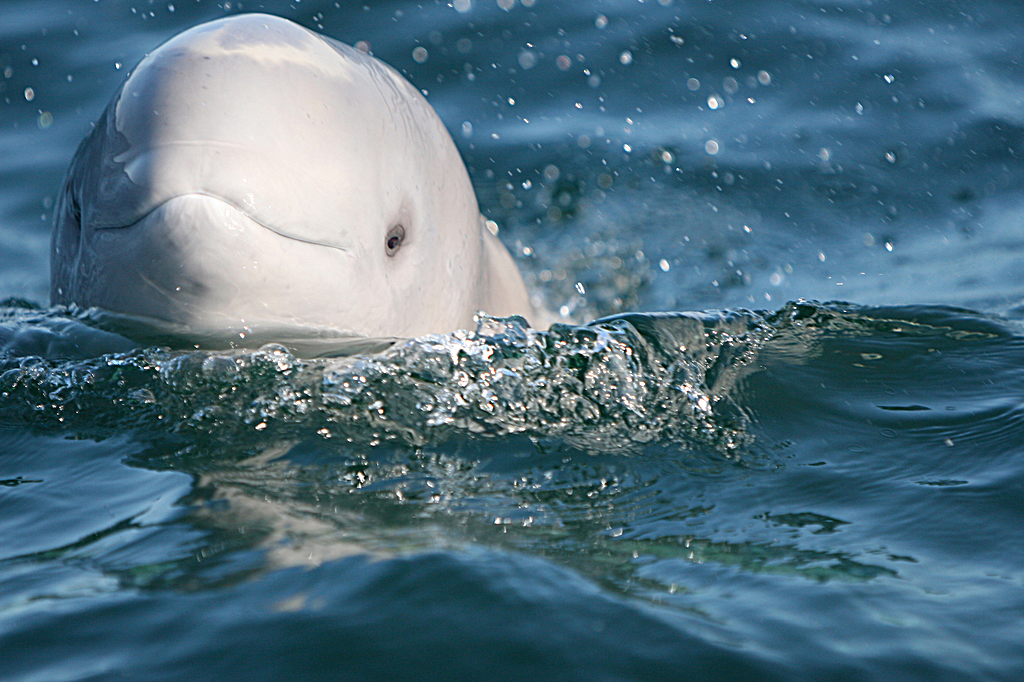 Day 06
Beluga Zodiac Tour
Hudson Bay is home to over 50,000 beluga whales — around 4,000 of these migrate into the Churchill River during summer. Whizz down the river on a zodiac boat in search of these curious creatures.
Beluga Viewing by Zodiac

Zip up and down the Churchill River looking for pods of curious beluga whales. This is a great way for an up close encounter as the playful whales congregate in the zodiac's wake.

Parks Canada Centre Visit

Visit the Parks Canada Centre, where you can discover more about Churchill's intriguing history. Explore the interactive displays, wildlife dioramas and historical exhibits.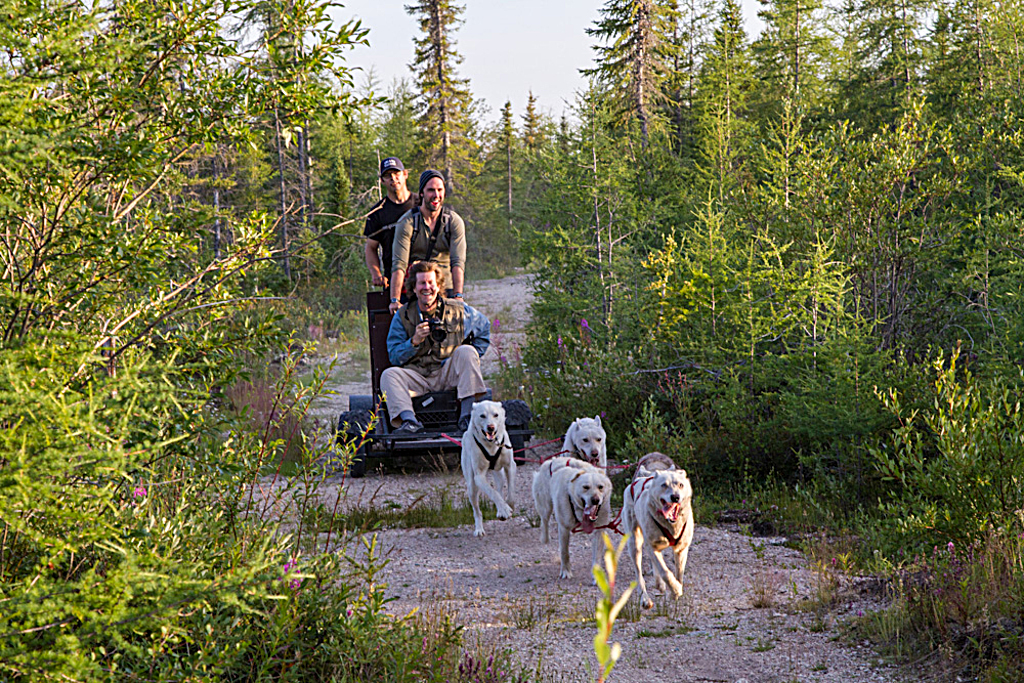 Day 07
Dog Carting and Return to Winnipeg
Today is your last morning in Churchill. Go dog carting through the boreal forest before heading back to Winnipeg later this afternoon.
Dog Carting Adventure

This morning, enjoy a thrilling dog-carting ride on a specialized summer sled through the boreal forest. Your expert guide regales you with tales of arctic racing while you meet his loyal sled dogs.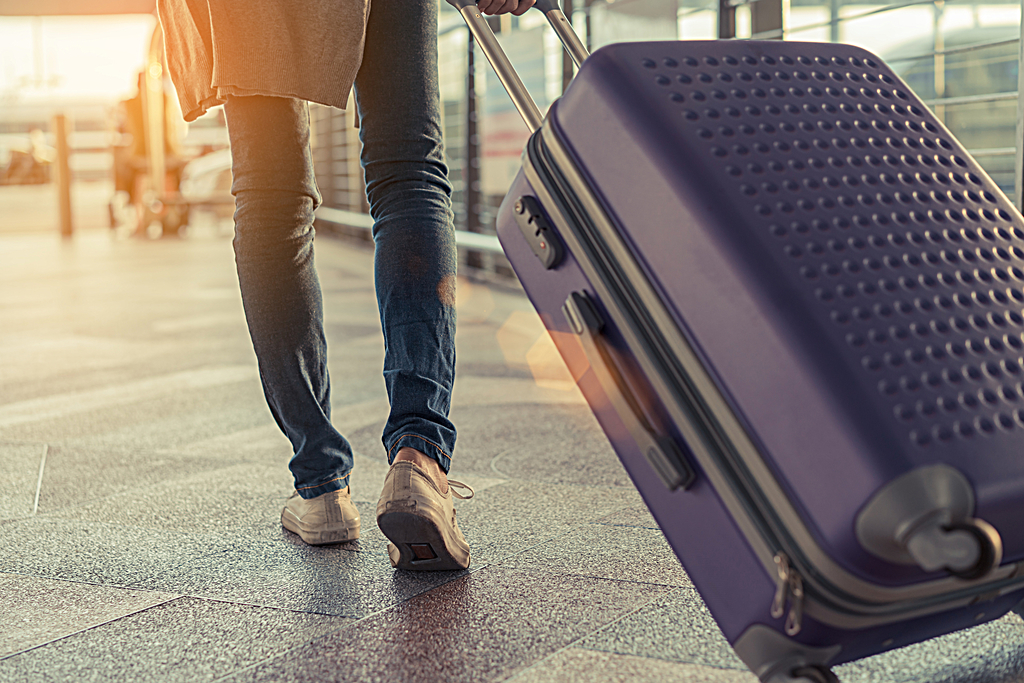 Day 08
Depart Winnipeg
All too soon, your Canada vacation comes to an end.
Like this trip?
Download the full itinerary including your options to personalize this trip.
Have a question?
We can answer any questions or make suggestions.
Schedule a Call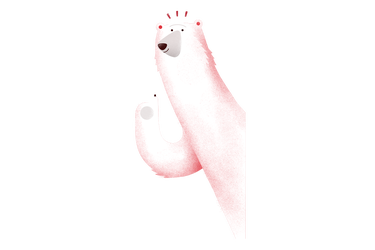 Prices
Get your personalized quote as prices vary by departure date, train-service level and hotel class. Prices shown are our lowest rates per person, based on double occupancy, and exclude taxes.
Comfort Level
Hotel Accommodations
3 Star
Activities and Wildlife Viewing
Fully Guided
Accommodations
These are examples of the places you can stay on this trip. Please get in touch to discuss your options and to check availability.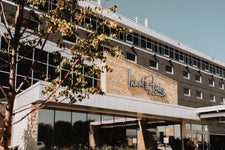 Inn at the Forks
Example of a Superior hotel in Winnipeg
In the heart of downtown Winnipeg, right where the Assiniboine River meet the Red River, lies the Inn at the Forks. The hotel's superb location means that the city's top attractions, including the Forks National Historic Site, are all nearby.
Personalize This Itinerary
Here are some of the most popular ways to personalize this journey.

Explore Rockies by train
Want to experience even more of Canada? Add a train journey from Vancouver to Winnipeg — depart from the West Coast, travel through the stunning Canadian Rockies and take in the jaw-dropping alpine views.
Your Questions Answered
Find out what is included in your trip and have all your questions answered. We are here to help.
What's Included
Sleeper train experience in a private cabin
Meals whilst onboard the train
All meals whilst on your beluga and polar bear tour
Whale watching boat/zodiac tour
Wildlife viewing from a specialized Tundra Buggy
Unique guided activities such as dogsledding, cultural tours and more
Flight from Churchill to Winnipeg
Electronic travel documentation package
Personalized Fresh Tracks Canada customer service support
Frequently Asked Questions
All of our overnight train journeys feature a private cabin on board the train. In addition, you'll typically enjoy the train's viewing areas, common lounges, and dining cars where you can socialize with fellow travelers.
It takes about 48 hours — two full days and nights — to get from Winnipeg to Churchill on the VIA Rail train.
Summer temperatures vary across Arctic regions, due to their elevation, topography and proximity to the sea. Expect temperatures anywhere from 0°C (32°F) to 15°C (59°F). Much of the precipitation at higher altitudes will fall as snow, although you'll still be able to enjoy the rare Arctic fauna as round-the-clock daylight warms up the ground. You'll see wildlife such as beluga whales, muskoxen, and even polar bears swimming amongst the icebergs.
Summer is the best time to see beluga whales. Nearly 60,000 of the adorable marine mammals migrate into Hudson Bay and the Churchill River between June and September.
It is possible to see polar bears wandering the taiga and tundra surrounding Churchill during the summer. The bears all come ashore when the sea ice melts and they spend the season resting, fasting and giving birth.
The polar bear migration is a special occasion, and it offers visitors a high probability of seeing the bears in the wild. Our specialized tour operators know the landscape extremely well, and will take you to places where bears are commonly spotted. There is no guarantee of a sighting, however.
A tundra buggy is a large, heated, all-terrain safari vehicle specially designed to travel over taiga and tundra landscape where polar bears live.
Summers in Churchill are mild. Anticipate daytime highs of about 19°C (66°F) in July and August, cooling off to 9°C (49°F) at night. Polar bear viewing season takes place in the fall during October and November. Temperatures vary, from daytime highs of 6°C (43°F) in October to nightime lows of -11°C (12°F) or colder in November. With windchill it can feel more like -20°C (-4°F).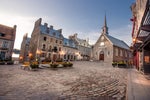 Limited Time Offer
Price Freeze On 2023 Trips
Book your 2023 trip now and take advantage of 2022 prices!
During this price freeze, enjoy early access to our 2023 rail-trip collection, with the best availability and trip options.
Schedule a call with a Canadian Insider or call us at undefined.
Manitoba has a slower pace of life and some of the friendliest people in Canada. While you may know it for its Polar Bear viewing, it's rich and culture and has some great festivals and events. If you prefer nature, the 1110,000 lakes will definitely have something to offer you!

Similar Trips
View some of our other favorite trips
True North Newsletter
Sign up for vacation inspiration, insider tips, exclusive offers and more.