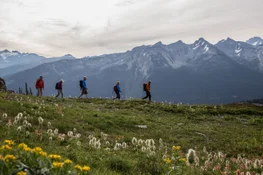 Canadian Rockies Heli-Lodge Adventure
Your itinerary is personalized to suit your dreams and needs:
Decide your desired budget
Choose your own activities and experiences
Have all the details of your trip arranged for you
Explore the Canadian Rockies by helicopter
Explore high above the tree line to discover unspoiled wilderness few people will ever have the chance to see. Walk on glaciers, stroll through wildflower meadows and past turquoise glacier-fed lakes, and stand in awe of the vast Canadian wilderness.

Highlights of your trip
Explore Banff National Park
Heli-adventures in the Canadian Rockies
Spectacular remote scenery and wildlife
Stay in a luxurious, fly-in lodge
Experienced guides
Top experiences and features

Soar to an alpine lodge
Each day, from the lodge, take one or two helicopter flights into the mountains to explore a variety of terrain. Excursions are leisurely, active, or challenging, depending on your tastes and ability.
Your Questions Answered
Find out what is included in your trip and have all your questions answered. We are here to help.
What's Included
Helicopter flights to/from the fly-in lodge
Guided heli-hiking and outdoor activities
Transfers between Calgary and Banff
Electronic travel documentation package
Personalized Fresh Tracks Canada customer service support
Frequently Asked Questions
Be a prepared hiker by dressing for the weather and bringing extra breathable clothing layers to put on or take off as necessary to regulate body temperature. Be sure to pack enough water and high-energy food and snacks to last the duration of your hike. If you're hiking in bear country, it's a good idea to bring bear spray (and know how to use it) in case you encounter a bruin on the trail. Last, bring a small first aid kit that includes moleskin for blisters.
Canada is laced with trails so it's possible to hike through forests or to the top of mountains in every province and territory. But the most popular places to go hiking are B.C.'s Coast Mountains, the Canadian Rockies, Gros Morne National Park in Newfoundland, and Cape Breton Highlands National Park in Nova Scotia.
Many of our guests who travelled through Western Canada saw at least one bear along the way — especially those who participated in a wildlife viewing tour. During certain months of the year, your chance of seeing bears increases dramatically. Of course, there is no guarantee of seeing wildlife during your train vacation as these animals are wild and roam Canada's vast wilderness.
Absolutely! We personalize all our clients' trips to fit their exact tastes and needs. You can add days at locations that you'd like to explore and spend more time at. Or leave out certain areas that don't interest you as much. Discuss your travel goals with our Canadian Insiders who make sure that your trip fits your needs and budget.
Your trip can be as rich as you'd like, and completely arranged around your interests and needs. The greatest benefit of working with us is our local knowledge. You can customize your trip and decide what you'd like to see and do.
If your trip is a special occasion, we'll make sure it is unforgettable. Or if you're traveling with a group, we'll take care of the logistics so you can share time together stress-free.
All our trips are personalized to fit our clients' schedule and budget. The price of your trip generally depends on the travel season, train service, accommodations, and the sightseeing tours you take. When you request a quote you'll be provided with the detailed information you need
Trip Itinerary
Speak to one of our Canadian Insiders about personalizing this trip. Some of our trips can be done in the reverse direction.
Indicates featured activities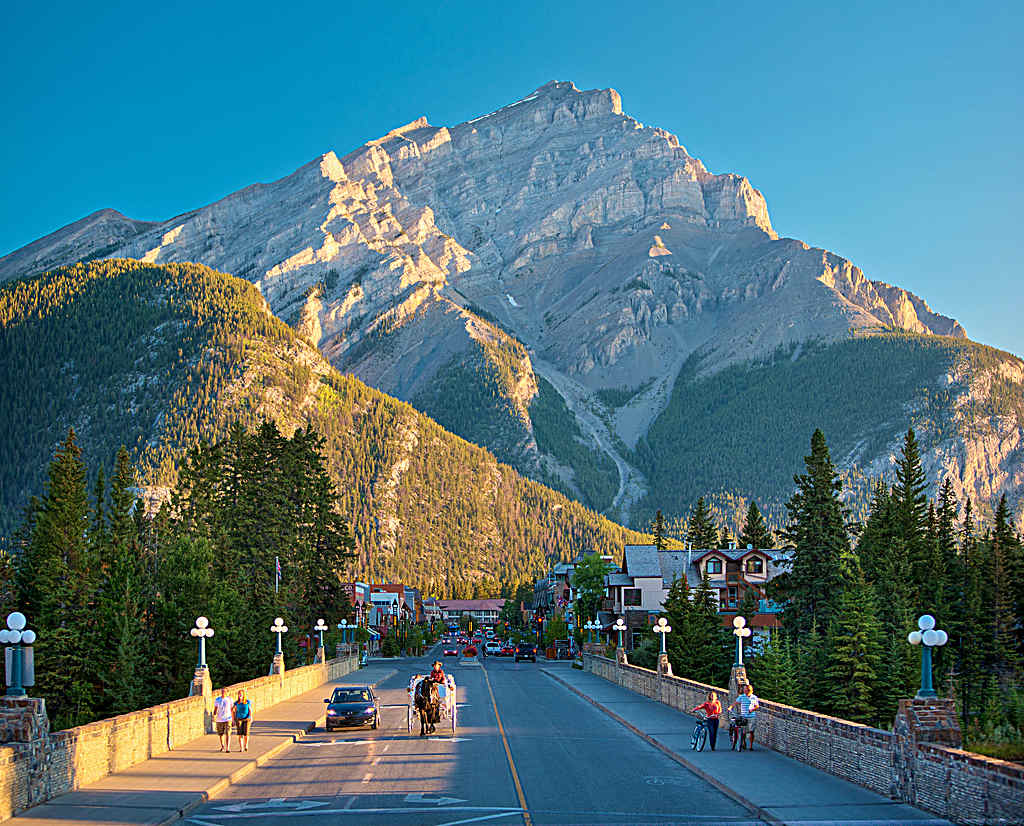 Day 01
Arrive in Banff
Arrive in Calgary before travelling to Banff — a UNESCO World Heritage Site with all the charm of a small mountain community.
Transfer from Calgary Airport to Banff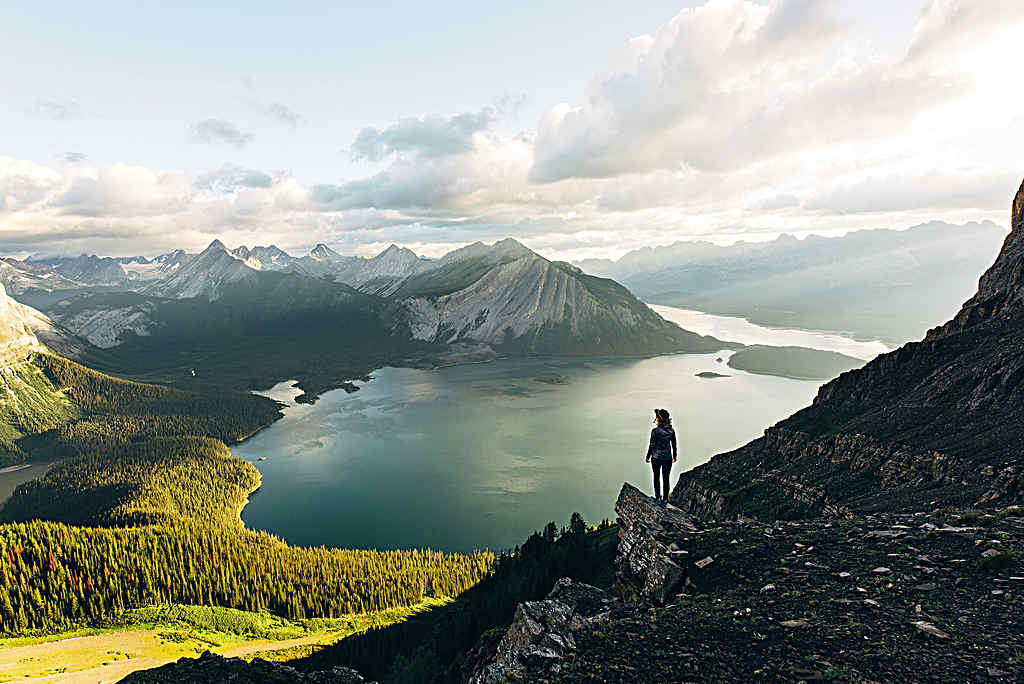 Day 02
Explore Banff National Park
Fill your lungs with cool, fresh Rockies air and head out for a day of exploration. Today, your activity options offer ways to discover some of the most beautiful places in Banff National Park.
You have

3 options

to choose from today:

Lake Louise and Moraine Lake Tour

On a guided sightseeing tour, stroll the Lake Louise shoreline and snap photos of the Valley Of The Ten Peaks at Moraine Lake.

Spray River Horseback Ride

Ride past Bow Falls, Fairmont Banff Springs Golf Course, Sulphur Mountain, and cross the Spray River.

Signature Hike from Banff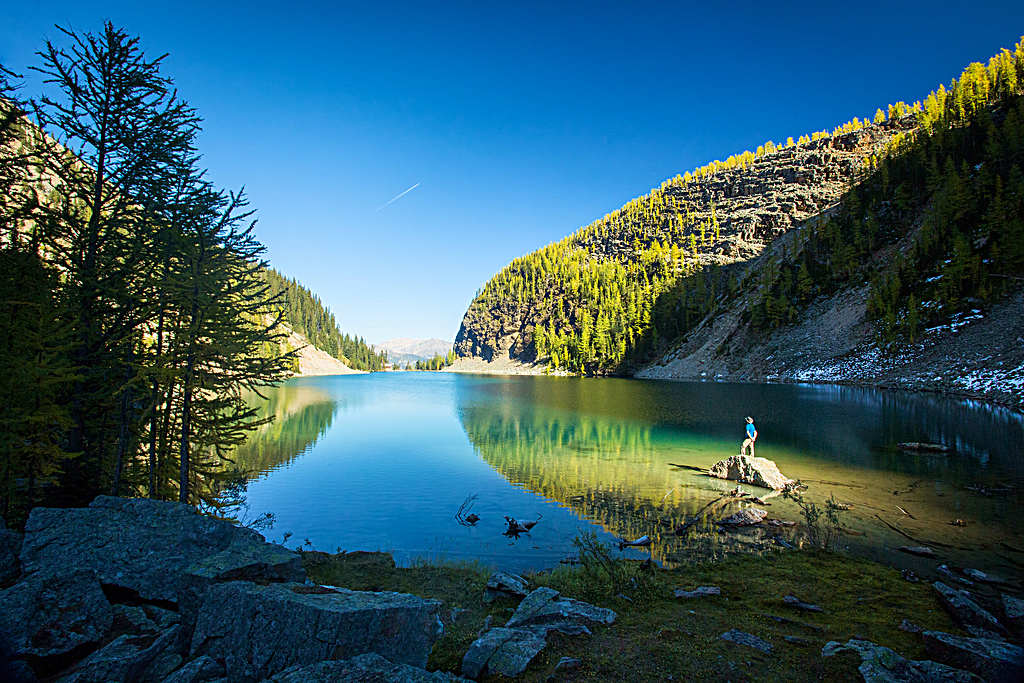 Day 03
Explore Banff National Park
Continue to adventure through the Canadian Rockies today with your choice of activity.
You have

3 options

to choose from today:

Banff Sunrise Photography Tour

Wake up early to photograph Banff National Park before the crowds arrive. An expert guide shows you how to capture this special time of day on camera.

Sunshine Meadows Hike

Enjoy a guided 12-kilometre (8-mile) hike through Sunshine Meadows. At an elevation of 2,220 metres (7,300 feet), the meadows straddle the Continental Divide and the boundary between Alberta and British Columbia. Hiking time is 6-7 hours round trip.

Johnston Canyon E-Bike and Hike

Embark on a guided e-bike along forest trails and the paved Bow Valley Parkway before a scenic hike to the Lower Falls Bridge at Johnston Canyon, one of Banff National Park's scenic gems.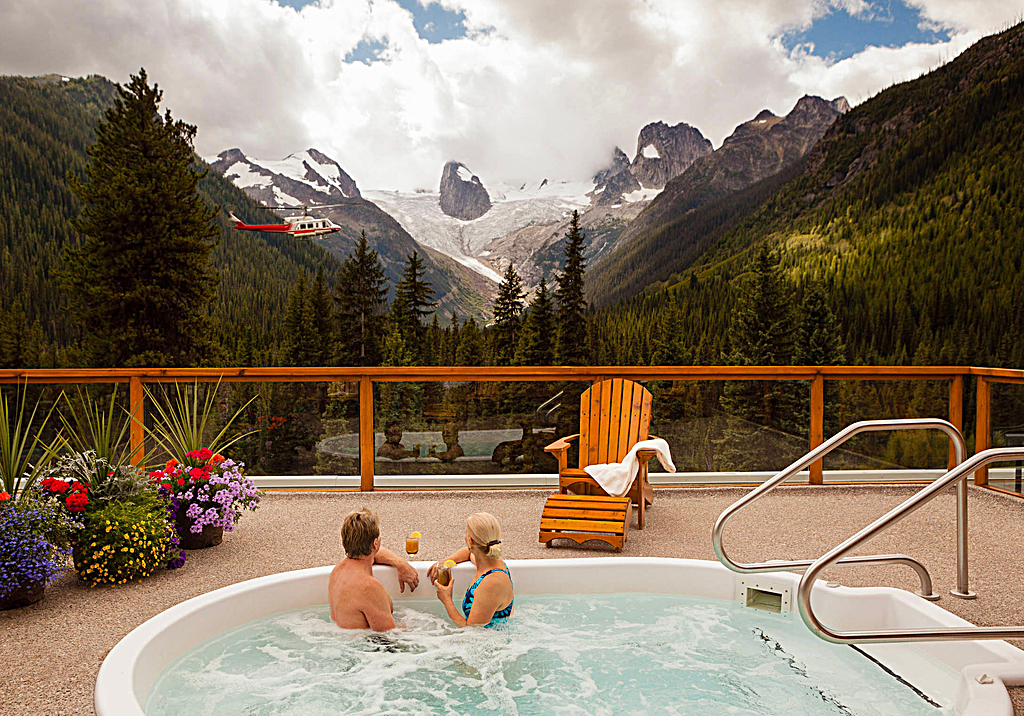 Day 04
Travel to Fly-In Lodge
The excitement begins bright and early with a transfer to the helipad. After your helicopter flight to the lodge, enjoy an afternoon adventure in the mountains.
Heli-Lodge Adventure Begins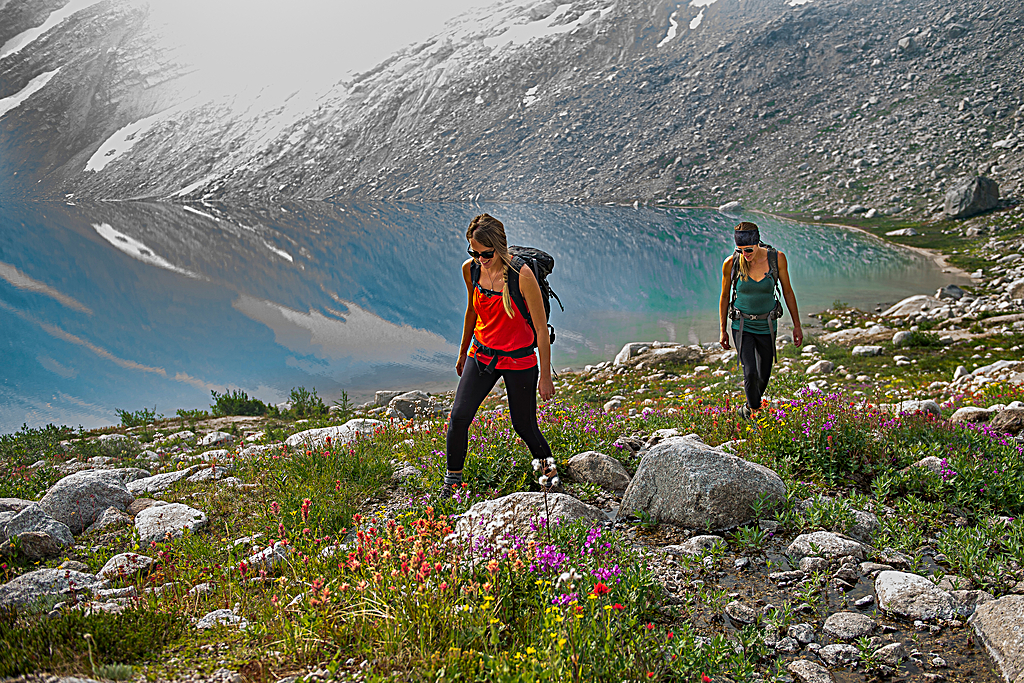 Day 05
Heli-Lodge Adventure Continues
Fly to another incredible location and discover alpine terrain that most people will never visit. Go walking, hiking or embark on a Via Ferrata adventure.
Explore the Columbia Mountains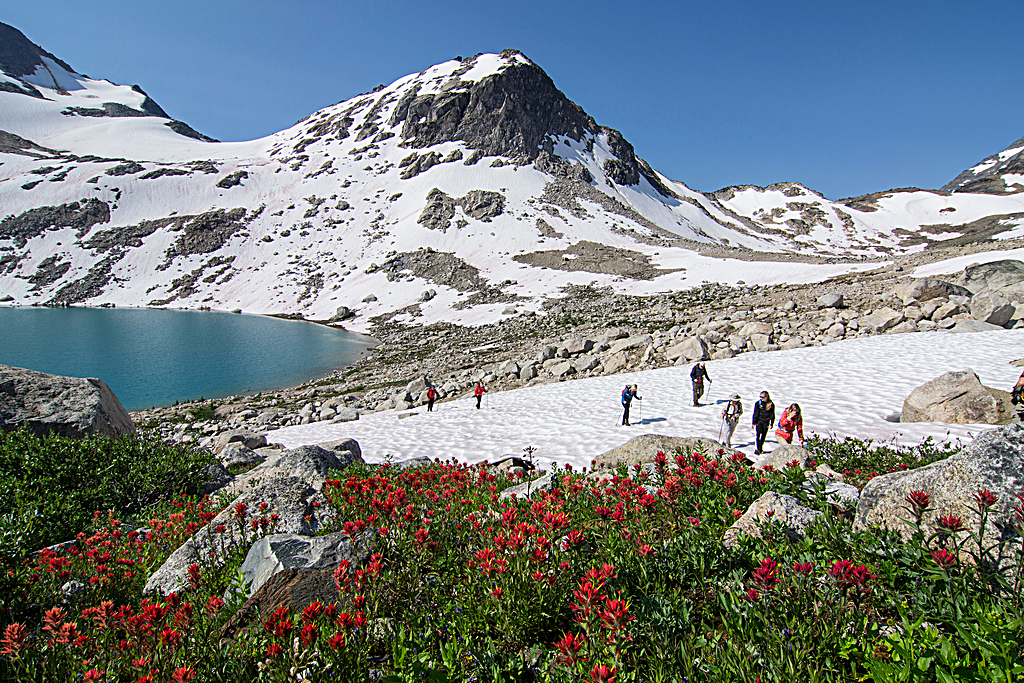 Day 06
Heli-Lodge Adventure Continues
Another day of adventure awaits you. Your comfortable alpine lodge provides an ideal base for exploring the region.
Discover Glaciers, Valleys and Ridges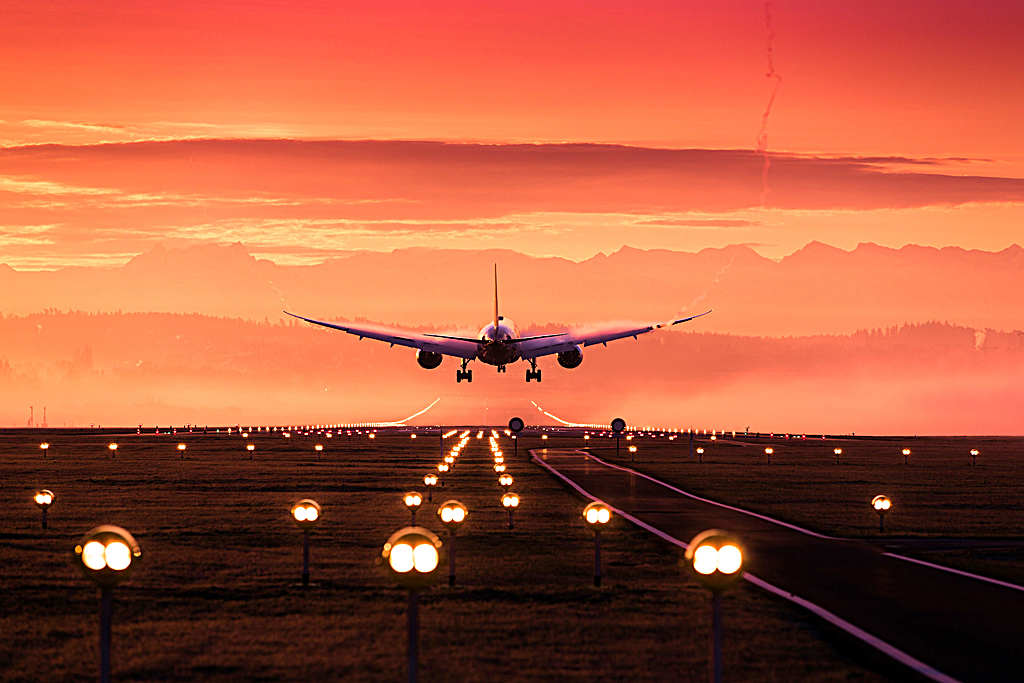 Day 07
Depart with Fond Memories Made
Your trip of a lifetime comes to an end today. Sit back and think of all you've accomplished as you travel onwards.
Prices
Get your personalized quote as prices vary by departure date, train-service level and hotel class. Prices shown are our lowest rates per person, based on double occupancy, and exclude taxes.
Lodge
Hotel Accommodations
4 Star
Hiking and other activities
Fully Guided
View full itinerary
Like this trip? Get more details with a sample itinerary:
Day-tour options and descriptions;
Departure dates;
Suggestions for personalizing your trip.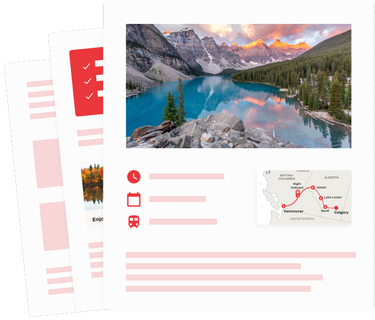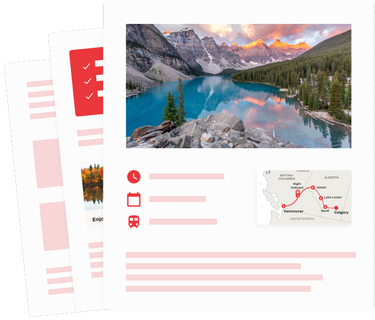 Accommodations
These are examples of the places you can stay on this trip. Please get in touch to discuss your options and to check availability.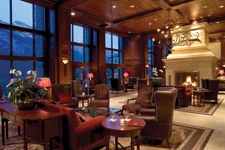 Rimrock Resort Hotel
Example of a Superior hotel in Banff
Built into the side of a mountain, the Rimrock Resort Hotel sits high above Banff town and provides guests with spectacular views of the Bow River Valley. Banff Upper Hot Springs and the Banff Gondola are a short walk from the hotel, while other attractions are minutes away by car.
Personalize This Itinerary
Here are some of our most popular enhancements to personalize this journey.


Train to Vancouver
Add a scenic train ride to Vancouver on the West Coast. Take Rocky Mountaineer's daylight train or enjoy a sleeper train experience onboard VIA Rail's The Canadian train.
The itinerary was exactly what we had asked for
The itinerary was exactly what we had asked for and all the details were thoroughly documented. The accommodations were excellent and any criticisms we have about them were not any... 


The scenery in Alberta was spectacular
The scenery in Alberta was spectacular. The Four Seasons Hotel in Vancouver and the Delta Point Hotel in Victoria were very special. The Glacier tour on the Athabasca Glacier was wonderful.


Discuss your Canadian train vacation with a local travel expert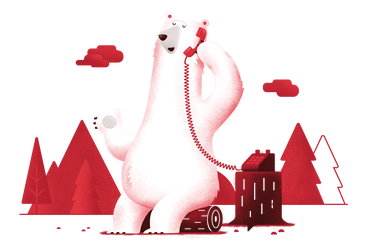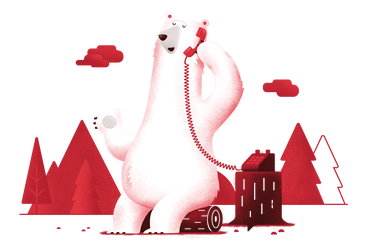 Current promotions
Sign up for special offers, monthly Canadian Insider tips, and vacation inspiration.