10 Tips for the First-Time Train Traveler
By Danielle Pope
Published Sep 30, 2021
5 min read
Whether touring in a sleeper car is on your bucket list, or you've been dreaming about seeing the breathtaking Canadian Rockies up close, train travel offers a laid-back way to experience Canada — but it can come with some surprises for first-time train travelers.
Here are some things you can expect on your train journey in Canada.
1. Train travel brings surprises
Slow travel is gaining in popularity, as people realize the "getting there" can be the best part of a trip. This is especially true on a train.
"On our long distance routes, admiring the scenery in an unhurried way is part of what makes traveling by train so special," according to VIA Rail Canada.
Even a local Canadian Insider, such as Natalie Nicholls, sales manager with Fresh Tracks Canada, can be amazed by the scenery.
"Traveling by train feels like a behind-the-scenes look at Canada," says Nicholls. "I'm from the prairies and didn't find them that gorgeous, but that was because I was always driving on the highway. On a train, you get to relax while you see scenery inaccessible by car — it makes you feel grateful."
Another surprise? The quality of the food on a train trip across Canada.
"The culinary team was amazing and everything was prepared fresh — which is remarkable when you think of the space they have," Nicholls says. "I enjoyed lamb chops, Manitoba pickerel and menu delicacies geared to reflect the part of Canada we were traveling through."
2. Know your train's route
Most train trips are offered as one-way journeys. While return trips are always possible, many people choose to fly one way to enjoy the novelty of the rail experience.
Trips booked through Fresh Tracks Canada can be personalized to fit your needs and preferences, with days added at locations you'd like to explore, or removed at stops that don't interest you.
Take time to understand your options. When traversing the Canadian Rockies, for example, rail will take visitors to or through the area, but not around. It's important to keep to your assigned schedule, too, as most trains don't run every day. If you're planning to integrate hotel stays along the way, there are a range of options in every destination.
3. Decide if you'll sleep on the train
Travelers on the Rocky Mountaineer only stay on the train during the day to maximize the glorious views through the Canadian Rockies. Your hotels will be organized for you, with two service levels available.
If you're taking an overnight train, like VIA Rail's The Canadian, you can look forward to a private sleeping cabin to move you along day and night.
"Start with short trips if you can, and see how you like spending a night or two on a train before signing up for the full trip," says Nicholls, "especially those with families or small children."
4. Pack light for your time on the train
Heavy packers beware: if you're on a sleeper train, most only allow one carry-on-sized bag, with the option to check the rest.
"Pack strategically, but don't let that scare you," says Lucy Fenn, operations specialist with Fresh Tracks Canada. "All you need is a small duffel bag, laid-back outfits and comfy shoes or hard-soled slippers. Go for comfort — you don't have to dress to the nines."
Bring a sweater and layers for when it gets cold and, as most cars have shared bathroom facilities, pack pyjamas you wouldn't mind being spotted in while ducking down the hall at night.
5. Load up on entertainment for your train trip
Slow travel means lots of opportunities to relax. Entertainment is essential, as most of the trips will not have wifi. Along the passages where you might not be focusing on the scenery, use the time to reconnect with tactile forms of play, such as games, books and movies.
"It's amazing how quickly you can go through books when you have so much downtime," says Nicholls. "Do overpack entertainment, download movies and make sure you have things you enjoy to choose from."
6. Get into the history or culture of your train route
Enrich your travel experience by theming your reading (or viewing) material to the geographic history of the area.
"There are many good books themed around trains and frontiersmen coming across the country," says Fenn. "The railway has quite a dark history, from the gold rush to how it was created, and some people love learning about that sense of place."
To enhance the journey, The Rocky Mountaineer gives onboard commentary, providing insight into the history, culture and geography along its routes.
7. Consider an upgrade on your train trip
While single travelers often select a cabin for one, it can be a tight squeeze, especially at night.
"As a single traveler, it was well worth it when I upgraded to a cabin for two for comfort," says Nicholls.
Other ways to personalize your trip range from upgrading to luxury in VIA Rail's Prestige Sleeper Class (available on The Canadian), to making arrangements to celebrate a special occasion — from birthdays to anniversaries — with the help of the crew. Look into customized experiences to make your journey unforgettable.
8. Plan to be social on the train
A treasured part of rail travel is the ability to meet other travelers.
Unlike flight culture, where people stick to their seats, train travel often involves multi-day trips, with travelers mingling throughout common areas and leisurely enjoying meals in the dining cars before relaxing in their private cabins. While the pandemic has changed some aspects of its social nature, rail travel is still a fantastic way to meet others, so come prepared with curiosity and questions.
Tipping is always in fashion with customized service, though travelers are often unsure what's appropriate for a multi-day journey. A few guidelines can help.
"Plan to leave a couple bucks on the table for each meal," says Fenn, about traveling on VIA Rail. "For turn-down service, when staff come to switch your cabin from seating to sleeping, it's appropriate to leave something like $15."
Some VIA Rail trips include staff changeovers at a mid-point, so if you've had a positive experience with a crew member, thank them early rather than waiting until the end of the trip.
When traveling on the Rocky Mountaineer, gratuities for your onboard hosts are not included in your package price. These hosts serve your meals and drinks, as well as providing information and storytelling along the rail route. You are able to pay gratuties at the end of your trip by cash or credit card.
10. Keep up to date with train travel information
It's no secret travel has shifted, from pandemic to foreign restrictions. As many trips are booked well in advance, it's important to stay up to date with the latest international advisories before you leave home.
"The best approach is to stay aware," says Fenn. "It's a good bet to bring several masks, extra sanitizer and creature comforts like essential oils to freshen your mask, or warm socks and fresh shirts to change into for dinner."
If you're traveling out of country, consider travelers insurance, currency conversions and any important documents you'll need prior to boarding. Your travel advisor will also send you a package with details about everything you need to know.
Discuss your Canadian train vacation with a local travel expert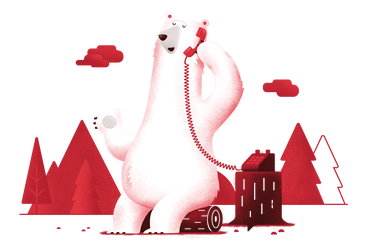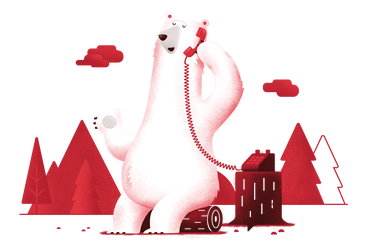 Current promotions
Sign up for special offers, monthly Canadian Insider tips, and vacation inspiration.