10 Books to Read While Dreaming About Canada
By John Lee
Published Apr 23, 2020
4 min read
Get inspired for your visit to Canada with some of our favourite reads.
If you want to deepen your understanding of the land of grizzly bears, amazing mountain views and – of course – train murders (more about that later), consider diving into a page-turner or two before you arrive. Here are our top picks for brilliant Canada-themed reads to get you inspired for your next visit.
A Number of Things: Stories of Canada Told Through 50 Objects by Jane Urquhart
A hugely entertaining, wonderfully illustrated anthology of Canadian stories told through the tapestry of 50 seemingly random objects. You'll pick-up a plethora of oddball, obscure but never-less-than-fascinating facts about the Great White North, covering everything from a special cherry tree to a particular artist's shoe to a historic hanging rope.
The Promise of Canada: People and Ideas that have Shaped Our Country by Charlotte Gray
Produced to coincide with Canada's 150th birthday in 2017, this deeply researched tome deploys page-turning profiles of nine key Canadians to tell the richly layered story of the country. From Emily Carr to Margaret Atwood and from George-Étienne Cartier to Tommy Douglas, it's the perfect way to add a deeper layer of knowledge to your upcoming Canada travels
Beauty Tips from Moose Jaw by Will Fergusson
An endlessly esoteric, effortlessly entertaining travelogue in which Calgarian Fergusson travels across Canada, illuminating the quirks, stories and cultural exotica that make Canucks and their communities what they are. Expect lots of laugh-out-loud moments and unexpected revelations – including some useful information on where exactly to find the world's largest mosquito.
The National Dream: the Great Railway, 1871-1881 by Pierre Berton
Canada's best-known history author covered everything from the Gold Rush to the Great Depression. But in this immersive, richly-storied narrative – and its equally excellent sequel The Last Spike – he tells the incredible true story of the improbably huge railroad network that eventually united a vast nation, with endless twists and turns along the way. A top read for train lovers.
Souvenir of Canada by Douglas Coupland
A loving, sometimes poetic homage to his home and native land by arguably Canada's most famous latter-day artist and author, Coupland's photo-heavy volume is part personal essay and part cultural A-to-Z of Canada, giving equal prominence to well-known icons and eclectic ephemera. Like the approach? Check out City of Glass, his similarly particular book on Vancouver.
Pocket Birds of Canada by DK Canada
The perfect (and perfectly portable) book for any binocular-wielding birder planning a feather-themed trip to Canada, this richly illustrated, pocket-sized volume covers a surprisingly comprehensive 434 avian critters in its nearly 300 pages. You'll find handy spotting info for everything from loons to northern flickers and from chickadees to burrowing owls.
The Apprenticeship of Duddy Kravitz by Mordecai Richler
Richler's later novel, Barney's Version, appears on many of those must-read Canadian booklists. But this rich, slice-of-life evocation of 1950s Jewish Montreal is an arguably even more entertaining read, a page-turning coming-of-age novel that still feels fresher than a hot bagel from a bustling Plateau bakery. Look out for the 1974 movie version starring Richard Dreyfuss in the title role as well.
Murder on the Canadian by Eric Wilson
Don't worry: it's fiction. This sparkling young adult crime novel has been a bestseller for decades – and it's never lost its appeal. Set on Canada's most iconic train, you'll find the murder of a beautiful woman, mysterious fellow-passengers who all look as if they could have done it and our young hero Tom Austin, who tries to solve the crime before the murderer picks him off as well.
Famous for penning thrillers set in the horseracing world, Francis hopped a cross-Canada passenger train for this story. He didn't abandon the equines, though: the high-class horse racing fraternity is along for the ride – plus a blackmailing sociopath bent on taking everyone for all they're worth. Note: if you meet a passenger like this on your trip, please alight at the next station.
99: Stories of the Game by Wayne Gretzky and Kirstie McLellan Day
This story of Canada's most celebrated sport (and arguably its national religion) is co-written by its greatest-ever player. Gretzky's input creates a must-read part-memoir, part-history lesson that takes you through some of hockey's most memorable moments, weaving in many of 'The Great One's' personal recollections along the way. If you're a sports fan, this is the book for you.
Have you discovered great books on or about Canada? Share your recommendations, photos and videos via Facebook, or Twitter or tag us on Instagram.
Discuss your Canadian train vacation with a local travel expert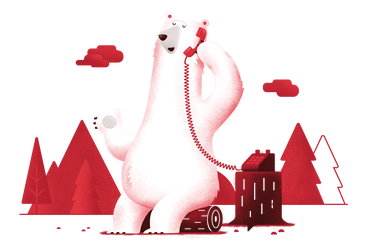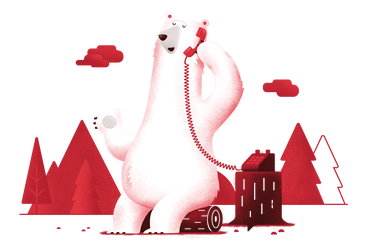 Current promotions
Sign up for special offers, monthly Canadian Insider tips, and vacation inspiration.