You don't have to jet off to Europe to experience French culture and cuisine. Montreal has deep French roots, giving it a cosmopolitan atmosphere that makes it unlike any other city in Canada.
Montreal is one of the most vibrant and fascinating cities in Canada. It has superb dining and food experiences, an inspiring art scene, a calendar packed with festivals and a collection of world-class museums.
At Canadian Train Vacations, our travel experts use their insider knowledge to help you plan the vacation of a lifetime. We create completely customized itineraries with all the best Montreal tours and attractions, giving you the freedom to explore the city at your own pace.


Keep reading or chat with one of our local travel experts. We're passionate about Canada and can help you at any stage of your vacation planning.
Get in touch
This five-day getaway begins in Montreal and ends in Quebec City, allowing you to visit some of Canada's most sophisticated cities. During your stay in Montreal, you'll have the chance to go on a walking tour, dine at award-winning restaurants and visit world-class museums. Then it's time to travel to Quebec City, home to some of the most beautiful buildings in Canada.
Miles covered on train: 144 miles
Days on train: 0.5 days
Nights on train: 0 nights
For a longer Montreal train ride, try the Canadian Eastern Rail Classic itinerary, which begins in Montreal and ends in the Maritimes. You'll travel on two of VIA Rail's most popular trains, The Corridor and The Ocean, taking you through both exciting cities and tranquil landscapes. This Montreal train trip concludes in Halifax, where you'll get to explore the picturesque coastline.
Miles covered on train: 836
Days on train: 1 day
Nights on train: 1 night
The longest itinerary on our list of recommended Montreal tours, the 10-day Canadian History and Culture by Rail trip begins in Toronto, where you'll immediately set off for the charming town of Niagara-on-the-Lake. After relaxing in the Niagara region, it's time to head to Canada's biggest city, Toronto, to explore its historic neighbourhoods. This Montreal train vacation also includes time in Ottawa and Quebec City — and Montreal, of course.
Miles covered on train: 451
Days on train: 3 days
Nights on train: 0 nights
Download a brochure
Get inspired with sample itineraries, train information, route maps, and travel advice from our local experts.


Train Experiences from Montreal
VIA Rail Train
VIA Rail offers year-round train service to some of Canada's most popular destinations, including Montreal, Toronto, Halifax and Quebec. During daylight hours, you'll get to see some of Canada's most beautiful sights from the windows of a comfortable seat. Depending on which route you choose, you may even be able to spend the night aboard in a sleeper cabin.
#1 Travel tip: Attend a festival in Montreal
Montreal's event calendar includes nearly 90 festivals per year, featuring everything from music to art to comedy. Check to see if your travel dates coincide with any special events.

Hannah Poaros-McDermott
Travel Writer and Senior Content Coordinator
The Ocean Train
Operated by VIA Rail, The Ocean train is the oldest continuously operated passenger train in North America. It connects Montreal with Halifax, making it easier to plan Montreal tours with multiple stops.
Sleeper Train
VIA Rail operates two routes that allow you to sleep on the train. The Ocean train, which connects Montreal with Halifax, is the one to take if you're interested in Montreal tours that include Canada's eastern coastline. The Montreal-to-Halifax route covers 1,346 kilometres. VIA Rail's other sleeper train, The Canadian, does not connect through Montreal.
Top Attractions in Montreal
Old Montreal
Visiting Old Montreal is like stepping back in time and experiencing what life was like during the 17th century. World-class museums, high-end shops and tranquil open spaces are just a few of the places to enjoy as you explore everything Old Montreal has to offer. As soon as you take your first step on the historic neighbourhood's cobblestone streets, you'll feel like you're exploring Europe instead of a city in North America.
Notre Dame
Notre-Dame Basilica is nearly 200 years old, making it a popular historic site. Designed in the Gothic Revival architectural style, the imposing building is filled with colourful paintings and stained-glass windows. Before you step inside, take a moment to appreciate the graceful spires and niches filled with statutes of religious figures.
Cruise on Saint Lawrence
Many Montreal tours include a cruise on the Saint Lawrence River, and for good reason. You'll get to relax and enjoy unobstructed views of the city's skyline, all while enjoying the tranquil waters around you. A river cruise is the perfect activity if you're on a romantic getaway.
Montreal Botanical Garden
The Montreal Botanical Garden is a must-see attraction for any nature enthusiast. Garden staff have meticulously recreated several biomes, making it possible to see plants and animals from the Labrador Coast, the tropical rainforest and the sub-Antarctic islands all in one day.
Montreal Planetarium
Take a journey to the stars with a visit to the Montreal Planetarium, part of the largest natural science museum complex in Canada. You'll learn about astronomy through immersive videos and interesting exhibits, making the planetarium a great place to visit with younger family members.
Tour to the Laurentians
The Laurentian Mountains are 540 million years old, making them some of the oldest mountains in the world. Whether you like to hike or prefer to do something a little less physical, the Laurentian area has a little something for everyone, including hiking trails, golf courses, shopping centres and spas.
#2 Travel tip: Take the train in Quebec
VIA Rail's Corridor train is an easy, scenic way to travel between Montreal and Quebec City. Choose business class, which includes food and drink service, for the best experience.

Katherine Foxcroft
Product Manager, Tours and Vacations
This vacation provided us with great memories
We truly enjoyed our vacation. The hotels were great. The limousine drivers were very professional and friendly and our tour guide was also outstanding. Our tour guides in Montreal... 


Why book your train journey in Canada with Canadian Train Vacations?


We take care of all the details
You want to relax and enjoy your trip, not get overwhelmed by the planning. Let us make all of the bookings for you, including rail tickets, hotels, excursions and activities, meals and transfers.


Independent travel with expert support
Enjoy local expertise and guidance with a personalized itinerary. Your preferences and needs are our priority. We take care of you from the moment you land until the moment you leave.

Get help when you need it
You'll receive the inside scoop before you even leave home. And you can relax during your vacation because we're only a phone call away if you have any questions while you're in Canada.
Frequently Asked Questions
The best month to visit Montreal is between March and May or September and November for milder weather and good rates. You'll also avoid long lines and crowded tourist attractions. If you're planning a Montreal train tour, there's really no bad time to visit. The summer months offer plenty of great festivals and cultural events.
Train trips from Montreal stop in several popular destinations, including Toronto, Quebec City and Halifax. A travel expert from Canadian Train Vacations can discuss your options and recommend the best Montreal train routes based on your interests.
The Montreal to Quebec City train ride is very scenic. You'll get to see some of Canada's most beautiful countryside as you travel between the two cities. The train crosses the Saint Lawrence and passes through wilderness and quaint small towns. Depending on when you travel, you may get to see snow-covered fields, colourful maple leaves or fields of wildflowers.
You need at least two or three days to explore all the best spots in Montreal. The city makes a great start or end destination for your Canadian train vacation. For example, you may want to add a few days at either end of your trip to spend in Montreal.
Both cities have plenty to see and do, but Montreal is the better option if you're interested in French culture.
Commuter tickets are available through VIA Rail for around $150. Our train vacation packages with both Montreal and Quebec include train tickets, hotels, tours and activities, airport transfers and some meals, and start around $2,750 per person for five days.
It takes about 2.5 hours to get from Montreal to Quebec by train.
About the author: Katherine is Product Manager with Fresh Tracks Canada. Having worked in the Canadian travel industry for almost 20 years, she enjoys sharing her local expertise with visitors. She is based in Calgary and one of her favourite Canadian destination is the... Read more
Discuss your Canadian train vacation with a local travel expert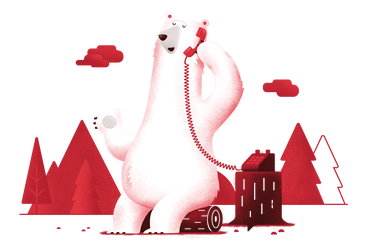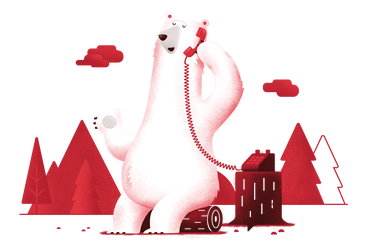 Current promotions
Sign up for special offers, monthly Canadian Insider tips, and vacation inspiration.