See one of the world's most impressive waterfalls during your trip to Canada. An excursion to Niagara Falls is a must-do during your train vacation.
Did you know that more than 567,000 liters of water flow over Niagara Falls every second? That's the same amount used by an average household over 7.5 years. But statistics can't tell the full story. They don't prepare you for the feeling of sheer awe when you hear the thundering roar and feel the cool spray of this famous natural wonder. It will be one of the most unforgettable moments on your Canadian train vacation.
Our travel experts can help you plan your best trip. Adding a Niagara Falls tour to your itinerary is the best way to experience this area. You'll also get to explore Niagara on the Lake, a charming small town full of culture, and the Niagara Region, one of the country's top wine producing spots.


Keep reading or chat with one of our local travel experts. We're passionate about Canada and can help you at any stage of your vacation planning.
Get in touch
Download a brochure
Get inspired with sample itineraries, train information, route maps, and travel advice from our local experts.


Train Experiences
These are some suggested train experiences for your Canadian adventure
VIA Rail
VIA Rail is Canada's main passenger train and connects Vancouver to Halifax with four main train routes. Major stops with VIA Rail you include Vancouver, Jasper, Winnipeg, Toronto, Ottawa, Montreal, Quebec and Halifax. These trains run year-round and, depending on the route, may include an overnight sleeper train experience. For Niagara Falls train trips, guests will disembark in Toronto and enjoy time exploring the Niagara Region on small-group or private tours.
#1 Travel tip: See Niagara Falls in the snow
While this iconic sight is stunning in the spring through fall, it takes on a special beauty when it is shrouded in ice.


Athena McKenzie
Managing Editor
Sleeper Train
There are two train routes in Canada which allow you to sleep on the train, both through VIA Rail: The Canadian runs between Vancouver and Toronto and the Ocean between Montreal and Halifax. Both sleeper train routes are available all year long. For visitors who wish to experience both a sleeper train and Niagara Falls, their best opportunity is an itinerary that includes The Canadian Train and extended time in Toronto.
Explore: Overnight Train Trips in Canada
#2 Travel tip: Book a wine tour
The area around Niagara Falls is home to world-class wineries. Spend a day being driven around to wander the estates, enjoy gourmet meals, and sip delicious wines.


Louise Weiss
Director of Legendary Hospitality
What a wonderful, memorable family vacation!
What a wonderful, memorable family vacation! We really enjoyed visiting Niagara Falls, Toronto, Montreal, and Quebec City. Very pleasant experience on the Via Rail train ride betwe... 


Brad, Denise and family
FL, USA
Why book your train journey in Canada with Canadian Train Vacations?


We take care of all the details
You want to relax and enjoy your trip, not get overwhelmed by the planning. Let us make all of the bookings for you, including rail tickets, hotels, excursions and activities, meals and transfers.


Independent travel with expert support
Enjoy local expertise and guidance with a personalized itinerary. Your preferences and needs are our priority. We take care of you from the moment you land until the moment you leave.

Get help when you need it
You'll receive the inside scoop before you even leave home. And you can relax during your vacation because we're only a phone call away if you have any questions while you're in Canada.
About the author: Athena McKenzie is the Managing Editor at Fresh Tracks Canada. An experienced lifestyle journalist, she has written about travel, design, arts and entertainment. Her work has appeared in The Globe and Mail, Toronto Star, Zoomer Magazine, Elle Canada and... Read more
Discuss your Canadian train vacation with a local travel expert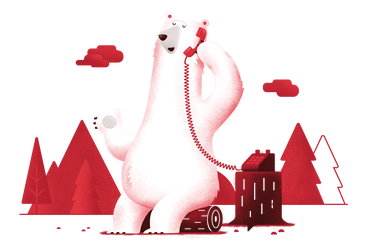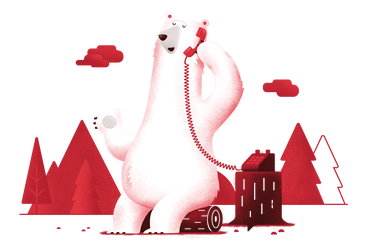 Current promotions
Sign up for special offers, monthly Canadian Insider tips, and vacation inspiration.