Vancouver to Jasper Train Journey
One of Western Canada's most popular destinations, Jasper offers amazing views, plenty of opportunities for outdoor recreation and a wide range of amenities.
Taking a Vancouver to Jasper train trip makes it easy to see the sights while relaxing in a comfortable train car. You can ride the luxurious Rocky Mountaineer, a daylight-only train that offers unparalleled views of wildflower meadows, alpine passes and deep valleys. Or you can take VIA Rail's The Canadian train between Vancouver and Jasper.
If you want to take the train from Vancouver to Jasper, you can count on the travel insiders at Canadian Train Vacations to help you plan the best journey. Our travel experts know about all the best Jasper train tours, including where to stay and what to do while you're on your trip.

Keep reading or chat with one of our local travel experts. We're passionate about Canada and can help you at any stage of your vacation planning.
Get in touch
The Circle the Canadian Rockies by Train itinerary runs from May through September and includes 12 days of travel. Spend the first day in Vancouver, a vibrant city filled with restaurants, shops and historic sites. Along with time to explore Jasper, the rest of the tour features stops in Whistler, Quesnel, Lake Louise and Banff.
Discover some of the best destinations in Canada with the Across Canada by Train tour. This train journey begins in Toronto and ends in Vancouver, allowing you to visit two major cities and some of Canada's most popular outdoor attractions. The 13-day itinerary includes Jasper National Park, Icefields Parkway and Lake Louise, making it the perfect choice for adventurous travellers.
In the Canadian Rockies, winter offers many attractions. Climb on board The Canadian, VIA Rail's famed "snow train," to take in the beauty of ice-covered fields, snow-capped mountains and evergreen trees adorned with icicles that sparkle in the sunlight. This Jasper vacation includes nine days of travel, giving you plenty of time to reveal in the beauty of a Canadian winter.
Get a brochure
Includes sample trip itineraries, route maps, and insider tips.
Get Your Brochure
Have a question?
We can answer any questions or make suggestions.
Schedule a Call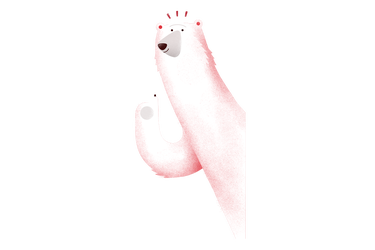 Train Experiences
These are some suggested train experiences for your Canadian adventure in Jasper.
Rocky Mountaineer
The Rocky Mountaineer is a daylight-only train, ensuring you get the best views of the Canadian countryside. It connects British Columbia with Alberta, with three different sight-seeing routes. Stops include Whistler, Jasper, Lake Louise, Vancouver, Banff, Kamloops and Quesnel. In operation from mid-April through mid-October, the Rocky Mountaineer is one of the best ways to travel from Vancouver to Jasper by train.
VIA Rail Train
VIA Rail runs across Canada and is the primary passenger service connecting Vancouver to Halifax. It has four main routes, with major stops including Winnipeg, Jasper, Toronto, Vancouver, Halifax, Ottawa, and Montreal. VIA Rail trains operate during all 12 months of the year. Some routes also offer sleeper train experiences.
Sleeper Train
Make your train adventure even more exciting by choosing an itinerary that includes time on a sleeper train. In Canada, two train routes have sleeper cars: The Ocean Train and The Canadian. The Ocean Train travels along the East Coast of Canada, connecting Montreal with Halifax. The Canadian connects Vancouver and Toronto, with stops in Winnipeg and Jasper. Some cars even have glass domes, providing panoramic views of Canada's most beautiful sights.
Top Tourist Attractions in Jasper
What makes Jasper train vacations so appealing are the variety of activities. These are some of the most popular attractions in Jasper.
Maligne Canyon
Maligne Canyon is Jasper National Park's deepest canyon, making it popular destination for hikers and other outdoor enthusiasts. The canyon has six bridges, making it possible for even inexperienced hikers to see Maligne Canyon in all its glory. A popular activity is a boat cruise of Maligne Lake. Many people visit in the summer, but Maligne Canyon is especially beautiful in the winter, especially if you take the Third Bridge to see a frozen waterfall.
Jasper SkyTram
Explore Jasper from a new point of view by taking a ride on the SkyTram, which takes you 2,263 metres into the air. Jasper SkyTram makes it easy to access trails in Jasper's alpine zone, making it a popular attraction for hikers. When the SkyTram is operating, a cabin departs from the lower and upper stations every 9 minutes. The upper station also has food and beverages available.
Columbia Icefield
Take Icefields Parkway — considered one of the most scenic drives in the world — to one of Canada's most dramatic attractions: the Columbia Icefield. The icefield has a Glacier Discovery Centre, where you'll ride out to a glacier in a specially designed buggy. There's also a Skywalk with incredible views of the valley below.
Wildlife Spotting
Jasper is home to many wildlife species, making it the ideal destination for any traveller who loves animals. It's also a great place to visit if you enjoy photography and want to work with some new subjects. While you're in town, arrange for a private tour led by an experienced guide. Your guide will be able to point out some of the best spots for wildlife viewing and tell you more about the animals living in the region. Wolves, bears, bighorn sheep, moose, elk, mountain goats and caribou all live in this area.
Nature Hike
Popular hiking spots in Jasper include The Bald Hills, the Sulphur Skyline, Tonquin Valley and the Skyline Trail. Although Jasper has many natural wonders, it also has plenty of restaurants and other activities. Take a long hike in the morning and then unwind in the afternoon with a cocktail, a gourmet meal or a trip to the spa.
Dogsledding
Jasper is home to several companies that offer dogsledding, usually with Alaskan Malamutes or Siberian Huskies. Once you get the hang of it, you'll be mushing like a pro. Some companies even offer family-friendly tours that are suitable for kids, making dogsledding a fun way to spend time with grandchildren or younger nieces and nephews.
Downtown Foodie Tour
Jasper offers everything from casual pizza joints to high-end restaurants with stunning views of the surrounding mountains. A foodie tour gives you a chance to taste some local favorites while learning some local stories.
Motorcycle Sidecar Tour
A motorcycle sidecar tour of Jasper is a unique way to take in the sights. You'll get to ride in a sidecar as an experienced motorcyclist navigates the roads, stopping at some of the park's most popular attractions. You'll have the opportunity to take photographs and enjoy the natural beauty of Jasper, which is known for its wildflowers and majestic animals.
We all loved taking the sleeper train from Vancouver to Jasper
The day trip to Victoria was long, but memorable. Butchart Gardens is a world class treasure. We all loved taking the sleeper train from Vancouver to Jasper best. It was such a dif... 

Lisa, Michael and Family
OH, USA
Why book your train journey in Canada with Canadian Train Vacations?

We take care of all the details
You want to relax and enjoy your trip, not get overwhelmed by the planning. Let us make all of the bookings for you, including rail tickets, hotels, excursions and activities, meals and transfers.

Independent travel with expert support
Enjoy local expertise and guidance with a personalized itinerary. Your preferences and needs are our priority. We take care of you from the moment you land until the moment you leave.
Get help when you need it
You'll receive the inside scoop before you even leave home. And you can relax during your vacation because we're only a phone call away if you have any questions while you're in Canada.
Frequently Asked Questions
September is considered the best month to visit Jasper. It is known as the "golden month" because it's cooler and less crowded than the summer months. When the leaves start to change, you'll also have endless opportunities to enjoy the foliage. That said, there's really no bad time to visit Jasper, and the best time to travel depends on your interests. If you want to try dogsledding or other cold-weather activities, visit during the winter.
In general, two to three days gives you enough time to see the town's best sights before moving on to the next destination.
The Vancouver to Jasper train price depends on the length of your itinerary, the accommodations you select and the excursions you want to experience on your journey. Prices for our trip itineraries range from $3,390 to $8,080 USD per person, and include train tickets, hotels, activities and excursions, and some meals.
It takes about 19 hours to travel from Vancouver to Jasper by train. Itineraries with stops in both Vancouver and Jasper typically last for at least one week depending on how many other cities you're scheduled to visit. For example, a train trip across Canada should last for at least 12 or 13 days to ensure you have plenty of time to see amazing sights and participate in your favorite activities.
VIA Rail offers three classes of service, between Jasper and Vancouver. Economy offers basic transportation for an affordable price. Sleeper Plus includes access to the train's business lounge, two large checked bags, carry-on baggage, priority boarding, shower access and meal service. Prestige Class is the luxury service and includes all of the amenities included in Sleeper Plus, as well as access to a premium cabin, a personal concierge, a flatscreen TV, a private washroom and gourmet meals.
Current Promotions
Sign up for special offers, monthly Canadian Insider tips, and vacation inspiration.