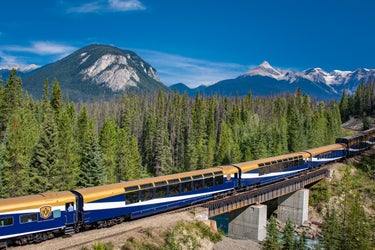 Experience Canada in pure luxury
Unlock the very best onboard luxury train trip across Canada. Soak in the scenery with dazzling fine dining, world-class amenities and exquisite service. The Rocky Mountaineer GoldLeaf and VIA Rail Prestige class are two popular luxury train services and our Canadian Insiders can help you book the right service level for you.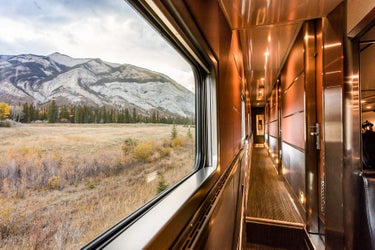 The most civilized way to explore
Travelling in luxury on board a VIA Rail train means you get to enjoy Canada's wilderness in high style. VIA Rail's highest level of service, the Prestige class, is only offered on travels between Vancouver and Toronto.

Plan your trip with a Canadian Insider
You know that friendly character you met in the local café who told you to visit that well-kept regional secret which turned out to be the best part of your holiday? That's us.

Have everything organized for you
By this stage, you're already having dreams about mountains, moose and maple trees. We combine your personal preferences with our insider knowledge to save you hours of pointless internet trawling.

Get help when you need it
We're here to make sure you get the inside scoop before you even leave home. And you can relax on your vacation because you know that we're a phone call away if you have any questions while you're in Canada.

Need advice?
We'd love to help. Discuss your vacation options with a Canadian Insider.
Schedule a Call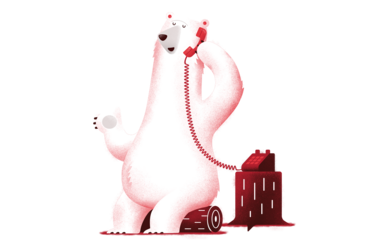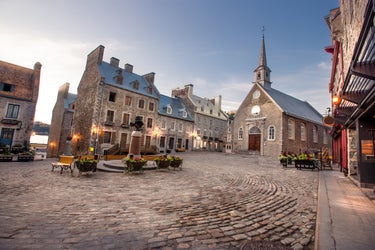 Limited Time Offer
Expires August 15
Price Freeze On 2023 Trips
Book your 2023 trip now and take advantage of 2022 prices!
During this price freeze, enjoy early access to our 2023 rail-trip collection, with the best availability and trip options.
Schedule a call with a Canadian Insider or call us at undefined.
Why Everyone Should Cross Canada By Train At Least Once
A dreamy view of boreal forest slides into golden grasslands and blue sky as VIA Rail's flagship Canadian chugs west toward the prairies. And presently, the Canadian Rockies' snow-tipped teeth bite into the horizon as the train rolls into Jasper National Park.
The country's majestic and ever-changing landscape is but one reason to embrace this historic means of conveyance on a classic rail journey between Toronto and Jasper that includes three nights on a sleeper train.
Read Full Article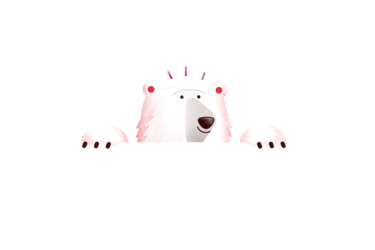 Discuss your dream trip with a local insider
Or call us toll free
True North
NEWSLETTER
Sign up for vacation inspiration, insider tips, exclusive offers and more.