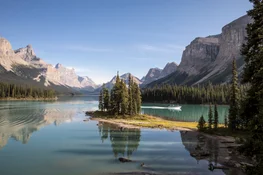 Canadian Rockies Discovery Tour
Your itinerary is personalized to suit your dreams and needs:
Decide your desired budget
Choose your own activities and experiences
Have all the details of your trip arranged for you
Explore Banff and Jasper national parks
Discover the best of the Canadian Rockies national parks on a week-long vacation. See Banff and Jasper national parks, and Lake Louise, whilst enjoying your choice of guided activities.

Highlights of your trip
Seamless, worry-free vacation with plenty of adventure
Glaciers, emerald lakes, and forests of the Canadian Rockies
Great choice of activities catered to your interests
Choose from hiking, wildlife viewing, train rides, sightseeing, and more
Top experiences and features

Ride the Banff Gondola
On the Banff Gondola, soar to the top of Sulphur Mountain for a bird's-eye view of six mountain ranges.
Your Questions Answered
Find out what is included in your trip and have all your questions answered. We are here to help.
What's Included
Choice of unique guided activities
Transportation to and from airports, timed with your flights
Feature dining experience at one of our favorite local restaurants
Electronic travel documentation package
Personalized Fresh Tracks Canada customer service support
Frequently Asked Questions
Our vacations are not typically 'escorted.' You are not tied into a specific group, or a rigid daily itinerary but rather have the freedom of 'independent' travel.
This allows you, with the help of our Canadian Insiders, to personalize your trip to suit your occasion, interests, timeframe and budget. We'll guide you through the process and provide the reassurance of seamless connections, customer service support, and scheduled activities tailored to your taste.
Your trip can be as rich as you'd like, and completely arranged around your interests and needs. The greatest benefit of working with us is our local knowledge. You can customize your trip and decide what you'd like to see and do.
If your trip is a special occasion, we'll make sure it is unforgettable. Or if you're traveling with a group, we'll take care of the logistics so you can share time together stress-free.
Absolutely! We personalize all our clients' trips to fit their exact tastes and needs. You can add days at locations that you'd like to explore and spend more time at. Or leave out certain areas that don't interest you as much. Discuss your travel goals with our Canadian Insiders who make sure that your trip fits your needs and budget.
We partner with many hotels across the country that offer a variety of service levels and unique experiences. Choosing a hotel is based on local availability and personal preference, and our Insiders will help you find the perfect place to rest your head so that you can have the best experience possible.
On some of our trips, you'll see that we categorize our hotel rooms by Comfort, Superior and Deluxe class, which generally translates into the traditional 3-, 4- or 5-star designation (equivalent to Best Western, Sheraton and Fairmont). However, sometimes we use the same hotel for more than one category and distinguish the room by size, floor level or view.
Our Comfort Level hotels include our favorite 3 star hotels, in great locations and with excellent service.
Our Superior Level hotels provide amazing value for clients wanting something more upscale but not at the price of a top-end 5 star resort. Superior level hotels are some of our favorites because of the character and unique charm that you won't find at the average chain hotel.
In Deluxe Level hotels, it's likely you'll be staying at one of the iconic Canadian Fairmont Hotels in a room with a view. Built for the Canadian Pacific Railway in the early 20th century, these hotels are luxurious and full of history – ensuring an experience you'll never forget.
Hotel amenities can vary by property, so your Vacation Advisor will discuss what's most important to you, such as air conditioning, parking, laundry, swimming pool, spa, onsite restaurants, or 24-hour room service.
Accessible hotel rooms vary by hotel, ranging from partially accessible to fully barrier free. Your Fresh Tracks Vacation Advisor will make sure to find the right room for your needs.
All our trips are personalized to fit our clients' schedule and budget. The price of your trip generally depends on the travel season, train service, accommodations, and the sightseeing tours you take. When you request a quote you'll be provided with the detailed information you need
Trip Itinerary
Speak to one of our Canadian Insiders about personalizing this trip. Some of our trips can be done in the reverse direction.
Indicates featured activities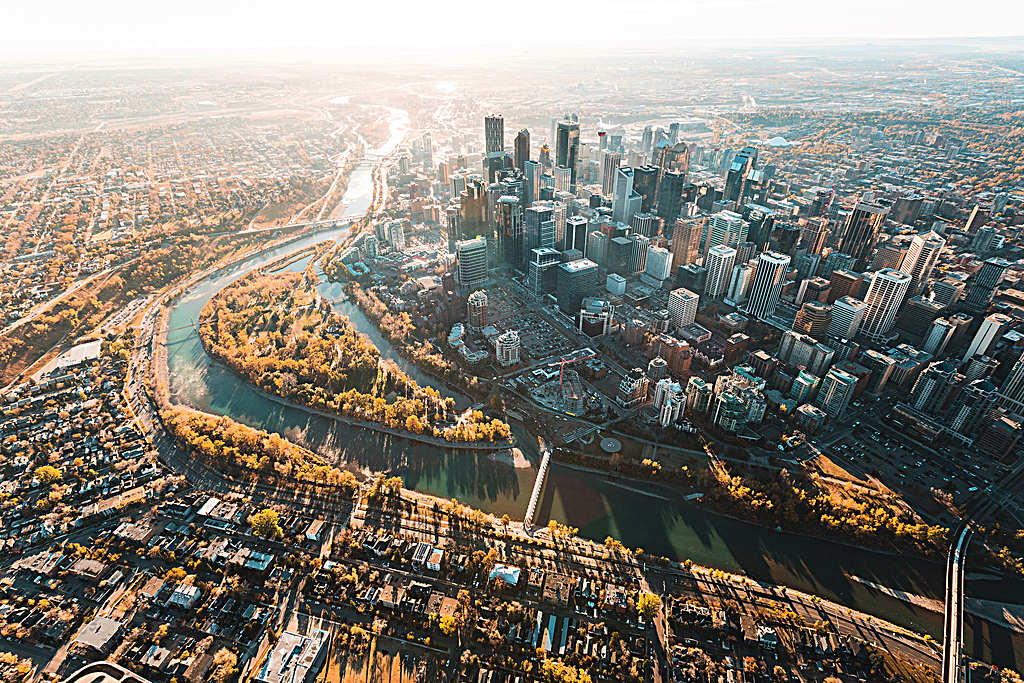 Day 01
Arrive in Calgary
Welcome to Calgary! Upon arrival, meet your transfer at the Calgary International Airport and travel through the Canadian Rockies to Banff.
Transfer from Calgary Airport to Banff

Feature Dinner in Banff

Enjoy a delicious three-course dinner at one of Banff's great restaurants.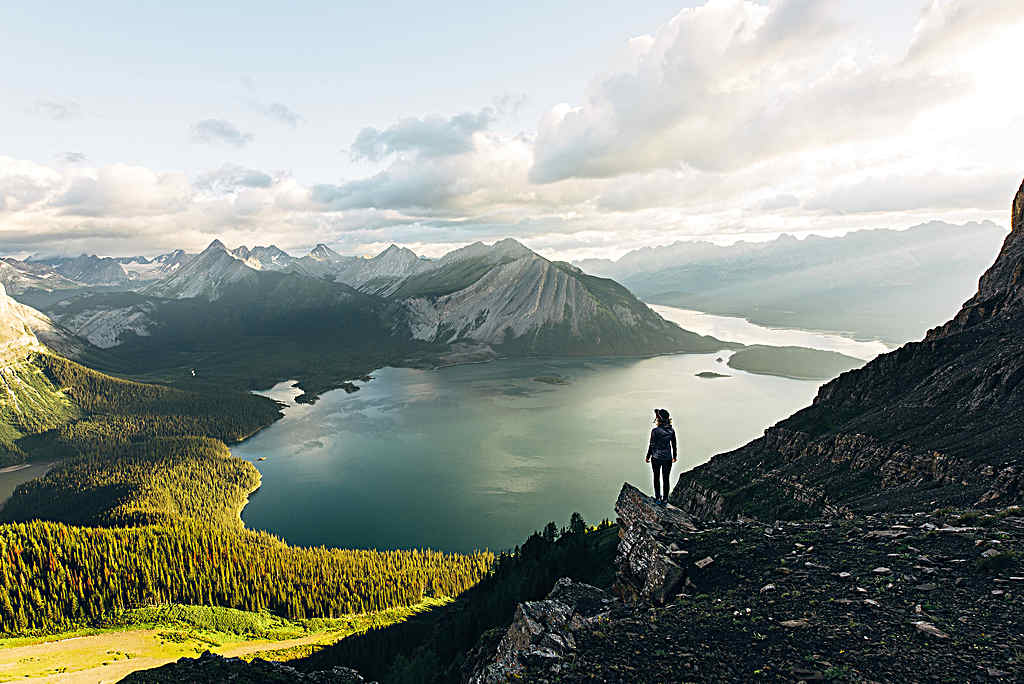 Day 02
Discover Banff National Park
Explore the beauty of Banff on your Canadian Rocky Mountain vacation.
You have

3 options

to choose from today:

Grizzly Bears, Lakes and Waterfalls Tour

See an orphaned grizzly bear in his mountainside habitat, ride the gondola up to the top of Kicking Horse Mountain, and visit Yoho National Park's most scenic spots.

Cowboy Cookout Lunch by Horse-Drawn Wagon

Embrace the fresh mountain air on a morning wagon ride along the base of Sulphur Mountain. Midway, enjoy a tasty BBQ lunch and experience authentic cowboy hospitality and entertainment.

Banff E-Bike Tour

Cycle through Banff and the wonderful Bow Valley area on an e-bike tour.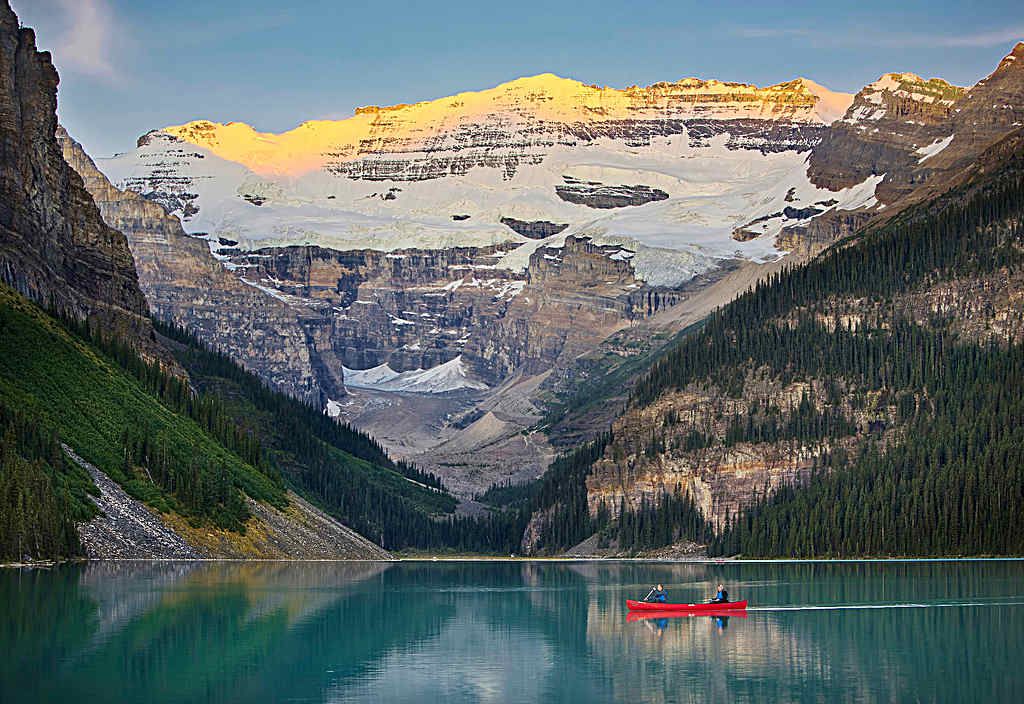 Day 03
Explore Banff
Fill your lungs with cool, fresh Canadian Rockies air and head out for a day of exploration.
You have

3 options

to choose from today:

Lake Louise and Moraine Lake Tour

On a guided sightseeing tour, stroll the Lake Louise shoreline and snap photos of the Valley Of The Ten Peaks at Moraine Lake.

Banff Sightseeing Tour and Gondola Ride

Discover Banff's folklore and natural history on a small group tour, then ride the gondola up to the summit of Sulphur Mountain.

Guided Hike from Banff

Discover one of Banff National Park's best hiking trails with a small group and guide. Hike locations and difficulty vary by day of the week.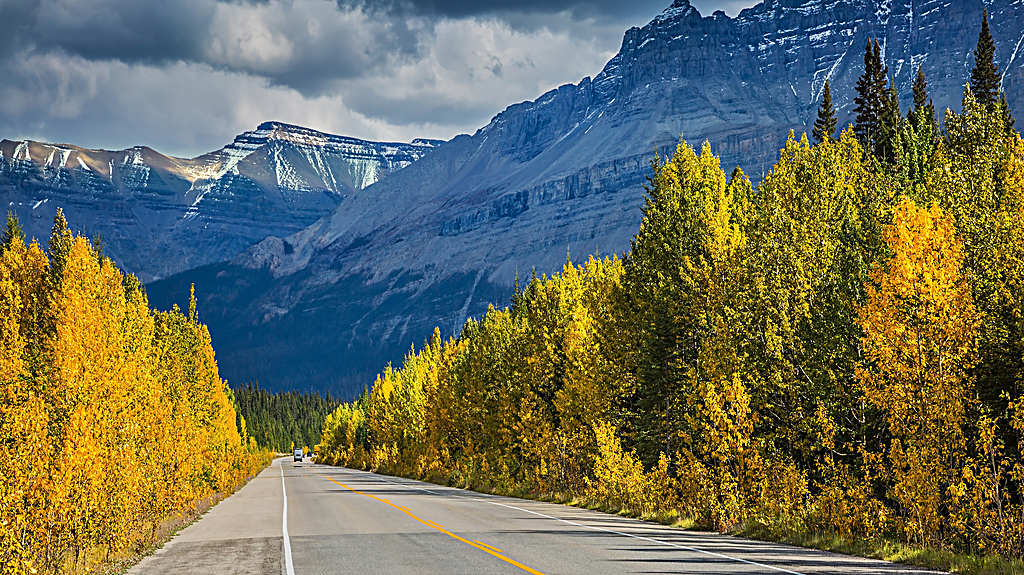 Day 04
Travel the Icefields Parkway
Start your full-day guided tour this morning as you travel the Icefields Parkway with a small group. Journey through the natural splendour of Banff and Jasper national parks.
Icefields Parkway Tour to Jasper

On this full-day sightseeing tour, walk on the Athabasca Glacier, stop for lunch, and step bravely out onto the Columbia Icefield Skywalk.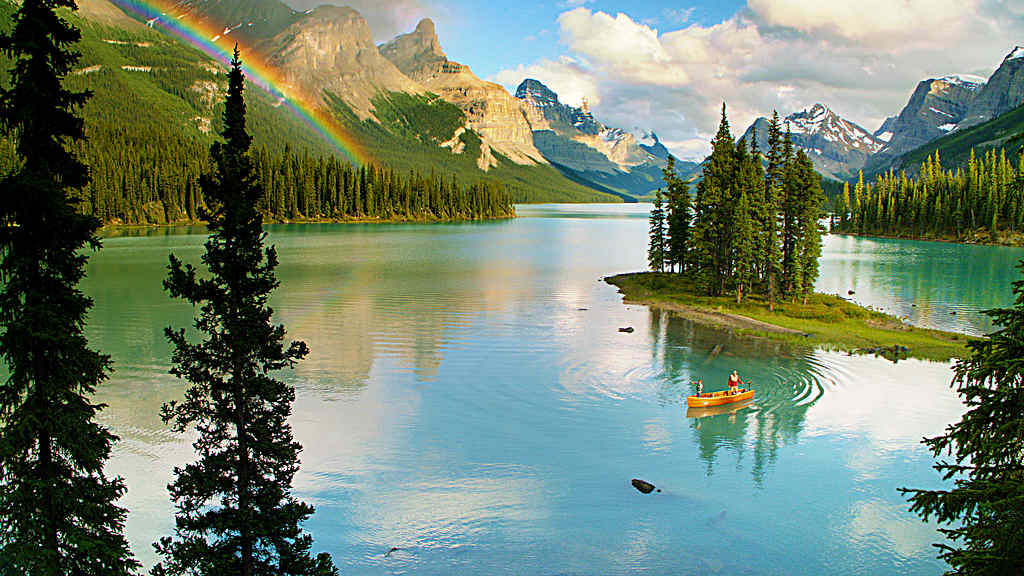 Day 05
Explore Jasper
Jasper is a great base to explore Jasper National Park, the largest park in the Canadian Rockies. Jasper is the gentle giant of the Rockies, and this small town offers visitors a more laid-back mountain experience with equal opportunities for adventure, discovery and relaxation.
You have

4 options

to choose from today:

Pyramid Lake Guided Evening Canoe Paddle

Enjoy a peaceful paddle across the lake in a canoe. Hear loons calling, watch for beavers swimming, and spot moose grazing on the shore.

Half Day Train and Sightseeing Tour

Experience VIA Rail's Skeena train and a personalized sightseeing tour. Travel the shores of the mighty Fraser River to the historic Dunster Station and British Columbia's Robson Valley.

Jasper Walking Food Tour

Join a foodie guide and explore Jasper's eclectic (and delicious) food scene on an afternoon tasting tour. Sample Canadian classics, locally brewed beers, and globally inspired cuisine.

Best Hike of the Day

Enjoy a professionally guided hike in Jasper National Park. Depending on the day, you may stroll through wildflowers, gaze at glaciers, or walk by colourful mountain lakes.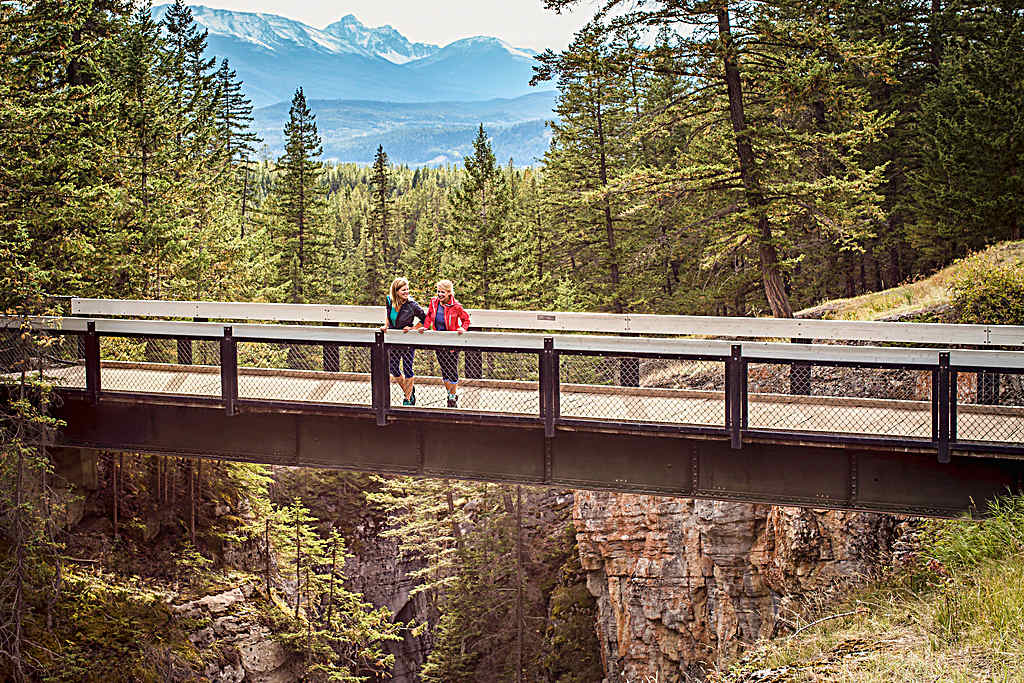 Day 06
Explore Jasper National Park
Take today to get out and explore the awe-inspiring scenery that lies just outside of Jasper.
You have

5 options

to choose from today:

Jasper Skytram

Ride on the longest and highest aerial tramway in the Rockies! Stroll the interpretive boardwalks or hike the Summit trail and explore the alpine's unique flora and fauna.

Jasper Skytram with Shuttle from Fairmont Jasper Park Lodge

Jasper Motorcycle Sidecar Tour

Admire the stunning alpine landscape on a guided Harley Davidson motorcycle sidecar tour. Explore Maligne Canyon, Athabasca and Sunwapta Falls, or Mount Edith Cavell.

Maligne Lake Tour with Cruise

Watch for wildlife on this mini-bus tour to Maligne Canyon and Maligne Lake, then cruise to picturesque Spirit Island.

Athabasca River Scenic Rafting Float

This guided scenic float trip down the Athabasca River follows the same route used by fur traders over two centuries ago.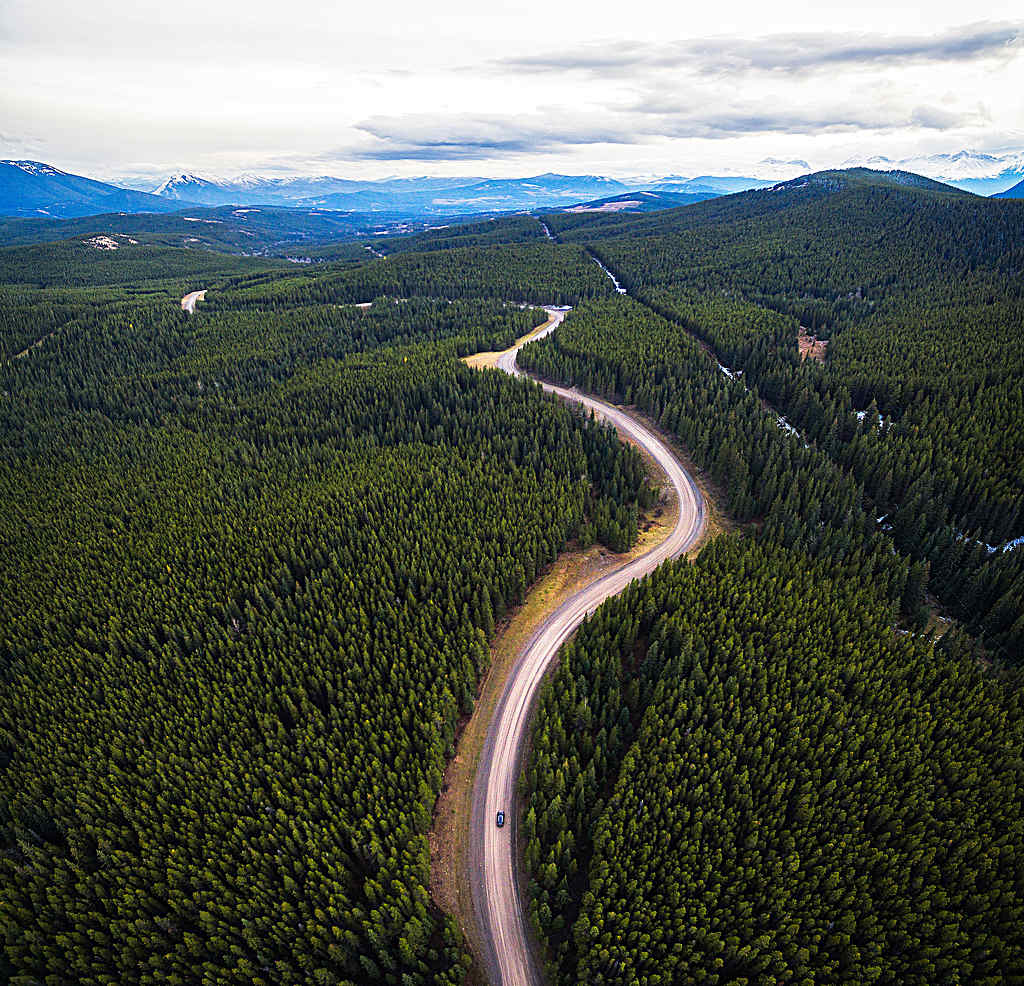 Day 07
Jasper to Calgary
Sit back and enjoy the stunning vistas as you make your way out of the rugged Rocky Mountains and back to Calgary.
Transfer to Calgary Airport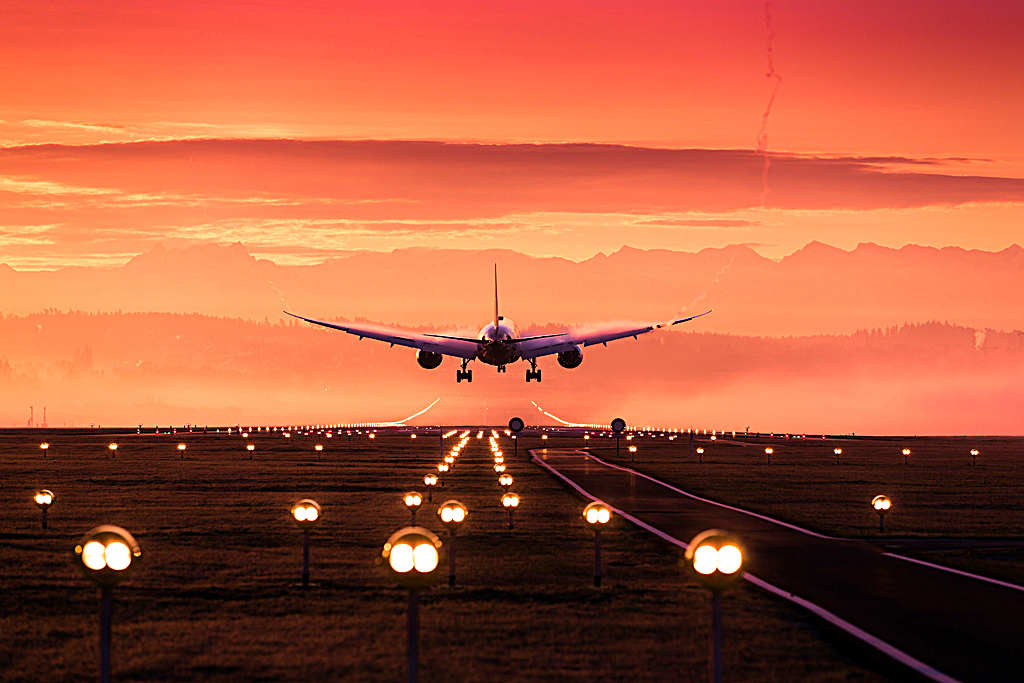 Day 08
Departure from Calgary
Depart Calgary today with fond memories of your Canadian Rocky Mountain vacation.
Prices
Get your personalized quote as prices vary by departure date and hotel class. Prices shown are our lowest rates per person, based on double occupancy, and exclude taxes.
Comfort Level
Airport Transfers
Scheduled bus
View full itinerary
Like this trip? Get more details with a sample itinerary:
Day-tour options and descriptions;
Departure dates;
Suggestions for personalizing your trip.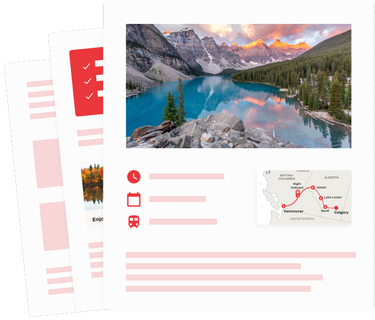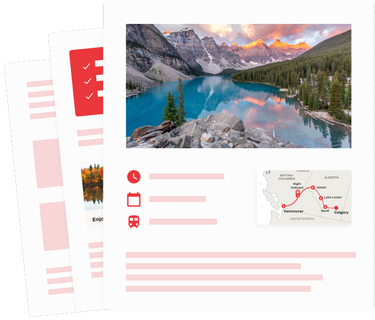 Accommodations
These are examples of the places you can stay on this trip. Please get in touch to discuss your options and to check availability.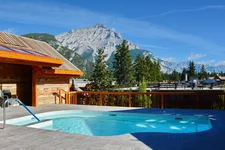 Moose Hotel and Suites
Example of a Superior hotel in Banff
Moose Hotel and Suites is steps away from downtown Banff. Amenities include a spa, indoor pool, sauna, and on-site restaurant. Take a dip in one of the rooftop hot pools – the perfect place for checking out the spectacular mountain views.
Personalize This Itinerary
Here are some of our most popular enhancements to personalize this journey.


Private Icefields Tour
Spend the day with a private guide and explore the Icefields Parkway at your own pace. Along the way, take a helicopter tour from an Icefields base and soar above aqua-green lakes, spectacular glaciers, and graceful waterfalls.
The itinerary was exactly what we had asked for
The itinerary was exactly what we had asked for and all the details were thoroughly documented. The accommodations were excellent and any criticisms we have about them were not any... 


The scenery in Alberta was spectacular
The scenery in Alberta was spectacular. The Four Seasons Hotel in Vancouver and the Delta Point Hotel in Victoria were very special. The Glacier tour on the Athabasca Glacier was wonderful.


Discuss your Canadian train vacation with a local travel expert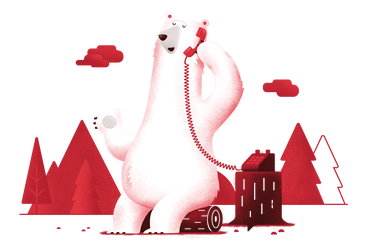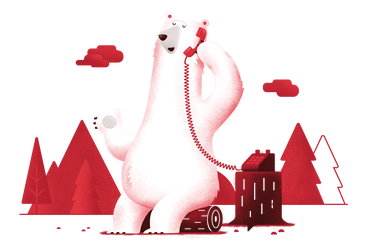 Current promotions
Sign up for special offers, monthly Canadian Insider tips, and vacation inspiration.