14 Best Family Vacations in Quebec
By Fresh Tracks Canada
Published Mar 3, 2023
6 min read
Quebec is the perfect place for a family vacation. From wandering Old Quebec to visiting the aquarium, several year-round activities will make travellers fall in love with this place. It is a must-visit for those who love history, architecture, and the outdoors.
Quebec is a UNESCO World Heritage Sight (1) and is the sole walled city in North America (2). This French-speaking city boasts a strategic location atop vertical cliffs overlooking the St. Lawrence River. Vacations in Quebec City offer both cultural and adventurous activities. Plus, it is renowned for its food.
With all the amazing places to visit in Quebec, many people need help discovering the best options. The travel experts of Canadian Train Vacations are here to help. We create customized Canadian vacations and Quebec is one of our top destinations.
Let's explore the best places for family vacations in Quebec.
1. Village Vacances Valcartier
Valcartier Vacation Village is the largest outdoor winter recreation center in North America. It's only twenty minutes north of Quebec city. Valcartier is accessible all year and features activities ideal for each season. When it comes to spending family vacations in Quebec, Village Vacances Valcartier is the perfect spot.
In the summer, there are 35 water slides, a big wave pool, 100 water games, and two themed river rides. In the winter, there are 35 different toboggan slopes to try out, ranging in complexity from easy to intense — options like the Tornado and Snow Rafting are great for thrill-seeking souls.
You can reach Village Vacances Valcartier from Quebec City by bus, taxi or car. The journey takes around half an hour. Hours of operation are Thursday to Saturday (10 AM-8 PM) and Sunday (10 AM-4 PM).
2. Aquarium du Quebec
Open year-round, this fun family place is a must-visit on vacations in Quebec City. Throughout the year, the Aquarium hosts fun events for the whole family to enjoy. It's home to more than 10,000 animals from about 300 species.
The collection encompasses various mammal species as well as native and exotic fish, crustaceans, amphibians, and reptiles. There are also marine mammals, such as walruses, polar bears, and seals. A gigantic 350-thousand-liter tank contains numerous marine animals from the Pacific Ocean.
Aquarium is located close to downtown and takes only 10-15 minutes to get there by car. Prime shopping centers like Place de la Cite, Place Sainte-Foy, and Laurier Quebec are also nearby. The Aquarium de Quebec is open every day (even on public holidays except Christmas) from 9 AM to 4 PM.
3. Old Quebec
In 1985, UNESCO recognized Old Québec as a World Heritage Site because it was the best-preserved fortified town north of Mexico. As the first permanent European settlement in North America, it is considered the cultural and historical center of Québec City. Peek inside its fortified walls and ramparts to see some incredible historical treasures. You can take a stroll down Petit-Champlain, one of the oldest retail districts in North America. This area offers a lot of learning opportunities on Quebec family vacations.
4. Immersion Quebec
In the middle of historic Old Quebec, there is a new attraction called Immersion Quebec. Here, virtual reality will allow you to experience pivotal moments that shaped the city through history, including the Battle of the Plains of Abraham (1759), in which the French army faced off against the English army for possession of the capital.
5. Chateau Frontenac
This chateau-style hotel in Old Quebec was constructed in 1893 by the Canadian Pacific Railroad Company. Chateau Frontenac is a National Heritage Site and is considered the world's most photographed hotel. It's an ideal location to base your family vacation in Quebec, with easy access to historic sites, museums and great dining options.
6. Plains of Abraham
One of Canada's best-known historical parks The Plains of Abraham are located in Old Quebec. Include it on your family vacation in Quebec City to wander the museum and take in the gardens and learn about the major battles that took place in this location. Your family can learn all about the strategies, camp life, clothing and regiments.
7. Wendake
Wendake is an authentic Indigenous experience located less than 15 minutes from Quebec City. Wander through a reconstruction of a Huron Village and the Tsawenhohi House to experience the history and traditions of the Huron-Wendat Nation. There are also crafts shops and galleries featuring creations from the local community of artists.
8. Observatoire de la Capitale
See the best views of Quebec City from its highest point at the Observatoire de la Capitale. The Observatory, found on the 31st floor of the Marie-Guyart building on Parliament Hill, offers 360-degree panoramic views, making it a popular tourist destination and part of many family vacation packages in Quebec. See the Old City, Lower Town, the mighty St. Lawrence River, the Laurentians, and the Appalachians.
9. Montmorency Falls Park
Montmorency Falls is undeniably one of Québec City's most breathtaking natural attractions. The sheer height of it — at 83 meters, it is 30 meters higher than Niagara Falls — is enough to draw in thousands of tourists annually. It's a great place for families to have a picnic and there are plenty of activities, such as riding a cable car to the top, going on a hike, or trying rock climbing.
In the summer, the park is covered in greenery; in the fall, the leaves turn a golden yellow; and in the winter, the park is blanketed in pure white, and the falls are frozen over. No matter when you take a family trip to Quebec City, this is a great spot for an excursion.
10. Sainte-Anne Canyon
Sainte-Anne Canyon is located on the border of the Beaupré Coast and Charlevoix areas, 25 to 30 minutes east of Quebec. It is a dramatic, steep-sided gorge with three suspension footbridges. One of the bridges is sixty meters (197 feet) above the river. Here, adventure lovers can enjoy activities like rappelling and rock climbing.
11. Jacques-Cartier National Park
This provincial park is 50 kilometers north of Quebec City. The protected wildlife in the preserve is characteristic of a boreal woodland. Moose, caribou, white-tailed deer, grey wolf, the Canada lynx, red fox, river otter, black bear, porcupine, and Canadian beaver can be found in the park.
There are Atlantic salmon, brook trout, and Arctic char in the lakes and the Jacques-Cartier River. Over one hundred species of birds also frequent the park.
The activities at this park include hiking, biking, fishing, kayaking, tubing, canoeing, skiing, and snowshoeing.
12. Station Touristique Duchesnay
Station Touristique Duchesnay is the perfect option for nature retreats, romantic weekends, and family vacations. This resort is only thirty minutes from Quebec City. It offers diverse activities like cross-country skiing, hiking and boating. With lodging and dining options, it's a great choice for an overnight excursion during your family trip to Quebec.
13. Arbraska Chauveau
At Arbraska Chauveau Park, you can play among the tree tops. Located only 15 minutes from Quebec City, this tree-top obstacle course has ziplines, suspension bridges and climbing nets. There are courses for all levels, so it's an ideal family activity.
14. Grands Feux Loto-Quebec Fireworks
The Grands Feux Loto-Québec returns in August of 2023 with eight spectacular shows that combine music and artistic fireworks. Family vacations in Quebec get a little more exciting with these displays. Occurring on Thursday evenings at the Port de Québec and Place des Canotiers in Québec.
Top-rated family resorts in Quebec
Looking for a getaway that offers something for everyone? Where accommodations, dining, and activities are all in one place. Consider one of these Quebec resorts for families:
1. Les Condos Du Lac Taureau
Les Condos Du Lac Taureau is situated in Saint-Michel-des-Saints. This 4-star resort offers a variety of water sports. There is a seasonal outdoor pool, an indoor pool, a sauna, and a garden at this property.
2. Homewood Suites by Hilton Mont-Tremblant
These spacious apartments are designed to accommodate longer stays. With a fully equipped kitchen, complimentary breakfast, and pet-friendly apartments, Homewood Suites can be a perfect choice to accommodate the entire family.
3. Residence Inn Mont Tremblant Manoir Labelle
The Mont Tremblant Ski Resort is a short walk from the Mont Tremblant Hotel, which has ski-to-door entry and ski storage. It has a seasonal outdoor pool, and breakfast is served every day. The extravagant suites have a kitchenette that is fully stocked and a flat-screen TV with a 32-inch screen.
4. Le Grand R
Le Grand R is a great place to stay in Saint-Donat-de-Montcalm. It is 26 km from Mont-Tremblant National Park. The whole property has free WiFi, and there are free private parking spots on site. The property has its own beach area, and, in
winter, ski gear can be rented.
5. Fiddler Lake Resort
Fiddler Lake Resort sits on the waterfront in a rural setting in Mille-Isles. It's a prime resort for families with its snow-tubing park.
6. Fairmont Tremblant Resort
This hotel has an excellent location at the foot of Mont-Tremblant, close to the pedestrian village. No wonder it is one of the best Quebec resorts for families. A stay at the hotel also includes free use of the spa, pools, sauna, gym, and business center.
Get a brochure
Includes sample trip itineraries, route maps, and insider tips.
Get Your Brochure
Have a question?
We can answer any questions or make suggestions.
Schedule a Call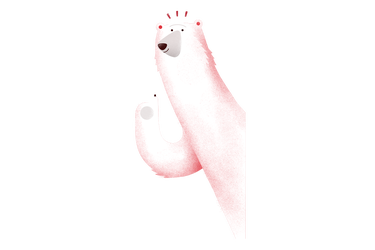 Current promotions
Sign up for special offers, monthly Canadian Insider tips, and vacation inspiration.