16 Fun Outdoor Activities in Halifax
By Fresh Tracks Canada
Published Feb 14, 2023
8 min read
There's something for everyone in Halifax. Whether it's a walk along the waterfront, visiting the city's historical sites, hiking Point Pleasant Park, or taking a ferry across the harbour, you'll find lots of fun outdoor activities in Halifax.
This seaside city is the provincial capital of Nova Scotia. Getting to Halifax is easy with Canadian Train Vacations. When you book with us, you'll have access to a team of seasoned holiday planners who can customize an experience to suit your every need.
Deciding what to include on your trip can be overwhelming. Our travel experts have put together this guide to help you.
So, what are you waiting for? Let's check out the best outdoor activities in Halifax.
1. Enjoy the Nightlife in Downtown Halifax
Halifax's active nightlife includes bustling Argyle Street, where The Carleton, one of the city's oldest structures, has been converted into a welcoming, upscale establishment serving delectable cuisine and beverages.
The Old Triangle Alehouse or the Split Crow, which host live music, ceilidhs, and jam sessions many nights a week, are the best places to hear wonderful Celtic music. For late-night dancing, go to Bearly's House of Blues and Ribs or the Lower Deck. Gus' Pub on Agricola Street in Halifax's trendy North End offers a taste of post-punk craziness. Embracing the nightlife is one of the best activities to do in Halifax, Canada.
2. Devour a Halifax Donair
The Halifax Donair has been designated as the city's national dish. The Halifax Donair is an affordable lunch for those on a tighter budget. It resembles a traditional doner kebab from Turkey but has a distinct identity with its sweet sauce. Halifax is dotted with donair stores, so be sure to try this gloriously messy lunch. Just gather some extra napkins!
3. Stroll the Halifax Boardwalk
Another one of the best outdoor activities in Halifax is taking a stroll along the Halifax waterfront promenade. It runs beside the harbour and is one of the oldest and most essential tourist linkages.
Stops along the Halifax boardwalk include the Historic Properties, the Maritime Museum of the Atlantic, Bishop's Landing, and The Stubborn Goat Beer Garden.
There are many stores, eateries, cafés, and summertime entertainment. It's a beautiful spot for people-watching and admiring the breathtaking harbour vistas. Take a break in the public hammocks, snap a photo in the enormous postcard backdrop, or relax in one of the colourful chairs surrounding the boardwalk while enjoying the harbour's beauty.
4. Explore Halifax's Twin: Dartmouth
If you are looking for outdoor activities around Halifax, then explore Dartmouth. Two attractive red and green suspension bridges that span the harbour link Halifax, Nova Scotia, to its lesser-known twin, Dartmouth. So does a public ferry system that operates every 15 minutes during peak hours.
You can find playgrounds, parks, unique eateries, and pubs in downtown Dartmouth. There is also a beautiful view of Halifax. It is a lovely town on the banks of the lovely River Dart, making it the ideal year-round location for a quick getaway, day trip, or vacation.
Dartmouth is your destination if you like historic homes, gardens, castles, or getting lost in history and culture. You may engage in various outdoor pursuits in the nearby countryside, including walking, bicycling, participating in water sports, and, of course, taking to the river to enjoy the River Dart.
5. Ride the Halifax-Dartmouth Ferry
Taking a trip on the Harbour Ferry is one of the outdoor activities to do in Halifax, which is the oldest operating salt-water ferry service in North America. Since 1752, boats have transported people and commodities between Halifax and Dartmouth; nowadays, it takes just fifteen minutes. You may take pictures of the city's picturesque coastlines and skyline while travelling and take in the magnificent vistas of Halifax Harbour.
Cost: $2.75 CAD Per Person
Hours of operation: Runs from 6:30 am to 11:57 pm
6. Sip Coffee with a View at the Halifax Central Library
Halifax Central Library is well worth seeing since it has some of the most beautiful and distinctive architecture in the whole city. Take a relaxing stroll around the outside and take in the buildings unique stacked-box structure.
The library has been a popular destination for residents and visitors since it opened in 2014 and often organises lectures, cultural events, and performances. Along with its vast book collection, it also offers cosy cafés, communal areas, art displays, and an auditorium. Its central atrium is flooded with sunlight and is crisscrossed by staircases that go up to a sunroom exhibition space, a rooftop café, and a terrace where you can enjoy the views.
Cost: Free
Hours of operation: Open at 9 pm and closes at 6 pm
7. Visit the Titanic Graves at Fairview Lawn Cemetery
The serene and lovely Fairview Lawn Cemetery is within a ten-minute drive northwest of the city's core. Its trails lead you through rows of sombre graves, memorials, and monuments to the maritime catastrophe. This location is most renowned for being the last resting place for more than a hundred victims of the horrific sinking of the RMS Titanic, making it one of the fun outdoor activities in Halifax.
A total of 121 members of the crew and passengers of the sinking ship are buried here, and many of the grey granite stones have their names and dates of death. The most well-known are those of William Denton Cox and The Unknown Child, both of which include enlightening inscriptions about the terrible victims.
Cost: Free
Hours of operation: Opens at 8 am and closes at 4 pm. It is closed on Saturday and Sunday.
8. Learn Military History at Citadel Hill
The star-shaped Halifax Citadel is located in the city's heart and towers over the surrounding area from a prominent hilltop. Due to its advantageous location, four forts have been constructed since 1749, with the present citadel finished in 1856.
Visitors may visit the National Historic Site's Army Museum and the gardens and fortifications. It features intriguing displays on the fort utilised throughout the American Revolution, American Civil War, and World Wars, among other things, in addition to weaponry and clothing. The noon gun, which reminds us of the fort's significance in Halifax's history, is fired by reenactors at this time of day, making it a popular time to visit.
Cost: For seniors, the entry fee is $10.75
Hours of operation: opens at 9 am and closes at 5 pm
9. Hunt for Ghosts in Downtown Halifax
A one-hour-and-45-minute walking tour called the Halifax Ghost Walk is one of the adventurous outdoor activities in Halifax. It takes you at night through the streets of Old Halifax, which was established in 1749. The Halifax Ghost Walk is the oldest in North America, starting in 1990.
Thousands of visitors and locals have been guided by narrators around the old streets as they tell stories of ghosts, pirates, hauntings, hidden riches, and other enigmatic elements from our city's colourful history. It is a fascinating, stimulating, and enjoyable way to spend evenings in Halifax. You need to reserve in advance.
Cost: $20.00 per person, $15.00 for seniors and students
Hours of operation: the walk starts at 8:30 pm from Old Town Clock on Citadel Hill
10. Enjoy an Ice Cream in the Public Gardens
The seven-hectare park where the Halifax Public Gardens are located first welcomed visitors in 1867. The gardens, which include an elegant bandstand, fountains, sculptures, and formal flower beds, exemplify Victorian gardening.
The garden ponds serve as a haven for ducks and other wildlife. In addition to Sunday afternoon performances in the bandstand from mid-June to mid-September, the garden offers free weekly tours highlighting its history and plant life. Large iron gates on Spring Garden Road mark the entry.
Cost: Free
Hours of operation: gates open at 8 am and start closing half an hour before sunset.
11. Get Your Skates on at The Oval
Ice skating at Emera Oval is a pleasant and cost-free pastime in Halifax. In the summer, you can choose to go vintage and get roller skates instead! Over the warmer months, it's also possible to rent bikes, scooters, and even toy cars for the kids. All of these equipment rentals are free.
No matter what time of year you visit the Emera Oval, carry identification since all free rentals need it.
Cost: free with identification
Hours of operation: Varies from season to season. During summer, it typically opens at 11:00am and closes at 9:00 pm. Check website.
12. See Gus the Tortoise at the Museum of Natural History
You can find the Museum of Natural History — a modest but charming neighbourhood museum — very close to the Emera Oval. One of Halifax's most well-known inhabitants, Gus the Tortoise, resides within the museum. He turned 100 in 2022, making him the oldest gopher tortoise on record.
Cost: $5.25
Hours of operation: 9:00 am to 4:00 pm
13. Kayak during Sunset at Fisherman's Cove
At Fisherman's Cove, vibrant shacks and ice cream parlours sit on the docks among lobstermen at work and fish processing plants. One of Nova Scotia's smaller provincial parks, McCormack's Beach, can be found by strolling down the boardwalk. Fisherman's Cove is also an ideal day trip for anyone interested in visiting Palmer Point Beach Park (a remote public beach accessible by boat or kayak) or exploring the mangrove islands at Jim Neville Marine Preserve. It gives easy access to some of the best outdoor activities around Halifax.
14. Take a trip to Peggy's Cove
The ideal excursion from Halifax is Peggy's Cove. Its famous lighthouse perches on a rocky outcropping, overlooking a meticulously preserved fishing community. Given its proximity to Halifax, it can get busy during the midday hours. To avoid crowds, visit early in the morning, just after dawn. A bonus of this time is seeing the sun rise over the Atlantic.
There is no admission charge and it's just a 45–60 minute drive to get there from Halifax.
Cost: Free
Hours of operation: Opens at 9:0) am till 5:00 pm
15. Brave the water for Atlantic surfing
The beaches around the Eastern Shore of Halifax boast some of the most incredible surf if you're wondering what to do in Halifax for an adventurous activity. Just 30 minutes outside the city centre, the scenic Lawrencetown Beach offers surf lessons and equipment rentals. This includes wetsuits, surfboards, and bodyboards.
16. Dine and Dance at the Shore Club in Hubbards
The Shore Club is located just within the boundaries of Halifax, 40 minutes from the city centre, in the Hubbard neighbourhood. The restaurant is known for its delectable lobster suppers, served with an unlimited salad and mussel bar. After supper, the tables are taken away, the lights go down, and the musicians take the stage. The Shore Club's nighttime atmosphere is described as an Irish wedding and a party.
Hours of operation: The club is open from 9:00 am to 6:00 pm
Frequently Asked Questions
Which is the best place for shopping in Halifax?
Halifax's best shopping varies from large malls with worldwide brands to local farmer's markets and neighbourhoods brimming with small shops and eateries. You can shop at the Halifax Seaport Market and along the Halifax Waterfront or check out the trendy shops in Spring Garden, North End and the Hydrostone, and Downtown Dartmouth.
Where can I take the kids to Halifax?
Halifax Public Gardens, Halifax Citadel National Historic Site, Military Museums, Historic Sites, Halifax Waterfront Boardwalk, Maritime Museum of the Atlantic, Canadian Museum of Immigration at Pier 21, Point Pleasant Park. 843, and Halifax Harbour Ferry are some of the best places to take your kids in Halifax.
What are the famous outdoor activities in Halifax?
Some of the outdoor activities in Halifax include strolling at the Halifax waterfront, exploring Citadel Hill, walking around Fisherman Cove, relaxing at Public Gardens and visiting Peggy's Cove.
How do I spend a weekend in Halifax?
You can spend a weekend in Halifax by indulging in fun activities like touring Alexander Keith's Brewery, exploring Halifax Citadel Hill, a walk in Point Pleasant Park, learning in the Maritime Museum of the Atlantic, discovering important history at the Africville Museum and beer tasting in Halifax's beer gardens.
How long should you plan to stay in Halifax?
Three days in Halifax is enough time to take in the town's history, tradition, and contemporary culture, as well as some of Nova Scotia's top attractions, such as Peggy's Cove, Lunenburg, Mahone Bay, or the Annapolis Valley wine region.
Which month is ideal for travel to Halifax?
Halifax is best enjoyed from May through October. The seasons of summer and autumn provide good weather and a variety of celebrations. But at these times, there are also a lot of visitors, so expect high hotel prices.
About Canadian Train Vacations
There is absolutely no greater way to travel through Canada than by rail. Canadian Train Vacations offers you the chance to explore the most popular locations and discover sites that cater to urban adventurers, nature aficionados, and everyone in between. We're a team of local experts based in Vancouver that has planned more than 25,000 trips to Canada for various travelers from around the world since 1996.
We combine our insider knowledge with your personal preferences to ensure that you have a seamless travel experience in Canada. Appreciate the breathtaking splendor of the Rockies, where alpine communities meet the famed National Parks of Banff and Jasper through the services offered by the Canadian Train Vacations.
Get a brochure
Includes sample trip itineraries, route maps, and insider tips.
Get Your Brochure
Have a question?
We can answer any questions or make suggestions.
Schedule a Call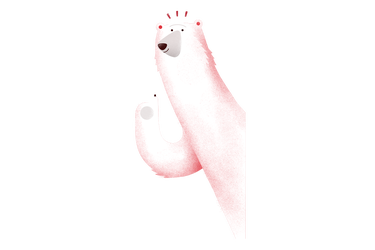 Current promotions
Sign up for special offers, monthly Canadian Insider tips, and vacation inspiration.