Every September, Canada's maple leaves undergo a stunning transformation. They change from summer greens to the distinctive red, orange and gold of autumn.
In Canada's alpine areas, the golden-yellow leaves of the larches stand out against an eye-catching backdrop of blue lakes and rushing waterfalls. There's no better way to celebrate autumn's arrival than with a train tour through Canada.
Canadian Train Vacations has experienced agents available to help you select the best fall foliage train tours based on your needs. Looking to take a relaxing ride through the Canadian Rockies or want to combine your train trip with an outdoor adventure? Our travel experts can make it happen. The advisors at Canadian Train Vacations are happy to answer your questions about fall colour train excursions. Let us help you plan the trip of a lifetime.
Popular Fall Train Tours in Canada 2024
Our travel experts have picked some of our favourite Canadian Rockies train tours below. Get in touch for more information.


Keep reading or chat with one of our local travel experts. We're passionate about Canada and can help you at any stage of your vacation planning.
Get in touch
Departing from Vancouver, the Canada Coast to Coast by Train tour is one of the longest train trips to see the fall colours—19 days and 18 nights. This itinerary features authentic local experiences and a little bit of everything Canada has to offer, from Niagara Falls to the Canadian Prairie provinces of Manitoba and Saskatchewan. Canada Coast to Coast starts at $9,980 USD per person and includes 4 nights aboard a sleeper train.
Miles covered on train: 3,240
Days on train: 5
Nights on train: 4
The Canada Eastern Rail Classic includes 8 days and 7 nights of travel and starts at $3,080 USD per person. You'll enjoy guided tours through Montreal and Quebec City, stops along the Nova Scotia coastline and the opportunity to view Quebec's countryside from the comfort of your train car. This tour even includes a visit to Peggy's Cove Lighthouse, a quaint village that towers over the Atlantic.
Miles covered on train: 836
Days on train: 2
Nights on train: 1
For history buffs, the Canadian History and Culture by Rail tour includes 10 days and 9 nights of travel through some of Ontario's and Quebec's most historic sites. Starting at $3,980 USD per person, this itinerary includes stops in Montreal, Ottawa, Toronto and the Niagara region. Small-group sightseeing tours are also available, including some exciting activities designed just for foodies.
Miles covered on train: 465
Days on train: 3
Nights on train: 0
Download a brochure
Get inspired with sample itineraries, train information, route maps, and travel advice from our local experts.


Best Places to See Canada's Fall Foliage
Nothing can match the fiery beauty of Canada's fall foliage. Warm, golden rays of sunshine shimmer on mirror-like lakes and slant through canopies of auburn, ochre and crimson leaves. The skies are bright and blue, the air is crisp and the sunsets are achingly beautiful.
Whether you're traveling through the aspen alpine meadows of the Rockies, the dense forests of Quebec's interior or the craggy coastline of Nova Scotia, Canada will enchant you in the autumn months. When you take a train ride, fall foliage surrounds you, putting you in just the right frame of mind for an outdoor adventure followed by a relaxing evening in front of the fireplace.
1. Rocky Mountains
As the needles of the larch trees turn a stunning shade of burnished brash, the alpine meadows of the Albertan Rockies come alive with colour. Gaze through the train windows at the pine-covered mountainsides, where you can see a dramatic contrast between the dark green conifers and the golden poplar and birch.
Best time for fall colours: Late September to early October
Recommended activities and tours: Ride the Banff Gondola to get a bird's eye view of the golden larch trees in fall.
2. Niagara Region
History buffs may know the famous Winston Churchill quote calling the Niagara River Parkway the "the prettiest Sunday afternoon drive in the world." That is especially true in the fall of the year, when the trees in the Niagara region begin their seasonal transformation. Stunning shades of crimson, orange and gold can be seen when leaves are at peak colour. The area is also home to several wineries and orchards, making it an ideal fall getaway.
Best time for fall colours: Peak colour can happen between late September and late October.
Recommended activities and tours: Enjoy a personalized immersive experience on a private tour of the Niagara region.
3. Algonquin Park
If your Canada train journey begins or ends in Toronto, consider adding on a day trip to gorgeous nearby Algonquin Park. You can wander through dense colourful forests and view thousands of lakes and rivers, some of which can only be explored by canoe or on foot. This is also an ideal time of year for camping, as campgrounds are less crowded and you won't be bothered by bugs.
Best time for fall colours: Peak colour can happen between late September and late October.
Recommended activities and tours: Speak to your travel advisor about arranging a private tour to the park.
#1 Travel tip: Bring basic photo gear
The stunning fall colours will inspire your inner photographer. Even if you are using your phone camera, bring a small tripod and lens wipes to get the best shots.


Athena McKenzie
Managing Editor
4. Quebec
The sugar maples of Quebec's forests turn a dramatic shade of crimson in autumn, making this region a treat for the eyes. The pretty countryside and the fiery foliage in the Laurentian Mountains will have you reaching for your camera again and again.
Best time for fall colours: Peak colour can happen between late September and late October.
Recommended activities and tours: Take a private tour to Montmorency Falls Park to see the waterfall surrounded by gorgeous trees in all the fall colours.
5. Nova Scotia
At the Eastern edge of Canada lies Nova Scotia, with the fruitful orchards and vineyards of the Annapolis Valley and the sheer cliffs of the Cabot Trail. There's just something so striking about the contrast between the extravagant golden fall foliage and the cobalt blue of the Atlantic.
Best time for fall colours: Early September to mid October.
Recommended activities and tours: Explore Cape Breton on a private tour.
Best Time to See Fall Colours in Canada
For the best fall foliage train rides, plan to take your excursion in late September or early October. This is when the red birch and maple trees are their most vibrant shades of red, yellow and orange. If you visit during late September or early October, you'll get to enjoy the contrast between the red, orange and yellow leaves and the green needles of Canada's evergreen trees.
Between late September and early October is also an ideal time to take a train tour through Canada if you'd like to avoid summer crowds and enjoy milder weather. By this time of year, summer heat waves have been replaced by mild daytime temperatures and cool nights, making early fall an ideal time to try out new hiking trails, visit one of Canada's national parks or spend the day walking through your favourite city.
In early fall, the weather conditions are ideal for boating, canoeing and fishing, making it even easier to add excursions to your fall foliage train trip. We'll take care of the planning so that all you have to think about is which activity you want to try first.
#2 Travel tip: Fall requires layers
The weather at this time of year can be quite variable. Pack layers to stay cool or warm, as required. Bring light shirts, a fleece jacket and a waterproof coat.


Louise Weiss
Director of Legendary Hospitality
The attention to detail was really nice
Our trip was wonderful! The attention to detail in all transportation was really nice. The limos and drivers were on time and very helpful. Local bus tours/drivers were well worth... 


Why book your luxury rail trip with Canadian Train Vacations?


We take care of all the details
You want to relax and enjoy your trip, not get overwhelmed by the planning. Let us make all of the bookings for you, including rail tickets, hotels, excursions and activities, meals and transfers.


Independent travel with expert support
Enjoy local expertise and guidance with a personalized itinerary. Your preferences and needs are our priority. We take care of you from the moment you land until the moment you leave.

Get help when you need it
You'll receive the inside scoop before you even leave home. And you can relax during your vacation because we're only a phone call away if you have any questions while you're in Canada.
Frequently Asked Questions
What are the fall colours?
When Canadians talk about fall colours, they are referring to the seasonal change of the leaves of certain deciduous trees from green to various shades of yellow, orange, red, purple, and brown.
When is fall season in Canada?
The best time to see fall colours in Canada is between late September and early October, when the maple and red birch leaves are their deepest shades of red, orange and gold.
Where are the best fall colours in Canada?
Canada is filled with gorgeous fall foliage, but Algonquin Park, Quebec, Nova Scotia and the Rocky Mountains are some of the best places to see the autumn colours.
What is the most scenic fall train ride in Canada?
Canada Coast to Coast by Train is the most scenic fall train ride in Canada. The tour features cities, countryside and coastline, ensuring there's a little something for every traveller.
About the author: Athena McKenzie is the Managing Editor at Fresh Tracks Canada. An experienced lifestyle journalist, she has written about travel, design, arts and entertainment. Her work has appeared in The Globe and Mail, Toronto Star, Zoomer Magazine, Elle Canada and... Read more
Discuss your Canadian train vacation with a local travel expert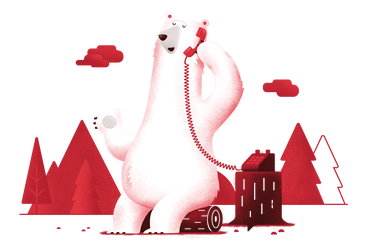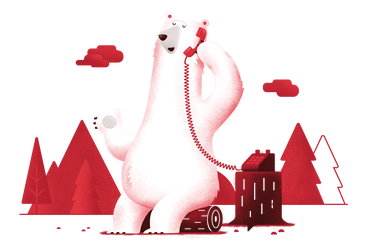 Current promotions
Sign up for special offers, monthly Canadian Insider tips, and vacation inspiration.