The Canadian Rocky Mountains, a magnificent natural wonder, are a spectacular mountain range located in western Canada. This UNESCO World Heritage Site contains high mountain peaks, stunning landscapes, and a wide array of flora and fauna. The Rockies are not only an ideal destination for nature enthusiasts but also offer plenty of recreational activities for visitors of all ages.
Location and Elevation
The Canadian Rocky Mountains stretch from British Columbia to Alberta, forming the western portion of the North American Rocky Mountains. This sprawling range is bounded by the Canadian Prairies to the east, the Rocky Mountain Trench to the west, the Liard River to the north, and the Mackenzie Mountains to the northwest. The highest peak, Mount Robson, reaches an impressive elevation of 12,972 feet (3,954 meters), captivating adventurers with its grandeur.
Geology and Climate
The Canadian Rockies have a distinct appearance and geology compared to their American counterparts. Composed primarily of sedimentary rock, such as limestone and shale, these mountains were shaped over millions of years by glaciation. The retreat of glaciers sculpted the landscape, resulting in rugged peaks, deep valleys, and picturesque U-shaped valleys.
Flora and Fauna
The Canadian Rockies boast a rich diversity of flora and fauna. In these pristine ecosystems, visitors can spot a variety of wildlife species, including elk, bighorn sheep, deer, bears, coyotes, wolves, and moose. The Discover Banff and Its Wildlife tour is a popular activity for observing these incredible creatures in their natural habitat. The region is also home to vibrant vegetation, ranging from alpine meadows adorned with wildflowers to subalpine and montane forests filled with conifers and deciduous trees.
National Parks and Protected Areas in the Rocky Mountains
The Canadian Rockies are blessed with several national parks and protected areas, each offering unique experiences and breathtaking scenery.
Banff National Park, Canada's oldest national park, is renowned for its turquoise lakes, glaciers, and iconic landmarks like Lake Louise and Moraine Lake.

Jasper National Park, the largest national park in the Canadian Rockies, captivates visitors with its stunning vistas, cascading waterfalls, and abundant wildlife.

Yoho National Park boasts dramatic mountain peaks, picturesque lakes, and the world-famous Burgess Shale fossil beds.

Kootenay National Park, located between Banff and Yoho, offers serene hot springs, beautiful hiking trails, and stunning river valleys.

Waterton Lakes National Park, a designated Biosphere Reserve, entices visitors with its towering mountains, crystal-clear lakes, and diverse ecosystems.

Additionally, the Canadian Rockies are dotted with numerous provincial parks, such as Mount Assiniboine Provincial Park and Peter Lougheed Provincial Park, each showcasing unique natural features.
Best Ways to See Canada's Rocky Mountains
To truly appreciate the grandeur of the Canadian Rockies, there are several recommended ways to explore this stunning region:
One of the best ways to explore the Canadian Rockies is on a train vacation. The Rocky Mountaineer, a luxury daylight sightseeing train, connects Alberta to British Columbia and passes through some of the most scenic parts of the Rockies. Another option is the VIA Rail sleeper train which travels between Jasper and Vancouver, offering unique views of some iconic sights.

Another option is a scenic drive, such as the Icefields Parkway, which connects Banff and Jasper National Parks and offers breathtaking views of glaciers, mountains, and waterfalls.

Whether on a train or road trip, do spend time on the region's hiking trails. These range from easy walks to challenging multi-day treks, allowing you to immerse yourself in the pristine wilderness.

For a unique perspective, consider taking a helicopter or gondola ride to witness the mountain vistas from above.

Do make time for outdoor activities like wildlife viewing, paddling, fishing, mountain biking, and horseback riding, all of which contribute to an unforgettable Rocky Mountain experience.
Best Time to Visit Canadian Rockies by Activities
Summer (June to August):
Summer is peak tourist season in the Canadian Rockies. The weather is generally pleasant, with daytime temperatures ranging between 15°C to 25°C (59°F to 77°F) — ideal for outdoor activities like hiking, biking, wildlife viewing, and exploring the national parks. The days are long, allowing for more daylight hours to explore and enjoy the natural beauty. However, popular tourist spots can get crowded during this time, so it's advisable to book accommodations and attractions in advance. 
Fall (September to October):
Fall in the Canadian Rockies brings stunning colours as the foliage turns into vibrant hues of yellow, orange, and red. The temperatures start to cool down — from 5°C to 15°C (41°F to 59°F) — and the crowds begin to thin in comparison to the summer months. This is a fantastic time for photography, as the landscapes transform into a breathtaking display of autumn colors. It's also a great time for hiking, wildlife spotting, and enjoying the peacefulness of the region.
[Explore: Sceneic Fall Train Rides in Canada]
Winter (November to March):
Winter in the Canadian Rockies is a magical time, especially for winter sports enthusiasts. The region receives abundant snowfall, creating excellent conditions for skiing, snowboarding, snowshoeing, and ice climbing. Temperatures can drop significantly, ranging from -15°C to -5°C (5°F to 23°F). Popular ski resorts like Banff and Jasper come alive with winter activities and festive events. It's important to note that some attractions and roads may have limited accessibility during this time, so it's essential to plan accordingly.
Spring (April to May):
Spring in the Canadian Rockies is a transitional season marked by melting snow, emerging wildlife, and blooming wildflowers. The temperatures gradually rise, ranging from 5°C to 15°C (41°F to 59°F), and the days become longer. Spring is a quieter time to visit, with fewer tourists compared to the summer months. It's a great time for hiking, as lower elevations start to become accessible, and the landscapes offer a mix of winter and spring scenery. However, it's important to check trail conditions and road closures, as some areas may still be affected by snow.
Ultimately, the best time to visit the Canadian Rockies depends on your interests and preferences. If you enjoy outdoor activities and want to experience the region at its liveliest, summer is an excellent choice. If you prefer fewer crowds and stunning fall colors, then autumn may be more suitable. For winter sports enthusiasts, the snowy months offer unparalleled opportunities. Spring provides a quieter and more transitional experience, with emerging wildlife and changing landscapes.
With careful planning, you can have memorable experience in the Canadian Rockies, regardless of the time you choose to visit.
Get a brochure
Includes sample trip itineraries, route maps, and insider tips.
Get Your Brochure
Have a question?
We can answer any questions or make suggestions.
Schedule a Call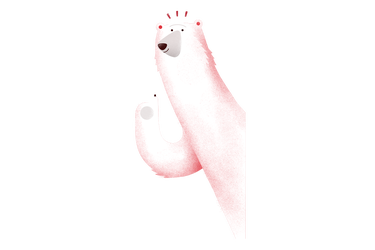 Activities in the Canadian Rocky Mountains
The Canadian Rocky Mountains offer an abundance of activities for adventurers and nature enthusiasts. Whether you're seeking thrilling experiences or tranquil moments surrounded by stunning landscapes, the Rockies have something for everyone. Here are some of the top activities to enjoy in this awe-inspiring region:
1. Hiking and Backpacking:
The parks in the Rocky Mountains are home to many hiking trails, ranging from easy strolls to challenging multi-day treks. Lace up your boots and explore the breathtaking scenery, pristine alpine meadows, and majestic peaks. Popular trails include the Lake Agnes Tea House in Banff, the Skyline Trail in Jasper, and the Iceline Trail in Yoho National Park.
2. Wildlife Viewing:
The Rockies are home to a diverse array of wildlife, providing excellent opportunities for wildlife viewing and photography. Keep your eyes peeled for elk, bighorn sheep, moose, bears, and a variety of bird species. Join a guided tour for your best — and safest — chances to spot wildlife in its natural habitat.
# 1 Travel tip: Choose Spring for best wildlife viewing
While you have the chance to see wildlife in most seasons, Spring is an especially good time for seeing bears emerging from hibernation and migrating birds.


Athena McKenzie
Managing Editor
3. Scenic Drives:
The Rockies are home to a diverse array of wildlife, providing excellent opportunities for wildlife viewing and photography. Keep your eyes peeled for elk, bighorn sheep, moose, bears, and a variety of bird species. Join a guided tour for your best — and safest — chances to spot wildlife in its natural habitat.
4.

Wildlife Tours:
For an in-depth wildlife experience, consider joining guided wildlife tours led by knowledgeable local experts. These tours take you to prime wildlife viewing areas and provide insights into the behavior and habitats of the region's iconic animals.
5.

Rafting and Kayaking:
Take to the rivers and experience the thrill of rafting or kayaking through the stunning Rocky Mountain landscapes. Both the Athabasca River in Jasper and the Kicking Horse River in Golden, British Columbia are renowned for their exhilarating white-water rafting experiences suitable for both beginners and experienced adventurers.
6.

Horseback Riding

:
Embrace the cowboy spirit and explore the Rockies on horseback. Guided horseback riding tours allow you to meander through picturesque valleys, forests, and alpine meadows while enjoying panoramic views of the surrounding mountains.
7.

Mountain Biking:
With an extensive network of trails, the Rocky Mountains offer fantastic mountain biking opportunities. From leisurely rides through scenic valleys to challenging single track routes, cyclists of all levels can find their perfect adventure.
8.

Fishing:
Cast your line into crystal-clear mountain streams and pristine lakes and indulge in the tranquility of fishing in the Rockies. Whether you're a seasoned angler or a beginner, the region's waterways teem with trout and other fish species, providing a rewarding angling experience.
9.

Camping:
Immerse yourself in the natural beauty of the Rockies by camping in one of the region's numerous campgrounds. Wake up to breathtaking views, enjoy star-filled nights, and bond with nature in this idyllic setting.
10.

Photography:
Capture the awe-inspiring landscapes of the Canadian Rockies through your lens. From stunning mountain peaks to shimmering lakes and vibrant wildflowers, the Rockies provide endless opportunities for photographers to capture the beauty of these natural wonders.
#2 Travel tip: See it all from above
An helicopter tour is an incredible way to take in the scenery of the Rockies. Plus, like the train, you'll see areas not accessible by car. Some helicopter tours include a picnic lunch in a remote location — or even a champagne toast!


Louise Weiss
Director of Legendary Hospitality
11.

Winter Activities:
During the winter months, the Canadian Rockies transform into a winter wonderland. Engage in thrilling activities such as downhill skiing, snowboarding, snowshoeing, and ice climbing. Explore world-class ski resorts, including Banff Sunshine Village, Lake Louise Ski Resort, and Marmot Basin in Jasper.
12.

Wildlife Conservation Experiences:
For those interested in wildlife conservation and education, the Rockies offer opportunities to participate in programs focused on environmental sustainability, wildlife research, and habitat restoration. These experiences allow you to contribute to the preservation of this pristine natural environment.
Complete Canadian Rockies by Rail
This best-selling trip includes both Banff and Jasper National Parks. You'll explore the Canadian Rockies over an exciting eight-day itinerary, full of popular activities and key highlights. Enjoy both Rocky Mountaineer train journey to Jasper and a sightseeing drive along the Icefields Parkway to Lake Louise.
Miles on train: 559 Miles 
Days on train: 2 
Train Stops: Vancouver, Kamloops, and Jasper 
Canadian Rockies Voyage by Train
This popular six-day itinerary is packed with impressive mountain views and bucket-list activities. Experience an overnight train journey on VIA's Canadian train and a drive along the Icefields Parkway, as well as exploring the towns of Banff and Jasper, and the oceanside city of Vancouver.
Miles on train: 332 Miles 
Days on train:1 
Night on train: 1 
Train Stops: Vancouver and Jasper
See the highlights of the Canadian Rockies on this six-day trip. Experience the Rocky Mountaineer daylight train journey between Vancouver and Lake Louise. Get that keepsake photo of the iconic turquoise waters before exploring Banff National Park and the charming mountain town of Banff.
Miles on train: 594 Miles 
Days on train: 2 
Stops: Vancouver, Kamloops, Banff and Lake Louise
Why Canadian Train Vacations?
 At Canadian Train Vacations we believe everybody deserves an unforgettable Canadian experience. We create vacations for independent travellers, providing sample itineraries as a starting point and then personalizing them to match their unique interests and needs. With our high level of customer service and support, you can trust our local experts to guide you from booking through travel, ensuring a seamless and unforgettable experience. From coast to coast, we hand-pick suppliers who offer authentic Canadian experiences.


Keep reading or chat with one of our local travel experts. We're passionate about Canada and can help you at any stage of your vacation planning.
Get in touch
Frequently Asked Questions
The Canadian Rocky Mountains are located in western Canada, primarily spanning the provinces of British Columbia and Alberta.
The Canadian Rocky Mountains start in the northern part of British Columbia and extend southward into Alberta, reaching the border with the United States.
The Rocky Mountains are of significant importance to Canada due to their ecological value, biodiversity, and role in the water cycle. They provide habitat for numerous plant and animal species and act as a water catchment area, supplying freshwater to rivers and lakes that support ecosystems and communities downstream.
The Canadian Rocky Mountains are renowned for their majestic beauty, featuring towering mountain peaks, picturesque lakes, dramatic glaciers, and diverse ecosystems. They are also famous for their outdoor recreational opportunities, wildlife viewing, and stunning scenic drives.
The Canadian Rocky Mountains began forming around 80 million years ago during the Cretaceous Period. The process of mountain building and erosion continued over millions of years, resulting in the diverse landscapes we see today.
The Canadian Rocky Mountains were formed through the process of tectonic plate movements and the collision of the North American and Pacific plates. This geological activity caused uplift, folding, and faulting of the Earth's crust, leading to the creation of the mountain range.
The Canadian Rocky Mountains are primarily composed of sedimentary rock, including limestone, shale, and sandstone, which were deposited over millions of years.
The highest mountain in the Canadian Rocky Mountains is Mount Robson, located in British Columbia, with an elevation of 12,972 feet (3,954 meters). The Canadian Rocky Mountains include several peaks that exceed 10,000 feet (3,000 meters) in elevation.
The average temperature in the Canadian Rocky Mountains varies depending on the season and elevation. Summers are generally mild, with average temperatures ranging from 60°F to 75°F (15°C to 24°C). Winters can be cold, with daily highs averaging from 20°F to 40°F (-7°C to 4°C) but can drop even lower at higher elevations.
The Canadian Rocky Mountains offer a wide range of activities for outdoor enthusiasts, including hiking, camping, fishing, wildlife viewing, scenic drives, photography, skiing, snowboarding, snowshoeing, ice climbing, and exploring the national parks and protected areas.
The Canadian Rocky Mountains are home to a variety of plant species, including alpine flowers like columbines, wild roses, and paintbrushes. Coniferous trees such as spruces, firs, and pines dominate the higher elevations, while lower elevations feature a mix of deciduous trees like aspen and birch, along with conifers.
The Canadian Rocky Mountains are special due to their awe-inspiring landscapes, pristine wilderness, and rich biodiversity. They offer unparalleled opportunities to experience the grandeur of nature, from breathtaking vistas to encounters with iconic wildlife. The Rockies are also significant for their cultural and historical importance to indigenous peoples and the early exploration and settlement of western Canada.
There are several national parks in the Canadian Rockies, including Banff National Park and Jasper National Park. All the parks in the Canadian Rockies are generally open year-round but certain areas and facilities may have seasonal closures or limited access during winter due to snow and hazardous conditions. Check the specific park's website or contact Parks Canada for up-to-date information on park hours and accessibility.
About the author: Athena McKenzie is the Managing Editor at Fresh Tracks Canada. An experienced lifestyle journalist, she has written about travel, design, arts and entertainment. Her work has appeared in The Globe and Mail, Toronto Star, Zoomer Magazine, Elle Canada and... Read more
Current promotions
Sign up for special offers, monthly Canadian Insider tips, and vacation inspiration.