Train Travel Vancouver to Banff: A Scenic Journey Unveiled
Published Oct 20, 2023
5 min read
Hidden away in Banff National Park, you'll find a resort town filled with restaurants, boutiques, ski slopes and spas. Taking the train from Vancouver to Banff allows you to get up close and personal with the Canadian wilderness, giving you an experience you'll never forget.
Canadian Train Vacations has local travel experts available to help you create the perfect itinerary. Whether you want to glide down the slopes at Lake Louise in winter, dine at one of Banff's gourmet restaurants, or take a private wildlife tour, we'll use our insider knowledge to personalize your trip.


Keep reading or chat with one of our local travel experts. We're passionate about Canada and can help you at any stage of your vacation planning.
Get in touch
If you want an immersive Vancouver to Banff by train experience, consider our Banff and Canadian Rockies Explorer itinerary. You'll spend two days aboard the Rocky Mountaineer, a daylight-only train offering spectacular views of Vancouver, Kamloops and Banff. After you take the luxury train from Vancouver to Banff, you'll spend 4 incredible nights exploring the Canadian Rockies.
Miles covered on train: 502 miles
Days on train: 2 days
Nights on train: 0 nights
Looking for a shorter time exploring from Vancouver to Banff? Look no further than the Essential Rockies by Train itinerary. The Rocky Mountaineer train departs from Vancouver and travels through Kamloops before reaching Banff, giving you breathtaking views of the Canadian countryside. You'll also get to visit Lake Louise, home to some of the region's most spectacular scenery.
Miles covered on train: 502 miles
Days on train: 2 days
Nights on train: 0 nights
What makes your Canadian train vacation even better? Adding on an Alaskan cruise! If you reverse your route, you can board the Rocky Mountaineer in Banff and then set off for Sitka, Alaska from Vancouver. We book your cruise on a small vessel, making it possible to discover hidden fjords and access some of Alaska's most remote bays. Keep an eye out for whales and other wildlife while you're sailing.
Miles covered on train: 80
Days on train: 2 days
Nights on train: 0 nights
Download a brochure
Get inspired with sample itineraries, train information, route maps, and travel advice from our local experts.


Best Way to Travel From Vancouver to Banff
Train travel from Vancouver to Banff is the best way to see Canada's most famous sites. When you drive your own vehicle, you have to pay attention to the road instead of the beautiful sights around you. Even if you're not driving, it's tough to enjoy the scenery when you're surrounded by other vehicles.
When you travel from Vancouver to Banff by train, you get to look for wildlife, learn more about Canada's history and enjoy the top-notch service provided by Rocky Mountaineer hosts. As you cover the distance from Vancouver to Banff, it's up to you whether you want to spend your time staring out the window or chatting with your travel companion.
Rocky Mountaineer
The Rocky Mountaineer Train from Vancouver to Banff has special windows in each level of service — giving you awe-inspiring views. See the mountains, wildlife, and colourful flowers. If you travel during the fall, you may even get to see some of Canada's famous foliage. No matter which level of service you choose, Rocky Mountaineer trains from Vancouver to Banff are known for offering an elevated experience. Gaze out oversized windows, dine on gourmet meals and relax in comfortable reclining chairs for the duration of your journey.
GoldLeaf Experience Vancouver to Banff
If you're looking for true luxury, opt for Rocky Mountaineer's GoldLeaf service, which includes spacious seats, access to the outdoor viewing platform and meals prepared with local ingredients. As you enjoy your train ride from Vancouver to Banff, chat with one of your hosts to find out more about the towns you're passing.
Features of GoldLeaf include:
Bi-level dome with comfortable recliner seating upstairs and a lower level dining room

Full glass-dome windows with panoramic views

Gourmet a la carte meals prepared on board by a chef

An exclusive outdoor viewing platform perfect for photo opportunities
Rail Route Map from Vancouver to Banff
The First Passage to the West is the Rocky Mountaineer's route from Vancouver to Banff. Before you depart, do some sightseeing in Vancouver or dine at one of the city's many gourmet restaurants. Vancouver is also famous for having its mountains meets ocean lifestyle — perfect for outdoor enthusiasts. Once you board the scenic train from Vancouver, you'll travel to Kamloops. You'll see the landscape transform from the lush Fraser Valley — with the peaks of the Coast and Cascade Mountains — to the desert environment of BC's interior. Travelling from Kamloops to Banff, you'll encounter the glaciers and snow-capped peaks of the Canadian Rockies.
#1 Travel tip: Venture beyond downtown
Add an extra day in Vancouver to explore the area. Great day trip opitions are Whistler for its scenic beauty and Richmond for its extensive foodie scene.


Athena McKenzie
Managing Editor
Vancouver to Banff Train Time
Your train tour from Vancouver to Banff begins in Vancouver on Day 1 and departs from Kamloops on Day 2, giving you 2 full days of train travel before you explore the Canadian Rockies. It's also possible to reverse your route, starting out in Calgary and travelling directly to Banff.
In 2023, the train departs Eastbound on Thursdays and Sundays, with a Monday departure in high season. The train departs Westbound on Tuesdays and Saturdays, with a Wednesday departure in high season.
Explore: Canadian Rockies Train Trips
How much is the train ticket from Vancouver to Banff?
The Vancouver to Banff train price depends on many factors, but packages start at $3,590 USD. This includes train tickets, hotel accommodations, excursions, transfers, all meals on the train and some meals off the train.
5 Most Popular Places to Go in Banff
1. Banff National Park
One of the main reasons travellers take tours from Vancouver to Banff and Lake Louise is to visit Banff National Park. If you love the outdoors, Banff National Park is a little piece of heaven, as it has lakes, hot springs, hiking trails and fabulous fishing spots. You can also explore caves or enjoy a relaxing canoe ride.
2. Lake Louise
Lake Louise is known for its turquoise waters, which create a picture-perfect setting for a fishing trip or boat ride. If you're willing to take a short hike, you can also take in the beauty of some local waterfalls.
3. Lake Minnewanka
Lake Minnewanka is more than 10,000 years old, making it an important part of the region's ecosystem. It's also a popular destination for people who travel from Vancouver to Banff by rail. Hike along the lake to reach Stewart Canyon, which takes you past the Cascade River and through the lush Canadian forest.
4. Sulphur Mountain
Visitors love Sulphur Mountain's breathtaking vistas, which become visible after a half-day hike — or a little longer, if you prefer a slower pace. Sulphur Mountain also has hot springs and other outdoor activities.
5. Banff Gondola
Not in the mood for a hike? Reach the top of Sulphur Mountain via gondola instead. You'll have access to the same views, all without the exertion of a half-day hike. Once you reach the top, visit the discovery centre or dine at Sky Bistro.
#2 Travel tip: Pack your bathing suit
Along with its natural hot springs, Banff is home to spas with great pool facilites, such as the spa at the Fairmont Banff Springs.


Louise Weiss
Director of Legendary Hospitality
Every single moment of this trip has been awesome
My husband and I wanted a special trip to celebrate my 60th birthday. We are finishing up our time in Lake Louise, having come by way of Vancouver, the Rocky Mountaineer and Banff... 


Frequently Asked Questions
Is there a regular train from Vancouver to Banff?
Yes, the Rocky Mountaineer regularly makes the journey from Vancouver to Banff.
What time does the Rocky Mountaineer train arrive in Banff?
The Rocky Mountaineer train typically arrives in Banff between 7 p.m. and 8:30 p.m. MT.
How far is Banff from Vancouver by train?
It typically takes 15 to 20 hours to travel from Vancouver to Banff, but if you're taking a Banff train vacation, you won't be traveling directly from one point to the next. You'll be stopping in Kamloops along the way, reducing the amount of time you spend on the train in one go. The exact amount of time it takes also depends on travel conditions.
How many days do you need in Banff?
Banff has plenty to see and do, but you should be able to cover the highlights within 3 to 5 days. That gives you time to take pictures, check out the local lakes and waterfalls, look for wildlife and enjoy some of the mountain town's best amenities.
Does VIA Rail go from Vancouver to Banff?
There's no VIA Rail service from Vancouver to Banff. If you want to use VIA Rail, you take the train to Jasper and then take a bus, coach, charter or private car along the scenic Icefields Parkway to Banff.
Which is better, VIA Rail or Rocky Mountaineer, to travel to Banff?
Rocky Mountaineer is the only train service that goes to Banff, so it is better for this specific route. The Rocky Mountaineer is a daylight-only train with domed cars in GoldLeaf, making it even easier to take in the sights.
Is there an overnight train from Vancouver to Banff?
No. If you want to sleep on the train, you'll have to take the Canadian Train to Jasper and then transfer.
How do you get to Vancouver from Banff by train?
You can ride the Rocky Mountaineer train from Banff to Vancouver. One of the railway's routes runs from Banff to Vancouver, with a stop in Kamloops.
Is there a train in Banff National Park?
The Rocky Mountaineer runs a train route connecting Banff and Vancouver. This luxury daylight train tour includes gourmet meals, leather recliners, a glass-domed viewing car, and your hotels at night.
Which train travels from Banff to Calgary?
Canada doesn't have any trains with direct service from Banff to Calgary. If you want to visit Calgary during your trip, take a train to Edmonton, Banff or Jasper and then we can arrange a tour or transport to your destination.
About the author: Louise Weiss is Director of Legendary Hospitality with Fresh Tracks Canada. Having worked in the Canadian travel industry for more than 25 years, she enjoys sharing her local expertise with visitors. She is based in North Vancouver and has spent time... Read more
Discuss your Canadian train vacation with a local travel expert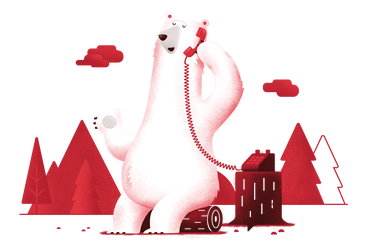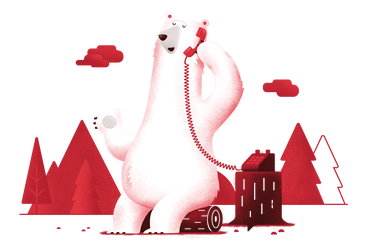 Current promotions
Sign up for special offers, monthly Canadian Insider tips, and vacation inspiration.