Many Canadian train trips include Quebec tours in their itineraries, making it easy to explore this culturally vibrant province. Quebec is distinctly different from the rest of Canada. It has its own cultural and linguistic identity — making it a truly unique place to visit.
Discover the province's Old World European charm: ornate balconies, terroir-obsessed wineries and a passionate food scene. Then go beyond the edges of the cities, where the wilderness is dense and untamed. Moose lumber through mossy marshes, humble cabins line the lakeshores and wolves howl on cold, clear nights.
The train between Montreal and Quebec City travels along the banks of the St. Lawrence River and, combined with one of our exclusive itineraries, offers an opportunity to enjoy everything this beautiful province has to offer.
At Canadian Train Vacations, our travel experts are here to help you assemble a custom trip that includes all the best sights in Quebec. Whether you want to stroll around Old Montreal, stay at a historic hotel, or learn about Indigenous culture, you can rely on our expertise in choosing train routes and add-on excursions.


Keep reading or chat with one of our local travel experts. We're passionate about Canada and can help you at any stage of your vacation planning.
Get in touch
This suggested five-day itinerary gives you a cultural immersion in the beautiful urban centres of Quebec City and Montreal — two of the most unique places in Canada. You'll enjoy the charm and sophistication of Quebec's museums, restaurants and historic sites.
Miles covered on train: 144 miles
Days on train: 1/2 day
Nights on train: 0 nights
Along with exploring Quebec on your train trip, this eight-day suggested itinerary lets you explore Nova Scotia and includes a scenic ride through New Brunswick. You'll visit Halifax, one of the most popular destinations in the Maritimes. As you ride on The Corridor and The Ocean trains, you'll enjoy stunning views of Quebec's countryside before stopping in Quebec City to experience its Old-World vibe. After arriving in Halifax, take the opportunity to explore Nova Scotia's coastal wonders, such as Peggy's Cove and the South Shore.
Miles covered on train: 836 miles
Days on train: 1 day
Nights on train: 1 night
Canadian History and Culture by Rail is one of the most popular Quebec train routes available, as it includes stops in Toronto, Ottawa, Montreal and Quebec City. Before you set off on your Quebec train ride, you'll get to explore the province of Ontario, including Niagara Falls and Niagara-on-the-Lake, which is packed with vineyards and other outdoor attractions. Other highlights include private walking tours of Ottawa, Montreal and Quebec City.
Miles covered on train: 453 miles
Days on train: 3 days
Nights on train: 0 nights
Download a brochure
Get inspired with sample itineraries, train information, route maps, and travel advice from our local experts.


Train Experiences from Quebec City
VIA Rail Train
VIA Rail operates some of the most popular Quebec trains and connect the province to the rest of Canada. VIA Rail's Corridor train operates between Ontario and Quebec, with stops in Quebec City, Vancouver, Toronto, Ottawa, and Montreal. These trains operate during all 12 months of the year.
Sleeper Train
VIA Rail also runs a sleeper train that connects Quebec to the Eastern provinces of New Brunswick and Nova Scotia. When you book your Quebec rail travel package, ask about travelling on one of Canada's two sleeper train routes. The Ocean Train connects Montreal with Halifax and The Canadian connects Vancouver with Toronto. Some sleeper cars even have panoramic viewing cars, making it even easier to look for wildlife or take photographs of Canada's most beautiful scenery.
Explore: Sleeper Trains in Canada
Tourist Attractions in Quebec
Most Quebec City tour packages can be customized to according to your interests. Ask about these popular attractions when you book Quebec tour packages from Toronto and other departure points.
Chateau Frontenac
Chateau Frontenac is one of Quebec City' most famous hotels. Located in Old Quebec, the hotel was constructed as part of an effort to restore the neighbourhood to its 17th-century glory. The original funding fell through, so the Canadian Pacific Railway stepped in and built Chateau Frontenac as part of its railway hotel system.
Over the years, the hotel has been renovated several times. World leaders and other famous individuals have also stayed there while visiting Canada, making Chateau Frontenac a popular destination for tourists. When you book your Quebec train tours, ask about staying at Chateau Frontenac or taking a tour while you're sightseeing.
Old Quebec City
Old Quebec City is a UNESCO World Heritage Site with a unique look and feel. The area has many historic sites, including ramparts built in the late 1690s to protect the city against enemy attack. It's also home to Petit-Champlain, a street packed with boutiques. You'll find everything from handmade jewelry to one-of-a-kind works of art, along with high-end restaurants, murals and excellent examples of French architecture. Enhance your Quebec vacation with a private walking tour led by a local insider.
#1 Travel Tip: Plan to walk around
Quebec City is a highly walkable city, even in Winter. Make time to walk around the cobbled streets and explore unique boutiques and shops in the alleyways. Rue du Trésor is a hidden gem.


Athena McKenzie
Managing Editor
Site Traditionnel Huron Onhoüa Chetek8e
Step back in time with a visit to Site Traditionnel Huron Onhoüa Chetek8e (Onhoüa Chetek8e Traditional Site). The site pays tribute to the Huron-Wendat Nation, which consisted of eight clans. You'll get to see a giant teepee, visit several smoking huts and listen to some of the legends passed down by clan members. While you're there, try some traditional Huron-Wendat cuisine or take a guided tour of the exhibits.
Food Tours
If there's a foodie in your travel group, consider customizing your trip with a foodie tour in Quebec City. Each tour features mouthwatering food and gives travellers a chance to connect with experienced chefs. You may even get to try some craft brews or handmade chocolates.
#2 Travel Tip: Book your food tour early
This popular activity is a fantastic way to learn about the local culture as you nibble on delicious treats. Some tours are seasonal and book up quickly.


Louise Weiss
Director of Legendary Hospitality
Highlights of Peggy's Cove
This tiny fishing village (population 35) attracts nearly a million tourists per year – drawn to the glow of the iconic lighthouse standing proudly on a craggy shore. The most photographed lighthouse in Canada, it's an icon of local marine heritage.
When to go: Visit during shoulder season (late spring or early fall) for fewer crowds but still pleasant weather.
The highlight: Sink your toes into the sand of Bayswater Beach Provincial Park, a peaceful place to relax and enjoy a picnic.
Recommended trip: The Canada Eastern Rail Classic includes a tour to Peggy's Cove.
This was the best trip of my life
This was the best trip of my life. Everything was coordinated perfectly and I never felt lost. The best part was that I met and talked with lots of people with fascinating stories... 

Why book your train journey in Canada with Canadian Train Vacations?


We take care of all the details
You want to relax and enjoy your trip, not get overwhelmed by the planning. Let us make all of the bookings for you, including rail tickets, hotels, excursions and activities, meals and transfers.


Independent travel with expert support
Enjoy local expertise and guidance with a personalized itinerary. Your preferences and needs are our priority. We take care of you from the moment you land until the moment you leave.

Get help when you need it
You'll receive the inside scoop before you even leave home. And you can relax during your vacation because we're only a phone call away if you have any questions while you're in Canada.
Frequently Asked Questions
It takes just over 3 hours to travel to Montreal from Quebec City. Whether you're travelling through large cities or small towns, you'll get to see some of the most stunning scenery Canada has to offer.
Yes, you can sleep on VIA Rail's Ocean train, which connects Montreal and Halifax. Many of our trip itineraries include this route.
Quebec has many activities available for travellers with all types of interests. If you're a foodie, try one of the French restaurants in Old Quebec, or arrange for a tour of a brewery. Outdoor enthusiasts enjoy visiting Montmorency Falls, while those who prefer to stay indoors have plenty of opportunities to relax. Many tourist attractions have guided tours or private tours available, making it possible to customize your trip.
Yes. Many Quebec tours include stops in Montreal, Toronto, Halifax and other Canadian cities. Each city has a unique combination of cultural attractions and outdoor beauty, making a Quebec train vacation one of the best ways to visit Canada.
About the author: Louise Weiss is Director of Legendary Hospitality with Fresh Tracks Canada. Having worked in the Canadian travel industry for more than 25 years, she enjoys sharing her local expertise with visitors. She is based in North Vancouver and has spent time... Read more
Discuss your Canadian train vacation with a local travel expert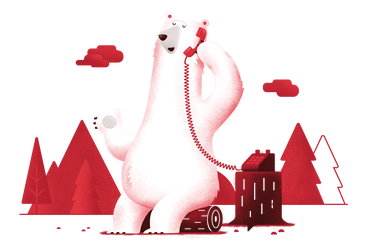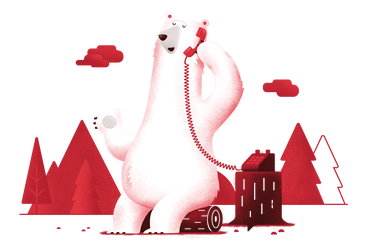 Current promotions
Sign up for special offers, monthly Canadian Insider tips, and vacation inspiration.