7 Canadian Train Journeys to Book Right Now
Published Sep 21, 2021
4 min read
Dreaming about seeing a polar bear in the wild? Or walking in a wintery wonderland of icy canyons and frozen waterfalls? Maybe sipping wine as you take in iconic mountain scenery is more your speed.
Whatever your travel personality — adventurer, romantic or exploring off-the-beaten path — and whether you're a senior looking for an accessible trip, a couple ready to rekindle that romance, or a family hoping to reconnect, there's the perfect Canadian train vacation for you. (Demand for 2023 and 2024 is already skyrocketing, so be sure to book soon!)
1. From Sea to Shining Sea
If you want the ultimate train adventure, there's no better option than the 19-day Coast to Coast by Train. It's also the perfect choice if you think you'll only get to Canada once and really want to do it right. This trip takes you from Vancouver to Halifax (or vice versa) with stops in the Rockies, Toronto, Montreal and Quebec City. It also lets you experience both the sleeper train, with three nights on VIA Rail's Canadian, two Corridor train rides and one night on the Ocean Train, as well as two days on the Rocky Mountaineer, which only runs during the day.
You'll see many of the highlights of Canada, including West Coast totem poles, the turquoise water of Lake Louise, thundering Niagara Falls and picturesque village of Peggy's Cove — home to one of the most photographed lighthouses in the world — just to name a few.
Whether you're taking in the iconic views from the luxurious comfort of the Rocky Mountaineer or walking on the 10,000-year-old Athabasca Glacier, the Complete Canadian Rockies by Rail is truly an immersion into this region. Travel from Vancouver to Jasper on the train — enjoying the fine dining and exclusive service — before making your way by motor coach from Jasper to Banff, via Lake Louise, with plenty of time to explore each locale. This trip can be personalized to suit a variety of tastes, and can include sight-seeing, foodie tours and active outdoor pursuits.


Keep reading or discover more travel inspiration in our brochure. This guide showcases our world-famous train journeys, with ideas for personalizing your Canadian vacation.
Download brochure
3. An Epic Northern Adventure
Bear watching in Canada is truly a unique experience. The Lords of the Wilderness trip — a true Canadian safari — lets you witness both polar bears and grizzly bears in their natural habitat. Plus you'll journey across Canada on VIA Rail's iconic The Canadian train. You'll spend time in the Great Bear Rainforest in beautiful British Columbia, home to grizzly bears. Then the train will take you from Vancouver to Winnipeg, so you can catch a charter to Churchill. In Churchill, the polar bear capital of the world, your visit includes polar bear viewing from a Tundra Buggy and local sightseeing from a dog sled! You might even see the Northern Lights while you're up North.
#1 Travel tip: Add time in Winnipeg
Before or after your time in Churchill, spend a day in Winnipeg to see the Canadian Museum for Human Rights, explore The Forks Market and dine at a world-class restaurant.

Hannah Poaros-McDermott
Travel Writer and Senior Content Coordinator
For those travelers who enjoy frequent and shorter rail trips, the 10-day Canadian History and Culture by Rail is a great choice. Explore Toronto and the Niagara Region, travel to Ottawa, Canada's capital, and immerse yourself in the cultures of Montreal and Quebec City over three different rail journeys between two to five hours in length. You'll appreciate the cultural contrast between French and English Canada — and the flexible train times mean you can really personalize the length of your stay in each destination.
5. A Taste of Everything Canada
The country's majestic and ever-changing landscape is but one reason to consider a rail journey across Canada. For those looking for a little bit of everything, the Canadian Cross Country Journey is a great option. Along with four days of scenery and locally inspired cuisine on the Canadian — that takes you across the Canadian Shield, through the Prairie provinces, and the Rockies — you have two nights in both Vancouver and Toronto, meaning you'll have a chance to sightsee on either end of your trip. You could enjoy food market tours in Toronto, visit museums and art galleries, or try a fly over tour of Vancouver with Harbour Air. To get an even fuller experience, add on tour options to places such as Niagara Falls outside of Toronto and Butchart Gardens in Victoria — you can even venture up the famous Sea-to-Sky Highway to Whistler.
6. A True North Winter Wonderland
Who can resist the magic of Canada's Snow Train? On the Rockies Rail Winter Wonderland, you'll ride overnight on VIA's Canadian train from Vancouver to Jasper, and be transported to a marvelous landscape of frozen river canyons and snowy forests. While summer might be the most popular time to photograph the Rockies, winter is certainly a fabulous time to experience it. After exploring Jasper, where you can try the Maligne Canyon Icewalk Tour, you'll travel to Lake Louise for a snowy sleigh ride. Then carry on to Banff, where you can experience several iconic Canadian winter activities, including dog sledding, snow shoeing, or skating on a beautiful frozen lake. Finish each day cozied up in front of the fire in an inviting mountain lodge.
#2 Travel tip: Skate on Lake Louise
An iconic Canadian experience is skating on Lake Louise. The Fairmont Lake Louise offers skate rentals and its ice bar is the perfect spot for a post-skate cocktail — a boozy hot chocolate is always a good choice.


Athena McKenzie
Managing Editor
7. The Rockies and Alaska
Perfect for those who want to travel by land and sea, our Essential Rockies by Rail with Small Ship Cruise combines a scenic Rocky Mountaineer train journey with a 7-night Alaska cruise. Discover the highlights of Banff National Park and iconic Lake Louise, then take the daylight train to Vancouver. Once on the West Coast, fly to Sitka, Alaska, for the start of your small ship Alaska cruise. With an experienced crew, you'll sail into the wilderness of Southeast Alaska, navigate through remote bays and fjords, see awe-inspiring glaciers and search for humpback whales.
About the author: Athena McKenzie is the Managing Editor at Fresh Tracks Canada. An experienced lifestyle journalist, she has written about travel, design, arts and entertainment. Her work has appeared in The Globe and Mail, Toronto Star, Zoomer Magazine, Elle Canada and... Read more
Discuss your Canadian train vacation with a local travel expert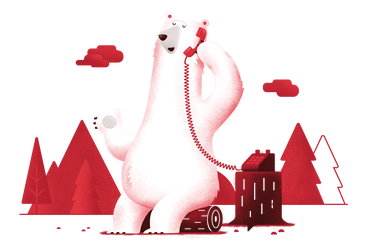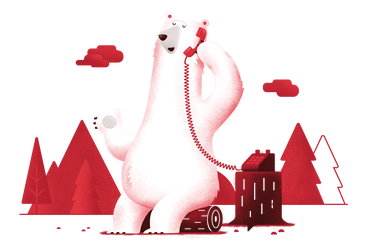 Current promotions
Sign up for special offers, monthly Canadian Insider tips, and vacation inspiration.