Top 21 Summer Festivals in Quebec
By Fresh Tracks Canada
Published Mar 2, 2023
7 min read
From the iconic music event — simply called Quebec Summer Festival — and the Wendake International Pow-Wow to the Quebec City Pride Festival, the area around Quebec City offers plenty of amazing summer festivals. There are events for art and culture lovers, music buffs and sports fans. With so many options, it can be overwhelming to narrow them down to the best to include on your summer trip to Quebec.
But don't worry, we have you covered! The travel experts at Canadian Train Vacations help visitors plan their trips to Canada. Many of our most popular itineraries include time in and around Quebec. We've scoured the area to bring you a hand-picked selection of the top summer festivals in Quebec. From the biggest music festivals to the most unique cultural events, our list has got it all.
Discover some of the best summer festivals in Quebec and get ready to experience the excitement and energy of Quebec in summer.
About the Quebec Summer Festival
The aptly named Quebec Summer Festival is an 11-day music extravaganza held annually in Quebec City. It has come a long way since its inception in 1968 when local artists and businesspeople aimed to showcase local music. Today, it attracts millions of visitors and acts from around the world.
The festival showcases a diverse array of genres, from electronic and rock to hip-hop, punk, world music, classical, and more. With over 300 performances in venues across the city, this festival offers something for everyone. Whether you prefer stage performances or street shows, Quebec Summer Festival promises an unforgettable musical experience.
The Quebec Summer Festival, also called Festival d'été de Québec, is a music festival that lasts for 11 days every year. The festival has a lot of different kinds of music, from electronic to classical.
The dates for 2023 are July 6th to July 16th, 2023 — and it's sure to be a highlight of the summer. The price of a pass to the Quebec Summer Festival is $188. So mark your calendars and come to one of the world's most exciting music festivals!
Tips for Quebec Summer Festival 2023
The following are a couple of things to keep in mind while attending the Summer Festival in Quebec:
There is a security screening for bags. Avoid bringing alcohol and other prohibited items into the event site.

There are separate security lines for guests without bags and people with backpacks and strollers.

Items allowed at this site include binoculars, beach towels, disposable cameras, and non-professional lenses.

Passes are mandatory for the ages 11 and above. Those aged 11 and below can gain free entry when accompanied by an adult. Each adult ticket allows entry for two children.

The pass allows entry to every show for 11 days
1. Mosaïcultures Québec
Presented for the first time in Quebec in 2022, this outdoor show has 200 plant sculptures made from more than 6 million plants. The event celebrates the natural beauty of our planet with the theme "Once upon a time, on Earth." The impressive sculptures were set up in 20 locations around Bois-de-Coulonge Park.
In 2022, it took place from June 24 to October 10. The dates for 2023 are yet to be announced.
2. KWE! Meet with Indigenous Peoples
Through the KEW, you can learn about the 11 different Indigenous nations in the area now known as Quebec City. This free festival happens every year, giving people a way to connect with the Indigenous community. There are workshops on the traditional ways of doing things, artist demonstrations, and performances.
This year, the festival will take place from June 17th to 21st, 2023.
3. Les Passages Insolites
Located around Quebec City, "Les Passages Insolites" features installments by fringe artists' of their unique and modern works of art. Immerse yourself in the avant-garde art scene and be amazed by the skill on display.
In 2022, it took place from June 25 to October 10. Dates still to be announced for 2023.
4. Bleu : Le Québec sous les étoiles (Free Multimedia Show)
The National Day of Quebec is celebrated with a fascinating multimedia show that takes place at the Parliament Building. The show looks at the architecture, values, culture, and history of Quebec. Plus, there is a fireworks show, too!
In 2022, it took place from June 18 to June 22 and June 24. Dates for 2023 are to be announced.
5. Wendake International Pow-Wow
The Pow Wow is a way Indigenous people affirm their culture and solidarity between Nations. It involves dancers and drummers in traditional regalia. The Wendake International Pow-Wow highlights the diverse local Indigenous cultures and provides an opportunity to learn about their heritage through various workshops, demonstrations, and delicious food.
This year, the Pow Wow will take place from June 30 to July 2, 2023.
6. Festival d'été de Québec
This music festival (showcased above) will feature Peter Gabriel, Sting, Fetty Wap, Red Hot Chilli Peppers, Duran Duran, Selena Gomez, and many more world-famous musicians in 2023.
Running for the past 40 years, the festival has become well-known all over the world. This year, it will take place from Jul 6 to Jul 16, 2023.
7. Grands FeuxLoto-Québec (Fireworks)
The stunning pyrotechnical display is a must-see, illuminating the night sky with an array of colors and light. A front-row seat in front of the Fairmont Le Château Frontenac offers the best view of the fireworks, which are launched from firing platforms along the St. Lawrence River. You can also secure a spot along the river bank for an unparalleled view of this breathtaking event.
In 2022, it took place from July 21 to August 4. Dates for 2023 to be announced.
8. Québec Opera Festival
The Quebec Opera Festival is a two-week summer celebration of opera that takes place in July. With everything from small outdoor performances to big lavish productions, there is something for newbies to long-time devotees.
In 2022, it took place from July 24 to August 4.
9. Québec, MAGIC city!
As the biggest magic festival in all of North America, Québec, MAGIC city! entertains the whole family. See free magic shows by street performers, take in the art exhibitions, watch impressive magic stunts, and more.
In 2022, it took place from July 25 to 31. Dates for 2023 to be announced.
10. Les Fêtes de la Nouvelle-France (New France Festival)
Old Quebec is always full of history, but this festival brings it back to life with spectacular shows and performances. Other things to do include storytelling sessions and re-enactments.
This year the New France Festival will take place from August 3 to 6, 2023.
11. Cigale
Hailed as a Beach and Eats experience, Cigale is a weekend-music festival in beautiful Baie de Beauport in Quebec City. With two different stages, the festival will feature close to 20 musical performances. Enjoy try cocktails, craft beers, and food while relaxing on the beach.
Cigale will take place from August 12 to 13, 2023.
12. FLIP Fabrique
FLIP Fabrique takes place in August and offers circus acts in venues all over Quebec City. Don't miss the free outdoor shows in different parks around the city.
In 2022, it took place from August 5 to September 4. Dates for 2023 are to be announces.
13. Vélirium - International Mountain Bike Festival
At Vélirium, one of the Mountain Bike World Cup events, athletes from around the world compete in intense downhill and cross-country races. This action-packed festival offers entertainment for the whole family.
It will take place from October 6 to 8, 2023.
14. Plein Art
This 13-day festival showcases the fine arts and crafts of 140 local designers. Held in big marquee tents, you can meet the makers, buy their creations, and learn about local craftmanship.
In 2023, Plein Art will take place from August 1 to 13.
15. ComediHa! Fest - Québec
This comedy festival has run for 20-plus years and features live stand-up from more than 200 performers. It is the largest French-language comedy festival in the world. Many of the comedy shows are free.
Dates for the 2023 festival are to be announced.
16. Festibière de Québec (Beer Festival)
At this huge beer festival, held in the Old Port of Quebec, you can sample local malts and brews from 60 exhibitors. Enjoy the live music and food trucks while you are there.
Quebec Beer Festival will take place from August 17 to 20, 2023.
17. Québec City Pride Festival
Over the September Labour Day weekend, people from around the world come to downtown Quebec the city's Pride Festival. Enjoy the parade, free music performances, buskers, drag shows, LGBTQIA+ conferences, and more.
18. Envol et Macadam
Envol et Macadam is an urban festival showcasing new and established alternative music bands from around the world. This urban festival includes both indoor shows and outdoor concerts across various venues in Downtown Quebec City.
In 2022, it took place from September 15 to 17. Dates for 2023 are yet to be announced.
19. Grand Prix Cycliste de Québec
This UCI WorldTour event features some of the greatest riders on the planet. The race course travels through the heart of Old Quebec offering a unique opportunity to see the world's elite cyclists in an exciting setting.
The Grand Prix Cycliste de Québec will take place on September 8, 2023 in Quebec City.
20. Québec City Film Festival
The Quebec City Film Festival offers film enthusiasts an opportunity to see regional and international film premieres.
The festival ran from September 8 to 11 in 2023. Dates for 2023 are yet to be announced.
21. Marathon de Québec
The Quebec City Marathon is rated by international standards and participants can use it to qualify for the Boston Marathon. The 2023 edition of this major sporting event will see a brand new race course that takes runners past many of Quebec City's beautiful attractions.
It will take place from September 29 to October 1, 2023.
Frequently Asked Questions
When is the summer festival in Quebec held every year?
The summer festival in Quebec is held from the 6th of July to the 16th of July each year.
What are some essential tips to follow for the summer festival in Quebec?
Avoid large bags and taking unnecessary items as there is a security check point.
What was the cost of a ticket to the summer festival in Quebec in 2022?
The starting cost of a ticket to the Summer Festival in Quebec is $210.00
Which items are not allowed in the summer festival in Quebec?
There are several prohibited items at the Quebec summer festival, such as knives, fireworks, camera stands, alcohol, pets, and others.
How can one reach Quebec?
Quebec is accessible by car, train, bus and plane. Speak with an advisor at Canadian Train Vacations about arranging a trip to Quebec.
Why is the Summer Festival in Quebec so famous among music-lovers?
The summer festival in Quebec has been around since 1968 and has attained much of its popularity since 2009. It is the largest outdoor musical event in Canada. Millions of music lovers come here to enjoy the performances over 11 days.
Which artists performed at the Quebec summer festival in 2022?
Andre Rieu, Morgan Wallen, Carolyne Jomphe, Shania Twain, Corey Hart
Get a brochure
Includes sample trip itineraries, route maps, and insider tips.
Get Your Brochure
Have a question?
We can answer any questions or make suggestions.
Schedule a Call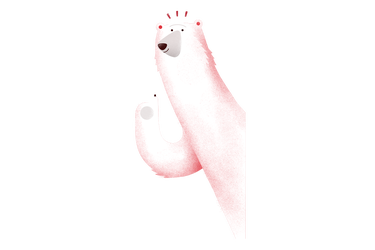 Current Promotions
Sign up for special offers, monthly Canadian Insider tips, and vacation inspiration.