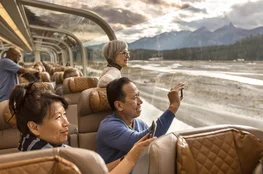 How Our Canadian Insiders Co-Create Your Dream Vacation
By Danielle Pope
Published Nov 22, 2021
4 min read
Is taking a trip across Canada on your bucket list? Our experts are here to help.
The appeal of a trip across Canada is easy to see: a vast and varied country, its abundance of natural wonders and tempting escapes — from pristine wilderness to urban getaways — offer a splendid range of travel experiences. With nearly limitless choices in everything from locations to transport and hotels, however, it can be overwhelming to plan your dream vacation alone.
Fortunately, you can see all the best Canada has to offer with the help of your own personal Vacation Adviser through Fresh Tracks Canada. With a mission to create an experience tailored to your bucket list, local, Canadian Insiders work with you to custom plan your hotels, train tours, activities and transportation in one single booking.
Our Vacation Advisors go through a great deal of training, and we hire people who are passionate about travel and have an exceptional knowledge of Canada," says Louise Weiss, Fresh Tracks Canada Customer Experience Manager.
Our specialists experience these vacations, so they are true insiders and know what people can expect. They know it's about making sure people have the best experience possible.
Over the past 30 years, Fresh Tracks has created more than 25,000 unforgettable vacation experiences for independent travelers. Based out of Vancouver, B.C., no one knows Canada like Fresh Tracks, and our experts are cultured in the belief that great vacations start with attention to every detail.
We Have Canadian Insider Knowledge
"Have you ever spent countless hours trying to research plans for a holiday?" says Fresh Tracks Vacation Advisor, Angie Bosworth. "Have you then gone on said holiday and found the hotel misrepresented the rooms, the tour company didn't deliver, or you showed up for the wrong train? Vacation Advisors know the details, the inside track, the things you would never have thought of. We take care of all the angles."
How does it work? The key is in the conversations, says Weiss. Insiders meet with hopeful travelers, one-on-one, over the phone or online to discover everything they can about a person's wish-list experience.
"Being able to put a face to a name allows our experts to know clients' likes and dislikes and ask those important questions, like: 'Did you know it takes three to four nights to cross Canada by train? Do you want to see Fall colours or snow?'" says Weiss. "Understanding what interests our clients, who they're travelling with and what kinds of trips they have done in the past gives us a serious advantage in planning something phenomenal."
We Know the Best Trips Start with a Conversation
It's no secret that traveling by train offers breathtaking scenic views into some of the most beautiful parts of the country, from the Canadian Rockies to the metropolitan areas of Quebec. Still, it helps to have some parameters for your trip to get the best results for your dollar. Weiss recommends coming to the conversation with your Vacation Advisor knowing a few of the following things:
How many days do you have to travel?

Are there any must-see places on your list?

Is time of year important to you?

Who are you travelling with?

Do you require accessible options?

How far ahead can you book?
"It is important to ask yourself where you want to spend your money," Weiss says. "Do you dream of staying at Lake Louise and opening up your window to the lake? In that case, our insiders will know you'll need a deluxe suite. Or, do you want the very best time on the train? Then, we'll be sure to get you onto the Gold Leaf on Rocky Mountaineer or the Prestige on VIA Rail."
We Work With the Best Suppliers
Fresh Tracks partnerships are another way the team can help travelers along their planning route. With special rates and offers exclusive to Fresh Tracks clients, people can access unique tours, transfers, accommodations and package deals only available to Fresh Tracks guests.
"Our suppliers are more likely to accommodate requests from us because of the volume we book," says Fresh Tracks Sales Manager Natalie Nicholls. "We keep it stress free and seamless with all of the connections from the moment you arrive until the moment you leave. And, we get access to inventory for hotels in hard-to-book places that aren't available to the public and blocked seats on the train – making it easier to book those popular dates that sell out."
We Can Help Navigate Pandemic Related Complications
Still, Weiss encourages travelers to plan as far ahead as they can. While Fresh Tracks insiders have historically needed at least three weeks prior to departure for planning, the current average is six months ahead, with big trips needing nine months to a year in advance for the most successful bookings.
"Because of travel delays with the pandemic, many people have looked to the coming year to book their trips. It's a good idea, right now, to get out ahead of this and plan as far as you can into the future," she says.
We're With You Every Step of the Way
Should anything shift mid trip, however, working with the Fresh Tracks experts will bring you peace of mind. Because the care team watches for any changes that may arise in your travel, connections and booking, your personal insider will also act as your travel advocate and will be in touch with solutions in the event of any changes.
"A true benefit with booking with Fresh Tracks is that any issue that happens won't go unnoticed," says Weiss. "We are here to support our clients through their whole trip, so we'll already be working in the background to make sure everyone is aware — from our guests to the hotels and flights. Our goal is to create the most memorable experience."
Discuss your Canadian train vacation with a local travel expert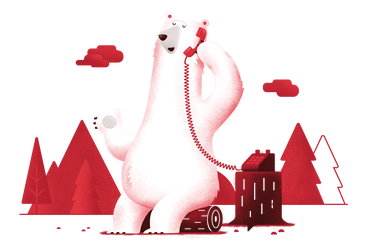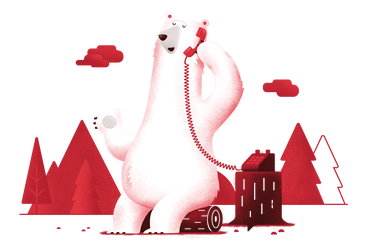 Current promotions
Sign up for special offers, monthly Canadian Insider tips, and vacation inspiration.