10 Amazing Winter Festivals in Montreal
Published Feb 20, 2023
7 min read
Looking for a fantastic winter vacation? Montreal comes alive in the winter with a plethora of festivals, from Igloofest to Montreal en Lumiere. With so many options, it can be difficult to decide which festivals to attend. We've done the hard work for you and have curated a list of the must-see winter festivals in Montreal in 2023. From vibrant light displays to delicious food and drink, these festivals will give you a taste of Montreal's unique culture and keep you entertained all winter long.
As a team of Canadian insiders, Canadain Train Vacations has the inside scoop on the best winter festivals in Montreal. Whether you're looking for a romantic evening out or a fun family outing, we've got you covered. So why wait? Grab your coats and get ready to experience the magic of Montreal during the winter months.
Top 10 Montreal Winter Festivals 2023
Whether you're a first-time visitor or a long-time resident, our list of festivals will show you the best of what Montreal has to offer and give you an inside look at the city's lively culture. So mark your calendars and get ready for a trip full of music, art, and delicious food that you will never forget. Don't miss the chance to see the city at its best and dive into the festival scene in Montreal.
1. Montreal en Lumiere with Nuit Blanche
With Montreal en Lumiere (Feb. 16–March 5, 2023) you're in for a winter celebration like no other. This annual celebration of light and culture has a wide range of activities and events for people of all ages.
Montreal en Lumiere takes place in different parts of the city and includes a stunning display of light installations, live music, dance performances, and a wide range of tasty treats. Nuit Blanche(Feb 25) is a nighttime event during the festival and features modern art and interactive installations.
The festival lasts for two weeks in February. Most events are free and easy to get to with public transportation. It is one of the most popular winter festivals in Montreal, and every year it brings in thousands of people.
2. Montreal Christmas Village
The Montreal Christmas Village is an event that happens every year in the middle of Old Montreal. The dazzling lights strung up around the village may be the most famous thing about the Montreal Christmas Village. It transforms the city into a magical winter wonderland. There's also the festive Christmas market, where more than 60 vendors sell traditional holiday gifts and crafts. The village has several holiday activities and events, such as live music, the singing of Christmas carols, and a parade for Santa Claus.
The best way to get to the Christmas village is by bus or train. The festival is open every day from November to December, usually from 11 am to 9 pm. You don't have to pay anything to get into the village or to look around.
The village is most magical at night when everyone is out and all the lights are on. You can easily spend two to three hours here walking around the chalets, trying holiday treats, and taking in the sights and sounds of the season. The village is popular with both locals and visitors, so be prepared for crowds, especially on weekends.


Keep reading or discover more travel inspiration in our brochure. This guide showcases our world-famous train journeys, with ideas for personalizing your Canadian vacation.
Download brochure
3. Signé Local Christmas Market
The Signé Local Christmas Market is an annual event in Montreal and is a must-do for anyone looking for one-of-a-kind gifts made in the area. At the market, more than 50 vendors sell a wide range of handmade items, such as jewelry, clothing, decorations for the home, and more. Aside from the market, there are also food vendors selling tasty holiday treats and a stage with live music to keep people busy.
The market is in the middle of Montreal at the TimeOut Market and is easy to get to by car or public transportation. It usually goes on from 10 a.m. to 9 p.m. from December 3rd to 11th. There is no cost to get in, and you can look around the market for free.
#1 Travel tip: Make dinner reservations
Montreal is a top foodie destination with some of the best restaurants in Canada. Avoid disappointment by making meal reservations in advance.


Athena McKenzie
Managing Editor
4. Barbegazi Winter Action Sports Festival
Barbegazi, a winter action sports festival, will give you a rush of adrenaline this winter. This event happens every year in Montreal and includes a wide range of winter action sports like snowboarding, skiing, and ice climbing, as well as competitions, demonstrations, and workshops for people of all skill levels.
The festival is a great chance for people who love winter sports to show off their skills and compete against other top athletes. It's also a great chance for people who are new to winter sports to learn from experts. The festival takes place at the Mont Saint-Bruno Ski Resort, which is a short drive from Montreal. You can easily get to the festival by car or by taking public transportation to the Longueuil-Université-de-Sherbrooke metro station and then taking a shuttle bus to the resort.
The Barbegazi Festival events normally take place during daylight hours. There is an admission cost to some events.
5. Christmas in The Park
Christmas in the Park is a month-long festival in one of Montreal's most popular public spaces, Place Émilie-Gamelin. This festival has a lot of holiday-themed activities and events, such as a beautiful light show, an ice-skating rink, a Christmas village with decorated chalets, and a parade with Santa Claus. Live music and dance performances, holiday treats and hot drinks, and horse-drawn carriage rides through the park are also available.
Christmas in the Park is open every day from December 3 to December 31, usually from 5 pm to 10 pm, and is easy to get to with public transportation. There is no fee to get into the park, and it is free to look around. You can enjoy the sights and sounds of the holiday season and make memories with friends and family that will last a lifetime. Christmas in the Park is an event you won't want to miss because there is so much to see and do. It is the perfect place to get out of the cold and enjoy winter.
6. Luminotherapie (December 1 to March 5)
he city is transformed into a vibrant winter paradise for the duration of Luminotherapie, a light festival. There are many light installations featuring bright colors and mesmerizing patterns, and interactive displays.
Public transportation makes it easy to get to Luminotherapie, which is open every day from 6 pm to 10 pm. The festival is free to go to and is a great way to spend an evening with family or friends.
7. The Igloofest (Jan 19 – Feb 11 2023 Weekends Only)
Igloofest, a Montreal Ice Festival, is the place to go for a truly unique and exciting winter festival experience! This event is held every year in the city's Old Port. It has a lineup of world-famous DJs and electronic music acts, as well as interactive art installations and activities.
Igloofest happens every year between January and February, but the dates and times change every year. The festival is easy to get to by public transportation, and people of all ages are welcome to go. The festival has a fee to get in, and it's a popular event, so be ready for crowds.
8. Fêtes Des Neiges
One of the most popular winter festivals in Montreal is Fêtes des Neiges (December 28, 2022, to March 5, 2023) 2023) at Parc Jean-Drapeau.
From ice skating and snow tubing to ice sculptures and snow games, everyone can find something they like to do. There are also many musical performances, food trucks, and other vendors selling a wide range of treats and souvenirs at the festival.
9. Holidays on The Point
This event happens every year from November 25th to January 8th, and it has a lot of holiday-themed activities and events. One of the main draws is the beautiful light shows and lit sculptures that line the promenade at Place Royale. People can also go ice skating on the outdoor rink, ride in a horse-drawn carriage, and look at the Christmas village. There will also be live music, hot drinks, and holiday treats.
The event takes place at the beautiful and historic Old Port of Montreal, which adds to the mood. It's easy to get there with public transportation, and it's open every day, usually from 5 pm to 10 pm. You don't have to pay to get in or to look around. You won't want to miss Holidays on The Point because there is so much to see and do. It's a fun and different way for families and couples to celebrate the holidays.
#2 Travel tip: Visit Notre-Dame at night
Plan to visit the famous basillica at night for the AURA experience, a four-act light show displayed on the impressive architecture set to orchestral music. — Louise Weiss

Katherine Foxcroft
Product Manager, Tours and Vacations
10. Montréal en Fêtes / Merry Montreal
The Merry Montreal festival embraces winter with activities to stay warm and have fun during the cold months. Place Nordique is one of the best parts of the festival. This one-of-a-kind event uses light, sound, and public art installations to turn Place Jacques-Cartier into a winter wonderland. From December 18th to December 28th, this event is open on Thursdays and Fridays from 4 to 8 pm and on Saturdays and Sundays from 12 to 8 pm.
Final Thoughts
Need a novel and easy method to enjoy Montreal's winter festivals? You can't go wrong with Canadian Train Vacations! By taking the train, not only do you get to see stunning views of Canada but you also get to relax while traveling from one destination to another. So why not make your winter festival itinerary and book with Canadian Train Vacations for an unforgettable experience.
Frequently Asked Questions
Frequently Asked Questions
Where should I go in winter Montreal?
Some popular winter destinations in Montreal include Place Nordique, Igloofest, Fêtes Des Neiges and Laval En Blanc, Montreal en Lumiere, Nuit Blanche, and Holidays on The Point.
How many festivals are there in Montreal?
There are many winter festivals that take place in Montreal, with something for everyone to enjoy.
Where is the world's largest winter festival held?
The world's largest winter festival, Quebec City's Carnaval, is held annually in Quebec City, which is around 2 hours drive from Montreal.
What happens at a winter festival in Montreal?
Winter festivals in Montreal typically include a variety of activities such as outdoor music and dance performances, light displays, ice sculptures, sports events, and more.
About the author: Katherine is Product Manager with Fresh Tracks Canada. Having worked in the Canadian travel industry for almost 20 years, she enjoys sharing her local expertise with visitors. She is based in Calgary and one of her favourite Canadian destination is the... Read more
Get a brochure
Includes sample trip itineraries, route maps, and insider tips.
Get Your Brochure
Have a question?
We can answer any questions or make suggestions.
Schedule a Call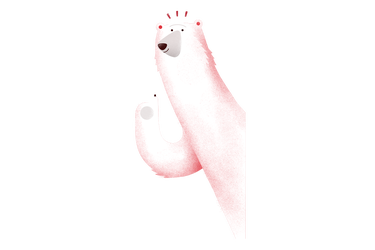 Current promotions
Sign up for special offers, monthly Canadian Insider tips, and vacation inspiration.