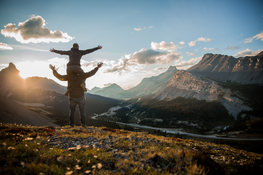 8 Reasons To Book Your Canadian Vacation With Fresh Tracks
Published Jan 29, 2021
3 min read
Canada is a vast and beautiful country, bordering three oceans and encompassing nearly every landscape on earth, from temperate rainforest to high arctic. In between those wild places you'll find cosmopolitan cities and authentic towns brimming with culture and history. It's also one of the top places to visit in 2021, according to CNN Travel, thanks to our Indigenous culture, access to the Northern Lights, the chill surf town of Tofino, and the new Fundy Trail Parkway in New Brunswick.
To get the most out of your trip here, plan it with Fresh Tracks Canada. Our team of Canadian Insiders has the local scoop and works with you to choose transportation, hotels and activities, so you end up with a personalized itinerary. Read on for more reasons to book with us.
Fresh Tracks has planned more than 30,000 vacations across the country in the past three decades, from Northern Lights trips in the Yukon to self-drive tours of Newfoundland. We also specialize in Canadian Rockies and cross-Canada rail journeys and we plan thousands of train tours every year.
"Your staff is absolutely outstanding; informative, organized and patient. This was probably the best organized tour we have ever taken," said Anne and Michael Peruscini, clients from Nevada, USA.
We provide legendary hospitality and local advice
We know Canada inside and out. More than just great service, our approachable local Insiders will make you feel like an honorary Canadian in no time as they suggest hidden gems from their own experiences that will take you beyond the cliches.
We obsess about the details so you don't have to
Fresh Tracks trips aren't one-size-fits-all group tours. Instead, they are personalized, independent vacations. Our dream team of Canadian Insiders collaborates with you to find out your travel needs and unique interests. Then we plan your personalized itinerary with hotels that fit your budget and experiences that are the right activity level for you. We listen to you, then make all the arrangements, including excursions, transfers, hotels and car rentals.
Fresh Tracks' portfolio of hotels and lodges will give you the best views, like a waterfront panorama at the Chateau Lake Louise or an Atlantic Ocean vista at Fogo Island Inn. We have also built lasting relationships with tour operators across the country for the best guided hikes in the Canadian Rockies, life-changing polar bear safaris in Manitoba, and tasty food tours in Quebec.
"Our room on the Gold Level 5th floor (of the Banff Springs Hotel), had the best view of the Bow River, the falls and valley of any room on that floor," said Californians Jerry and Janet Barton.
We level up your trip with our Canadian Insider connections
Let us use our vast knowledge of Canada to turn a regular holiday into a dream vacation. We can upgrade your train service to GoldLeaf (Rocky Mountaineer) or Prestige (VIA Rail), or extend your trip by tacking on a stay in any destination.
Now more than ever, bubble culture is really appealing, so we can even arrange private transfers and tours for your group, such as a bubble group helicopter flight over the Canadian Rockies.
Our Fresh Trackers love us
Our legendary hospitality, local expertise and exemplary service lead to loyalty. Just ask the many Fresh Trackers who have booked more than one vacation with us!
Ian and Norma McIver, clients from Australia, have experienced all of Fresh Tracks' Canadian train journeys including the Rocky Mountaineer, VIA Rail's Canadian train, and the Skeen route to Prince George, B.C.
"Vancouver to Toronto by train deep in winter in January or February is now very high on our list of future trips," says the intrepid couple.
From pre-departure advice on what to pack, to helping you book a special meal for a special occasion, we've got your back from planning through to your return home (you won't get that attentiveness from an online booking site). We also offer on-the-ground support seven days a week through a dedicated helpline that will connect you to a Canadian Insider who can sort out missed connections, reschedule tours or rebook hotels due to delays.
We'll give you plenty to look forward to
Need more incentive to plan your Canadian vacation? A recent study from the Institute of Applied Positive Research found that booking travel increases happiness and can alleviate stress and uncertainty during the COVID-19 pandemic. In fact, 97 percent of those surveyed said that having a trip to look forward to makes them happier.
About the author: Lisa Kadane is a travel journalist based in Kelowna. Her writing has been published in BBC Travel, CNN Travel, enRoute Magazine, and more. Highlights of her adventures in Canada include joining a polar bear safari in Churchill, heli-hiking in the Bugaboos,... Read more
Discuss your Canadian train vacation with a local travel expert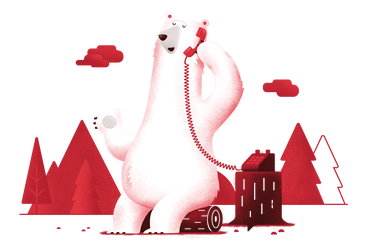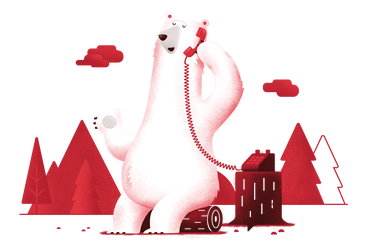 Current promotions
Sign up for special offers, monthly Canadian Insider tips, and vacation inspiration.