22 Best Hidden Gems in Vancouver
By Fresh Tracks Canada
Published Feb 24, 2023
9 min read
Vancouver is a city full of hidden gems waiting to be discovered. From secret gardens to tucked-away cafes, there is so much to explore beyond the well-trodden tourist track. Are you craving an adventure in the great outdoors? Or do you prefer the vibrant arts scene? Vancouver has something to appeal to all types of travellers. Located on the Pacific Ocean near the Coast Mountains, this seaside city makes for a great vacation destination.
The travel experts at Canadian Train Vacations have a deep knowledge of the city and its surroundings. We are passionate about sharing our love of Vancouver with others. You can see the best that this city has to offer. Here is our guide to the hidden gems in Vancouver.
1. AmazingCo Mystery Picnic
The AmazingCo Mystery Picnic is a one-of-a-kind adventure. Each picnic is a unique and personalized treasure hunt. It takes you on a journey through the city's most beautiful parks, gardens, and secret spots.
First, you receive your clues and set out on your quest. Each new clue leads you to an ingredient for your picnic. location. You will discover hidden gems and hidden treasures along the way. The final clue takes you to your picnic spot — amazing scenery guaranteed.
2. Secret Horseshoe Bay sunset platform
The Secret Horseshoe Bay Sunset Platform is tucked away in one of Vancouver's most beautiful coastal towns. It offers you a chance to escape the hustle and bustle of the city. You can immerse yourself in the magic of a sunset.
You can make your way to the top of the platform. There, you are greeted by gorgeous views of the ocean below. Watch the sun as it dips below the horizon. The warm golden glow of the sun casts a spell over the sea. The sound of the waves crashing against the rocks below fills the air with peace and calm.
3. Alley Oop
Alley Oop is a colourful laneway in Vancouver with basketball hoops and other games. .
Locals come here to relax and play a game of basketball or hopscotch. Almost everyone can't resist taking photos of the vibrant murals. At night there are suspended, illuminated orbs that add to the unique feel of the space. It's located in the business district on West Hastings St bounded by Granville St. and Seymour St.
4. Second Narrows Bridge tree fort
You'll find the Second Narrows Bridge tree fort near the Second Narrows Bridge in Vancouver, Canada. It's a unique attraction. The fort is built in a tree right next to the bridge. It has become quite popular among tourists and locals alike. With its historical significance, stunning views, and adventurous atmosphere, it offers a unique experience.
You can hike, picnic, and enjoy the great outdoors while you're there. The fort has become a symbol of the city's rich cultural heritage. You wouldn't want to miss this beloved landmark.
5. Fraser River Park
You'll find Fraser River Park in Vancouver, Canada. It is a must-visit destination for those who love the great outdoors. This public park offers a wide range of recreational activities. The attractions are sure to keep you entertained. You can take a scenic walk along the Fraser River or have a picnic in one of the park's many picnic areas. You can also enjoy yourself on the playgrounds or join a game on one of the sports fields.
Are you interested in history and culture? The park is also home to several cultural and historical landmarks, including monuments and historic sites. Whether you're looking for a peaceful place to relax, an outdoor adventure, or an educational experience, Fraser River Park has something for everyone.
6. Secret beach hangouts
Are you looking for a secluded and tranquil escape in Vancouver? Consider visiting one of the city's secret beach hangouts. These hidden gems offer a chance to relax and enjoy the beauty of the Pacific coast. The beaches are tucked away from the crowds. Some popular secret beach hangouts in Vancouver are Spanish Banks Beach, Wreck Beach, and Locarno Beach. Each beach has a unique charm. You can enjoy the views of the North Shore Mountains at Spanish Banks Beach. You may also relax in the clothing-optional atmosphere of Wreck Beach.
7. The West End gnomes
You may have heard of the quirky and beloved West End Gnomes in Vancouver. These whimsical figures have become a staple of the neighbourhood. They are a popular attraction for visitors and locals alike. The gnomes are small statues that are hidden throughout the West End. They have become a fun scavenger hunt for those who are looking for them. As you explore the streets of the West End, keep your eyes peeled for these whimsical figures. Each has its unique personality and charm.
8. Greenheart Treewalk
Are you looking for a unique and thrilling experience in Vancouver? You have to check out the Greenheart Treewalk on the grounds of the University of British Columbia. This elevated walkway takes you high above the forest floor. It provides a bird's-eye view of the lush forest canopy and surrounding landscapes. The walkway is made up of suspended bridges and platforms. It winds its way through the trees, offering a truly unforgettable experience. It is perfect for both a nature lover and just someone on the lookout for an adventure. The Greenheart Treewalk is sure to be a highlight of your visit to Vancouver. Get ready for breathtaking views and an unforgettable encounter with the beauty of the Pacific Northwest.
9. Stanley Park trails
Everyone knows about Stanley Park but few have explored its trails. This stunning park is home to a vast network of trails that wind their way through the lush forest and along the coast, offering breathtaking views of the ocean, mountains, and city. The trails are well-maintained and provide a peaceful escape from the hustle and bustle of city life. As you explore the trails, you'll find yourself surrounded by towering trees and beautiful flowers. Wildlife is abundant. Whether you're a seasoned hiker or simply looking for a stroll, the trails in Stanley Park make for a memorable experience. So why not pack a picnic, lace up your shoes, and discover the beauty of this hidden gem in Vancouver? You'll forget you're in a city.
10. Cardero Bottega
If you're looking for a unique dining experience in Vancouver, consider visiting Cardero Bottega. This Italian-inspired restaurant has the rustic charm of a traditional trattoria. At the same time, it offers the sophistication of a contemporary bistro. The menu features a variety of seasonal ingredients and classic Italian dishes. They are all made from scratch using locally sourced ingredients. The atmosphere of the restaurant is warm and inviting. There are exposed brick walls and cozy lighting. It is the perfect setting for a romantic dinner or a relaxed gathering with friends.
11. Tuesday night drum circle
This weekly event takes place at a popular location in the city and attracts a diverse crowd of drummers, dancers, and spectators. As soon as you arrive, you'll feel the energy and excitement of the crowd as everyone gets ready to join in the fun. The drum circle is a free-form, improvisational event where participants are encouraged to let their rhythm flow and express themselves through their drumming.
12. The Cambie Climbing Tree
This towering Douglas Fir tree is located in a quiet and secluded part of the city and has become a popular destination for adventurous climbers. The tree is equipped with ropes, ladders, and platforms, making it accessible for climbers of all skill levels. As you make your way up the tree, you'll be rewarded with breathtaking views of the surrounding forests and a sense of accomplishment as you reach new heights. It is good for an experienced climber or someone simply looking for a good time. The Cambie Climbing Tree is sure to provide an exhilarating experience for all.
13. Vancouver Art Gallery: free admission nights
On select evenings each month, the Vancouver Art Gallery opens its doors and invites visitors to enjoy its exhibitions at no cost, with a suggested donation of their choosing. The exhibitions feature a diverse range of contemporary and historical art, from local and international artists. As you explore the galleries, you'll be surrounded by stunning works of art. You will have the opportunity to learn about the artists and their inspirations.
14. Jericho Beach bunnies
These friendly and playful bunnies are a popular attraction at Jericho Beach and have become a beloved symbol of the park. As you wander along the beach, you'll have the opportunity to interact with these adorable creatures and perhaps even snap a photo or two. The bunnies are known for their playful and curious nature. Many visitors enjoy watching them as they hop and play in the sand.
15. Main Street Murals
If you're looking to add some colour and culture to your next walk in Vancouver, you should check out the Main Street Murals. This vibrant collection of street art can be found throughout the Main Street neighbourhood. It features a diverse range of styles and themes, from playful and whimsical to thought-provoking and political. As you explore the murals, you'll have the opportunity to learn about the artists. Discover the stories behind their work. The murals are visually appealing. They also serve as a reflection of the community and its values.
16. Lighthouse Park Bunker
If you're looking for a unique and historical outdoor experience in Vancouver, you should visit Lighthouse Park and explore the bunker. This hidden gem is located within the park and offers a glimpse into the history of the area. The bunker is a remnant of the coastal defence system that was built during World War II and has since been preserved as a historical site. Explore the interior of the bunker. You will have the opportunity to learn about its past. Imagine what life was like for the soldiers who once used it. The bunker is surrounded by the stunning beauty of Lighthouse Park. There are towering trees, a rugged coastline, and stunning views of the water.
17. Habitat Island
Habitat Island sits in the False Creek area, near Olympic Village, and can be accessed from the sea wall by walking—or hopping, if it's high tide—along some rocks. The island is a space for trees, shrubs, fish, and other native wildlife.
18. Beaver Lake in Stanley Park
You're standing in front of Beaver Lake in Stanley Park, a beautiful oasis in the heart of Vancouver, Canada. This serene lake is surrounded by lush green forests. There are walking trails that wind around the lake. You can get stunning views. There's also a chance to see local wildlife, like beavers, ducks, and geese.
19. Cypress Falls Park
You find yourself at Cypress Falls Park, a beautiful and serene park located in the heart of West Vancouver, Canada. The park is known for its stunning waterfall and its lush forest, which provides a peaceful and serene environment for visitors. As you walk along the trails, you'll be surrounded by tall trees, ferns, and other native vegetation. You may even catch a glimpse of the local wildlife, such as birds, squirrels, and deer. Follow the trail down to the bottom of the waterfall to find a tranquil pool. It is perfect for swimming on a hot day.
20. Granville Island Broom Company
As a tourist, you may find the Granville Island Broom Company to be an interesting and unique destination. It is located in the bustling Granville Island area of Vancouver. The company offers visitors the chance to see traditional broom-making techniques in action. You can watch artisans as they handcraft brooms and mops using natural fibres and wood. The shop also offers a variety of finished products for purchase. You get to bring home a unique and functional souvenir from your trip.
21. MacLeod's Books
As a tourist, you may appreciate the atmosphere of the store. It is filled with rows upon rows of books covering a wide range of subjects. The store has a charming and inviting atmosphere. The bookshelves reach the ceiling and there are creaky wooden floors. It is the perfect place to browse and get lost in the world of books.
Moreover, MacLeod's Books is known for its vast collection of rare and hard-to-find books. It is the destination for book lovers and collectors. The store has a rich history and has been a fixture in the community for decades. It is now a cultural institution in the city.
22. Travel Back to the 70s at Key Party
If you're in the mood to step back in time, a visit to Key Party might be just what you need. This 70's-themed speakeasy takes you on a trip back to the decade of bell-bottom pants, disco balls, and flower power. The decor is inspired by the colourful and eclectic style of the era, with vintage furnishings, funky wall art, and classic 70's tunes playing in the background.
At Key Party, you can order a classic cocktail or a funky 70's-inspired drink. Enjoy it while lounging on a retro couch or at a groovy bar. The menu features a range of classic bar food, including loaded nachos and crispy chicken wings. There's often live entertainment, including DJs spinning classic 70's tunes and performances by local bands.
Frequently Asked Questions
What is Vancouver most known for?
What is Vancouver most known for? Vancouver is most known for its stunning natural beauty, including its mountainous landscapes, ocean views, and dense forests. It also has a thriving cultural scene, including its diverse food and arts scenes.
What is hidden in Vancouver?
Vancouver is full of hidden gems, including secret gardens, hidden cafes, unique cultural hotspots, and stunning scenic look outs that are often off the beaten path. These hidden gems offer a chance to experience the true heart of the city and uncover its rich history, diverse communities, and stunning scenery.
What are the hidden gems on Vancouver Island?
Vancouver Island is home to many hidden gems, including breathtaking natural spots such as parks, lakes, and beaches. Hidden gems include Mystic Beach and Abkhazi Gardens. There are also unique cultural attractions such as historic sites, local markets, and quaint towns.
Get a brochure
Includes sample trip itineraries, route maps, and insider tips.
Get Your Brochure
Have a question?
We can answer any questions or make suggestions.
Schedule a Call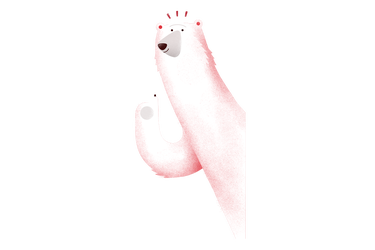 Current promotions
Sign up for special offers, monthly Canadian Insider tips, and vacation inspiration.