Best Time to Visit New Brunswick
Published Mar 2, 2023
8 min read
When is the best time to visit New Brunswick, Canada? To decide when to visit, consider the weather in this coastal province. The region has four distinct seasons: spring, summer, fall, and winter. There are exciting celebrations you can attend and fun activities you can do in each season.
The ideal time of year to visit New Brunswick is spring or fall. The weather in both these seasons is comfortable and conducive for travel. New Brunswick has lots to offer in the summer and winter months. Many festivals and events occur in the summer. Summer is the most popular tourist season. In winter, there are fewer crowds. It can get very cold, and there is usually a lot of snowfall, perfect for winter sports and activities.
The travel experts at Canadian Train Vacations help visitors plan their trips to Canada. Some of our Eastern Canada itineraries include VIA Rail's Ocean Train. The train passes through New Brunswick as it travels between Montreal, Quebec, and Halifax, Nova Scotia.
Here is our guide on the best time to visit New Brunswick.
About New Brunswick
New Brunswick is one of the Atlantic provinces in Canada and is located on the East Coast. Fredericton is the capital city. Both English and French are the official languages. Geographically, Quebec lies on the northern border, the Gulf of St. Lawrence lies in the east, and the Bay of Fundy lies in the south. The US state of Maine lies to the west.
New Brunswick is renowned for its natural landscapes. The province attracts more than one million visitors annually. The coastal scenery, pristine beaches, and enchanting forests make for breathtaking views. You can go whale-watching, sea kayaking, bird watching, or swimming. The province is known for its numerous lighthouses. Tourists flock here to experience the relaxing coastal atmosphere, learn about the local cultures, and see old architecture and historic sites.
#1 Travel Tip: Where to see whales
Whale-watching day tours depart from the quaint seaside town of St. Andrews-by-the-sea. From June to October, minke, finback, and humpback whales can be seen in the Bay of Fundy.

Katherine Foxcroft
Product Manager, Tours and Vacations
Best Time of the Year to Visit New Brunswick, Canada
Here is a list of weather conditions and popular events in each season. This list should help you decide the best time to visit New Brunswick, depending on your preferences.
April to May: Spring
The weather is moderately cold, with temperatures ranging between 40 degrees Fahrenheit to 60 degrees Fahrenheit. The cool breeze from the Bay of Fundy can keep the climate relatively chilly. The snow starts melting, and there are chances of slight rainfall.
This season showcases the pleasant transition from winter to summer. It is the second best season for tourism, after summer. You can find some good deals on accommodation at this time. The room rates get considerably higher as the temperatures get warmer and the peak season (summer) approaches.
Major Events


Loyalist Day is celebrated on May 18 to commemorate the foundation of Saint John or the Port City (a seaport city of New Brunswick). Between 1783 and 1785, almost 15,000 loyalists (people who were loyal to the British Crown during the American

Revolutionary

War) landed near Saint John River and founded the city.
Packing Tips
The weather can still be quite cold in spring, so a jacket is necessary. Dressing in layers is recommended, as weather conditions can change quickly. If travelling during early spring, you may need snow boots for walking through the slush and snow.


Keep reading or discover more travel inspiration in our brochure. This guide showcases our world-famous train journeys, with ideas for personalizing your Canadian vacation.
Download brochure
June to August: Summer
Summer is the busiest season and has a high number of tourists. The temperature ranges in New Brunswick from 60 degrees Fahrenheit to 70 degrees Fahrenheit in the summer months. There are usually a few days of moderate precipitation.

Summer is an ideal time to visit outdoor attractions and natural landscapes. The warmer temperatures make this the perfect time to explore walking trails and try out adventure activities. You can attend one of the local events in June, July, and August. Since this is a popular time of year to visit New Brunswick, hotel rates are higher.
Major Events


Locals organize several festivals in the summer months. People attend the Loyalist City RibFest (1) in June and Buskers on the Bay Festival in July. The Fundy Fringe Festival (2) takes place in August. These three festivals take place in Saint John.

Canada Day celebrations happen on July 1, while New Brunswick Day is on the first Monday in August.

June also sees the province gearing up for the East Coast Games (3) in Saint John. It is Atlantic Canada's largest annual sporting event. It is a three-day multi-sport event attracting athletes of all ages. Sports include basketball, badminton, beach volleyball, softball, lacrosse, and ultimate frisbee.
The Festival des ramȅurs, or the Rowing Boat Festival (4), takes place in July's first and second weeks.
You can watch fantastic music performances at one of the festivals in August. Check out Nashwaak Music Fest (5), which specializes in East Coast music, or the New Brunswick Summer Music Festival (6).

The locals observe National Acadian Day to celebrate Acadian (French settlers) culture on August 15 every year.
Packing Tips
The mornings are pleasant. You can dress in t-shirts and long pants. The evenings can get colder. So, you should bring warm clothing like jeans, light woolen cardigans, long-sleeved shirts, and sweatshirts. Remember to carry your raincoat/waterproof jacket.
September to October: Fall
In this season, the weather is pleasant and sunny. There is some rainfall, especially during late October. The landscape looks marvelous in hues of red, yellow, and orange. The fall foliage around the Bay of Fundy is a sight to behold! The temperatures range from 30 degrees Fahrenheit to 60 degrees Fahrenheit.
The crowds usually reduce after the summer festivals. However, the first few weeks of September are popular with tourists, mainly because of the comfortable weather conditions. So, ensure to book your travel and accommodation arrangements well in advance.
Major Events


The Rockwood Automotive Show (7) takes place in September. The program features the Car Show and Burn-Out Competitions and showcases a variety of cars, trucks, jeeps, and motorcycles. The cost to enter your vehicle for the program is

$20.

The Harvest Music Festival (8) takes place in mid-September. Experience Atlantic Canada's premiere musical extravaganza. It features around 150 performances by acclaimed and emerging artists across 20 stages in downtown Fredericton.

In the first week of October, an Acadian Peninsula Book Fair is held in Shippagan, New Brunswick, to encourage the habit of reading. You can find books of various genres here.
Packing Tips
To enjoy the pleasant fall weather in New Brunswick, you'll want to have layers of clothing. If you plan to travel in this season, pack a light cardigan or fleece jacket, warm leggings and thermals (for late fall), long-sleeved shirts, and hoodies. Bring a pair of hiking shoes and a raincoat as you will spend lots of time outdoors.
#2 Travel Tip: Hopewell Rocks
Hopewell Rocks Provincial Park is open between May and October. Visit the famous rock formations during low tide and walk along the ocean floor, then return to see high tide.

Hannah Poaros-McDermott
Travel Writer and Senior Content Coordinator
November to March: Winter
This season sees a low percentage of tourists. It can be very cold with lots of snow across the province and icy winds over the Bay of Fundy. The temperatures range between 30 degrees Fahrenheit and 40 degrees Fahrenheit. The temperature can drop to 20 degrees Fahrenheit in the peak of winter. Snowfall happens at this time. This season is suitable for travellers who enjoy snow-based activities.
If you are looking for a winter holiday destination in Canada, you could choose New Brunswick. In Saint John, heated indoor walkways allow you to navigate downtown without venturing outside. Accommodation at this time of the year is cheaper as it is not peak tourist season. You can enjoy a quiet winter vacation.
Major Events


The Saint John Santa Claus Parade takes place in November. It is the official opening ceremony of the Christmas season. There are themed floats, marching groups, and musical bands.

The New Brunswick Spirits Festival (9) occurs in the second week of November. During this event, there are special tastings of the world's finest scotch whiskies and spirits.

The province gears up for various New Year's Eve celebrations on December 31.

The Fredericton FROSTival (10) takes place in January and February. The festival has a series of events (outdoor, culinary, performances) that you can enjoy with family and friends.

In February and March, you can attend the famous Fundy Winterfest. It is a six-week event where people celebrate winter and connect across generations, communities, and cultures.

The Fredericton Craft Beer Festival (11) takes place in March, where you can sample a collection of the best craft beer from the East Coast.
Packing Tips
You must pack proper winter gear if you plan a trip to New Brunswick at this time of the year. You'll need thermals, sweaters, a warm parka or winter coat, snow pants and snow boots. Accessorize with woolen scarves, gloves, mittens, and caps. Ensure that you keep your head and neck warm at all times.
Reasons to Visit New Brunswick, Canada
Is New Brunswick suitable to visit as a holiday destination? Definitely! Here are some reasons you should plan a trip to this scenic coastal province:
It is a great road trip destination:


New Brunswick is just a few hours'-drive from the northeastern part of the USA, so you may be able to drive there rather than fly. You can also drive down from Quebec City if you are already in Canada. The scenic locales and unending coastal views make New Brunswick a great place for a road trip. Once in the province, choose to explore the Acadian Shores, the Fundy Coast, or the Miramichi River area.

It is affordable:


New Brunswick is a budget-friendly destination. Currency conversion rates will decrease your expenditure considerably if you are from the US.

It does not get too crowded:


Compared to popular US holiday destinations and well-known Canadian hotspots, New Brunswick has fewer crowds, even during peak season. It is an underrated tourist spot and can offer an off-the-beaten-path experience.

It has some of the most scenic views:


New Brunswick is great for travellers who love the mountains and the sea. There are rocky cliffs, sandy beaches, and quaint seaside villages. Fundy National Park, St. Andrews-by-the-sea, Hopewell Rocks, and Swallowtail Lighthouse are must-visit destinations in New Brunswick.

It is a haven for exciting outdoor activities:


If you are adventurous, New Brunswick offers a host of thrilling activities. Mountain biking, hiking, kayaking, snowmobiling, and ziplining are a few adventure sports you can try.
Final Thoughts
The busiest month for tourism in New Brunswick is July, with August and June coming a close second. December and January are the most budget-friendly and least expensive months to visit. Most travellers want to visit New Brunswick in the summer or fall to see the beautiful coastal scenery. Winter is more suitable for travellers who like snow sports.
Late July to late September is the ideal time to visit New Brunswick. The temperatures range within a comfortable 60 to 70 degrees Fahrenheit. It is the perfect time for outdoor activities like hiking and kayaking.
Lots of outdoor events happen during the summer, between late June and late August. The temperature remains above 70 degrees Fahrenheit. Enjoy days on the beach and explore the Maritime coast.
Every season has its own charm in New Brunswick. There are different activities and events throughout the year, and the weather changes each month. Therefore, the best time of the year to visit New Brunswick, Canada, is dependent on your personal preferences and what you'd like to do and see.
Frequently Asked Questions
What is the warmest month in New Brunswick?
July is the warmest month in New Brunswick. The average maximum temperature recorded in July is 86°F. The average minimum temperature is 67°F.
How many days do you need in New Brunswick?
If you plan in advance, one week is enough time to explore the province's major attractions. Two weeks would be ideal if you want to take a leisurely road trip.
Is New Brunswick, Canada, worth visiting?
New Brunswick, Canada, is renowned for its historic sites, rocky coastal scenery dotted with lighthouses, high tides, whale-watching opportunities, and vibrant nightlife and cuisine. All these sights and experiences make it a place worth visiting.
What is the nicest part of New Brunswick?
Almost 80% of New Brunswick, Canada, is covered in forest land, making it an excellent tourist destination. The Bay of Fundy and Hopewell Rocks are top outdoor attractions. Saint John, Fredericton, and Moncton are three of the most popular cities in this province.
What attracts people to New Brunswick?
The wilderness, high tides, ports, outdoor activities, exhibitions, and gorgeous landscapes attracts tourists to New Brunswick every year.
About the author: Hannah Poaros-McDermott is the Senior Content Coordinator at Fresh Tracks Canada. She has previously written for and shared her local knowledge in Where Vancouver, Where Whistler, and Essential Vancouver magazines. Originally from the UK, Hannah travelled... Read more
Get a brochure
Includes sample trip itineraries, route maps, and insider tips.
Get Your Brochure
Have a question?
We can answer any questions or make suggestions.
Schedule a Call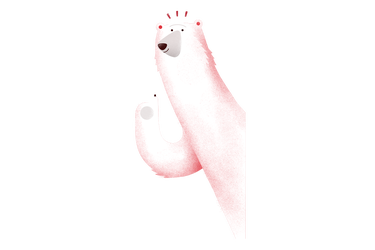 Current promotions
Sign up for special offers, monthly Canadian Insider tips, and vacation inspiration.