20 Free Things To Do in Calgary
By Fresh Tracks Canada
Published Mar 1, 2023
7 min read
Calgary is an underrated tourist destination, but it has lots to offer, including free outdoor activities, public parks and cultural experiences. Located in the western province of Alberta, Calgary is the third largest city in Canada.
Exploring any city can be expensive. That's why our travel experts have put together this guide. Our list covers many fun things to do in Calgary for free. It will help you plan a memorable and cost-effective tour of this city.
Here are the 20 best free things in Calgary.
1. Devonian Gardens
Devonian Gardens is a welcoming indoor park located in downtown Calgary. It has water fountains, fish ponds, a 900-square-foot living wall, more than 50 varieties of plants, more than 500 trees, and a playground. With natural light and pleasant temperatures all year long, it is a great place to unwind, read a book or grab a coffee from the food court nearby.
Devonian Gardens is on the fourth level of the CORE Shopping Centre.
2. Central Library Tours
If you're an avid book reader, you'll love spending time at the Central Library. This modern library, with its stunning architecture, is home to a collection of more than 450,000 books. It is one of the best things to do in Calgary for free.
Featured in The New York Times article "52 Places to Travel in 2019", the Central Library received more than half a million visitors during its first three months after opening.
It has a coffee shop, multiple private reading rooms, more than 30 free community meeting rooms, outdoor plazas, recording halls and a performance hall.
The Central Library also organises tours for its visitors. For more information, you can visit their website. (1)
3. Esker Foundation
If you are a fan of contemporary artwork, you must visit Calgary's Esker Foundation. This contemporary art gallery opened in 2012. The Esker Foundation is a non-profit that gives a platform to emerging and established artists who explore contemporary issues through their artwork.
It organizes exhibitions that change every quarter. View beautifully curated artwork from various artists with no entry fees.
4. Rocky Mountain Show Jumping
Rocky Mountain Show Jumping, also known as RMSJ, is a prominent horse riding facility and tournament management company, half an hour from Calgary.
You can enjoy free entry into their facility, take a stroll around their park and watch riders compete at different levels of the sport.
Every season, this facility has more than 20+ tournaments, from the grass root to the international level.
5. Spruce Meadows
Close to the Rocky Mountain Show Jumping venue is Spruce Meadows. This multi-purpose sports facility contains a complex for horse riding, as well as a 6,000-seat football stadium. It is the home venue of Cavalry FC (Canadian Premier League), owned by the Spruce Meadows themselves.
The facilty hosts a Christmas market, a playground, pubs and food stalls, among other attractions.
6. YouthLink Calgary Police Interpretive Centre
Become a forensics expert at the YouthLink Calgary Police Interpretive Centre — it's among the best things to do for free in Calgary. This police museum tells stories of the Calgary Police Services. It contains over 100 years of policing history and Alberta's largest collection of police artefacts. The museum also has exhibits on true crime and an interactive forensics lab.
7. Baitun Nur Mosque Tours
Famous for being the largest mosque in Canada, the Baitun Nur Mosque is a vast complex built by the Ahmadiyya Muslims. This community follows the teachings of Muhammad, Jesus, Buddha, Abraham and Confucius.
More than a mosque, it is a gathering place for people of all cultures and religions. It also has a dining hall, kitchen, library, multi-purpose gym and bookstores.
Tourists and visitors can book a tour here to get more information about this mosque.
8. Scotiabank Saddledome Tours
Scotiabank Saddledome is a multi-use indoor arena located in Stampede Park. It is the home of the Calgary Flames of the National Hockey League. Previously, it hosted figure skating and ice hockey at the 1988 Winter Olympics.
As a tourist, you can book a behind-the-scenes tour of the complex to see how they convert the hockey arena to a concert hall and the luxury suites.
9. Art at Glenbow Museum
The Glenbow Museum is a regional museum dedicated to the art, culture and history of Western Canada. Its collections span centuries, from the stories of Canada's first humans, including indigenous people, to the lives of people in the modern era.
The museum will also give you insights into the history of Calgary.
You can visit this museum free on the first Thursday of every month from 5 pm - 9 pm.
10. Calgary's Skyline from Scotsman's Hill
Scotsman's Hill is a grassy area with benches. From here, you can observe amazing views of the skyscrapers and landmarks in Calgary.
You can also explore the trails that start on the hill. The best time to visit it is during sunrise or sunset, when you can get amazing photos of the Calgary skyline.
11. St. Patrick's Island
St. Patrick's Island, also known as St. Patrick's Island Park, is a family-friendly public park on an island. It is a multi-award-winning park that hosts more than 75 annual events, including festivals, family picnics and guided nature walks. It is also one of Calgary's oldest parks, with amenities like an amphitheatre, a fishing area, public art installations and hiking and biking trails.
This island is at the Bow and Elbow Rivers intersection, northeast of downtown Calgary.
12. Fish Creek Provincial Park
Fish Creek Provincial Park is among the largest urban parks in North America. Located in a natural forest area with a creek, it is an ideal setting for nature lovers. At the park, you can enjoy bird watching, explore the hiking and biking trails, swim or observe wildlife.
There is also a cafe and a restaurant near the Visitor Centre.
13. Inglewood Bird Sanctuary
The Inglewood Bird Sanctuary is a prominent birding spot in Calgary. The sanctuary has 270 bird species, 21 mammal species and 347 plant species. It also has a fishing pond and trails through forests and open grasslands.
The sanctuary is a 5 km drive east of downtown on the Bow River and is open all year round.
14. Ralph Klein Park
The Ralph Klein Park is a small park located inside a 200-hectare engineered wetland habitat.
It has the following amenities:
Community orchard:

This orchard has a variety of pear and apple trees.

Hawk Hill Calgary Sentinels:

These are fascinating monolith sculptures found in the park.

Manmade wetland:

It is the largest wetland in Canada, constructed for stormwater treatment.

Natural playground:

The playground has a zip line, a sand play area, and a climbing wall.
15. Reader Rock Garden
Designated as an official national historic site in 2018, the Reader Rock Garden is one of the hidden gems of Calgary.
Situated on a hill, it features bridges, benches, rock pathways and a cafe called Reader's Garden Cafe.
It is a nice place for walking, reading a book or relaxing in the sun.
You can visit the Reader Rock Garden in downtown Calgary.
16. Shaw Millennium Park
Famous for being the largest free outdoor skatepark in Canada, the Shaw Millenium Park has 75,000 square feet of skateable surfaces. It has separate areas for beginners, intermediates and experts. Shaw Millenium Park is designated as a family activity park and hosts over 35,000 visitors annually.
The famous Calgary International Blues Fest happens in this park every year.
17. Prince's Island Park
Prince's Island Park is a wonderful place to relax in downtown Calgary. It is located on an island in the middle of Bow River where you can find many hiking trails, art sculptures, gardens, picnic areas, outdoor skating and fountains. Prince's Island Park hosts many significant events throughout the year, including the Canada Day Celebration and Calgary Folk Festival.
The island also has a cafe called River Cafe, known for its weekend brunch.
18. Self-guided Walking Tours
A self-guided walking tour (2) in one of Calgary's parks is the perfect way to spend a day. You can explore grasslands, wetlands, creeks and riverbanks. Popular walks include Bowmont Natural Environment Park, Griffith Woods Park, and 12 Mile Coolee.
19. City of Calgary Wading Pools, Spray Parks, and Outdoor Pools
Wading pools, spray parks and outdoor pools are a great way to beat the summer heat. It is among the fun, free things to do in Calgary. They're found in various areas of Calgary and are open to the public. You can find more information about them here (3).
Entry is free, and these pools are usually open from mid-June to Fall.
20. Swimming or Skating at Bowness Park
Bowness Park is among Calgary's most popular parks. It has a shallow lagoon where you can go paddle boating in the summer and ice skating in the winter. It also has a wading pool, usually open from mid-June to Fall.
Bowness Park also offers a couple of playgrounds, a mini train experience, picnic sites with bbq pits and a view of the Bow River.
Final Thoughts
While Calgary has many tourist attractions worth visiting, we have covered all the free things to do in Calgary, Canada, to allow you to plan an experience in this city without burning a hole in your pocket.
These experiences will also give you the best bang for your buck as you'll learn more about Calgary's landscape, history and culture at no cost.
About Canadian Train Vacations
Want to explore train travel in Canada but need help with planning and execution?
Canadian Train Vacations has got your back.
We're a team of local experts based in Vancouver that has planned more than 25,000 trips to Canada for various around-the-world travellers since 1996.

We combine our insider knowledge with your personal preferences to ensure that you have a seamless travel experience in Canada.

All you have to do is relax and enjoy your travels while we personalise your trip and plan and inform you about all the essential bookings.
Frequently Asked Questions
Where can I go when bored in Calgary?
Many places to visit and experience in Calgary will help you fight boredom. Interesting places you can visit in Calgary for free include: Prince's Island Park, Fish Creek Provincial Park, Bowness Park, Devonian Gardens, and Spruce Meadows.
How can I spend a day in Calgary?
If you want to spend only one day in Calgary, ensure you're in the downtown area, as you'll get plenty of options for food, accommodation and places to visit. Some places you can cover in a day include: Glenbow Museum, Devonian Gardens, Prince's Island Park, and Reader Rock Garden.
Get a brochure
Includes sample trip itineraries, route maps, and insider tips.
Get Your Brochure
Have a question?
We can answer any questions or make suggestions.
Schedule a Call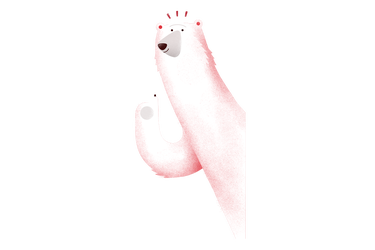 Current promotions
Sign up for special offers, monthly Canadian Insider tips, and vacation inspiration.